January 5, 2019 - Today we drove over to Yucaipa, CA to visit the Oak Glen School House Museum. In 1927, the Oak Glen community decided to build a two story permanent schoolhouse. It had standard "stick" framing with an exterior of stones brought by horse and sled from Mill Creek. It replaced the 1889 wood schoolhouse and provided students with "modern" central heating consisting of a coal burning furnace downstairs and "modern" indoor plumbing. The school served the families in this apple growing community for over 37 years before closing due to seismic concerns in 1965.
The weather was cold and snow was expected later in the day.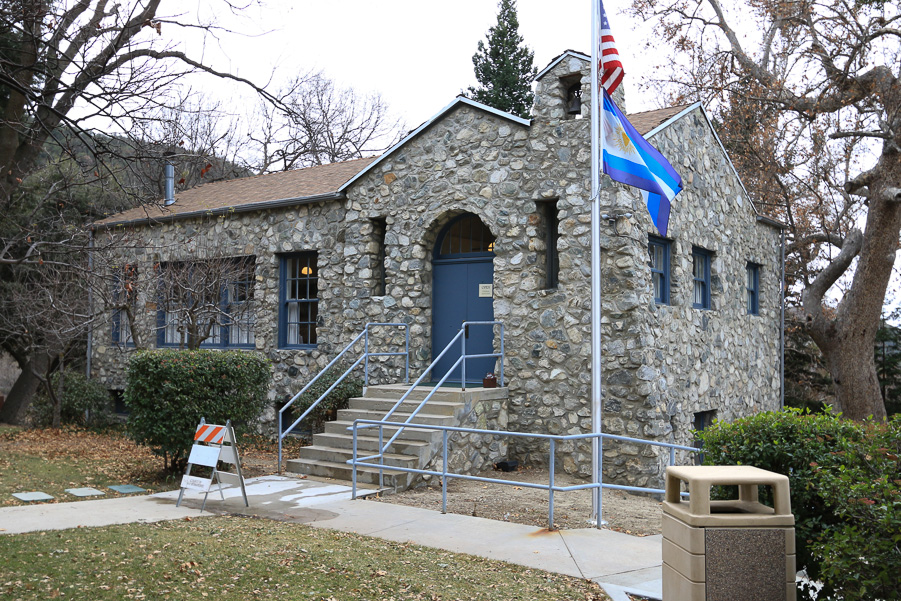 There's a small lobby when you first enter the schoolhouse.
The teacher's room is now the museum's office.
The rest of the upper story is the school room. There is another room of equal size downstairs. It's used for meetings.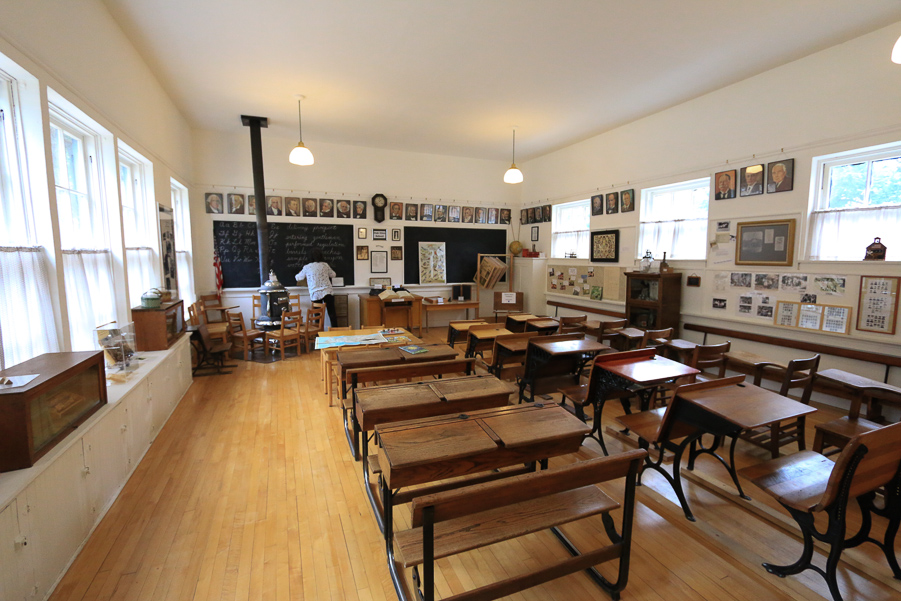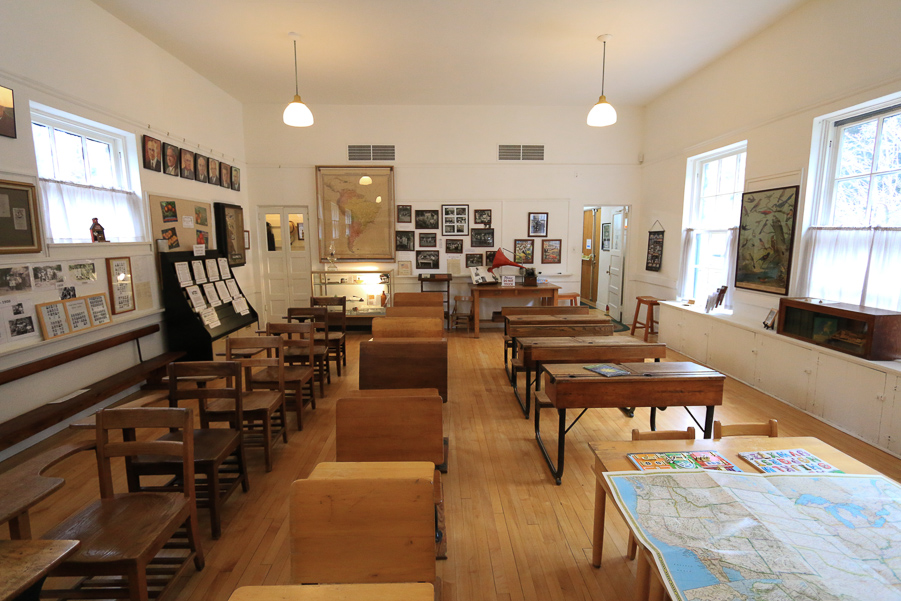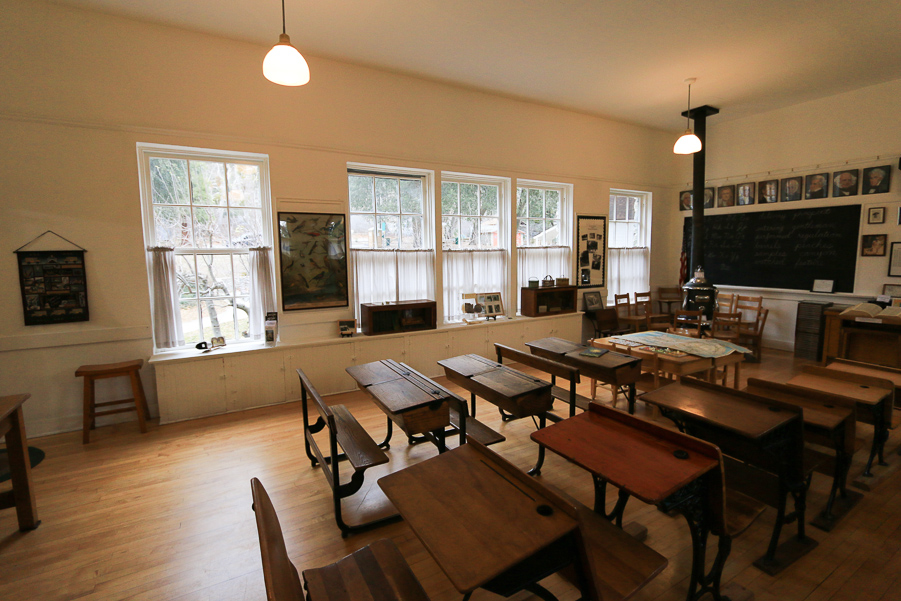 This 1902 Edison Phonograph still works using wax cylinder records. It sounded pretty good.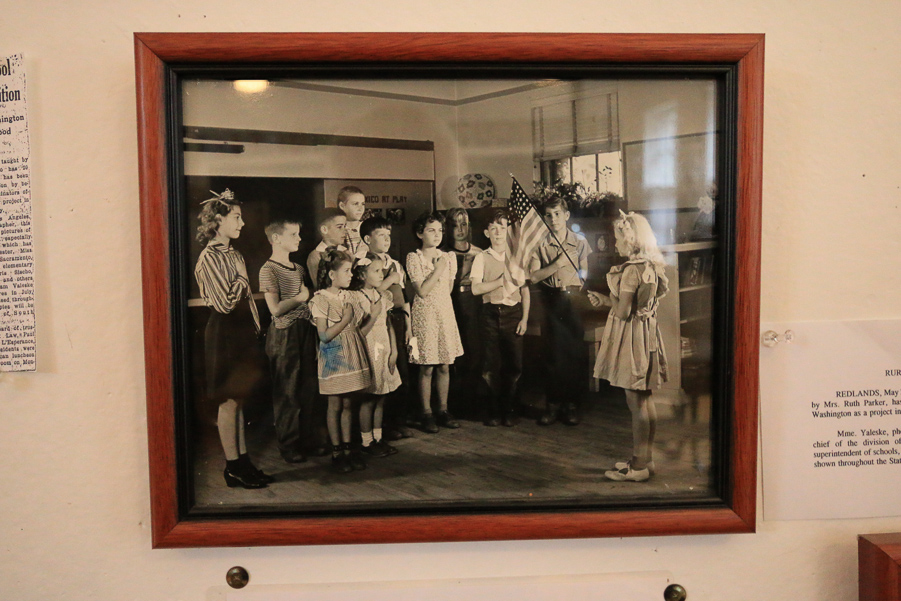 These adorable double desks are probably from the 1890's.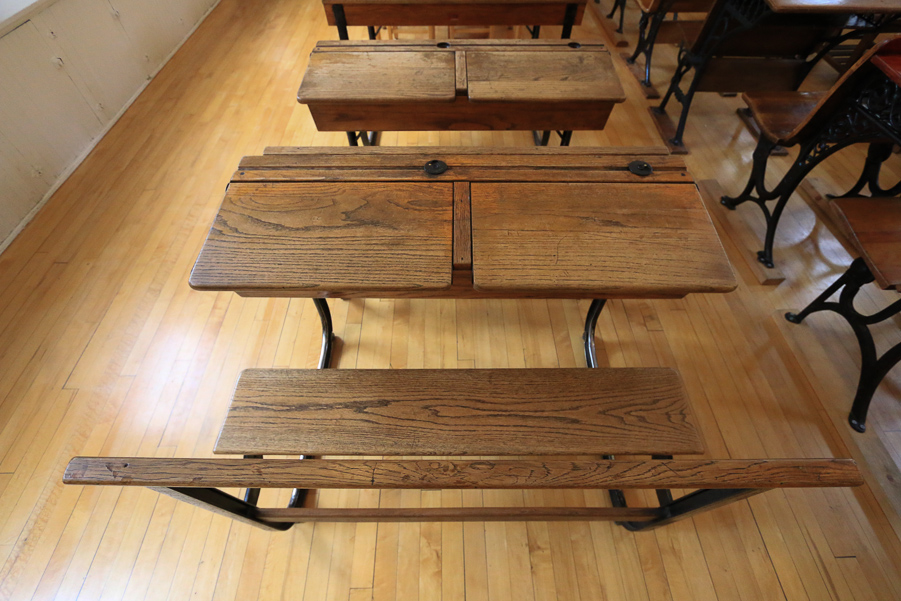 Our docent told us not to miss the old oak tree out back, that is the "food silo" for the resident woodpeckers. They store acorns by the thousands, not only in the tree, but in the woodwork of the school as well.
Since it was a functioning school until 1965, it has been beautifully preserved.
Before seeing the museum, we had stopped at a restaurant that was recommended to us, but unfortunately, it wasn't very good. So, there are no food photos today.