January 25, 2015 - Today we returned to Pasadena to tour the highlights of the Norton Simon Museum. The Norton Simon Museum has more than 10,000 objects and their public filings indicate a fair market value of the artworks at about $2.5 billion. The museum has the most significant collection of Impressionist and Post-Impressionist art in Southern California. Works by Claude Monet, Pierre-Auguste Renoir and Edgar Degas (who alone is represented by over 150 hundred works of art) are displayed alongside the vibrant palettes of Vincent van Gogh, Paul Cézanne and Paul Gauguin.
In 1929, at the start of the Great Depression, Norton Simon invested $7,000 in a floundering juice bottling company. He eventually turned his investment into the highly prosperous Hunt Foods, Inc. He then built Norton Simon Inc., a multi-industry, multinational corporation that included Hunt-Wesson Foods, McCall's Publishing, Saturday Review of Literature, Canada Dry Corporation, Max Factor cosmetics, and Avis Car Rental.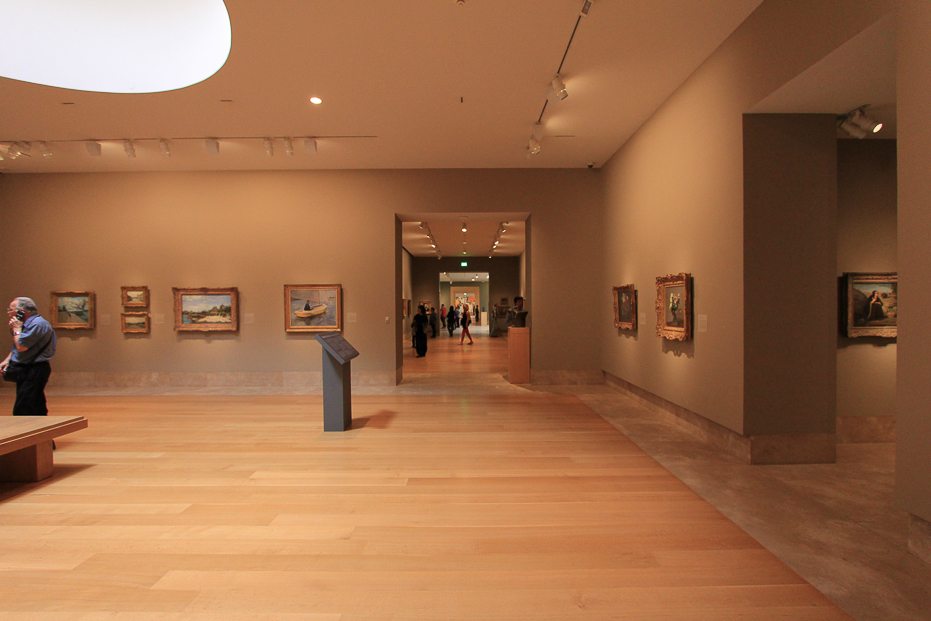 This painting by Édouard Manet is called "The Railway." It was painted in 1873 and is on loan from the National Gallery of Art in Washington.
This painting by Manet was done between 1865 and 1870 and is called "The Ragpicker."
Next are two Picasso's; the first is "Woman with Mandolin" painted in 1925 and the second is "Woman with a Book," painted in 1932.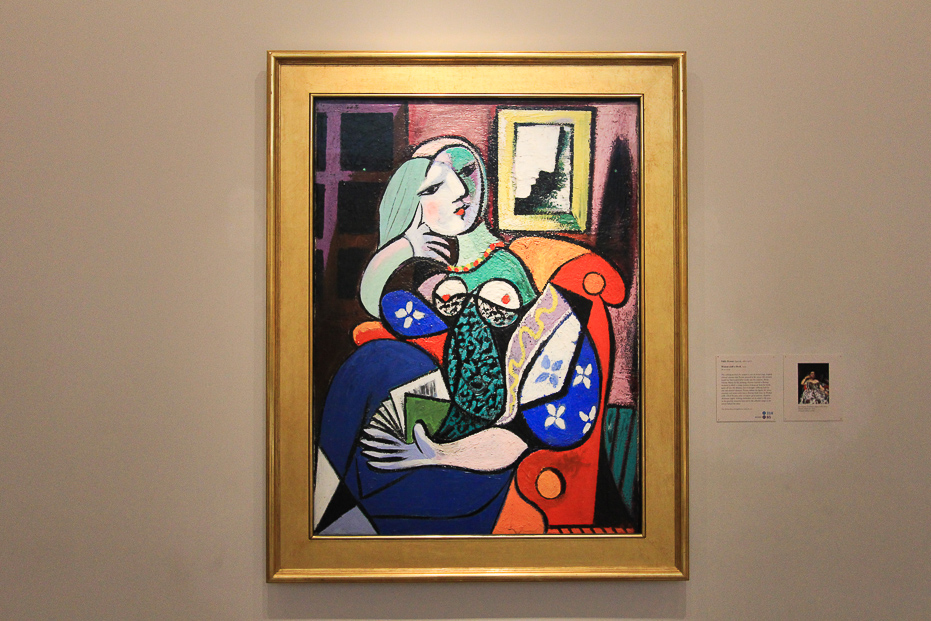 This beautiful work by Diego Rivera is called "The Flower Vendor" or the "Girl with Lilies" and was painted in 1941.
This one was painted by someone in the School of Caravaggio. It's called "The Geographer" and was done in 17th century.
This painting was done by Raphael and is called "Madonna and Child with Book," and was done around 1502-03.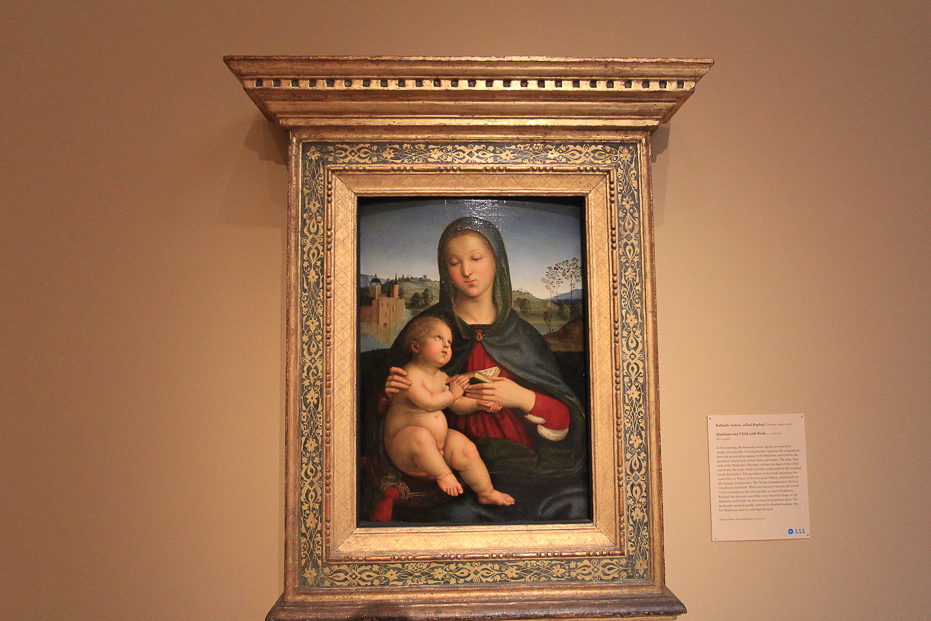 These two paintings were done by Lucas Cranach the Elder in 1530. "Adam" and "Eve" are currently in the middle of an ownership dispute that is yet unresolved.
This work done by Peter Paul Rubens is called "David Slaying Goliath," done around 1616.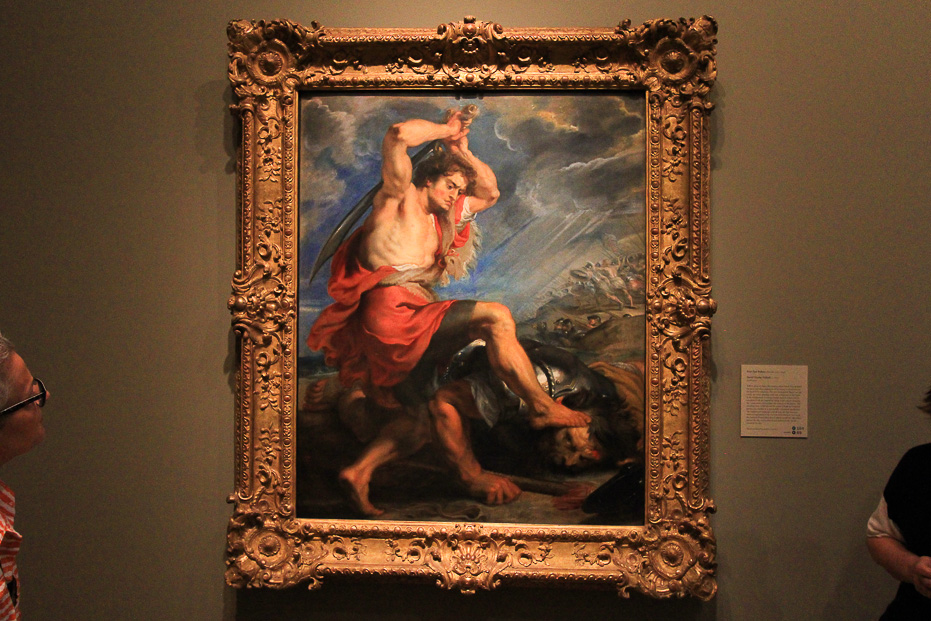 This painting was done by Matthias Stom, a Dutch follower of Caravaggio. It is called "Christ Crowned with Thorns," and dates to around 1633-39.
The Rembrandt, called "Portrait of a Boy," was done around 1655-60 and is a portrait of his son Titus. Our tour guide Sharon is explaining the work.
This is Claude Monet's "The Artist's Garden at Vétheuil," painted in 1881.
This painting by Vincent van Gogh is called "Portrait of a Peasant (Patience Escalier)," painted in August 1888.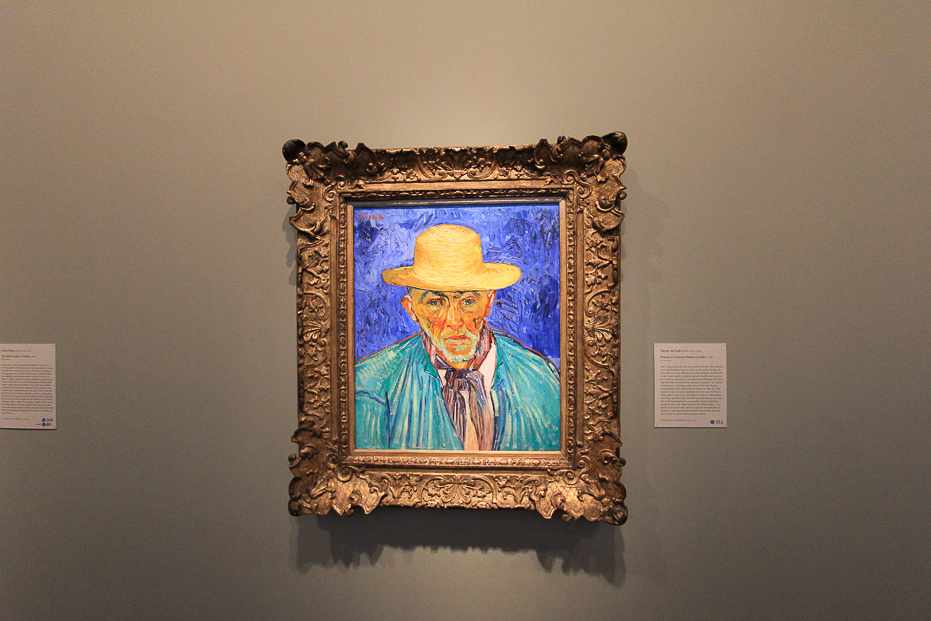 These last two pictures show Edgar Degas' statue of the "Little Dancer, Aged Fourteen," which was done around 1878-81. It is one of our favorites.
We had lunch at Porta Via before going to the museum. Today's selections were their Proz Moz panini for me, French Dip beef sandwich for Judy and their Oreo Brownie for dessert.