April 8, 2015 - We're back in Pasadena today to see the latest exhibit at the Norton Simon Museum, "Tête-à-tête: Three Masterpieces from the Musée d'Orsay."
Whistler's Mother is perhaps the single most recognizable image in the history of American painting: the spare interior of an artist's studio, a gray wall, a Japanese curtain, an aging subject, soberly dressed and seated in profile. James Abbott McNeill Whistler's portrait of his mother, painted in the fall of 1871, marks the high point of his career. Acquired by the French state in 1891, Arrangement in Grey and Black No. 1 hangs today in the great Parisian museum of 19th-century art: the Musée d'Orsay. Whistler's picture is one of three masterpieces on loan from the Musée d'Orsay.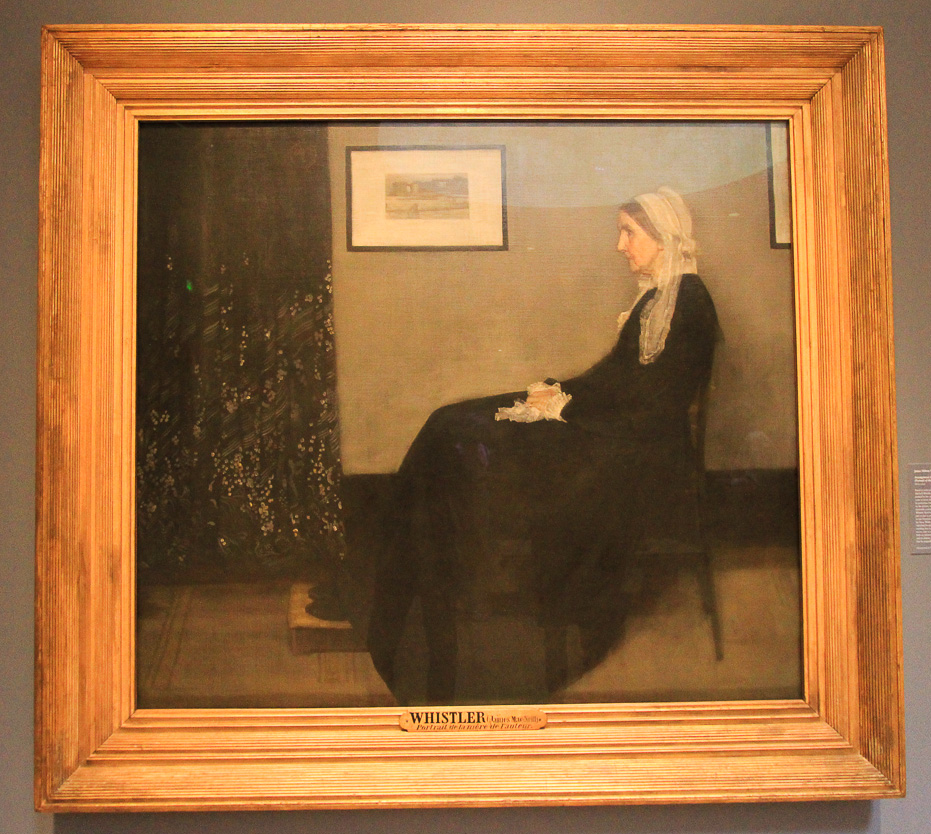 Joining the Whistler is Édouard Manet's heroic portrait of his friend, collaborator and critical ally, Émile Zola, painted in 1868.
The third painting on loan is Paul Cézanne's rapt, meditative Card Players, painted near the end of his life and at the height of his powers between 1892-1896.
Other masterpieces in the room come from the Norton Simon collection, including this beautiful Renoir still life called Bouquet of Lilacs painted in 1875-1880.
We arrived at the museum at noon, so our viewing was easy during the first 30 minutes. After about 45 minutes, the gallery looked like this.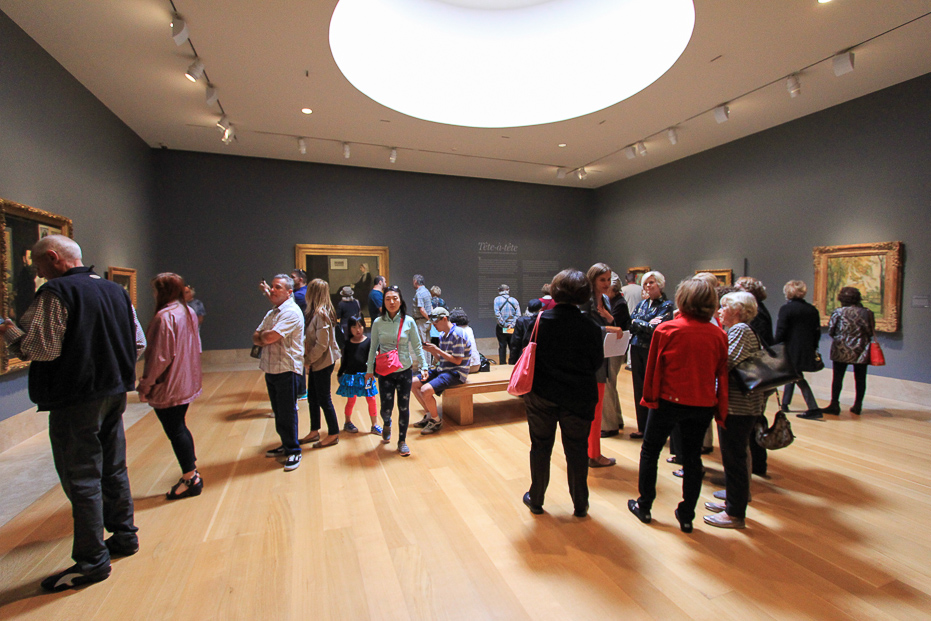 Before the museum we had some paninis for lunch at Porta Via in Pasadena and then we headed for the Fair Oaks Pharmacy on Historic Route 66 in South Pasadena for dessert. This pharmacy and soda fountain has been in business since 1915 and it was restored in the early 1990's to its original turn-of-the-century splendor. It has authentic tin ceilings, honeycomb tile floors, a complete set of antique pharmacy fixtures and an original soda fountain all the way from Joplin, Missouri.
We sat at the counter and spilt a hot fudge sundae with coffee ice cream, hot fudge, whipped cream, nuts and a cherry on top. It was delicious! Of course Judy Ann ate the cherry before I could get the camera out.