On Thursday, January 20, 2011 we drove west to the city of Pasadena to check out the Norton Simon Museum. The museum is located right on West Colorado Boulevard and everyone sees it on January 1st, since the exterior of the building makes up part of the back drop for the Tournament of Roses Parade. But first lunch at Porta Via Italian Foods on West California Boulevard. Porta Via is a large Italian deli that has sandwiches and pasta, prepared foods, and has a large catering business. It's very Italian in both decor and in its food.
Between Porta Via and the museum, we had a chance to drive by the Pasadena City Hall, which is an architectural wonder.
This is the exterior of the Norton Simon Museum looking across West Colorado Boulevard.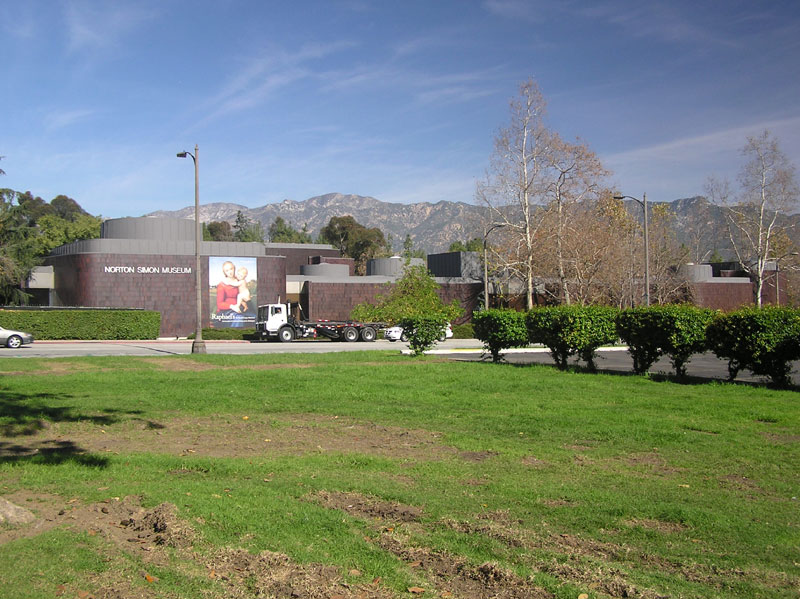 The collections here are extensive: early Renaissance, high Renaissance, Mannerist, Baroque, Impressionist, Post-Impressionist, Modern and Asian.
And the museum also has a beautiful sculpture garden that wraps around its buildings.
It's another gem in Southern California.