October 5, 2023 - Thursday - Today we were in Costa Mesa, CA to see the Noguchi Sculpture Garden. Isamu Noguchiís California Scenario is recognized as one of the countryís preeminent sculpture gardens and the most vital publicly accessible outdoor sculpture oasis in Southern California. One of the artistís most important public sculpture gardens, its design symbolizes various geographical characteristics of California, incorporating indigenous plants and materials. The garden is surrounded by high rise office towers, so it's like being in a glass and steel canyon.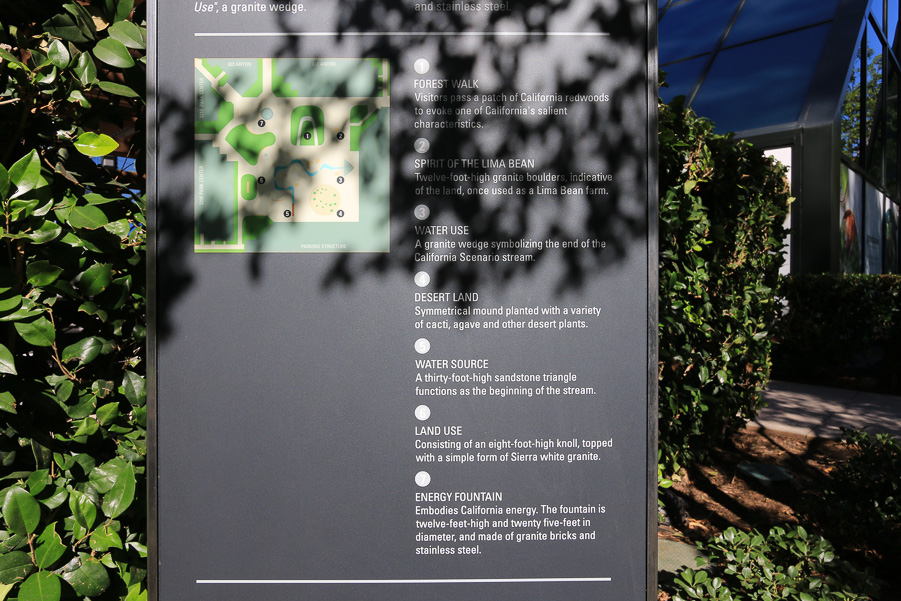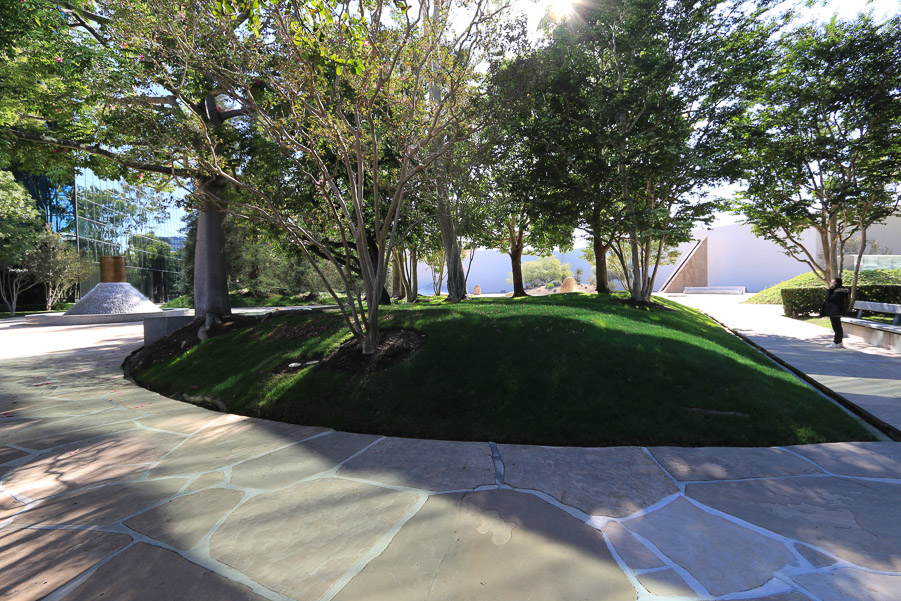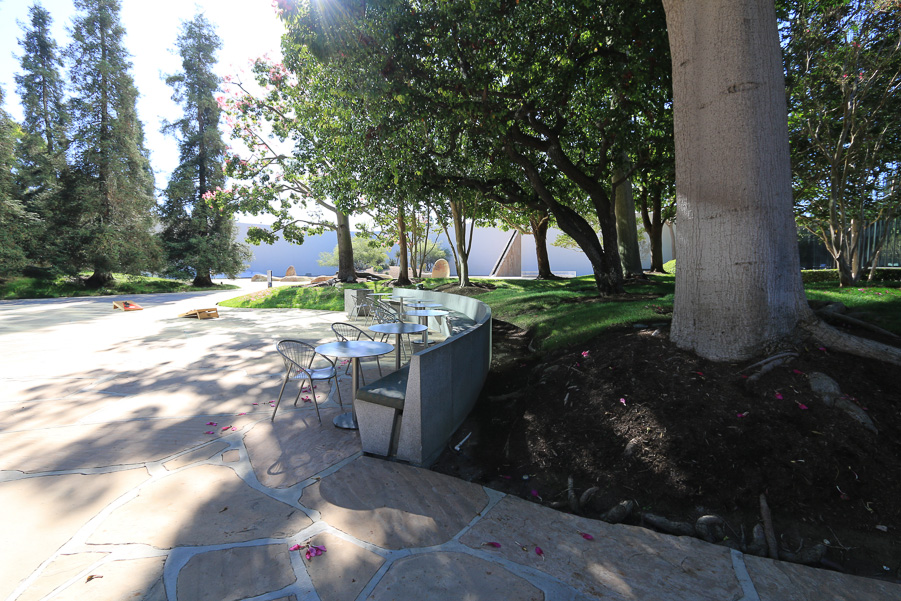 This is the "Energy Fountain."
For a short video of the fountain, click here.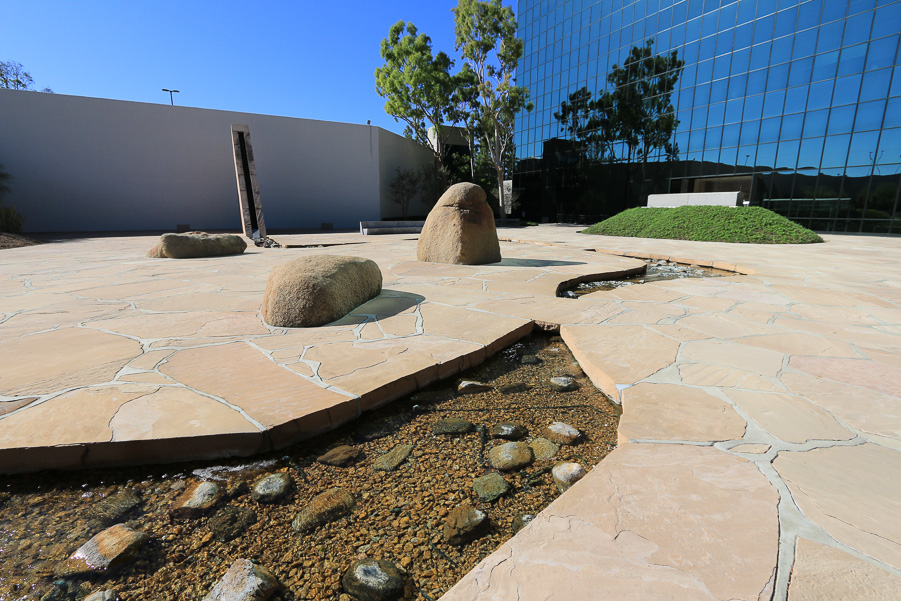 This is the "Forest Walk," a U-shaped path through California redwoods.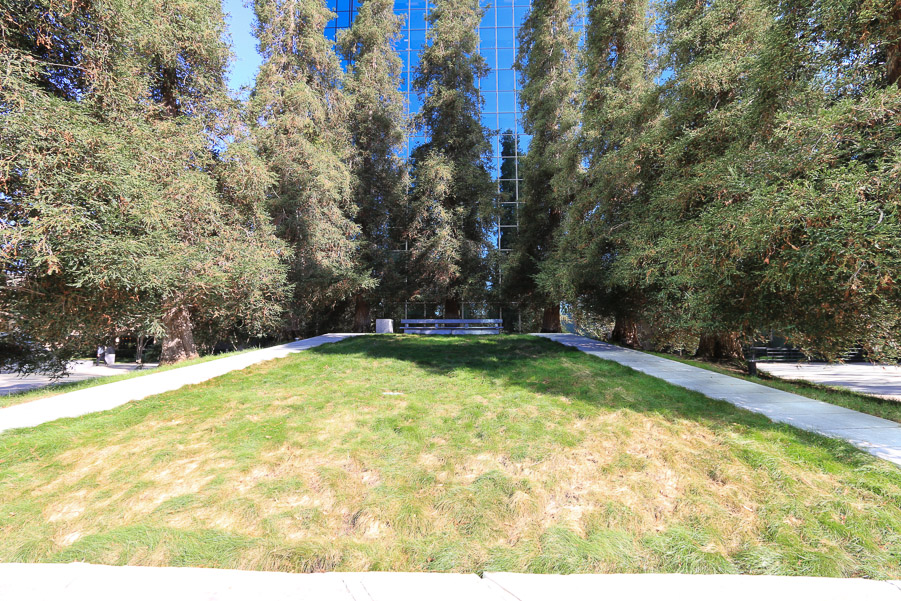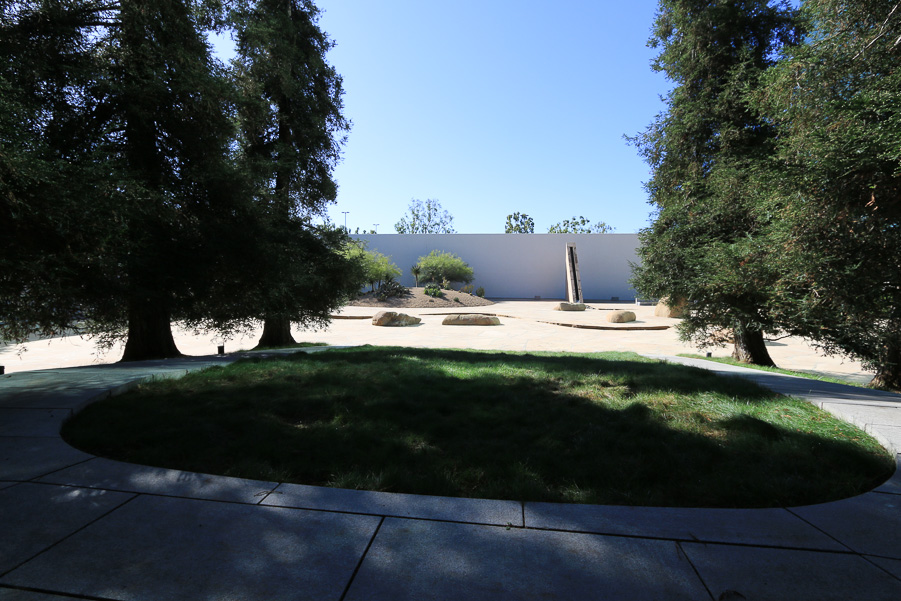 This is "The Spirit of the Lima Bean." This is how the Segerstrom family became super wealthy.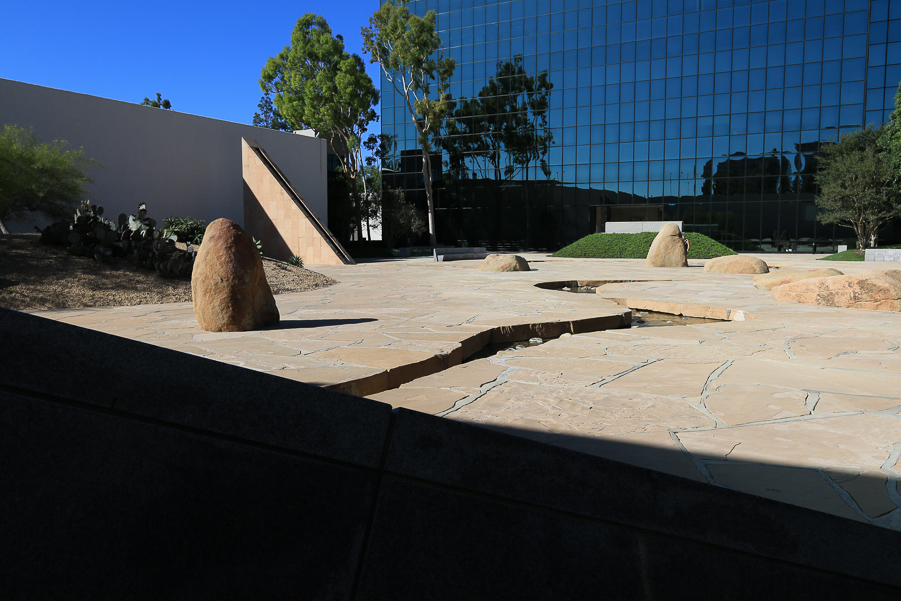 This is the "Desert Land."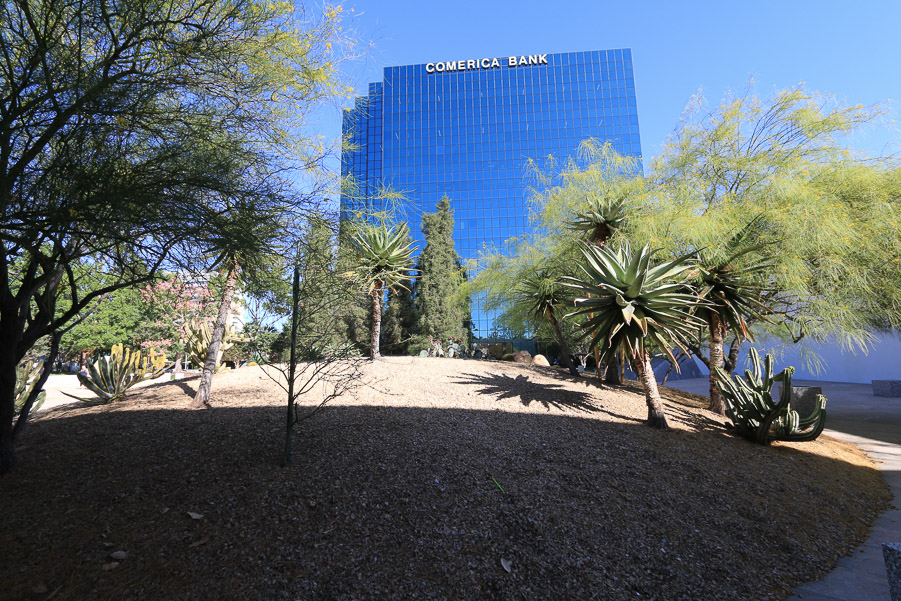 A stream runs through the garden. The source is this triangular "Water Source" and it ends it a granite wedge called "Water Use."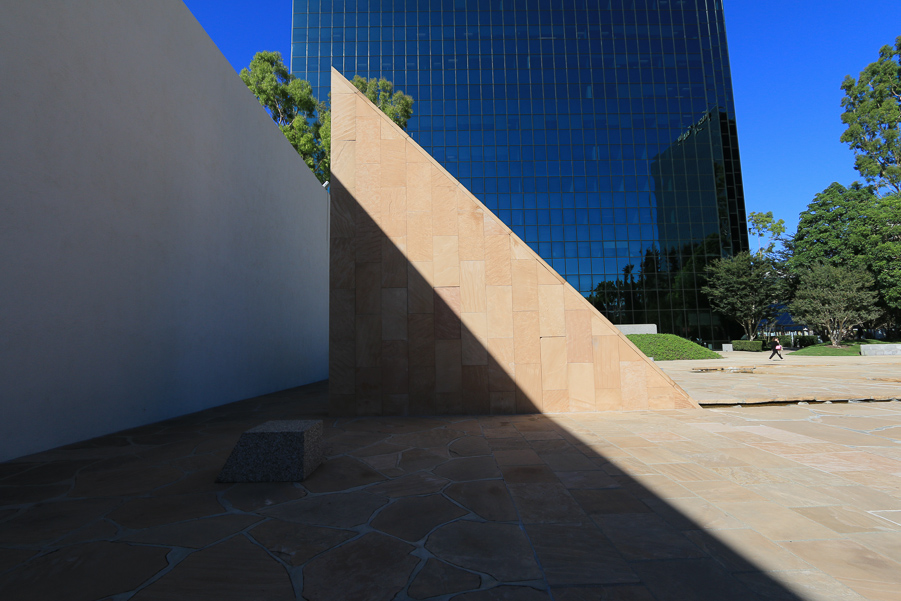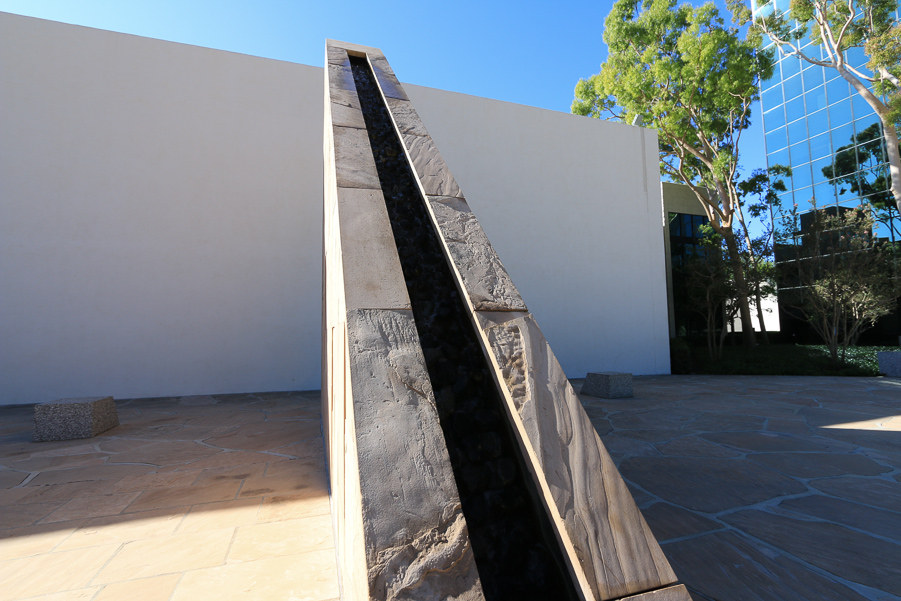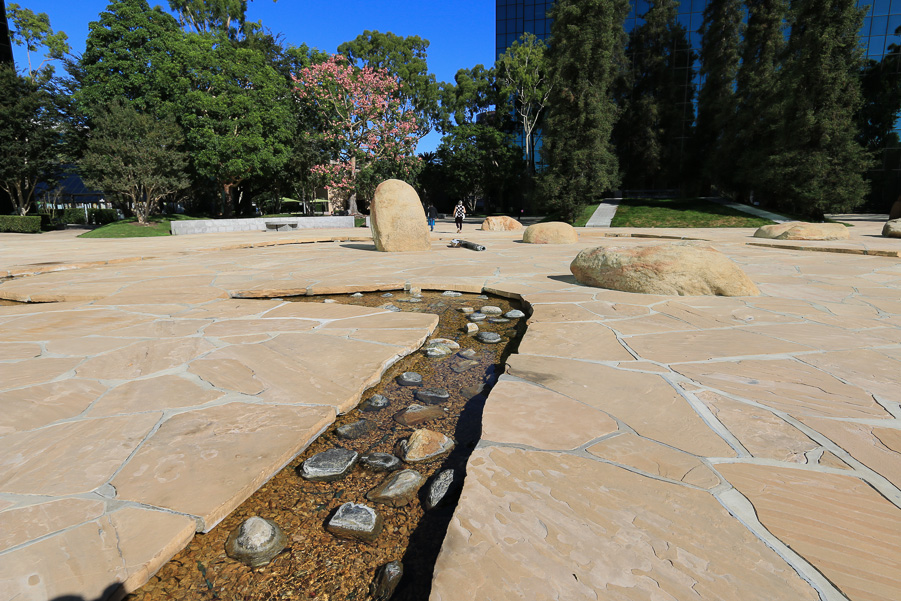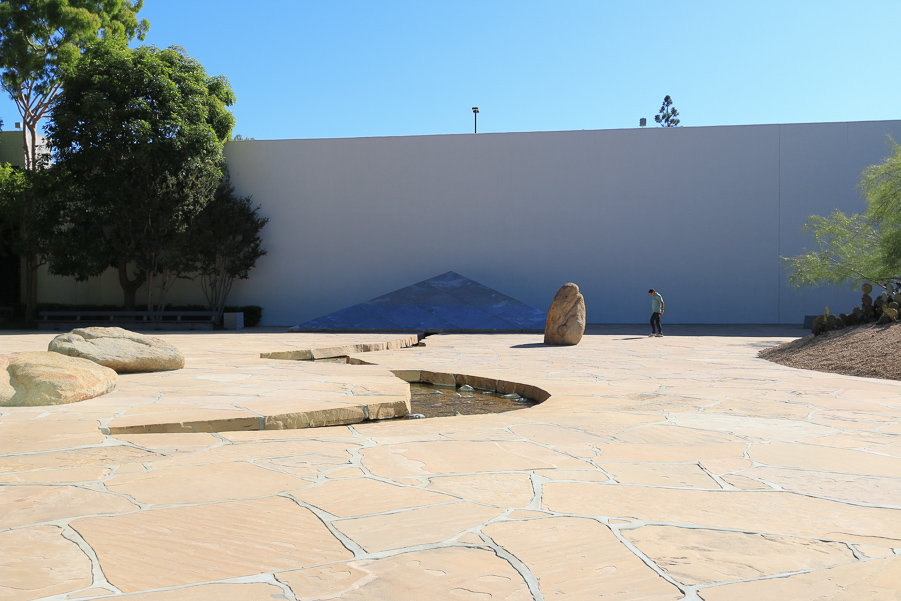 This is called "Land Use," an eight foot knoll capped with a granite form.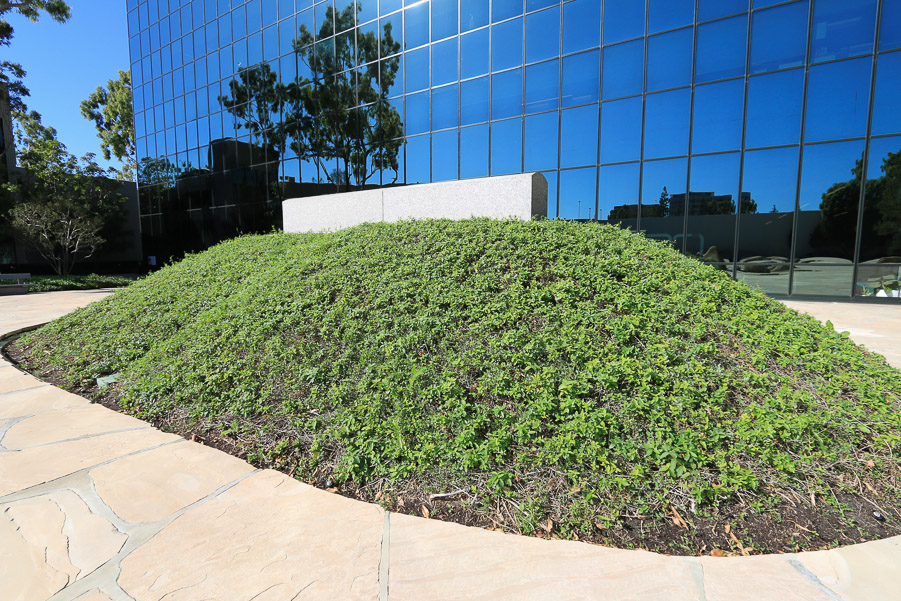 We loved it here, a small oasis amidst the office towers. There's kind of a creepy back story about the property owner, Henry Segerstrom, and the Church of Satan. Noguchi doesn't play any role in the back story. To read about it, click here for the story in Hidden California.
After the garden we stopped for lunch at our Costa Mesa favorite, the Atomic Cafe.
Judy had "The Ion Panini" with a chicken breast, sun-dried tomato pesto, mushrooms, marinated artichoke hearts and Swiss cheese.
I had "The Neutron Panini" which is a classic Ruben with lean pastrami, sauerkraut, Russian dressing and Swiss cheese all grilled on rye bread.