August 17, 2019 - Saturday - Today we were in the Silver Lake neighborhood of Los Angeles to visit the Neutra VDL Studio and Residences, the former home of the architect Richard Neutra. Richard Joseph Neutra was an Austrian-American architect who spent most of his career in Southern California and he is considered among the most prominent and important modernist architects. The house is currently owned by California State Polytechnic University - Pomona.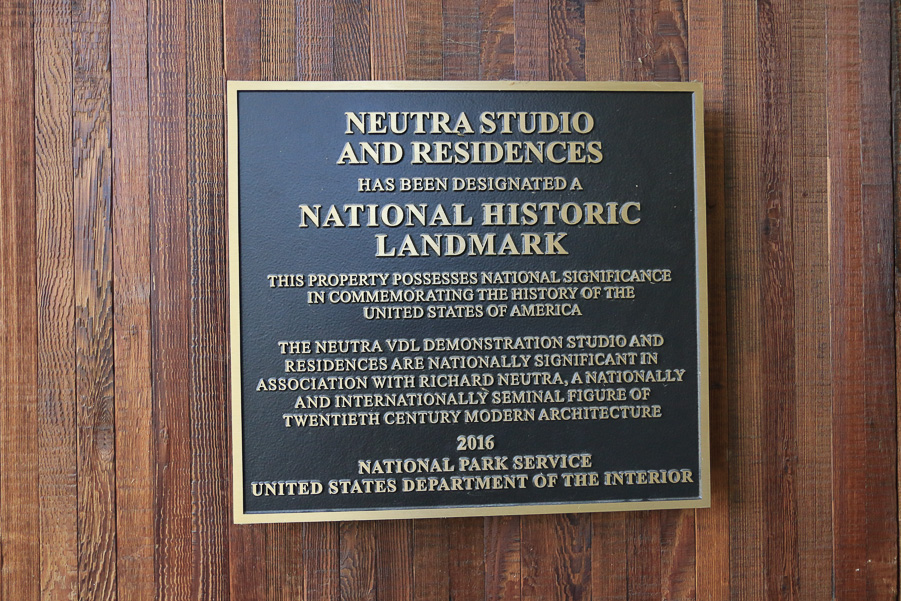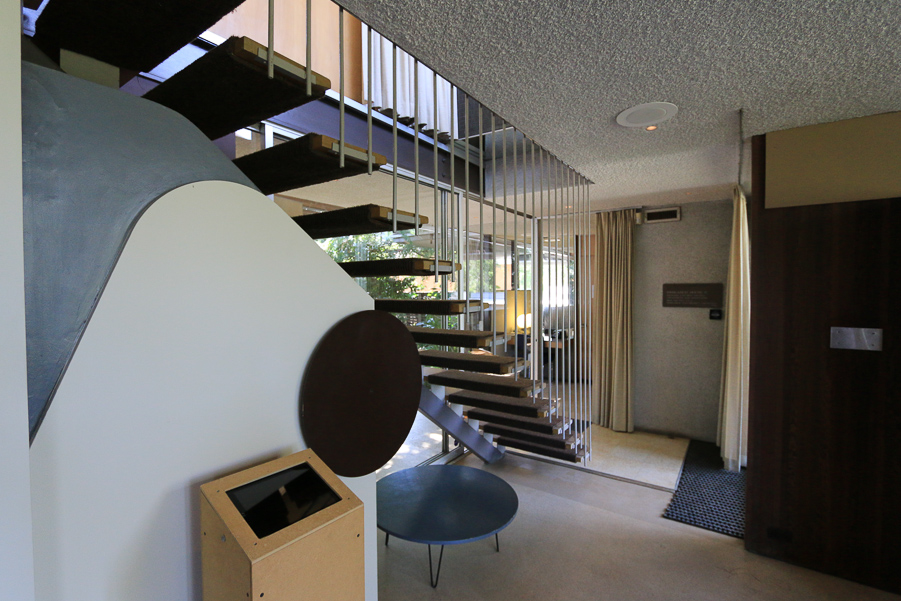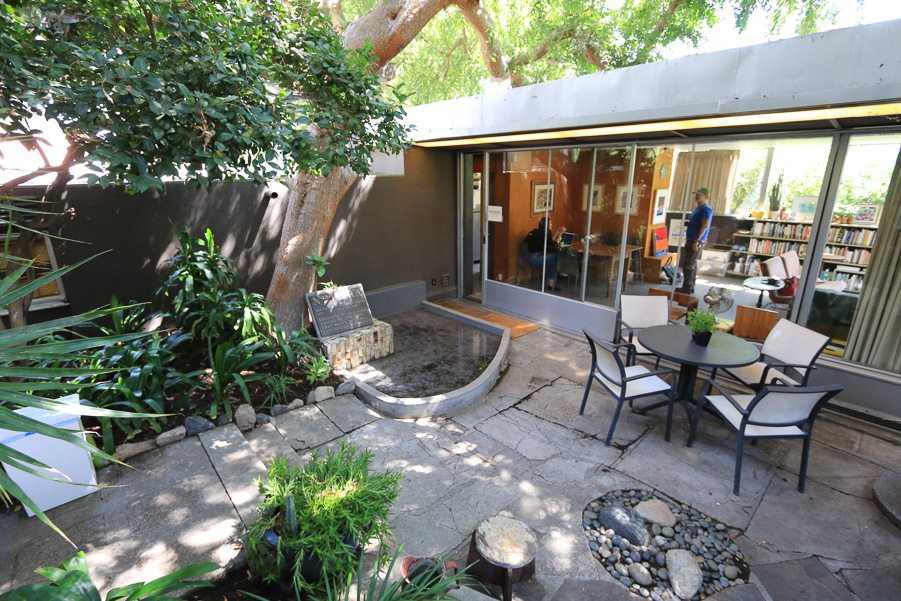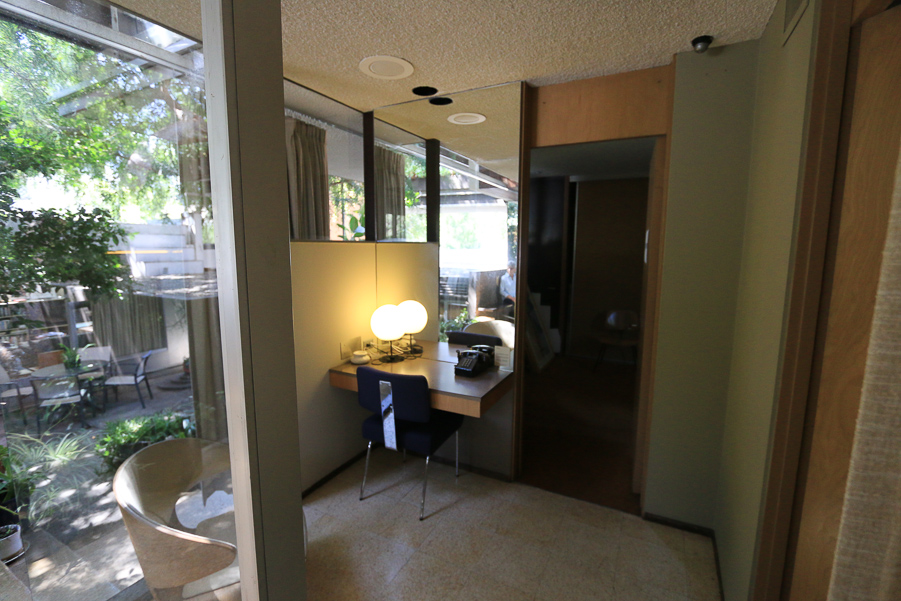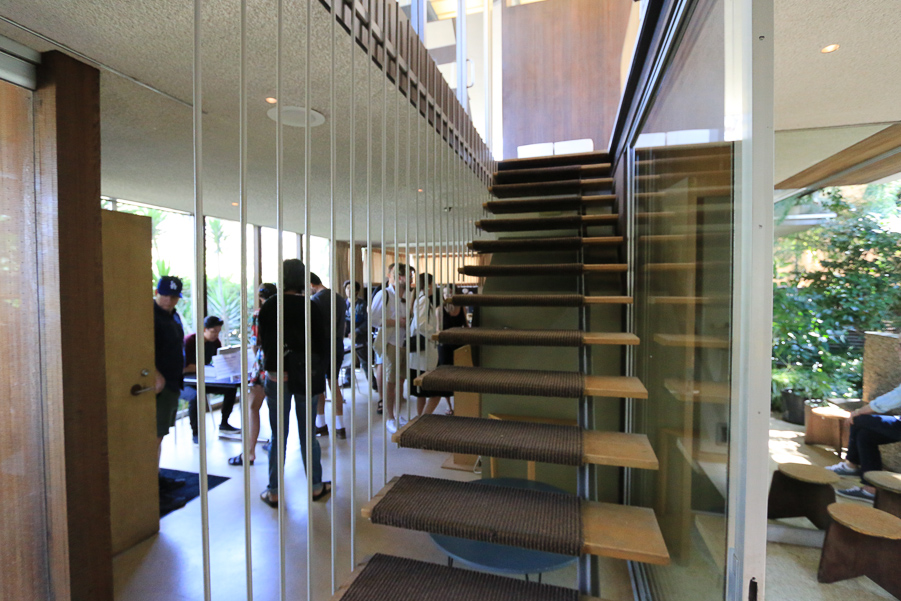 There are beautiful views of Silver Lake from the upper floors, as well as the San Gabriel Mountains looking north.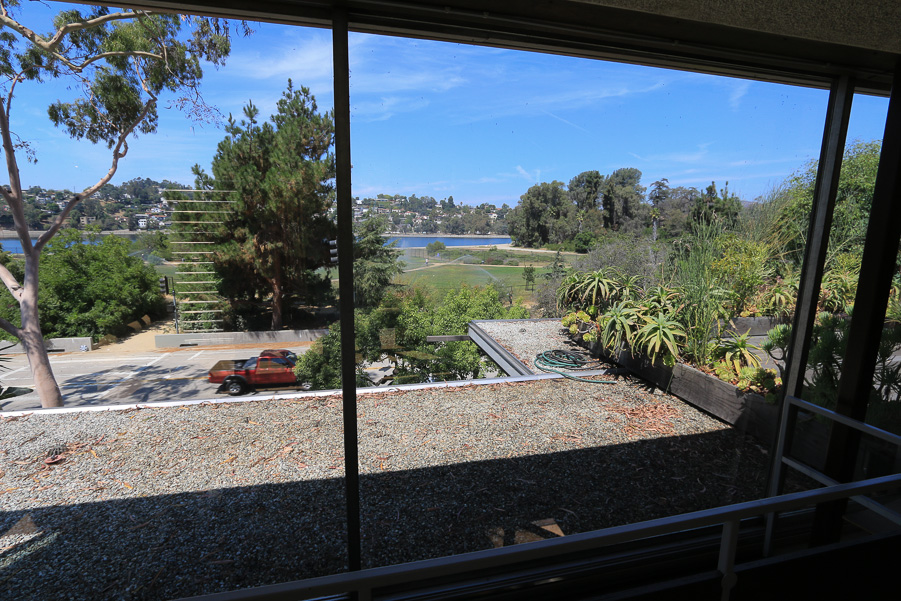 Neutra's wife Dione was a musician and she practiced in the third floor "penthouse."
There are several unique features to the house, one being that every room has access to the outdoors. Another feature is Neutra's use of mirrors and glass to create the illusion that his rooms appear larger than they actually are, as shown here in the penthouse.
There is one elevator to serve all three floors, affectionately called the "cello elevator" for Dione and her cello.
Dione and Richard had separate bedrooms and this one is Dione's. The mirror with the door handle gave her access to her private patio.
You can see her door to the patio by looking closely at the three hinges on the brown wall.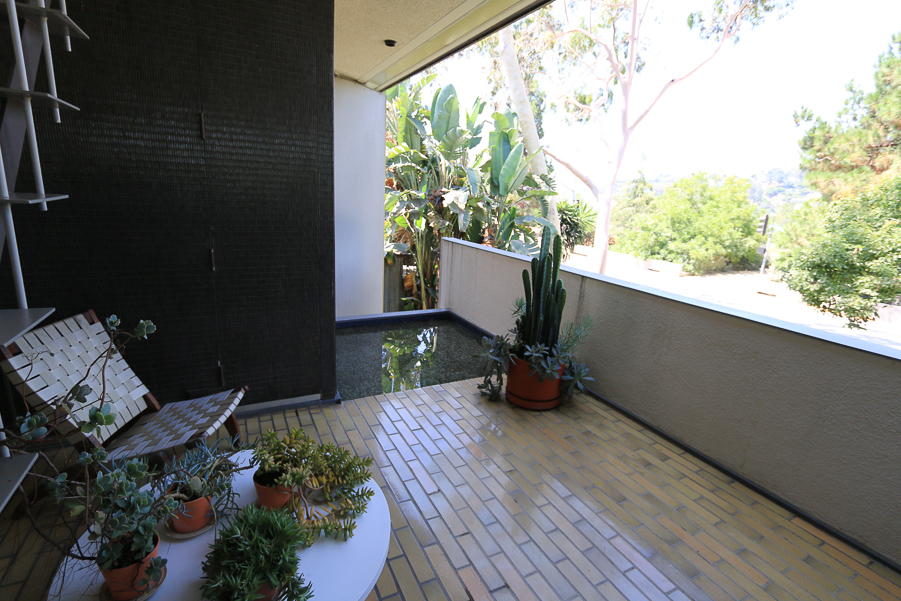 This is one of three kitchens on the property.
Neutra sought to use all available space in the structure, so he built in the can opener and the blender.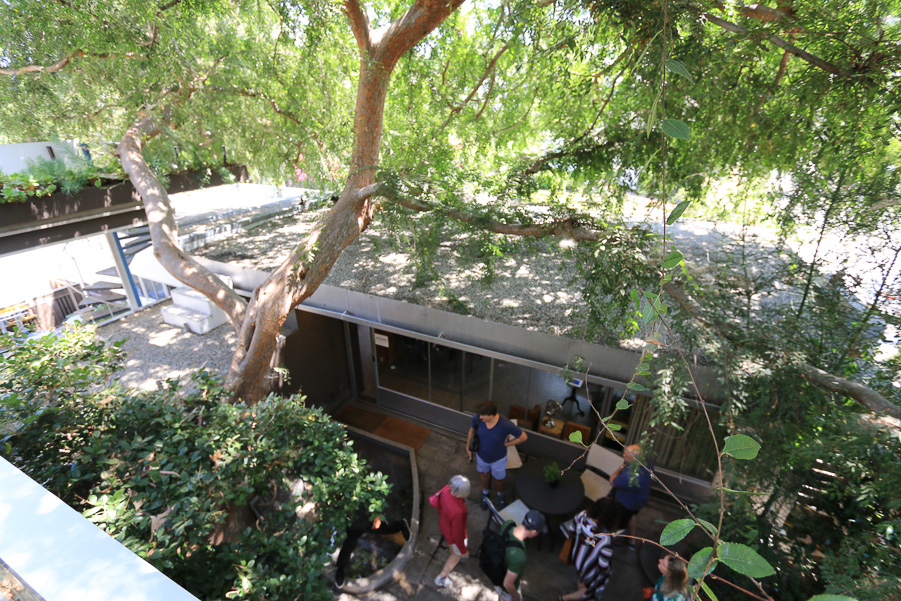 This is Richard's bedroom. The blades on the front of the house turn to block the afternoon sun.
All of the rooms have built in furniture, like the sofas and bookcases in the living room, which also has separate Neutra designed pieces.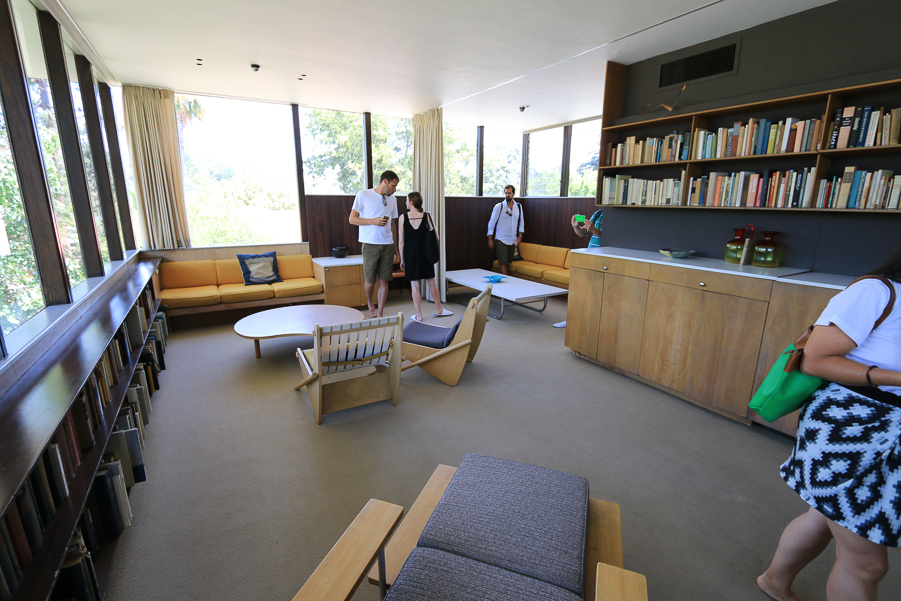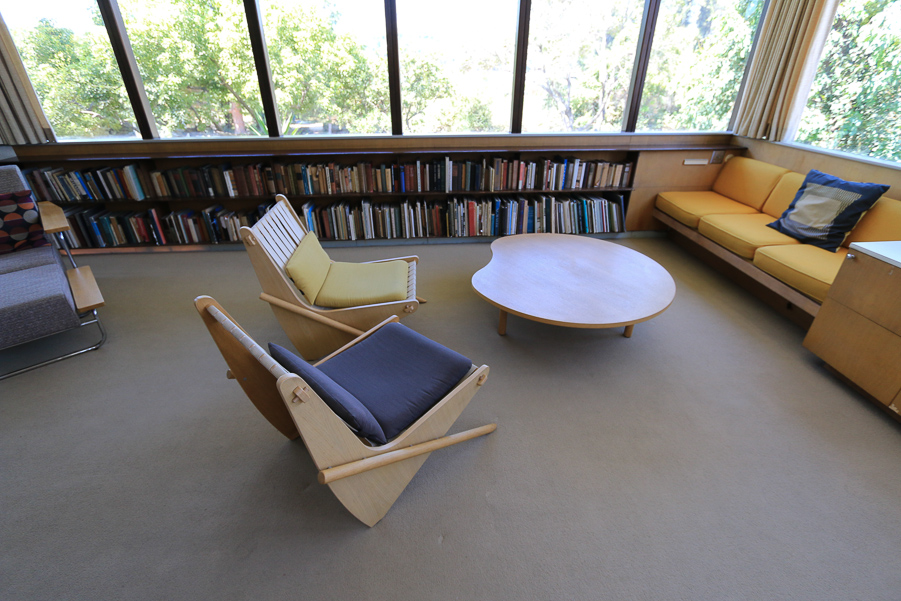 The "camel table" converts from a cocktail table to a full dining room table.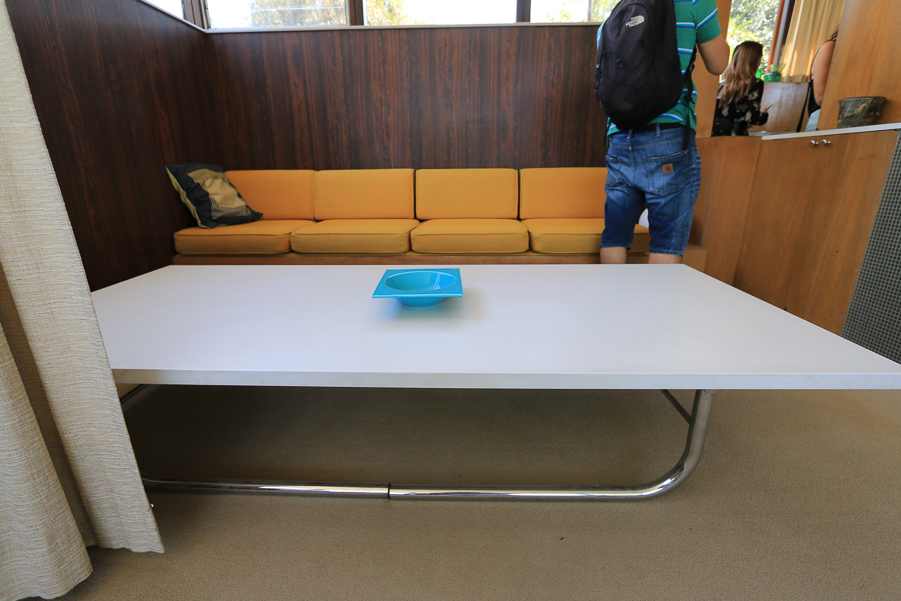 The ashes of both Richard and Dione have been spread around the beautiful Chinese oak, the centerpiece of the main patio.
Before touring the house, we stopped for brunch at the nearby Silverlake Coffee shop. It's kind of a funky place like the neighborhood itself, but the food is fresh and delicious.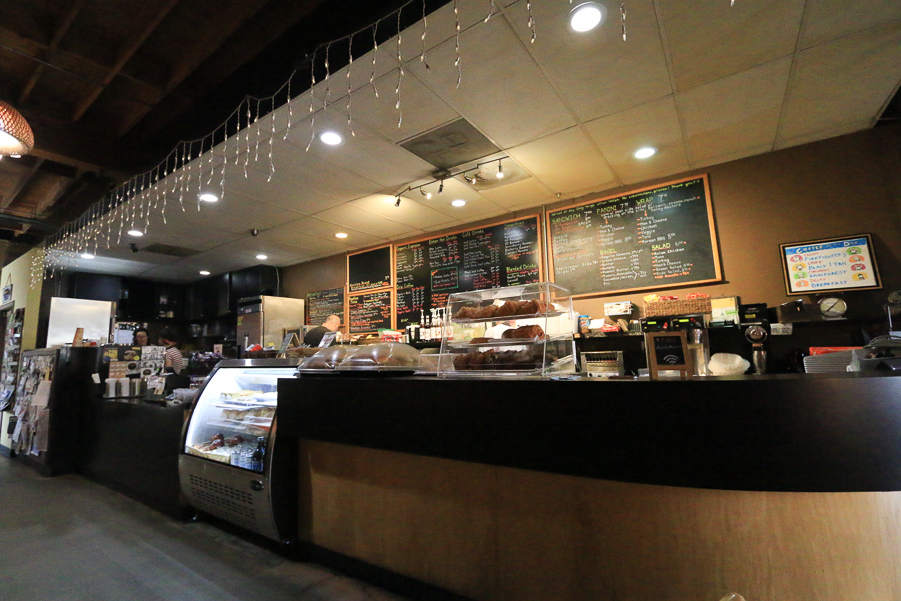 I had their "Silverlake Scrambler" that included about everything you could think of.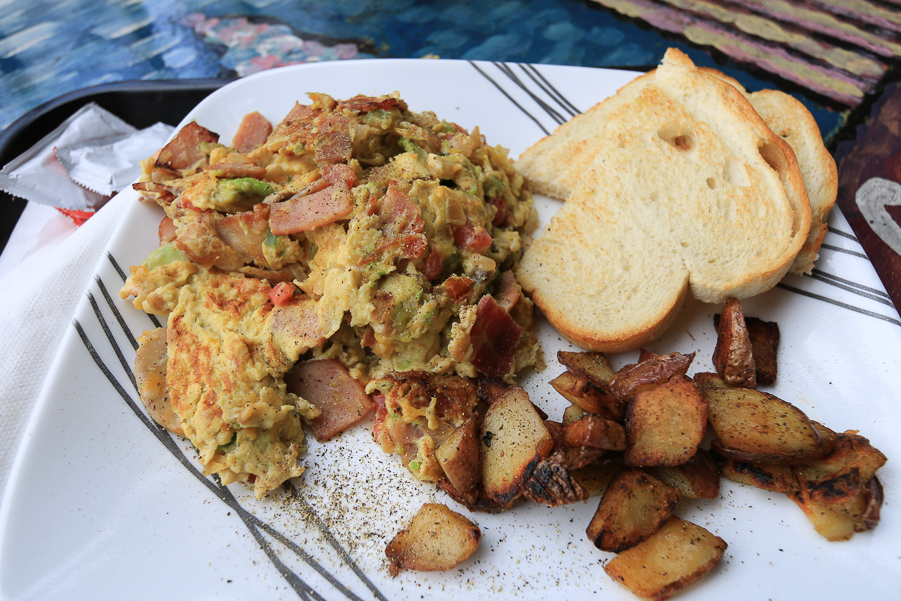 Judy went for their "Breakfast Plate" and we both loved their home fries.