July 9, 2016 - Today we headed to Glendale to see the Museum of Neon Art. The museum is devoted exclusively to art in electric media featuring neon, glass, electric and kinetic works, as well as numerous vintage neon signs. It is a real trip to explore.
At night this Clayton Plumbing sign must be great to see when the water drip spells out "The - Leak - Stops - Here!"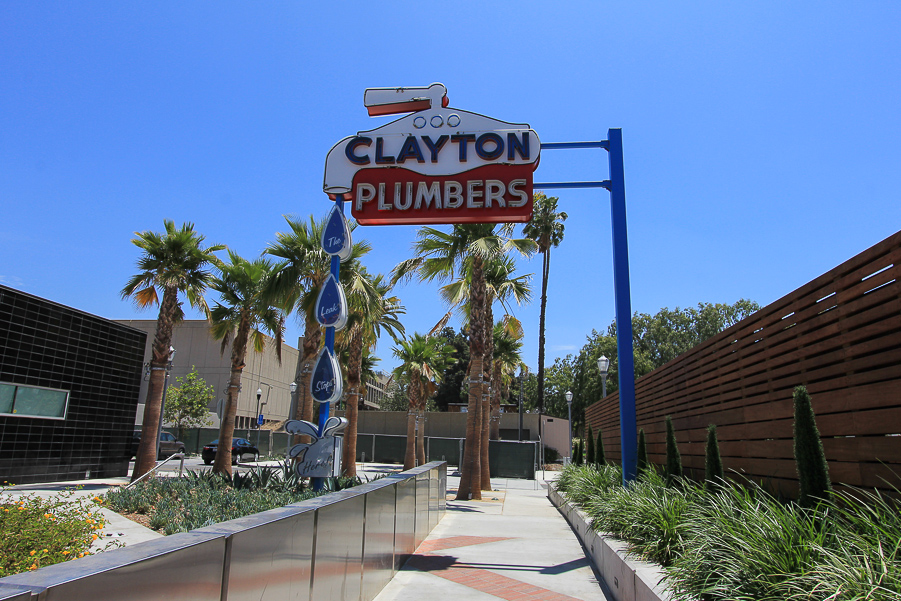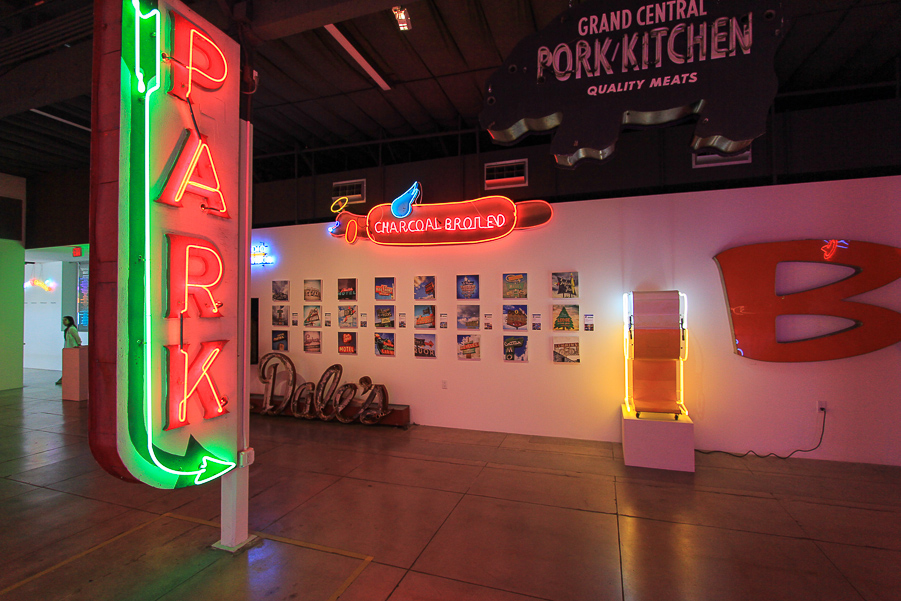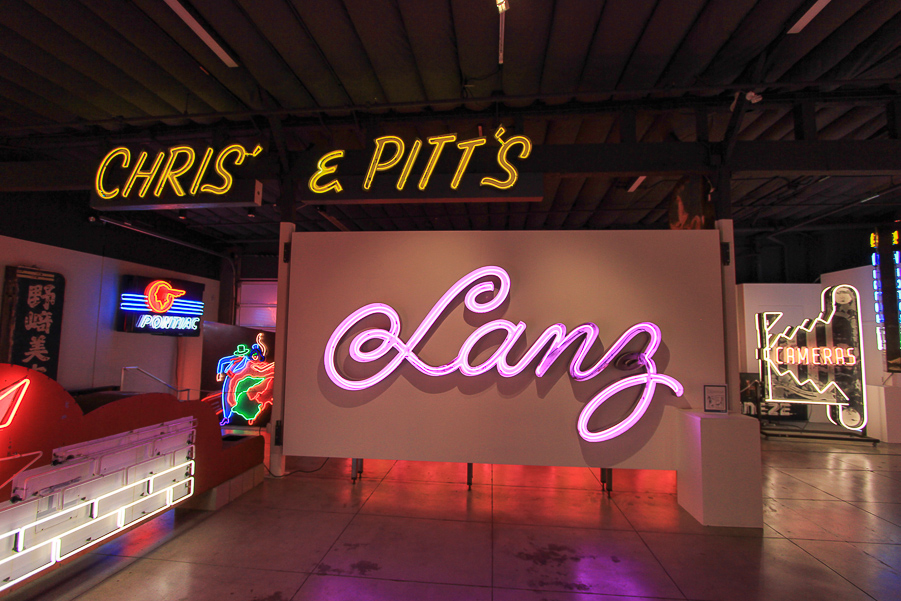 Unfortunately, with these still photographs the motion aspect of these signs can't be appreciated. For instance the windmill is turning counter-clockwise on the Van de Kamp's sign. The sign for the bricklayer or mason is especially complicated. His trowel is up and then when it goes down, the first course of blocks is illuminated. The trowel goes up again and when it comes down, the second course is illuminated. This repeats for the third and fourth courses and finally the layer of red bricks is illuminated at the very top.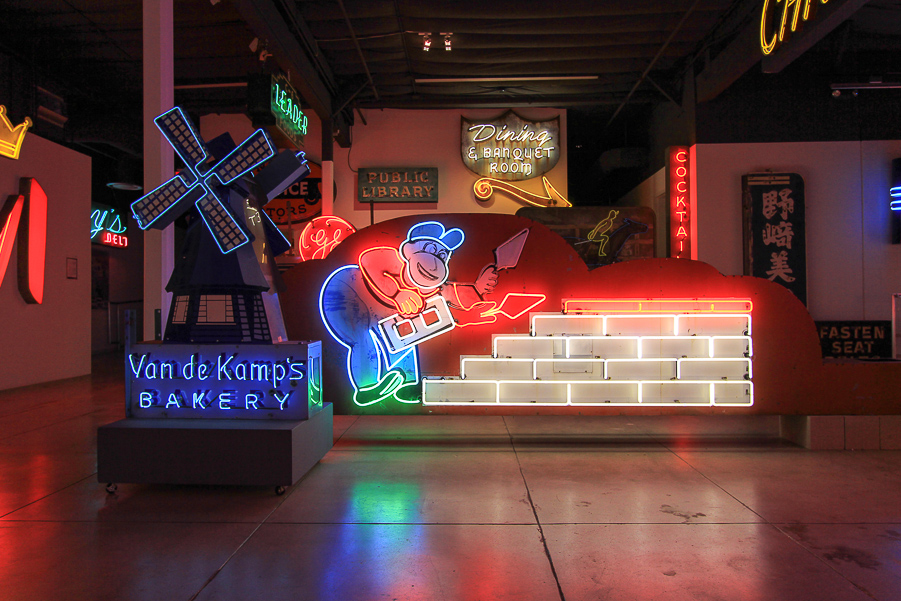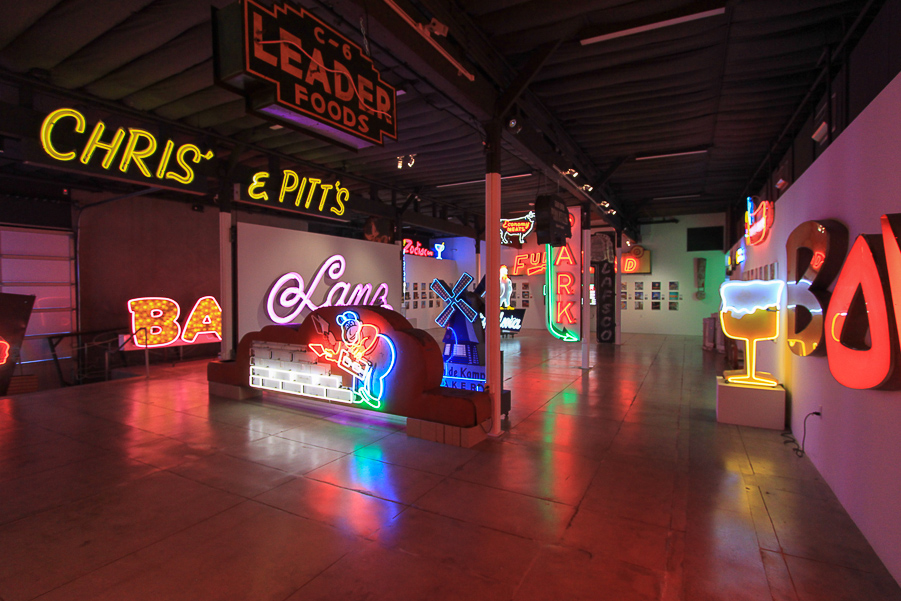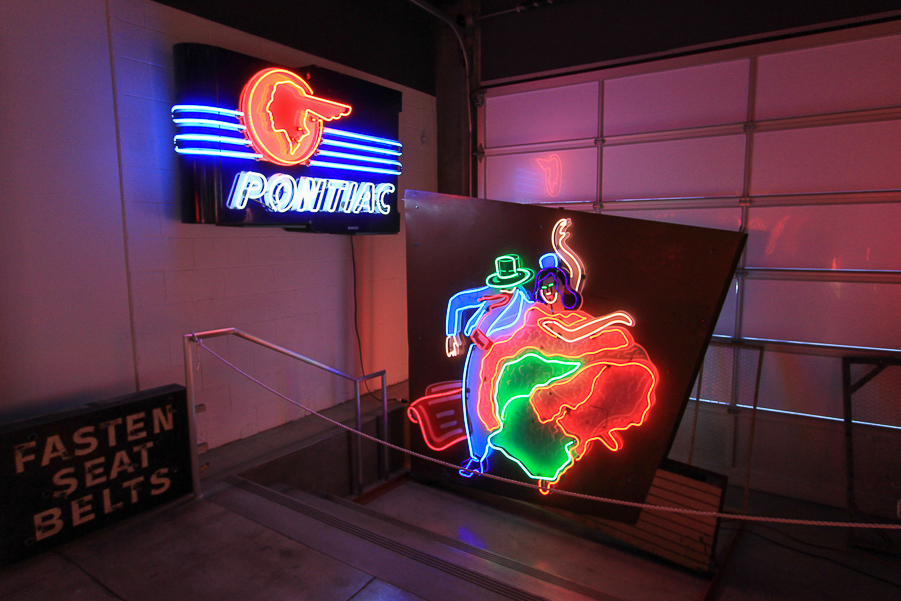 The museum has partnered with Signgeeks who have provided photographs of iconic neon signs from around the country. You'll see some of these photographs in the background, like the "Bar-B-Q" picture above.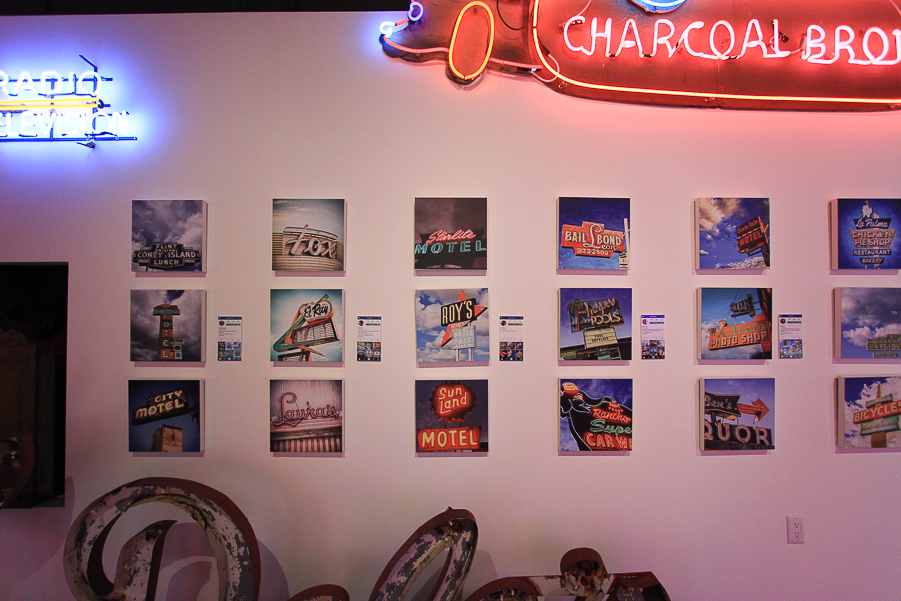 This "Wire" sign is another example of neon signs using kinetic motion. The whip goes up and down and both the tail and the legs move.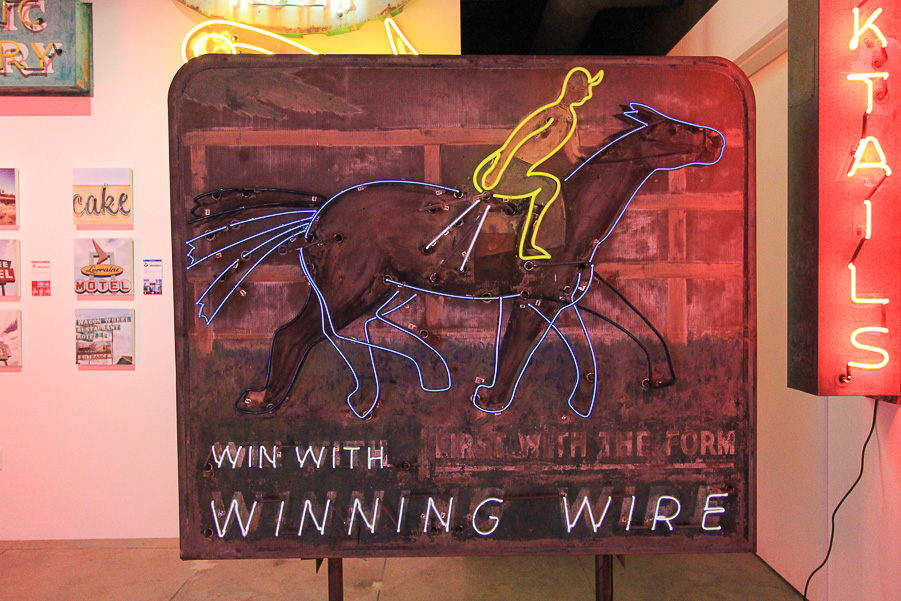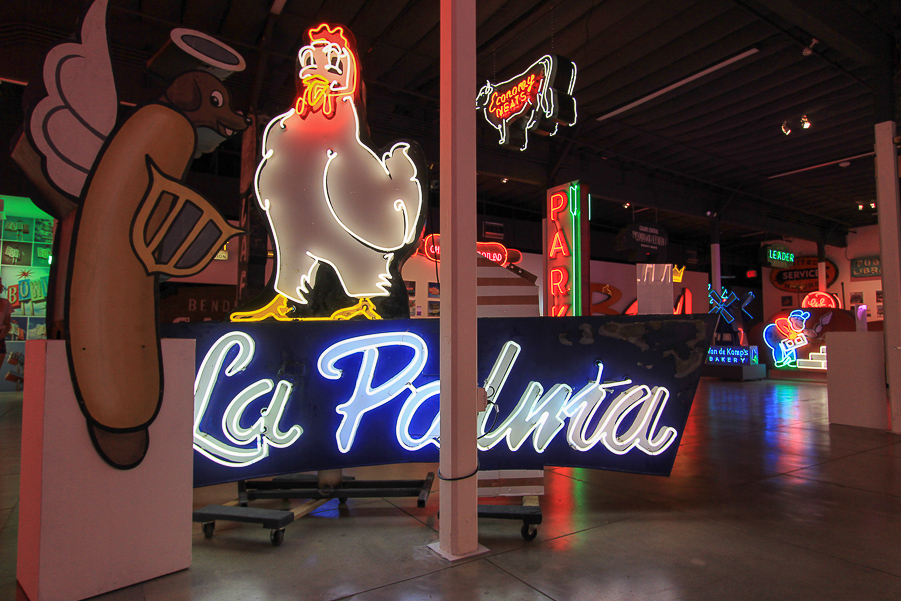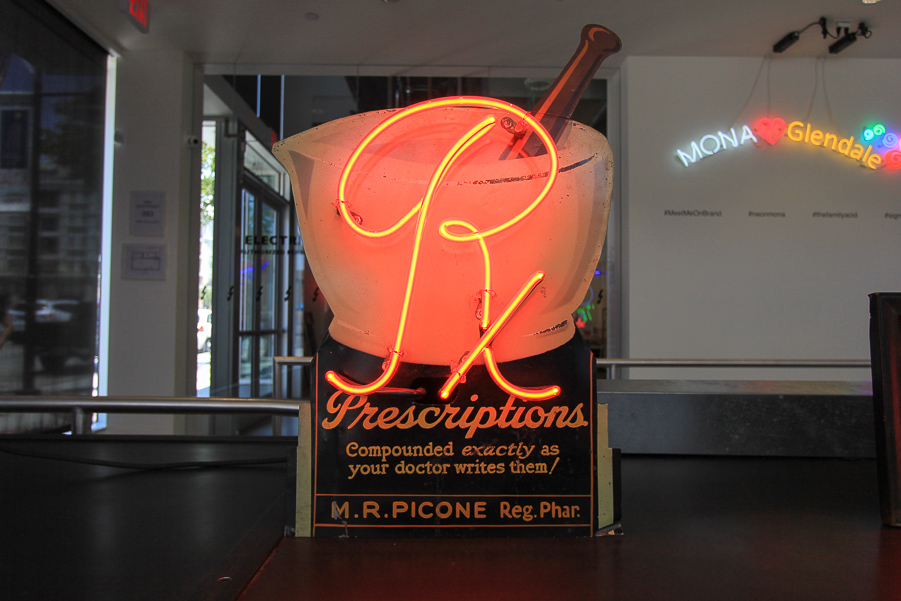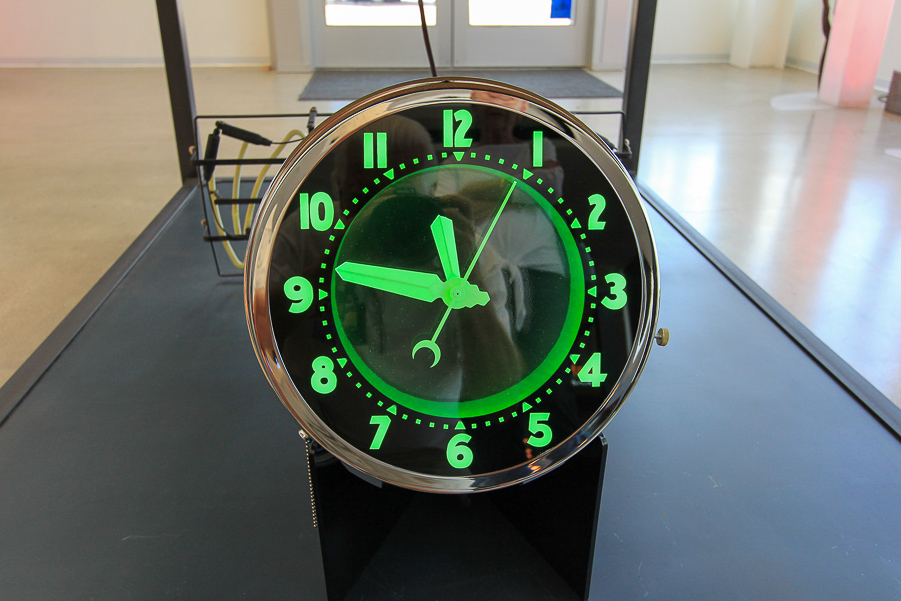 We were lucky enough to be invited to tour their lab where they repair and restore the neon signs. Although the aluminum sign isn't here yet, the technicians were working on the new neon glass for their latest acquisition, the iconic "Brown Derby" sign.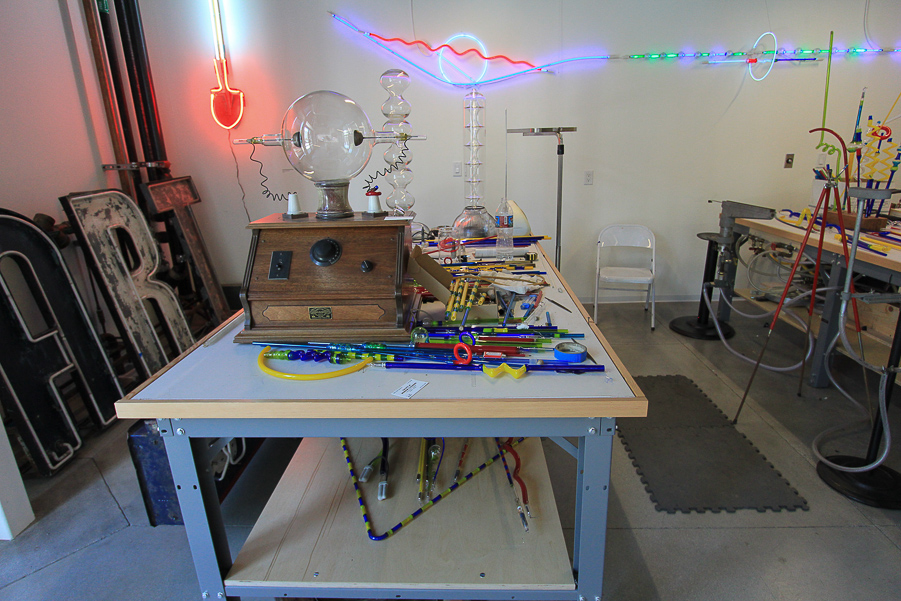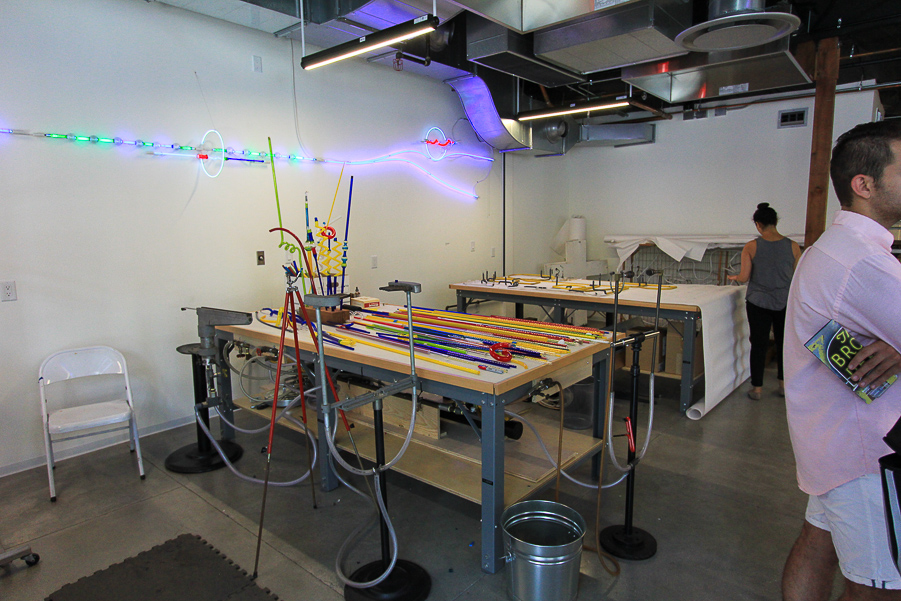 If you look at both pictures below you'll see how the alternating circuits give the appearance of motion to the sign.
Before the museum we stopped to eat at Foxy's Restaurant, also in Glendale. This joint was jumping! We were lucky to get seated right away since every table was full. The service is great and our burgers were wonderful; blue cheese for Judy and bacon cheese for me. It was a great adventure!