July 11, 2012 - Yesterday it was 106° here in Redlands, so we decided to go to the beach, specifically Long Beach. We wanted to keep cool, but we also wanted to tour the Naples district there. The artificial canals and islands of Naples were dreamed up by a land speculator, Arthur Parson, in the early 1900s. He imagined Naples as a romantic residential district, where "gay gondoliers will propel their crafts like those in the waters of the Adriatic." Well, believe or not, a plan formulated by a land speculator actually worked, gondolas and all! To get the big picture of what this area is like, Google Earth provided the following image.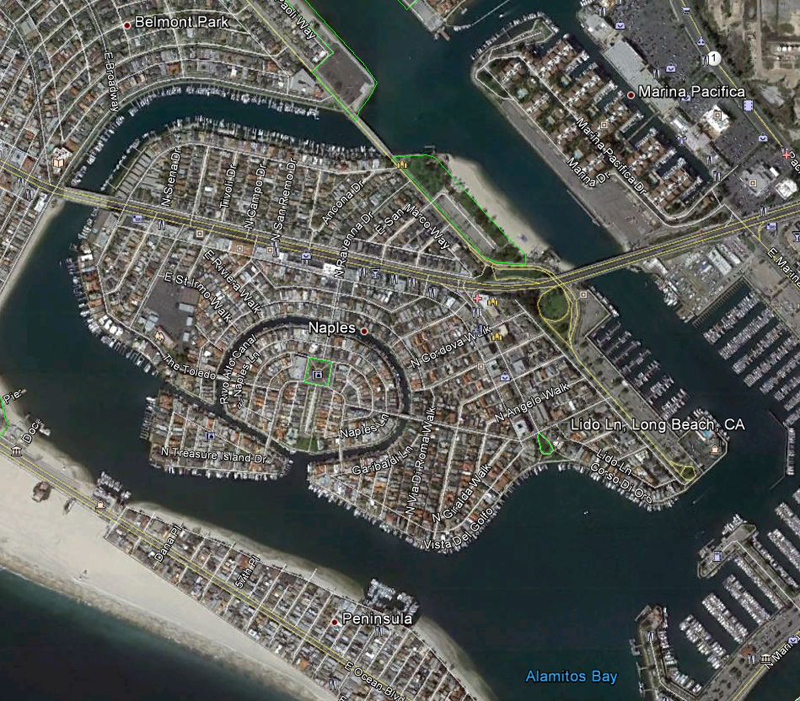 We started our walk at the Long Beach Yacht Club, which is located on the extreme right side of the big island, right where the text says "Long Beach." We meandered around the perimeter until we reached the first bridge that leads into the center island.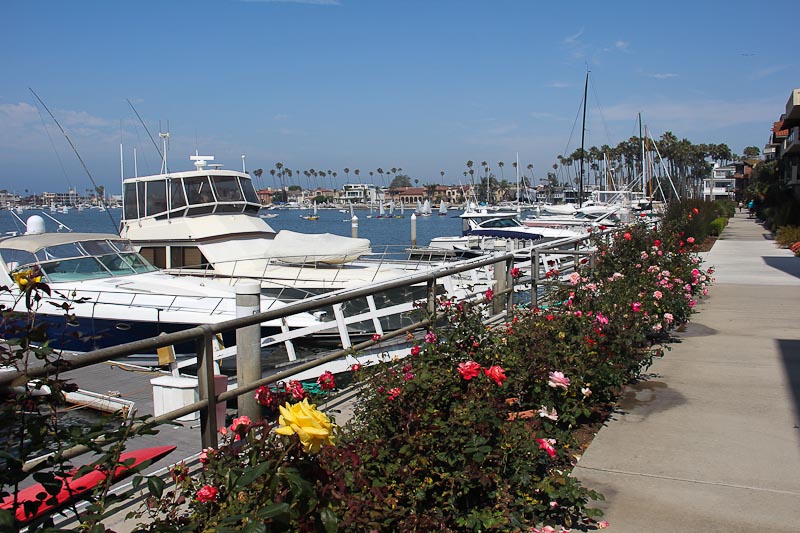 The waterfront houses have their own front yard (which is a generally a small patio) and their own dock. Most of the houses along the waterfront are fairly new, so we assumed that the original homes were purchased and torn down. The one below has a completely marble exterior. I did a quick check on Zillow.com and saw that most of these waterfront homes are valued in $2-3 million range. However, while a few are lower, there is one that is currently listed for sale for $8.5 million.
Everyone seems to have boats and other types of watercraft here and, there is a big Christmas Boat Parade here each year.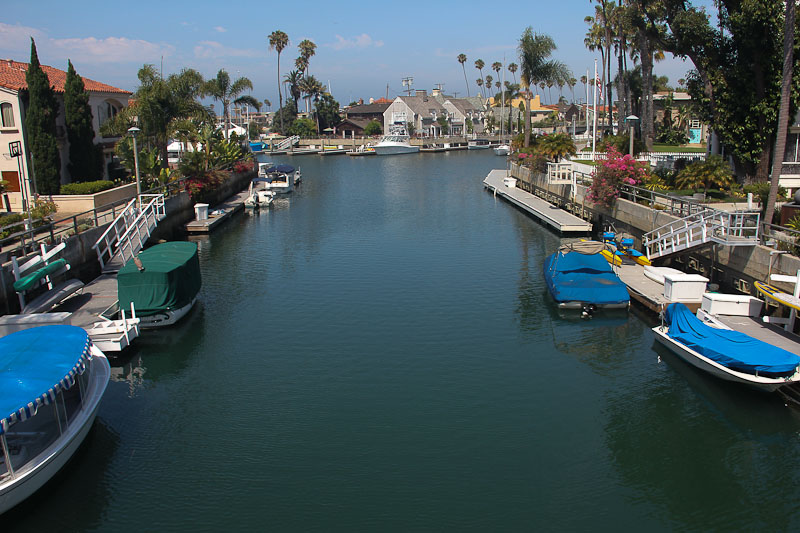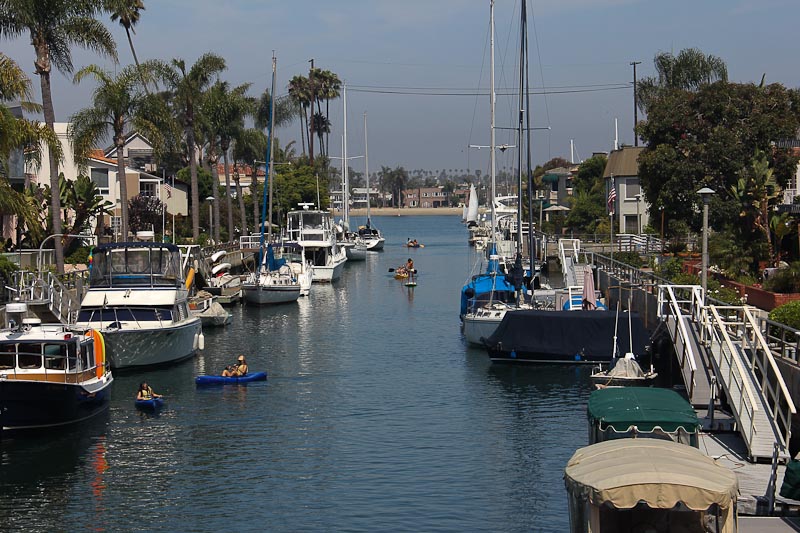 Some of the architectural details are unique.
And someone was able to buy a Bob's Big Boy statue to decorate their dock.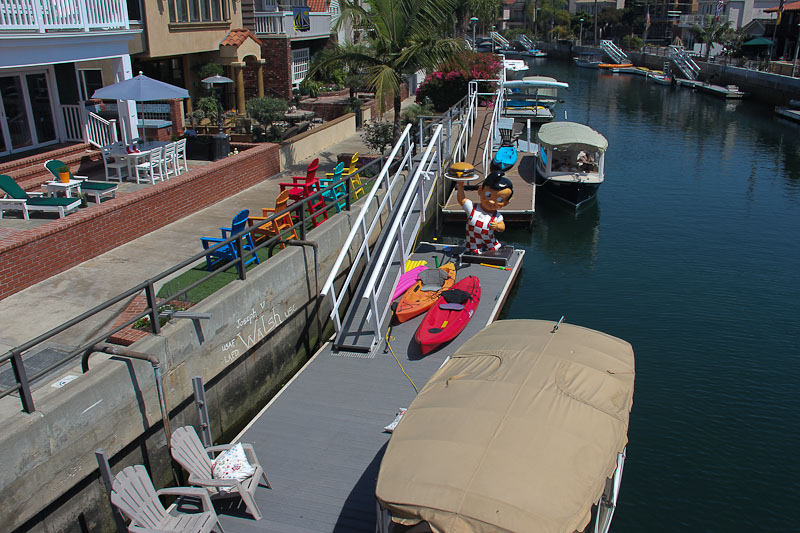 It is a truly colorful place to wander.
It's too bad we didn't bring our paddleboards with us.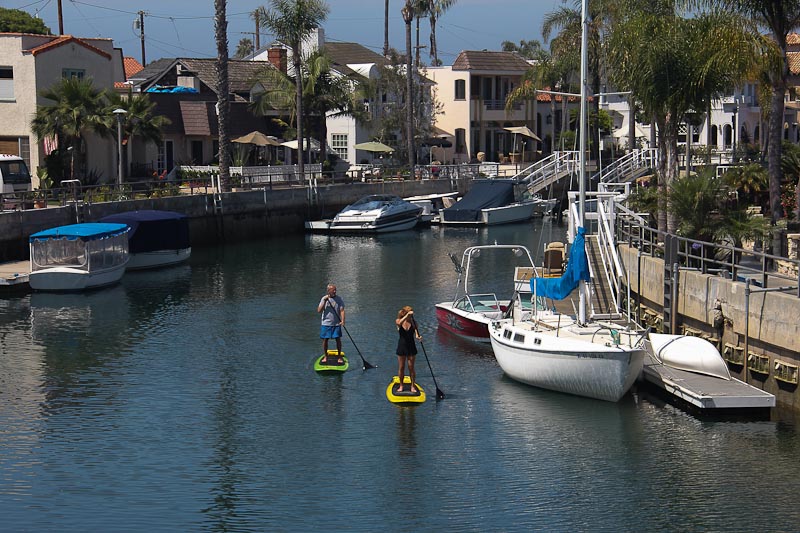 After our tour, we had lunch at Cafe Piccolo, which is about one mile away. It was excellent!