December 27, 2017 - Today's adventure was to return to Palm Springs for a little hike. The hike was in the Indian Canyons, just south of downtown. There are four canyons to hike on land owned by the Agua Caliente Band of Cahuilla Indians and today's visit to Murray Canyon means that we now have hiked all four. The other three are Tahquitz Canyon, Andreas Canyon and Palm Canyon. We arrived at 10:00 AM and it already was getting a little busy.
The trail was narrow and we saw a lot of footprints and horseshoe tracks as well.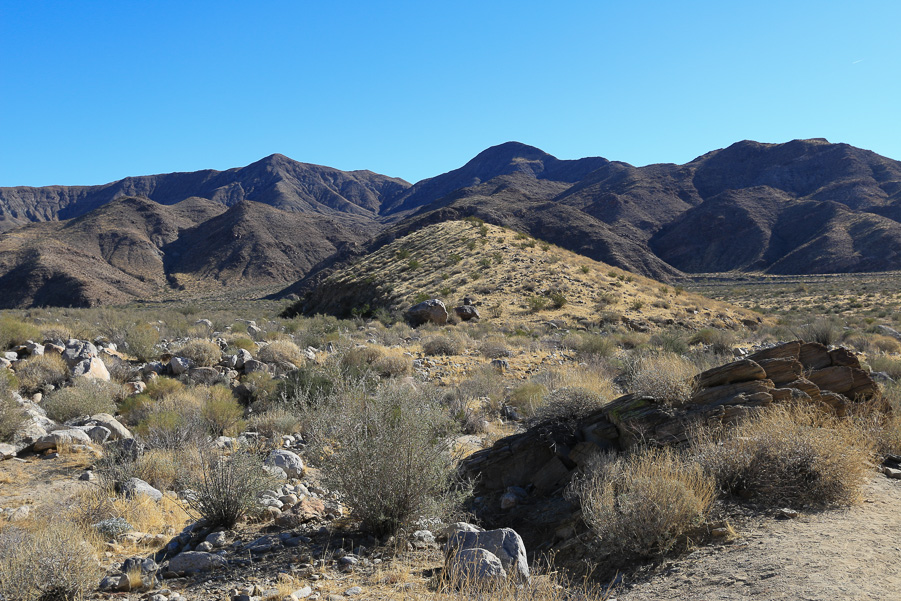 We saw some dust rising in the distance and then heard the horses moving on the trail.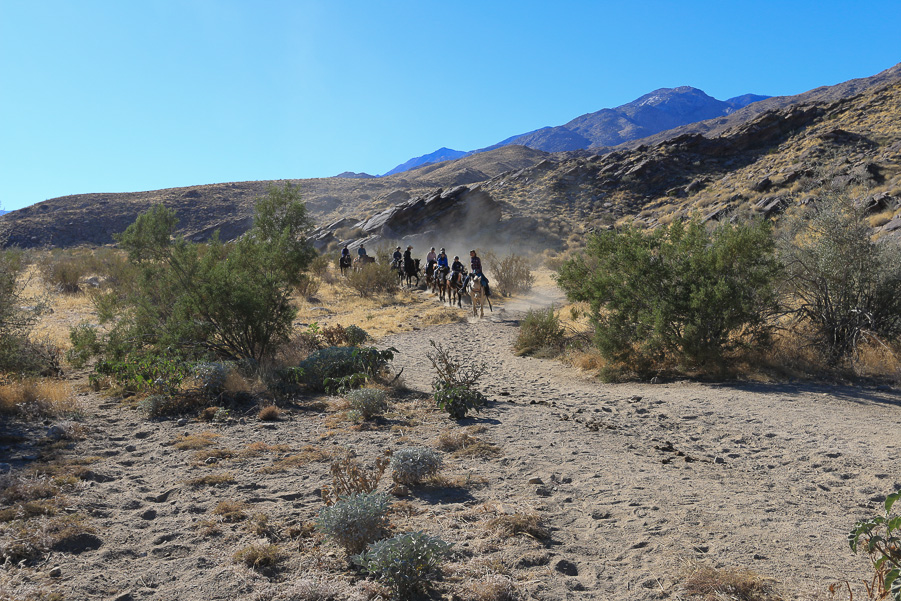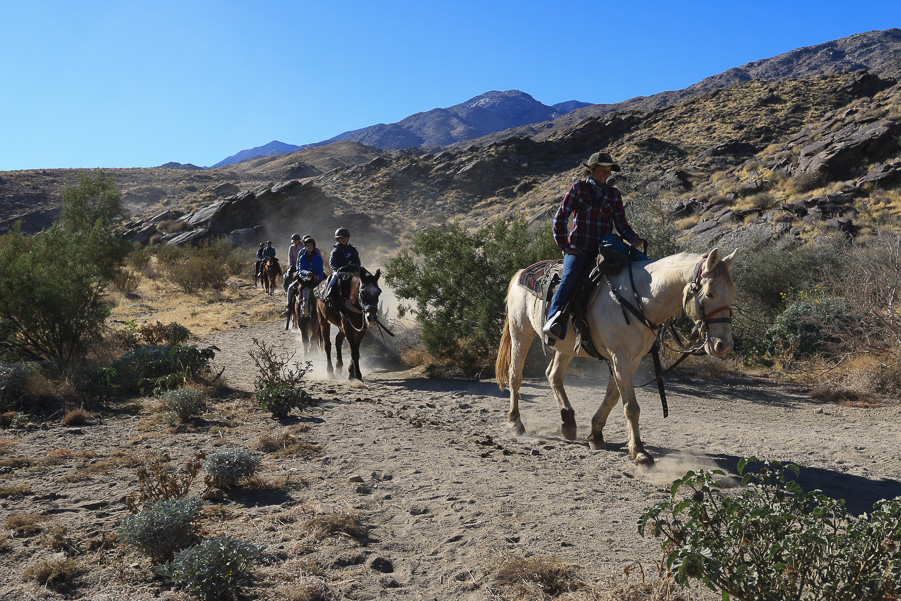 At the trail's end is a beautiful grove of palm trees.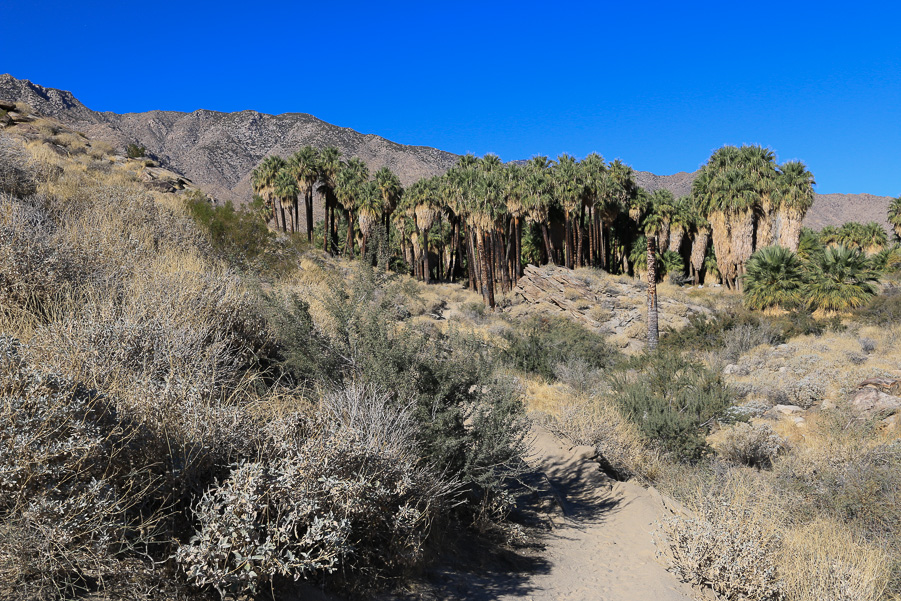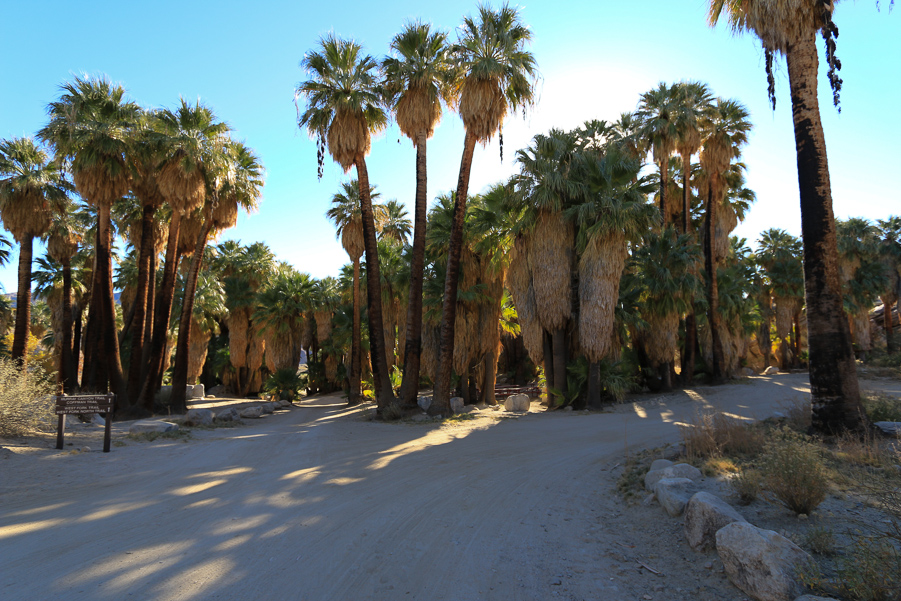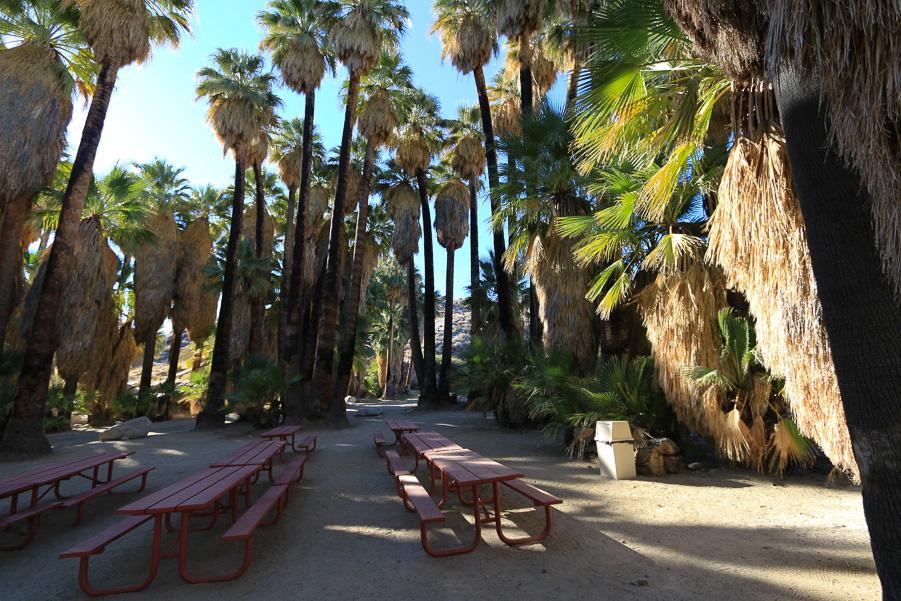 It was a nice relaxing hike that isn't very strenuous.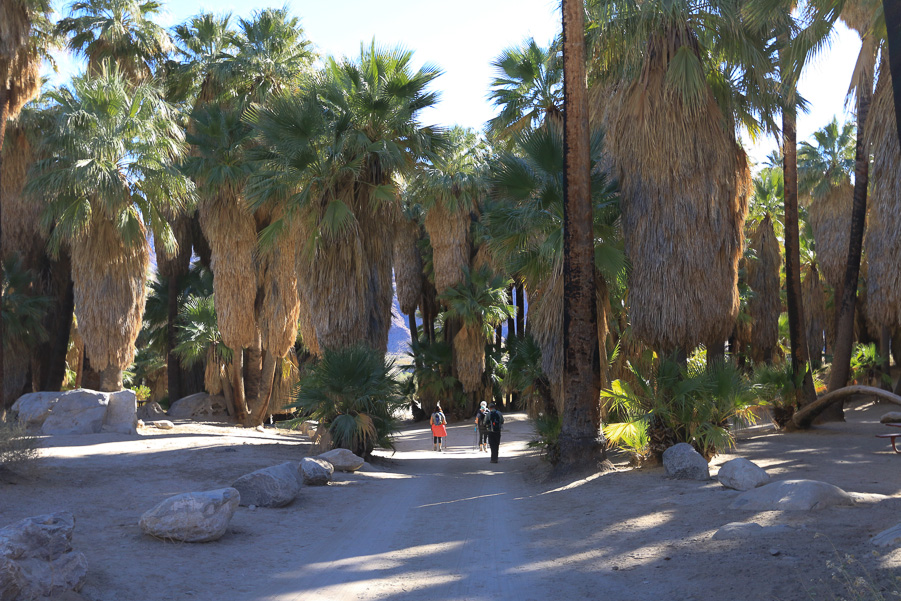 After our hike it was time for lunch and today it was at one of our favorites in Palm Springs, Spencer's Restaurant at the Mountain. Judy had lobster bisque for an appetizer and I had their "Chilled Gazpacho with Maine Lobster."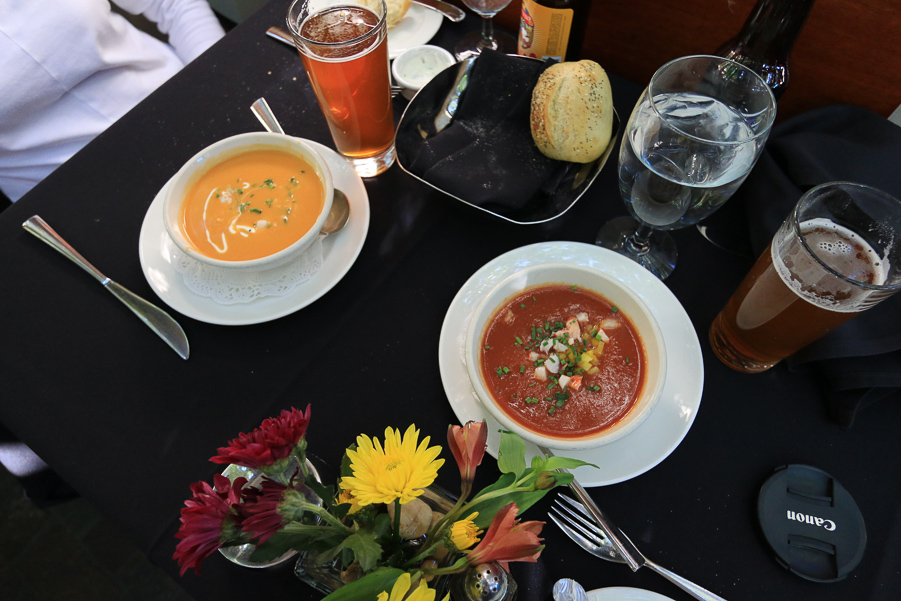 Judy's entrée was a French Dip that looked beautiful but, it could have had a little more flavor.
My entrée was their "Wild Mushroom Risotto" with Arborio rice, sautéed wild mushrooms and parmesan cheese. It was delicious!