May 17, 2017 - Today's adventure actually was a shopping trip, but the store we went to is so different that it qualifies as an adventure. That store is Muff's Hardware in Orange, CA, which specializes in restoration hardware of all kinds. We noticed it last week when we took my sister Nancy to the Hilbert Museum in Orange. Our bathroom door was probably the original exterior door to the back yard from the kitchen. Why else would a bathroom door have a skeleton key dead bolt and an additional keyed dead bolt above it? That's way too much security for a bathroom door. In any event, both of the old door knob plates on either side of the door had seen better days and we went to Muff's to find replacements.
You can easily get lost inside and it's a wonder that the staff is able to locate everything.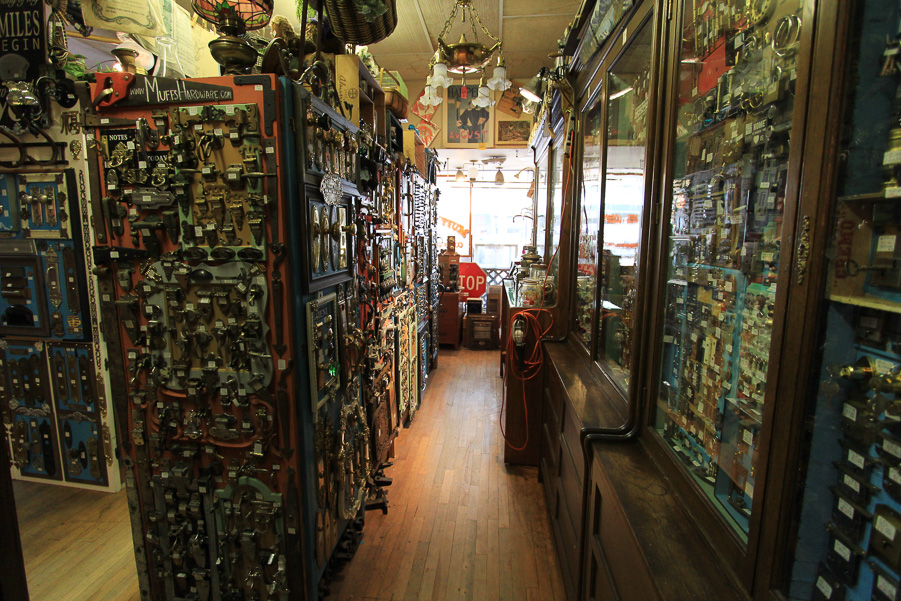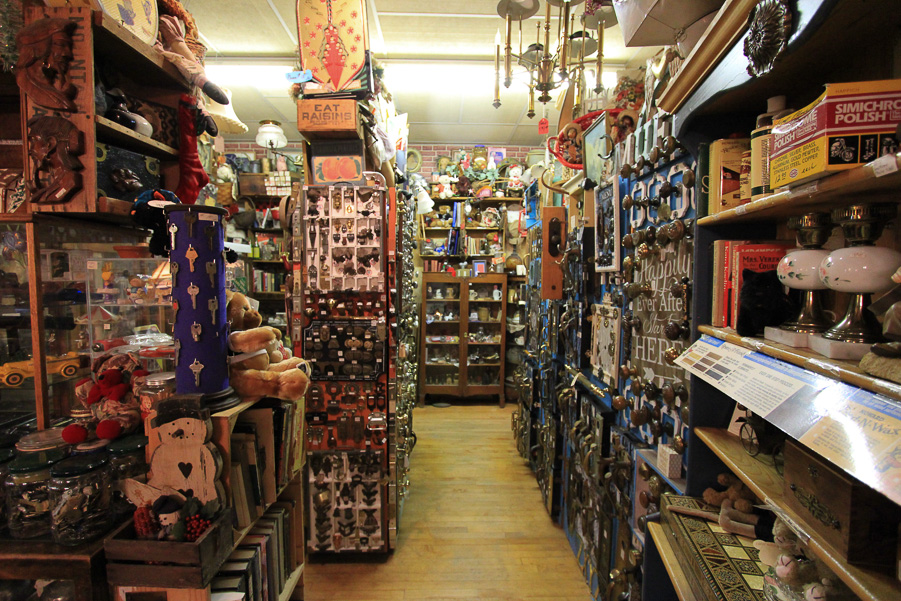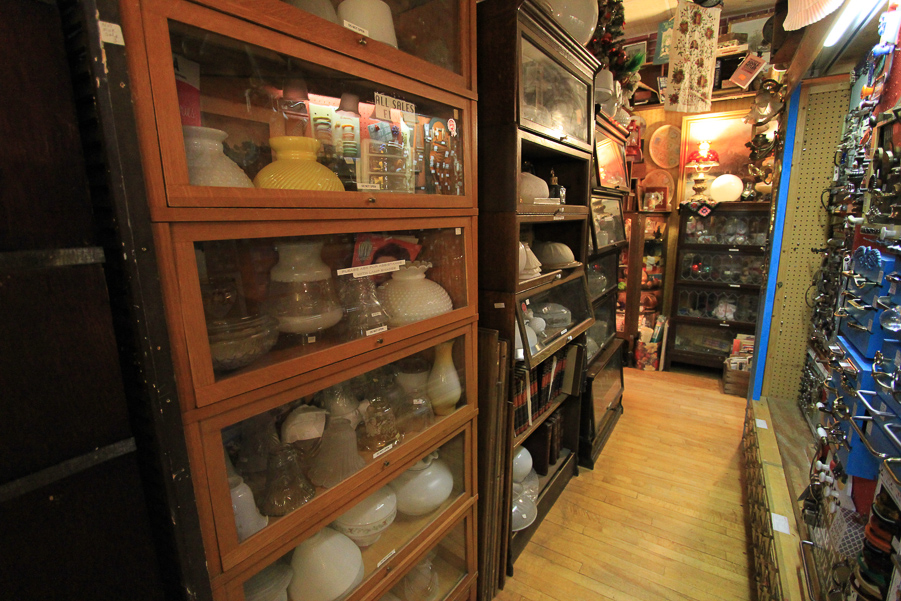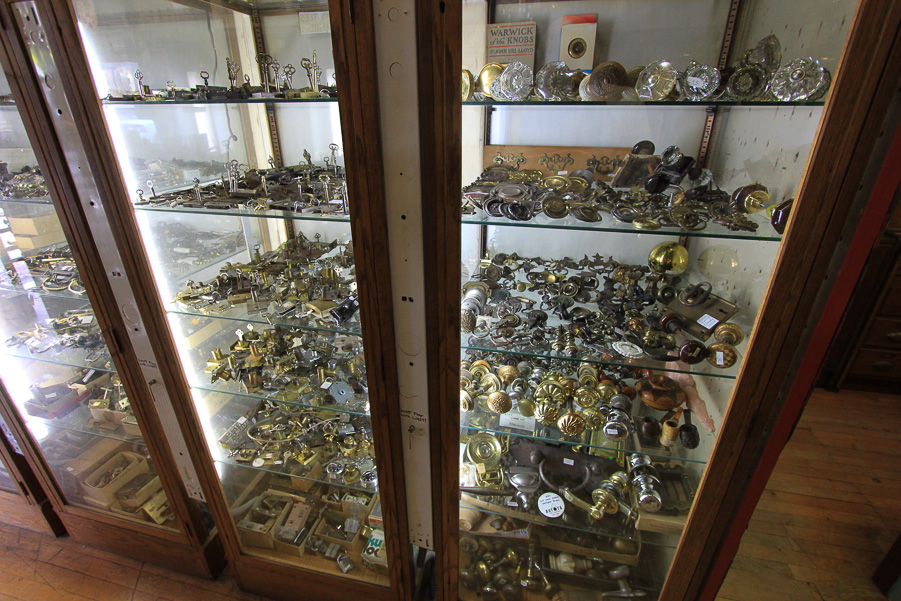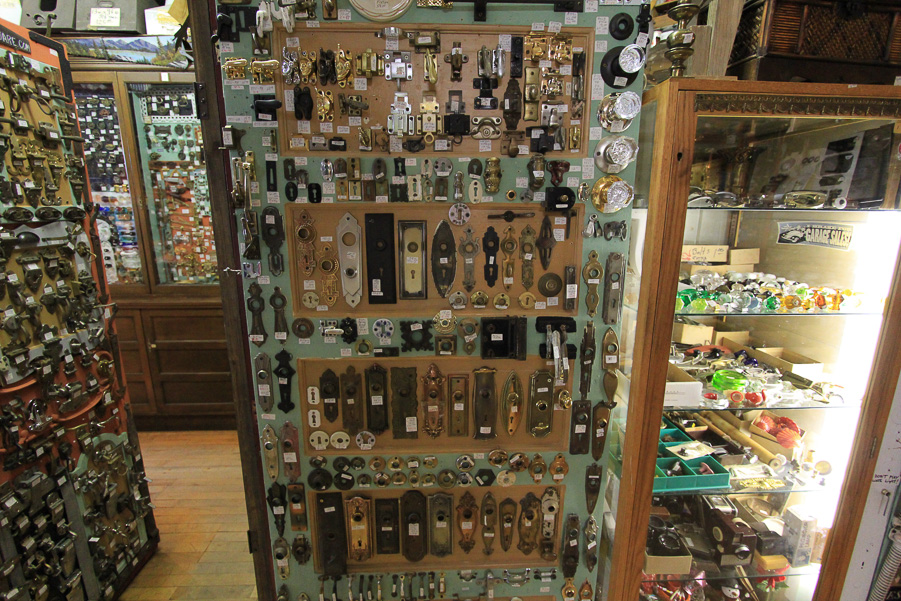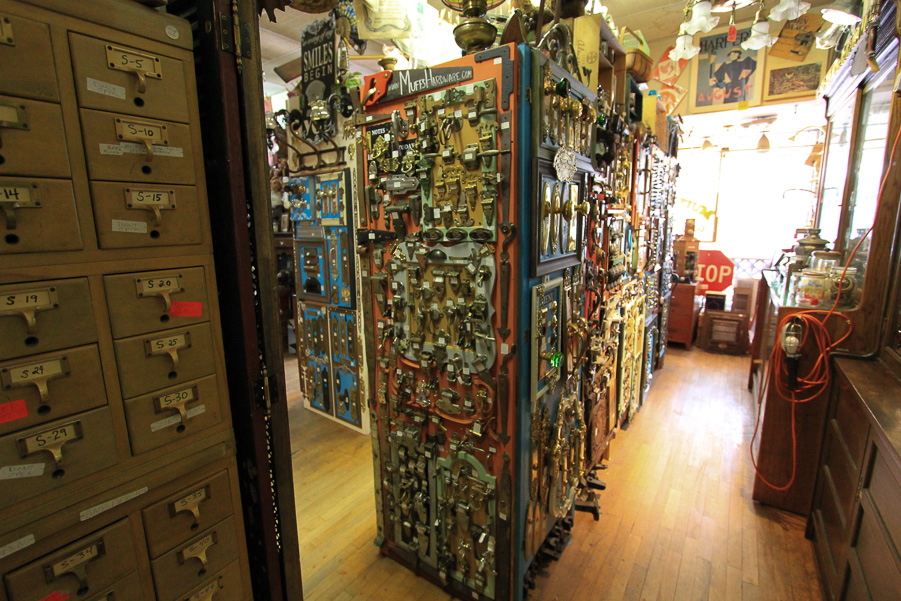 After an hour and a half we completed our purchases and headed home for the installation, which also took about the same amount of time.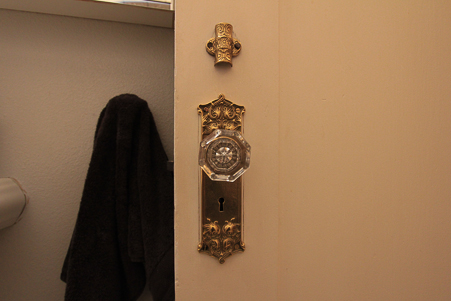 Since we were in Orange we went back to Watson's Soda Fountain & Cafe for lunch before going to Muff's and Nancy had sent us a gift card after she got back home, so our lunch was her treat! I had their deviled eggs and homemade chili and Judy had their "Go Fish Melt," which is a beer battered cod fillet with cheddar cheese, pickles and tarter sauce. Yummy!