September 18, 2019 - Wednesday - We drove into the San Gabriel Mountains today to visit the picturesque Mountain View Cemetery in Altadena, CA. Levi W. Giddings established the cemetery in 1882 and his descendants still operate the cemetery, mortuary and crematory today. Many early California pioneers are buried here, as well as some celebrities.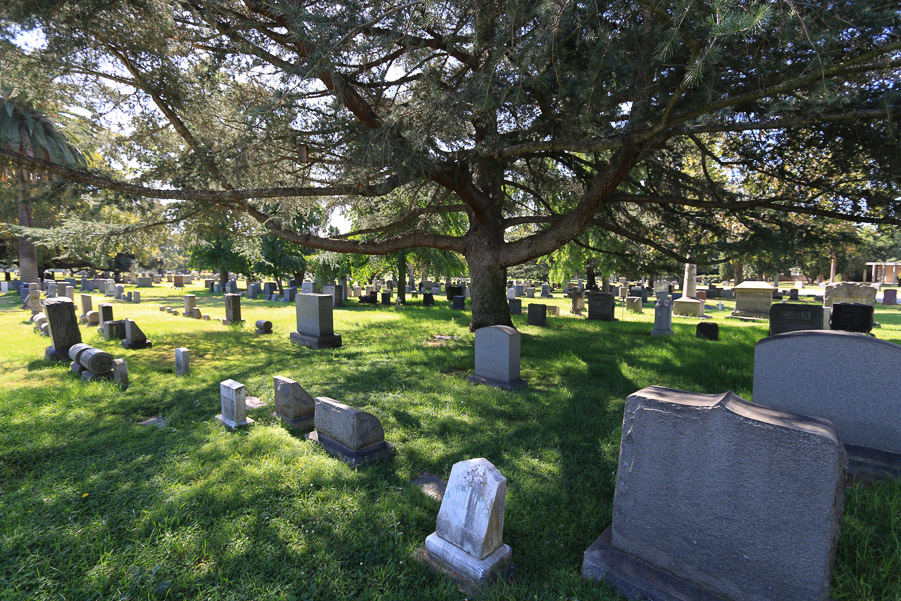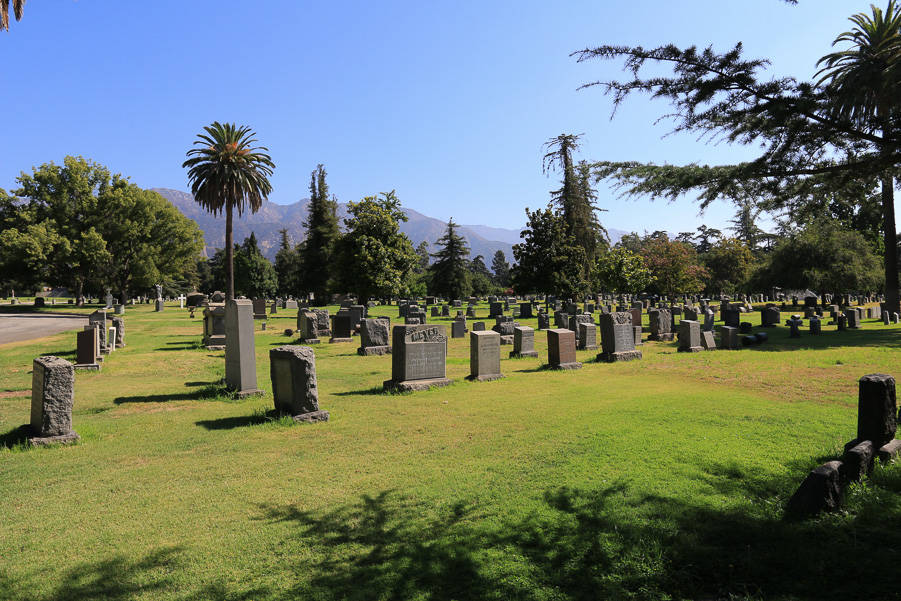 There are two mausoleums here, this one is the Pasadena Mausoleum.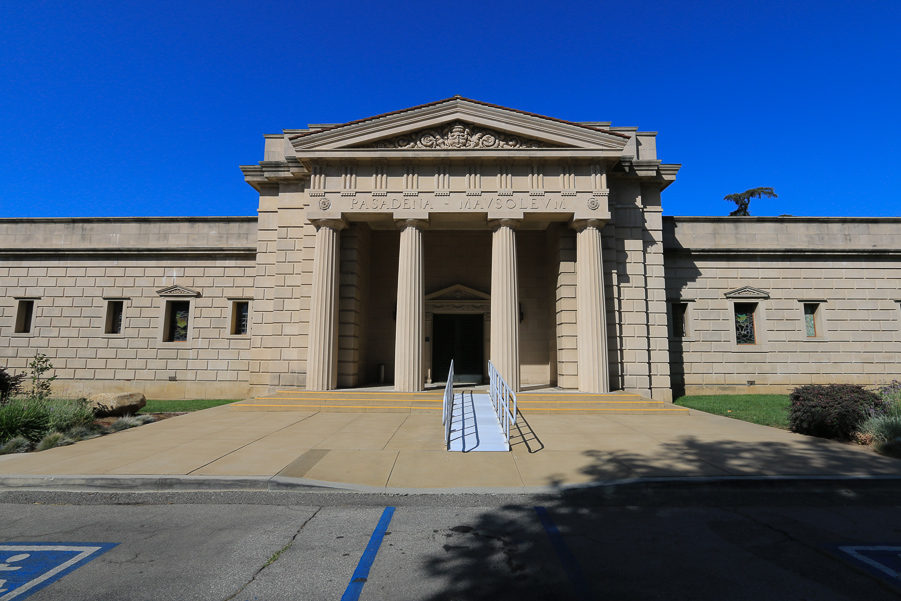 It's most famous guest is Superman, George Reeves.
The stained glass is beautiful.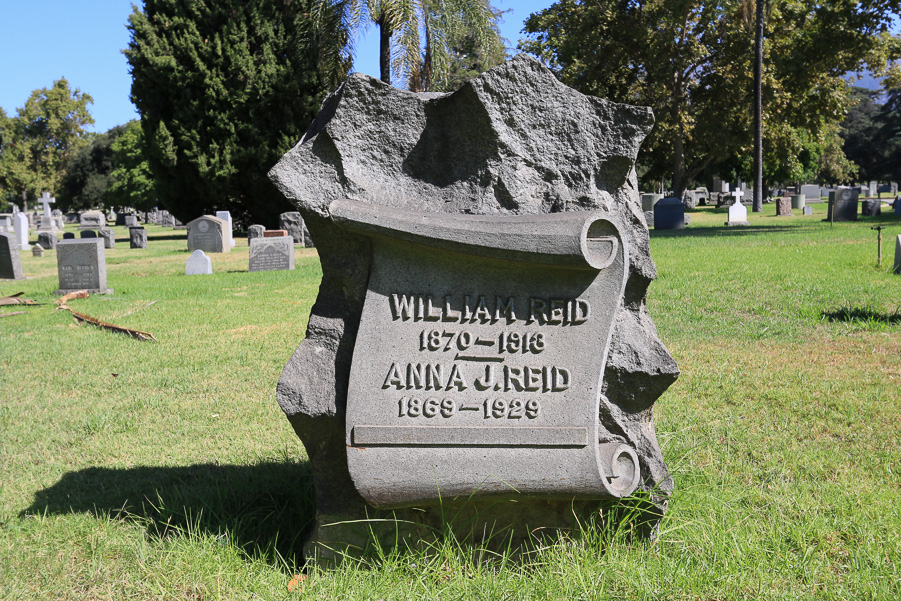 We saw many "Woodman of the World" headstones, which was a fraternal organization dating back to 1882. Note the ax and mallet on the log.
Apparently there was also a female auxiliary organization called the "Women of Woodcraft."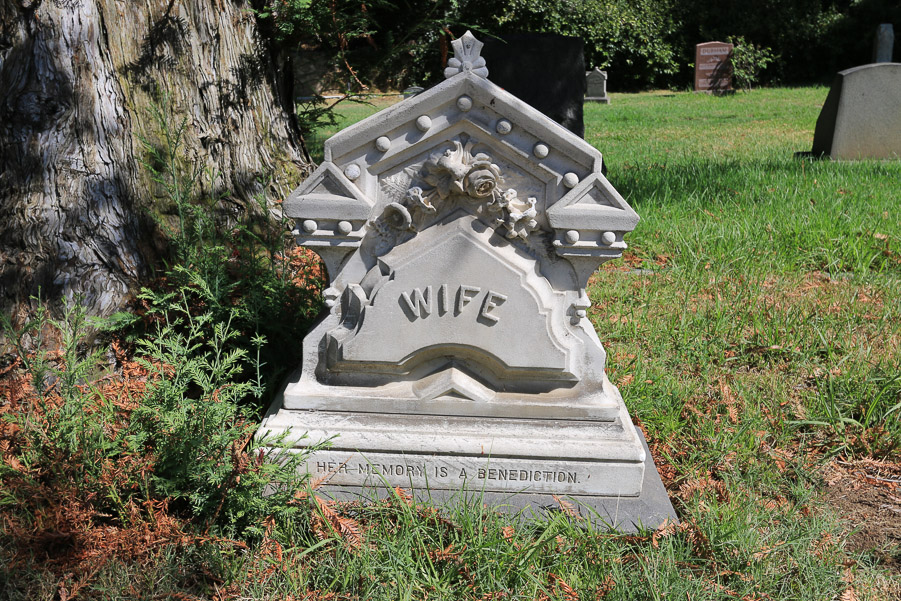 Some families paid for marble steps leading to the family plot.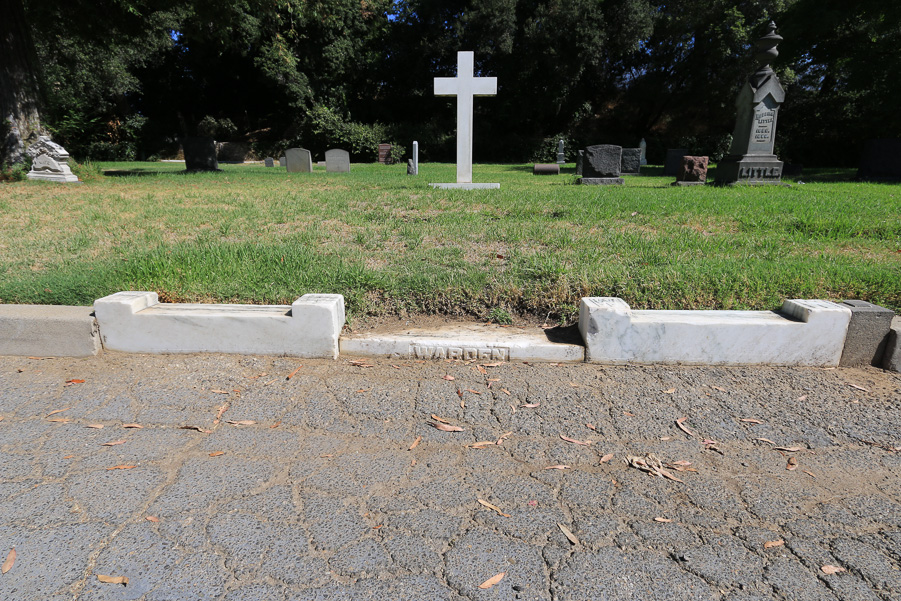 We found a baby coyote wandering around whose mother was nearby.
These MacPhersons came from all over.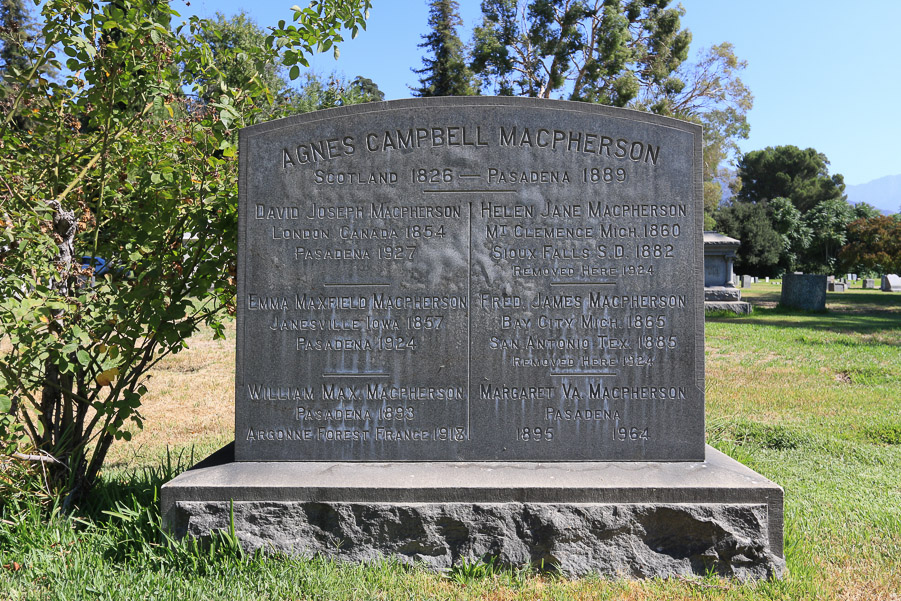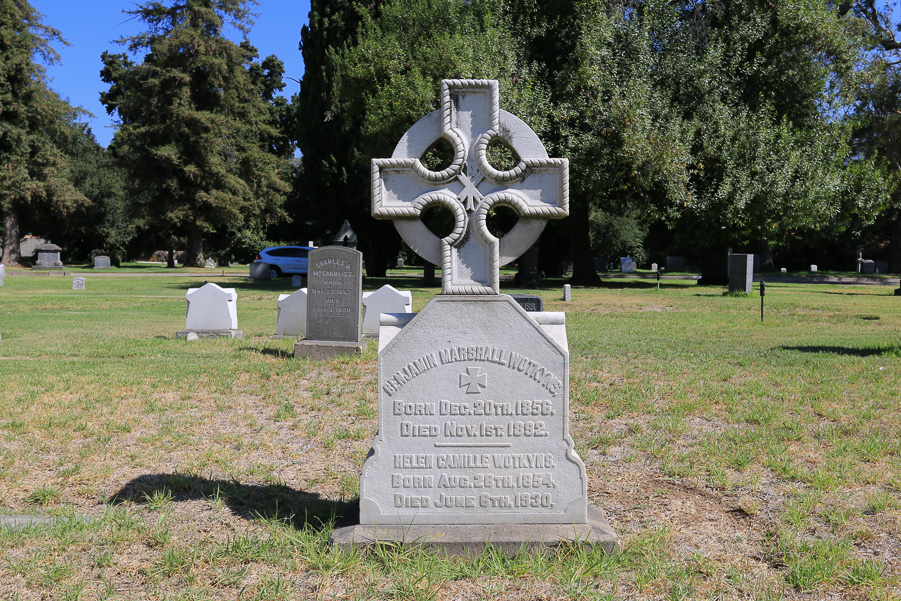 Another celebrity whose grave we found was Charles Richter, founder of the Richter Scale.
The second mausoleum here is the Mountain View Mausoleum, which has some surprises in store for the visitor.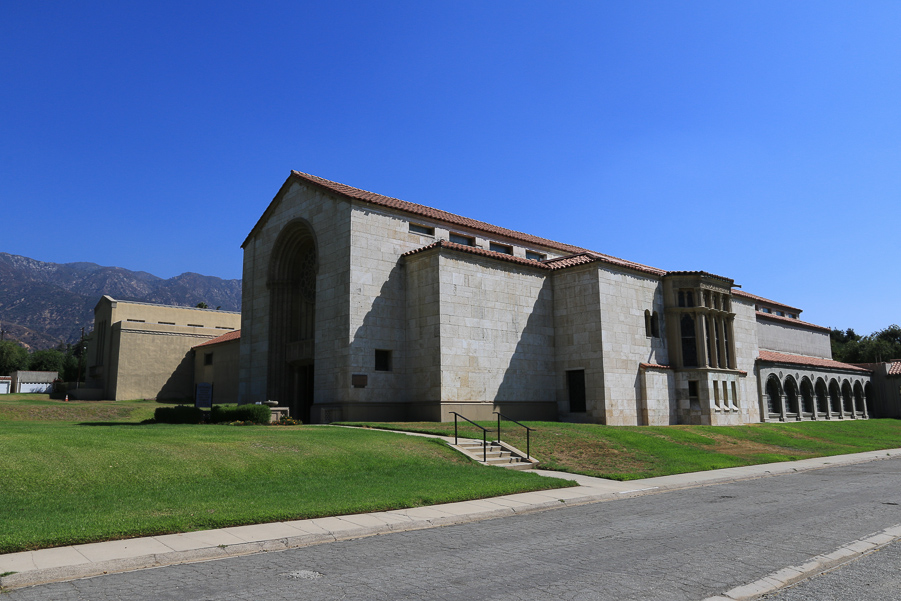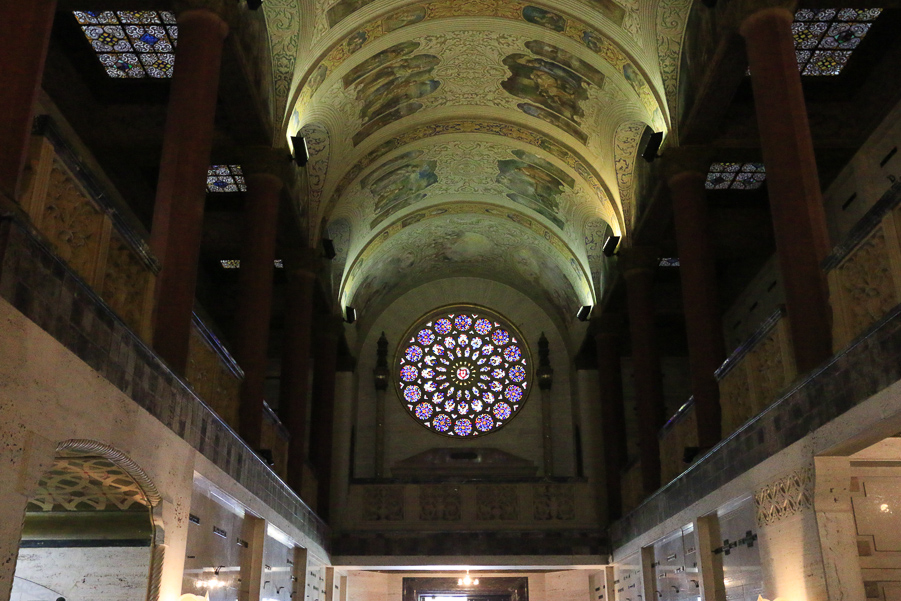 The Radiance Corridor blew us away.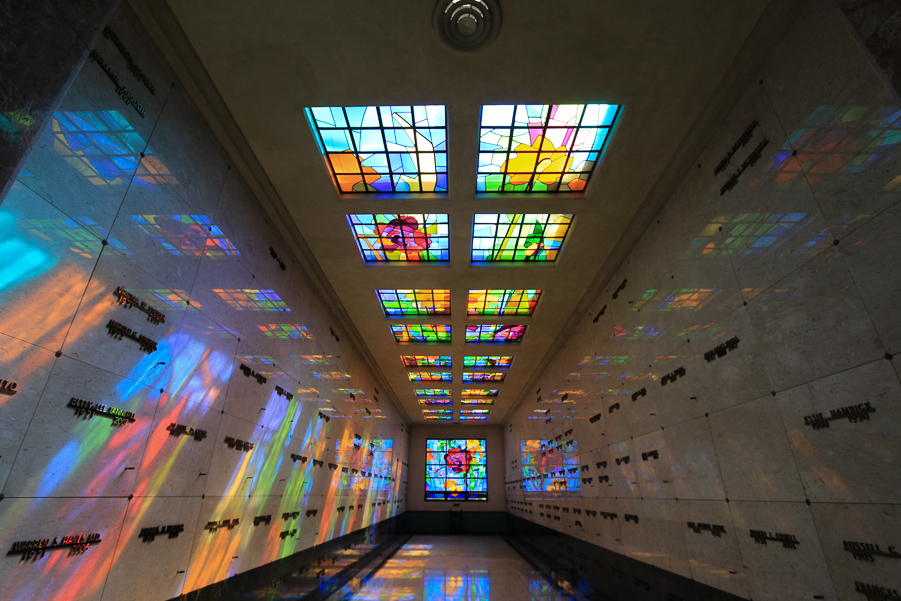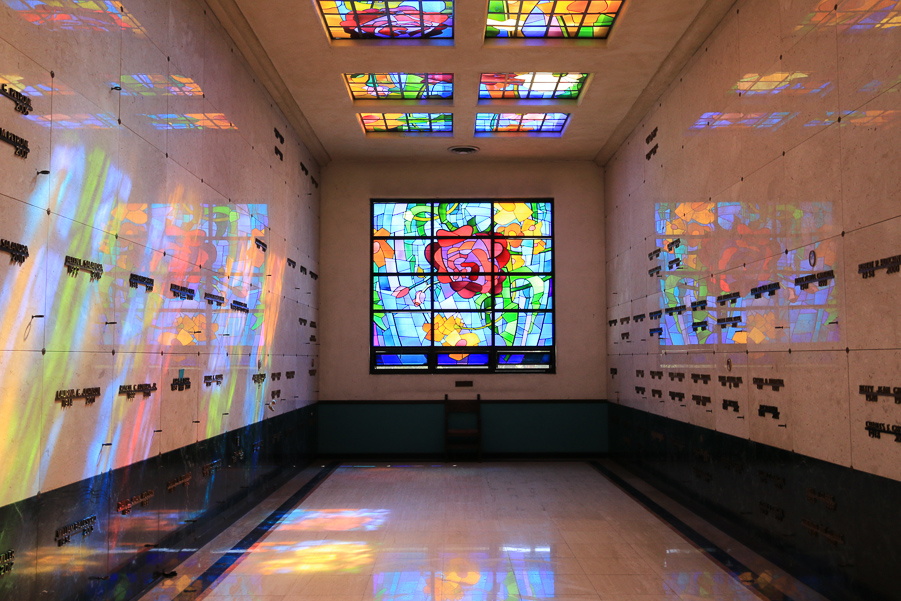 After the cemetery we had lunch at El Patron, a home style Mexican restaurant in Altadena. It was unlike other Mexican restaurants that we've been to in SoCal, but we liked it a lot.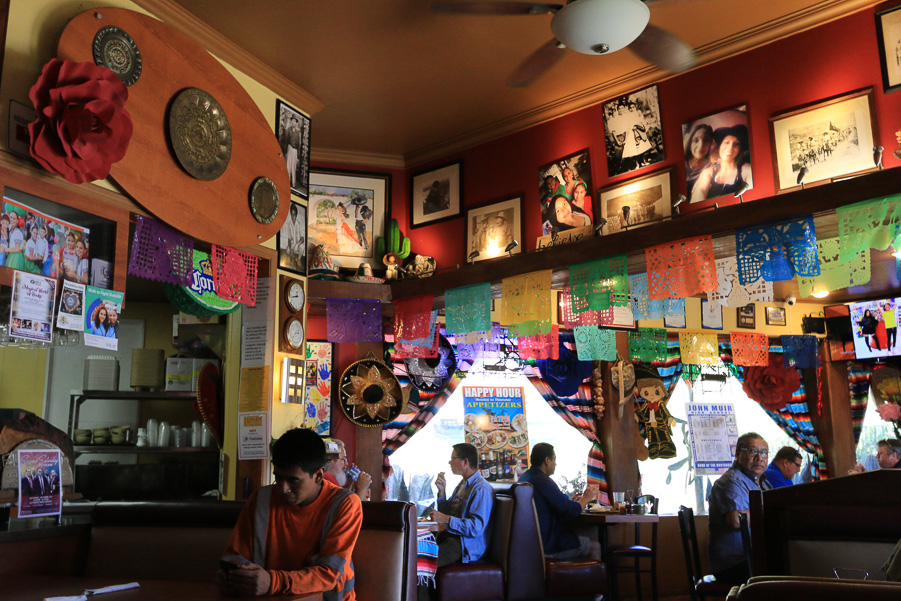 Judy had their "Camarones Rancheros" which is shrimp grilled with bell pepper, onion, cilantro, tomatoes and a special salsa.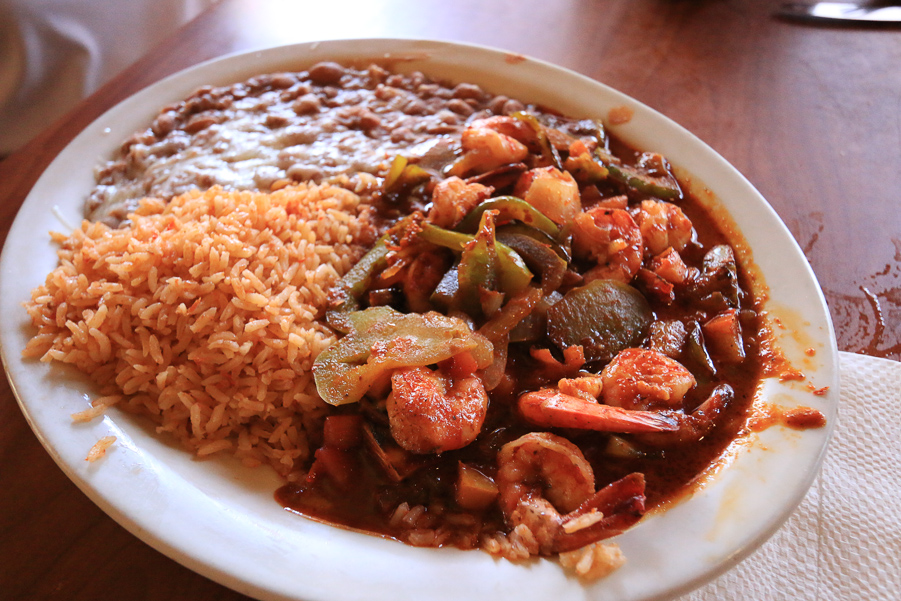 I had their "Camarones Al Mojo De Ajo" which is shrimp grilled with bell pepper, onion, tomatoes and garlic.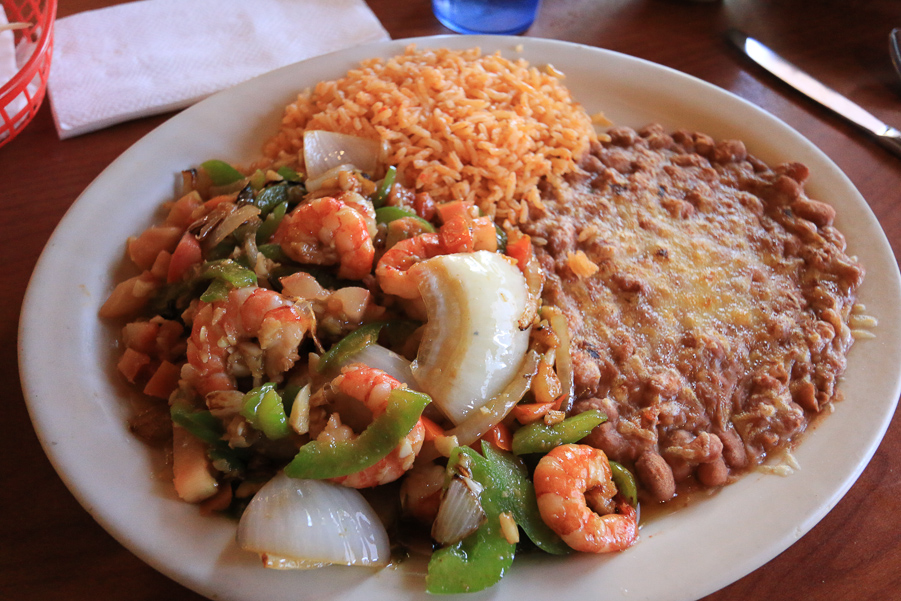 We were both very satisfied with the meal and the whole adventure.