August 19, 2016 - Forty-seven years ago this week, I was in Bethel, NY at the Woodstock Festival. To celebrate we headed to Hollywood to visit the Mr. Musichead Gallery and see their latest exhibit, Baron Wolman: The Woodstock Years. Baron Wolman is an American photographer best known for his work in the late 1960s for the music magazine Rolling Stone, becoming the magazine's first Chief Photographer from 1967 until late 1970. Before walking in to the gallery I wondered if I would be lucky enough to see myself in one of Wolman's photographs.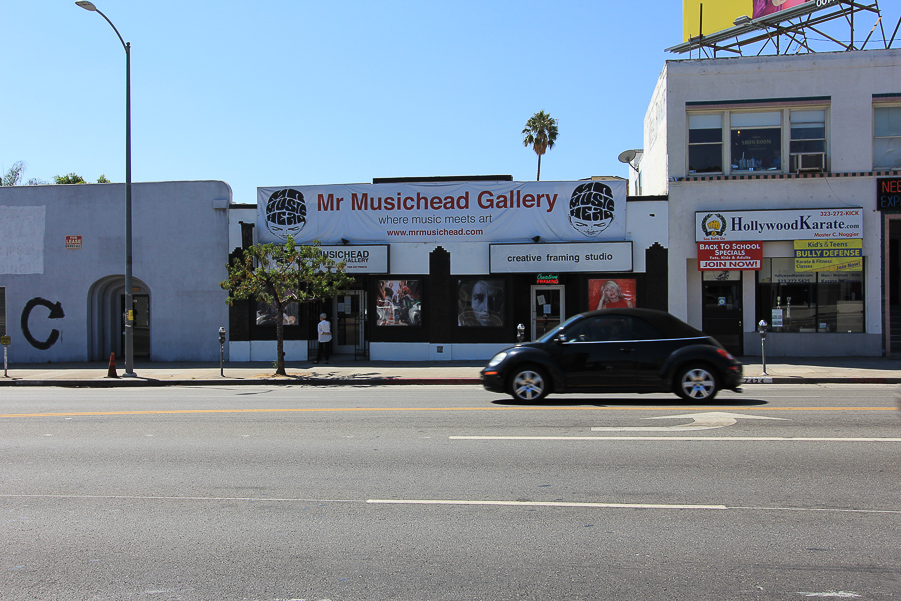 We were fortunate to be greeted by gallery's owner and curator, Sam Milgrom, and his canine companion Ella. Sam has an extensive history as musician, record store owner, publisher, club owner, and gallery owner, and has spent his career bringing the best into the spotlight. The Gallery's slogan is "where music meets art."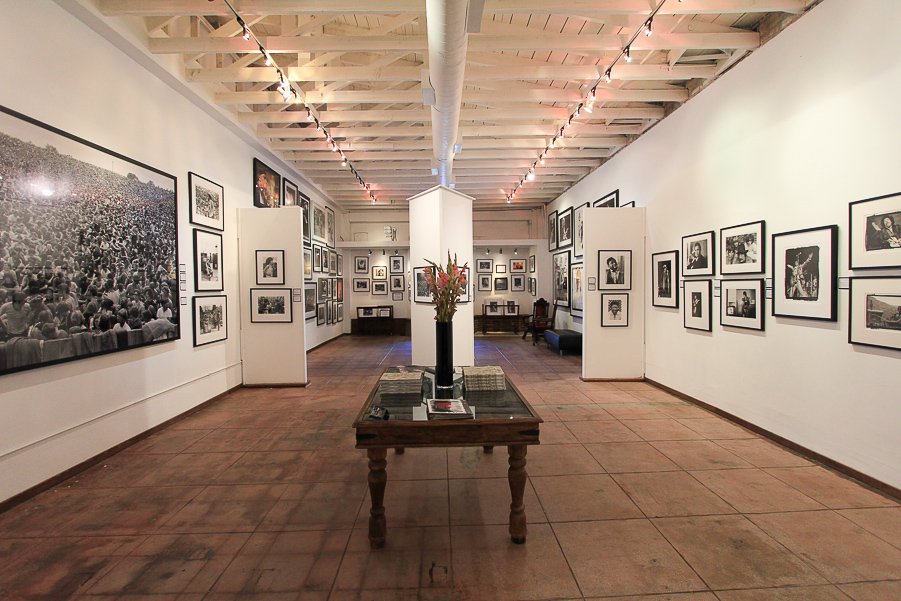 In addition to the Wolman exhibit, Sam also works with a roster of some sixty artists who are represented at the gallery. He allowed me to take pictures but, in order to protect his artists, he asked that I didn't take any close up shots that could be illegally reproduced.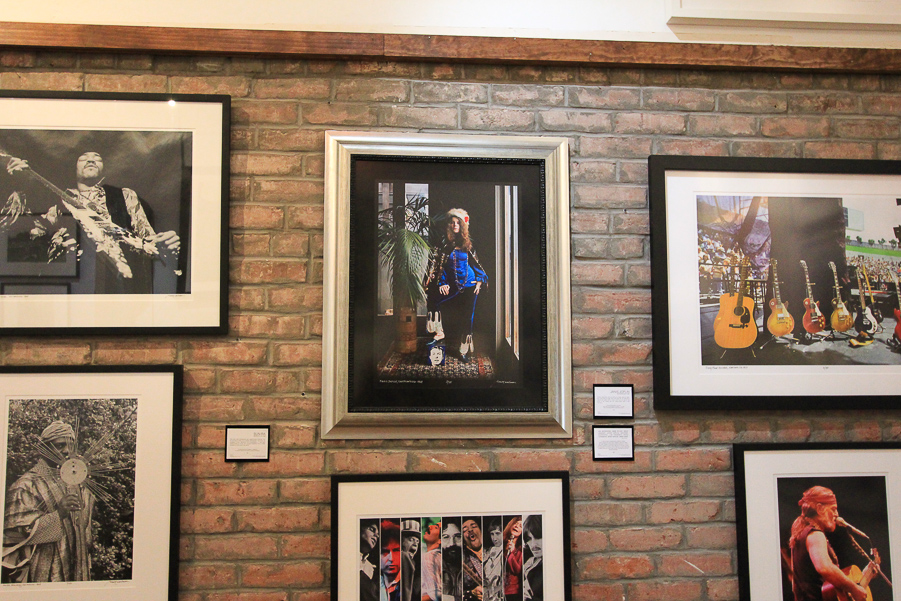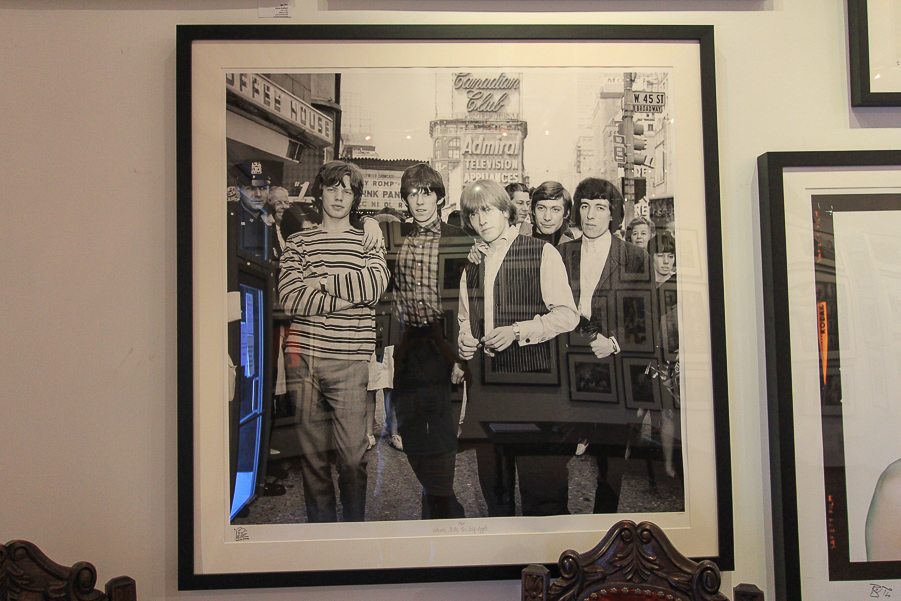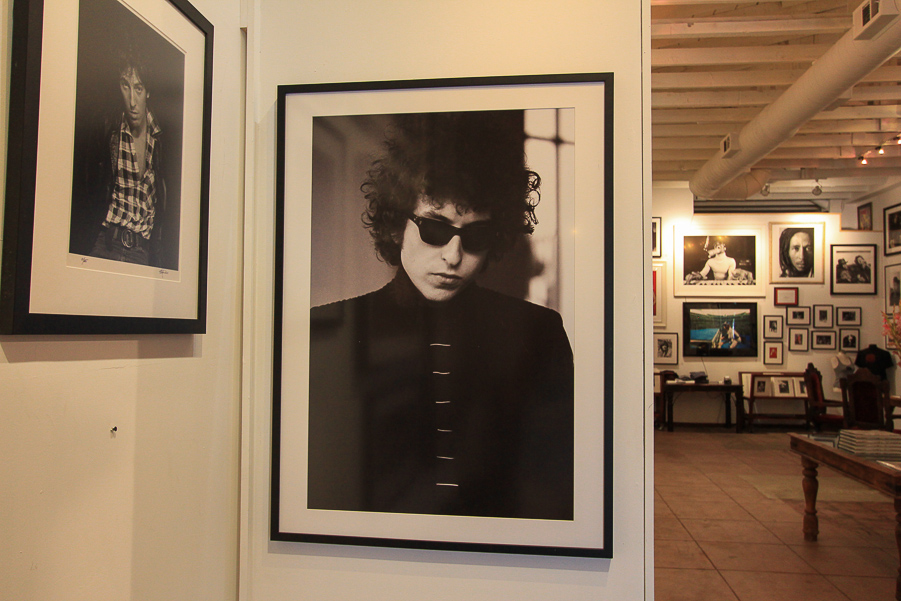 This is a fantastic gallery and we had a great time here. The Wolman exhibit brought back a lot of memories for me, but as much as I looked, I couldn't find myself in any of his pictures. Well, there were a lot of other people at Woodstock besides me. For some additional pictures of Woodstock when Judy and I were there in 2004, click here.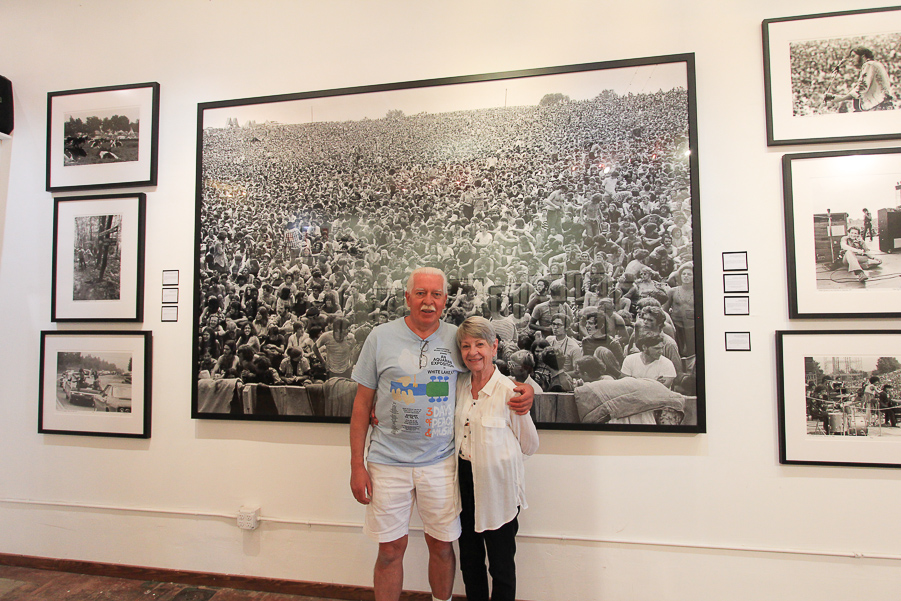 Before the gallery we had brunch at Mel's Drive-In located close by at Hollywood and Highland. Mel's is consistently good and Judy enjoyed her tuna salad sandwich with avocado and I had their "Avocado Toast," which is avocado on whole grain toast with two poached eggs and red pepper flakes. It was a great adventure all around.