On Tuesday July 26, 2011 we decided to take a drive along the Angeles Crest Highway (State Route 2) from La Cañada Flintridge to Wrightwood and the I-15. Route 2 reopened in June 2011 after repairs were made following the devastating Station Fire of 2009. The real purpose was to see the Mount Wilson Observatory, founded in 1904 by George Ellery Hale. The Observatory sits on the summit of Mount Wilson at an elevation of 5,715 feet and it (and all of its television, radio, microwave and cell towers) can be seen from most of Los Angeles.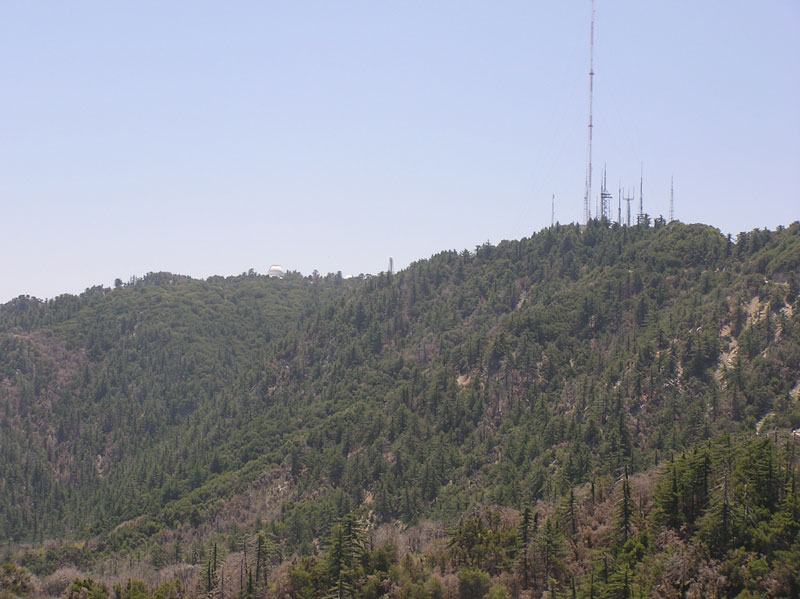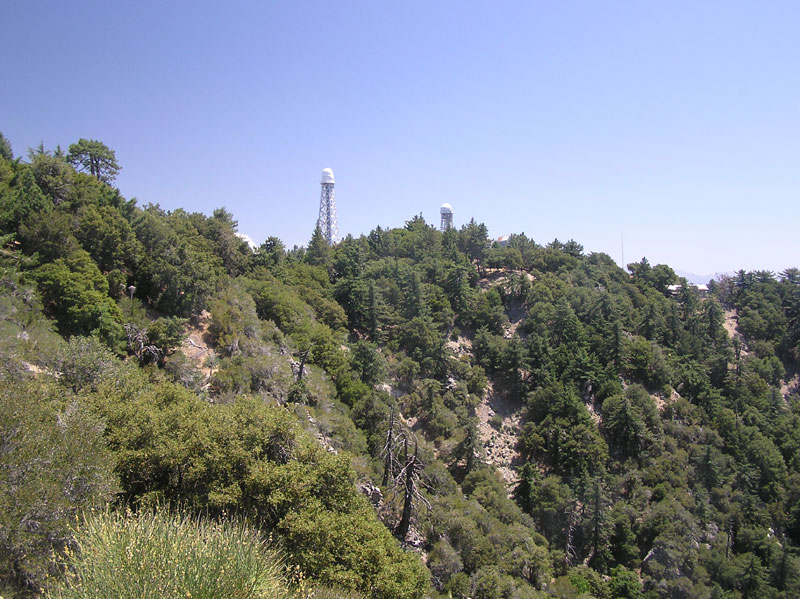 This is the dome of the 60 inch celestial telescope to the left and the 150 foot solar telescope to the right. The staff of the observatory has produced a series of panoramic pictures of the facilities here, which dramatically includes views not readily available to the public since this is a private research facility. To see these pictures, click here.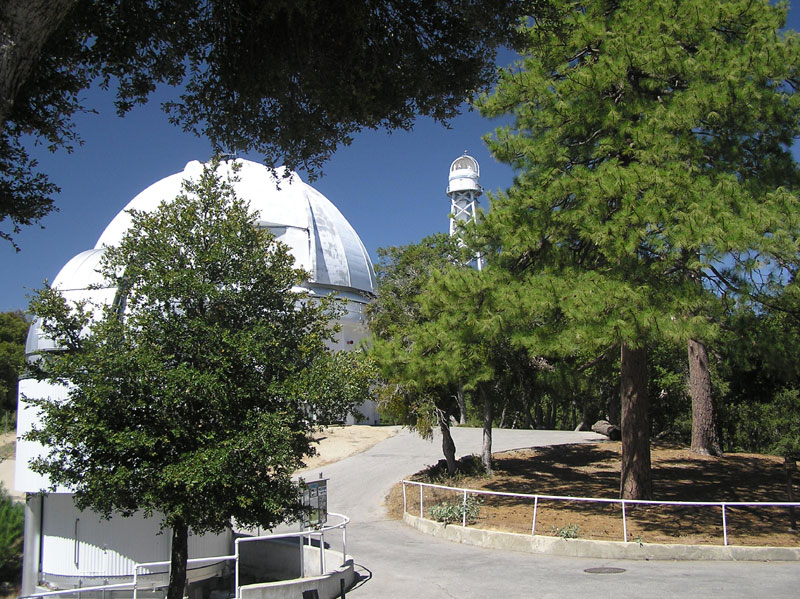 This is the view looking down on the Santa Anita race track in Arcadia.
This is the view of downtown Los Angeles from the Observatory.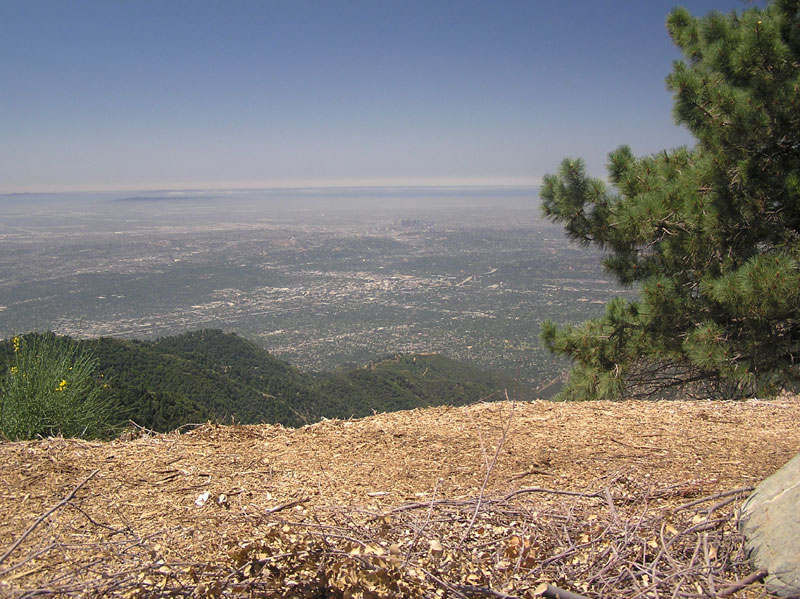 These are just some of the communications towers here on the summit.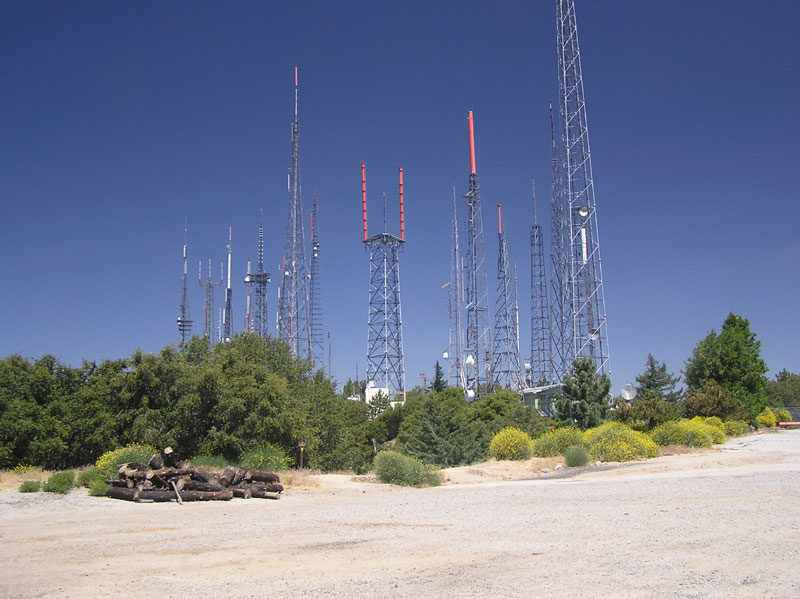 The drive along Route 2 is breathtaking. This is just one view showing the remnants of the Station Fire and the magnificent vistas along the way.