August 29, 2016 - We were back in Los Angeles today to see the Museum of Tolerance, which was established in 1993 as the educational arm of the Simon Wiesenthal Center. MOT is a human rights laboratory and educational center dedicated to the understanding of the Holocaust and, further, confronting the existing prejudice and discrimination present in our world today. There is a new exhibit at MOT that highlights the life and legacy of Anne Frank. The "Anne" exhibit highlights little known facts about her time in hiding and the events that led to her arrest. Due to time limitations, we only saw the "Anne" exhibit and not the permanent main exhibit.
It was astonishing how much her life has been documented and the number of artifacts found concerning her and her family. The self-guided tour is very regimented in that each station of the exhibit either has an audio or video recording augmenting the display. Halfway through we sat down to watch a 20 minute film enactment of her life viewed on a wrap around 180° screen.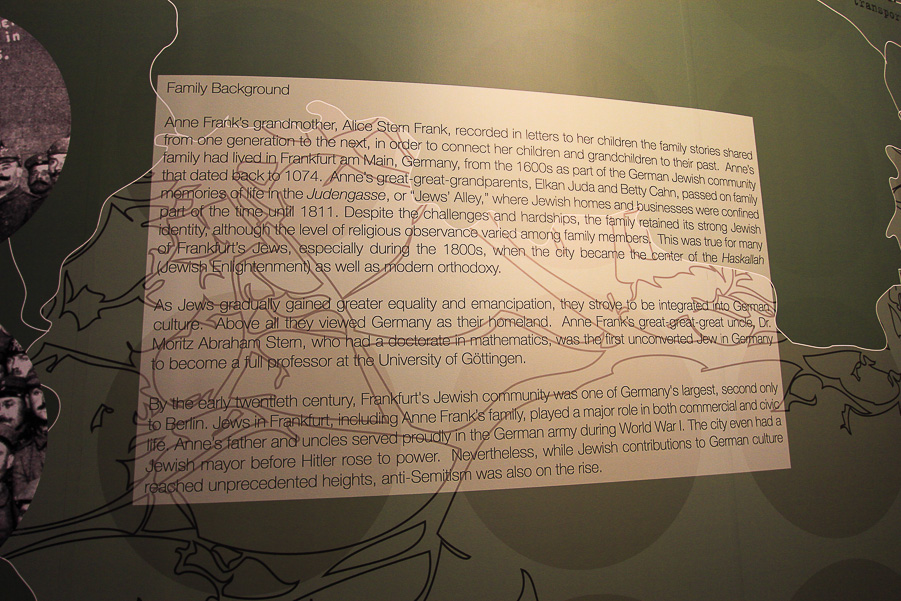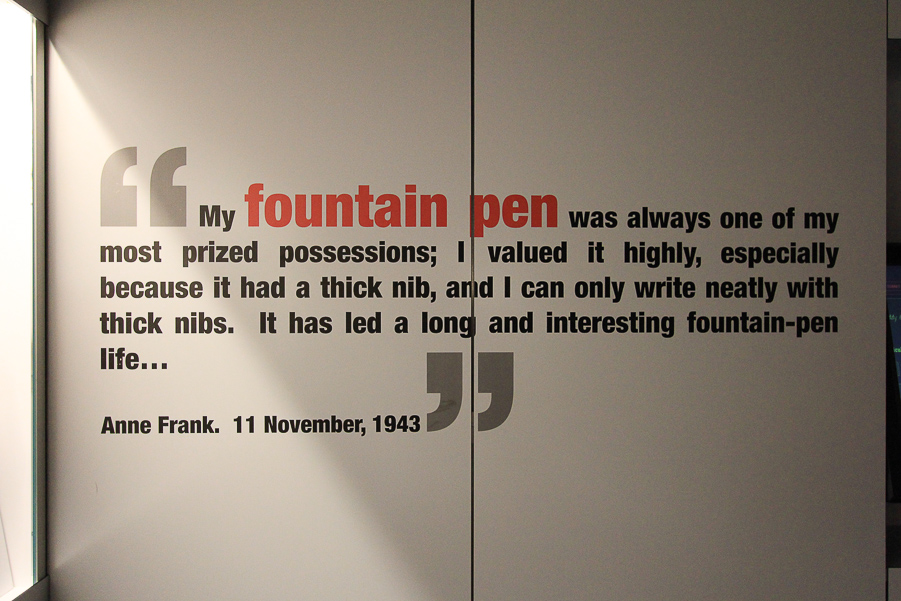 Anne's mother Edith is at top center, her father Otto at top right, her sister Margot at bottom right and Anne is at center bottom. The other two pictures are two of the other four persons sharing their hiding space (eight persons in all).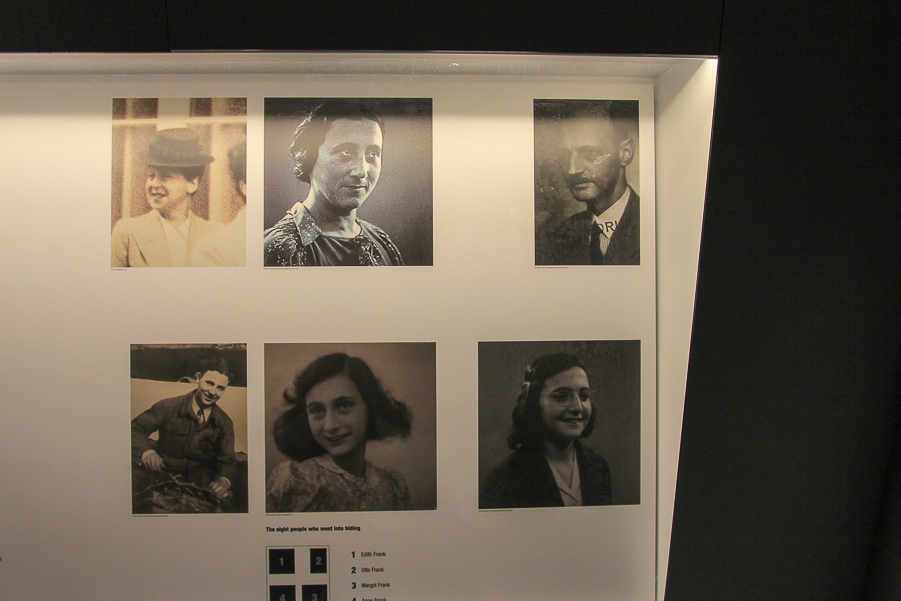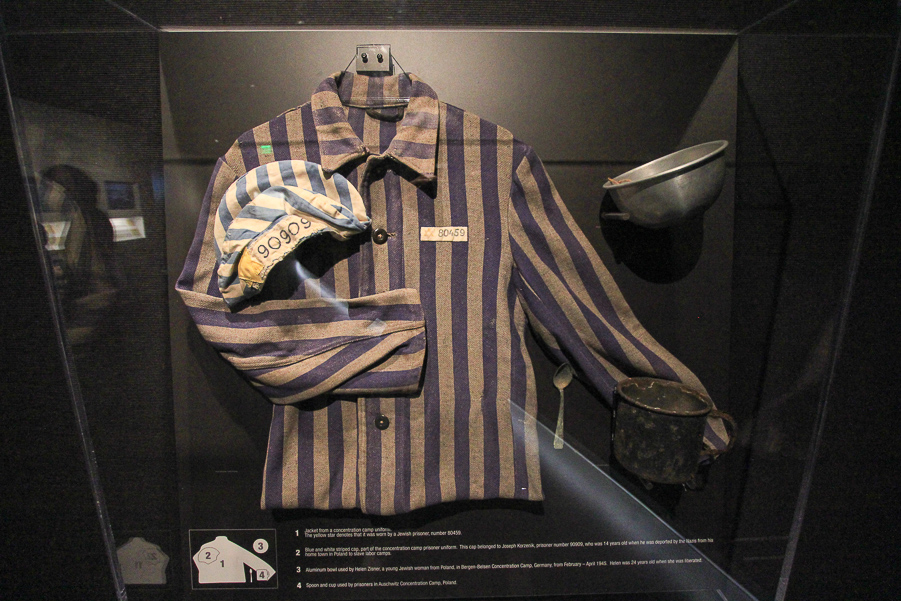 Their are multiple walls of stacked clothing in the exhibit each representing different stages in Anne's life. There are prison uniforms, dark mourning clothes and brightly colored children's' clothing. In all, about 15,000 children from Holland were exterminated by the Nazis.
In better days, before Holland was overrun, children would be taken to department stores to have their picture taken. This is a proof sheet of Anne's pictures taken on a happy and cheerful day, not knowing of what was to come.
The exhibit is powerful and especially well planned. There was a very moving video of Simon Wiesenthal explaining how it was important to him to find the person who arrested Anne Frank, her family and the four others that were hiding in the attic in Amsterdam. After researching the police records, he was able to track the police officer who had since moved to Vienna. When Wiesenthal spoke with him, the man acknowledged to Wiesenthal that yes, he was the one who had arrested Anne Frank. We'll go back another time to see the rest of the museum.
After the museum it was time for lunch and we had made reservations at the Caffe Roma in Beverly Hills since we know the manager there, our nephew Brandon Haas! It was great seeing Brandon and we loved our food. To start, we shared an order of calamari for an appetizer and Judy had a veal stuffed ravioli for her entree. Mine was a seafood linguini dish and everything was delicious.