January 21, 2016 - Today we were back in Palm Springs to visit the Moorten Botanical Garden and Cactarium. It is a one acre family-owned botanical garden specializing in cacti and other desert plants. The Moorten Gardens were established in 1938 by Patricia and Chester Moorten. Chester was nicknamed "Cactus Slim" for his tall lanky form and his work as a contortionist. Moorten was also one of the original Keystone Cops and he became a stand-in for Howard Hughes. Their son, Clark, was working the sales counter today.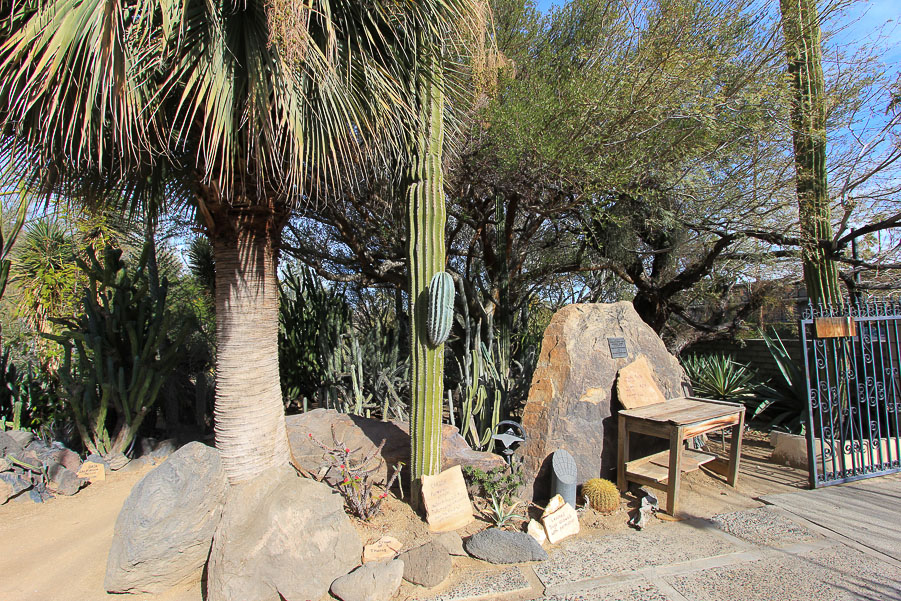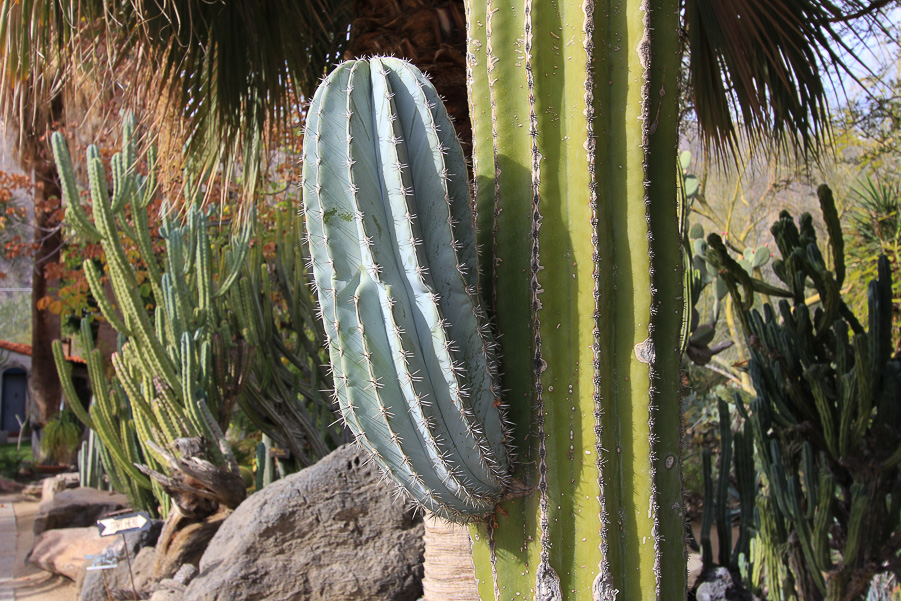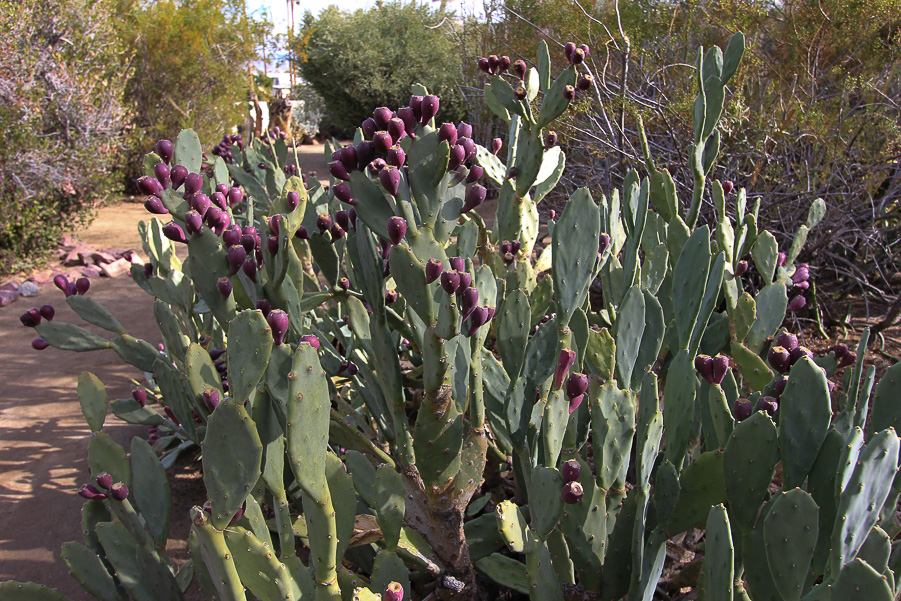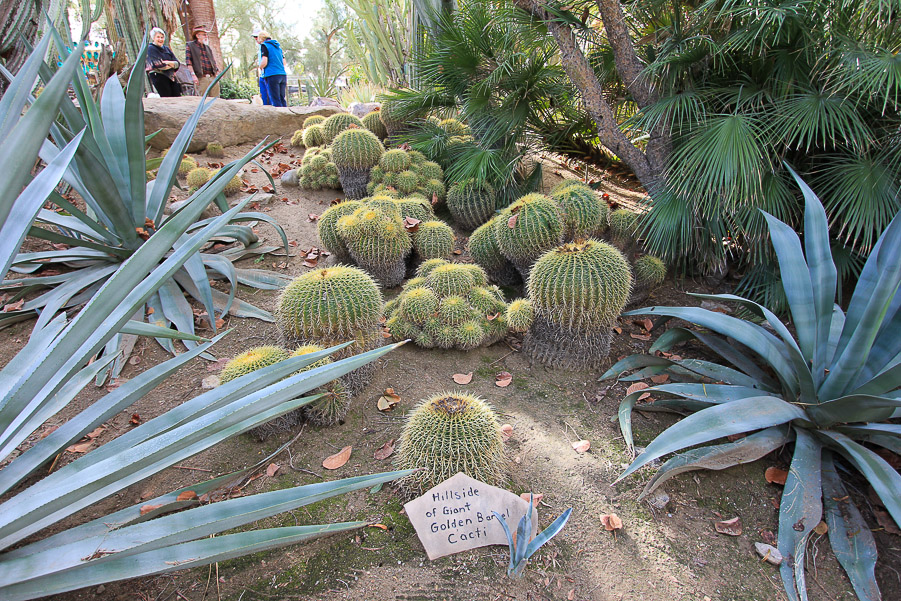 This is what the Moorten's call the "Cactarium," which is where many rare varieties of cacti are displayed.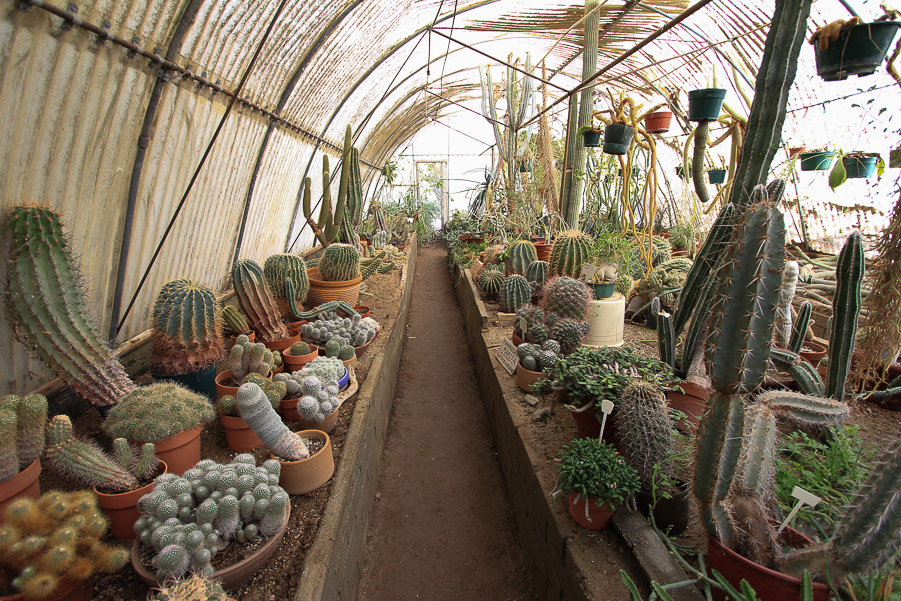 The Moorten's house is called "Cactus Castle," which sits in the middle of the Palm Grove Oasis.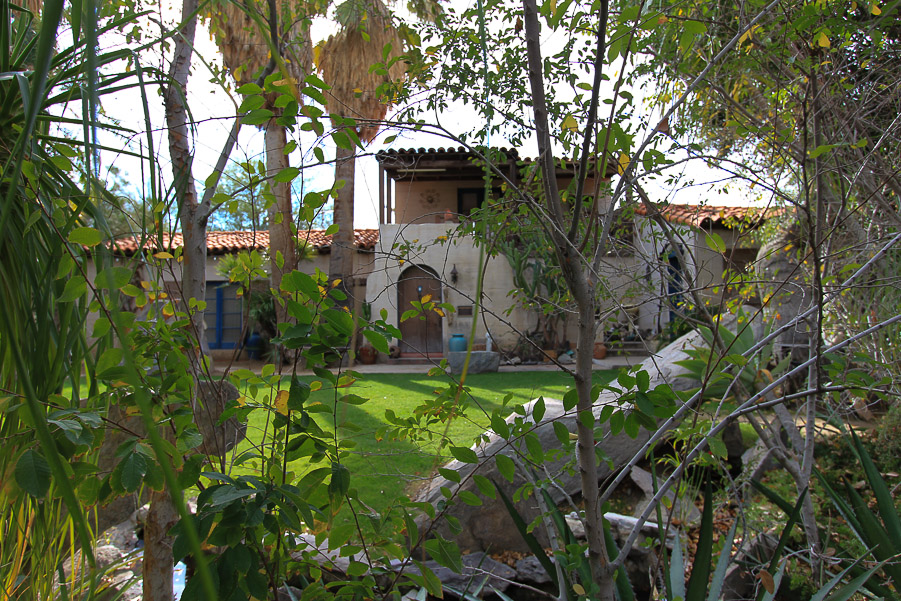 A few days ago I posted some pictures of our "Sticks-on-Fire" plant that is in our backyard. This tree is the same plant, except that it has been allowed to grow without any pruning.
It only takes about an hour to tour the gardens and it is well worth the time.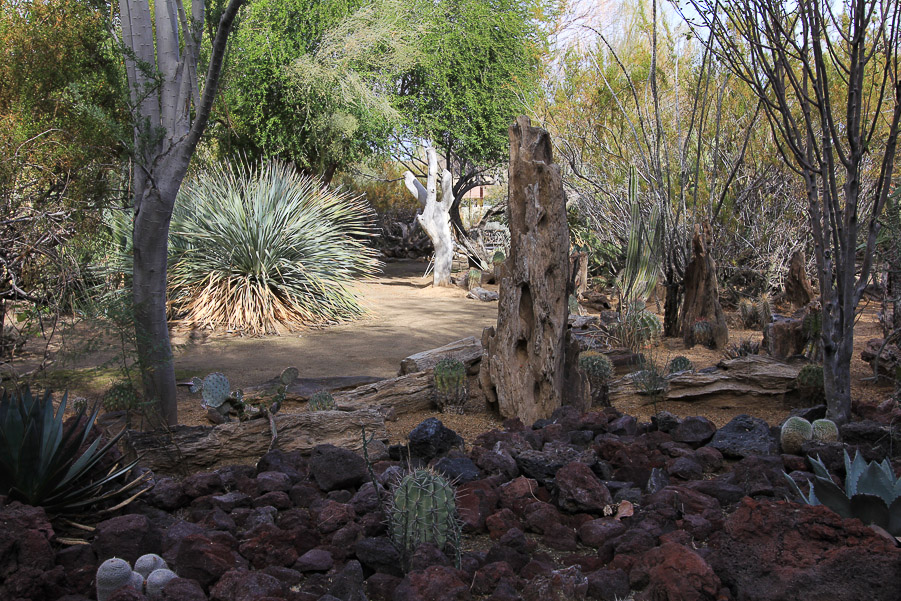 Before the gardens we stopped at a favorite restaurant of ours in Palm Springs, Elmer's. We had breakfast there today, but the real attraction is the atmosphere, kind of 1950's Las Vegas. It's a great place.