October 9, 2019 - Wednesday - Today we were in Long Beach, CA to visit the Museum of Latin American Art. The museum was founded by Dr. Robert Gumbiner in 1996 and is the only museum in the United States dedicated to modern and contemporary Latin American and Latino art. We came to see one of the current exhibits celebrating the Day of the Dead, but, there are always some surprises in store whenever we come here.
Seeing a piece of sculpture of F.D.R. in a wheelchair was a surprise.
The biggest surprise was seeing an exhibit of works by Tomás Ochoa, an Ecuadorian artist. Antología Memento (Memento Anthology) presents sixteen large panels that depict Colombia's landscape, architecture, and peoples. His technique is to project photographic images onto canvas and then hand trace the image using gunpowder. All of the works were arresting, and massive.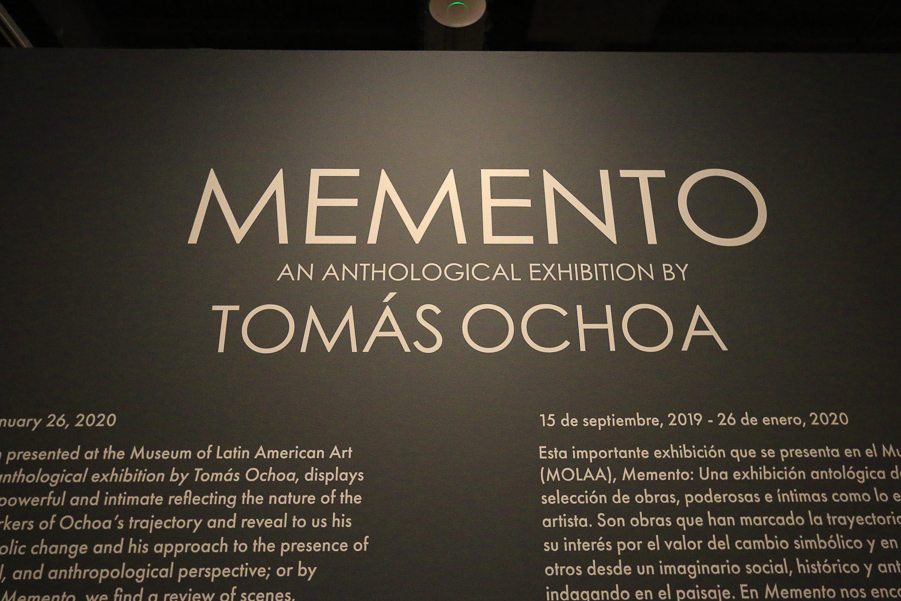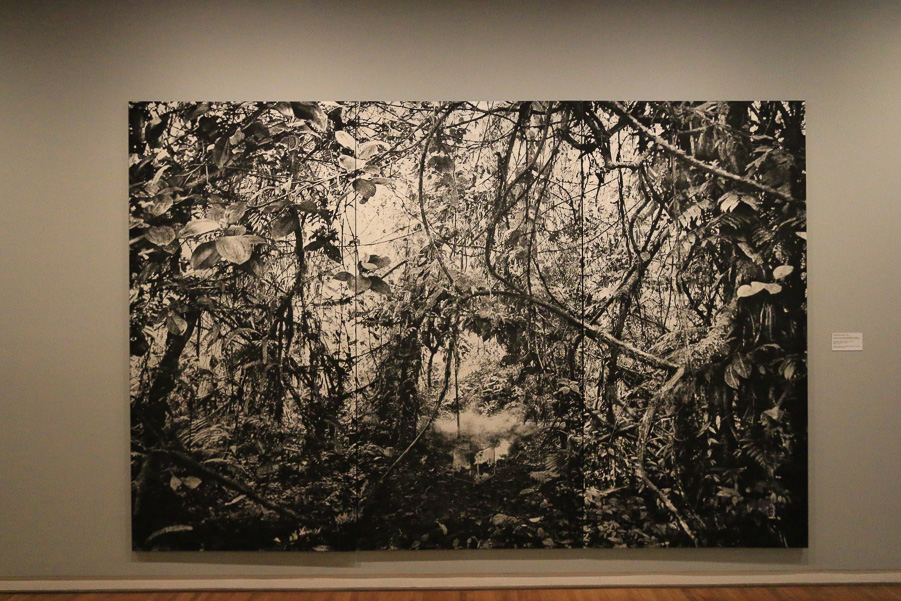 The Day of the Dead (Spanish: Día de Muertos) is a Mexican holiday celebrated throughout Mexico, in particular the central and southern regions, and by people of Mexican heritage elsewhere. The Día de Muertos Exhibition is a juried display of art and altars open to artists residing in Southern California.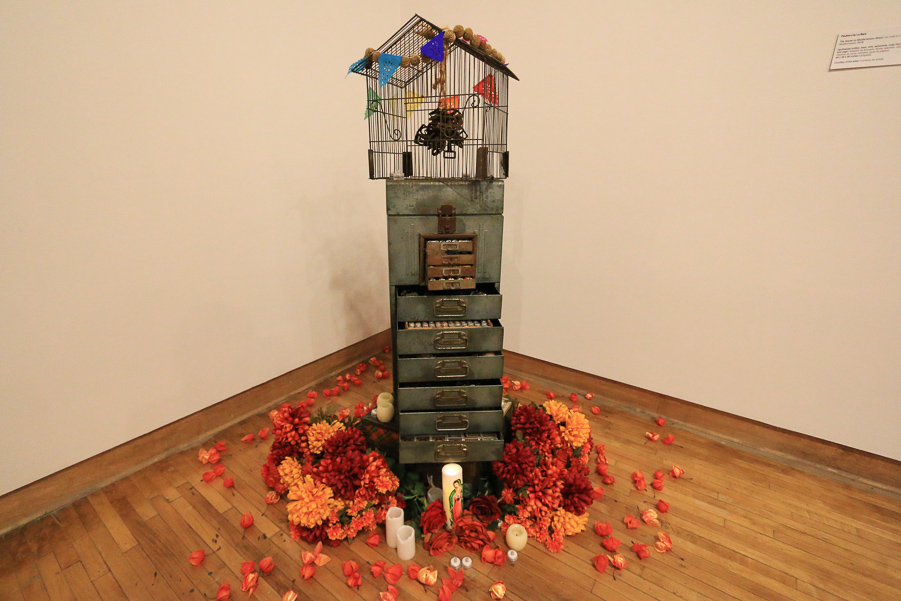 Nunca moriremos translates to "we will never die."
Before the museum, we decided to try a new place for lunch, Pandor Artisan Bakery & Café. It is very French, offering bread, pastries, sandwiches, breakfast items and gelato! It is like sitting in a small French cafe.
I had their "Croque Monsieur," which is Jambon ham, cheese, and Béchamel sauce on a thick slice of Provencal loaf.
Judy had their "Beignet Benedict," which is two poached eggs on top of Black Forest ham, with Hollandaise sauce on a beignet. Her potato side was made with sliced potatoes, butter and cheese and it was delicious!