November 18, 2015 - Today we drove south to Orange County to visit Arden: the Helena Modjeska Historic House and Gardens. Helena Modjeska (October 12, 1840 – April 8, 1909) was a renowned Polish actress who specialized in Shakespearean and tragic roles. Tucked away amidst a live oak grove on the banks of the Santiago Creek in Modjeska Canyon, Modjeska named the house and grounds for its resemblance to the Forest of Arden in the Shakespearean play, As You Like It. Arden was designed by Stanford White.
Out of over 85,000 places that have been listed on the country's National Register of Historic Places only about 2,500 are recognized as National Historic Landmarks. Arden is a National Historic Landmark.
There are many outbuildings in addition to the main house.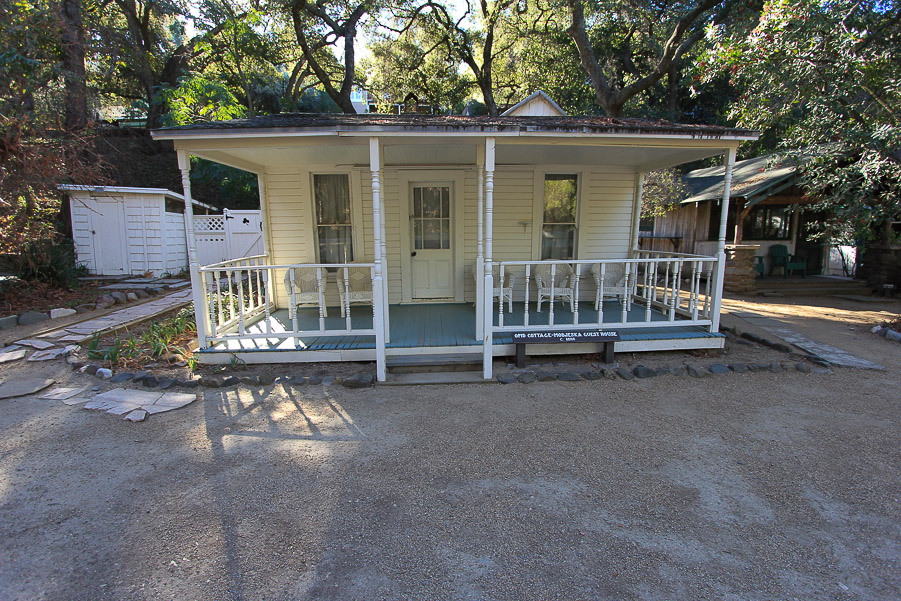 This structure, which was used as a garden house, is actually a replica of a traditional Polish milk house.
The interior is beautiful with stained redwood in the living room and in Helena's bedroom. The vaulted ceilings are unique and are used throughout the house.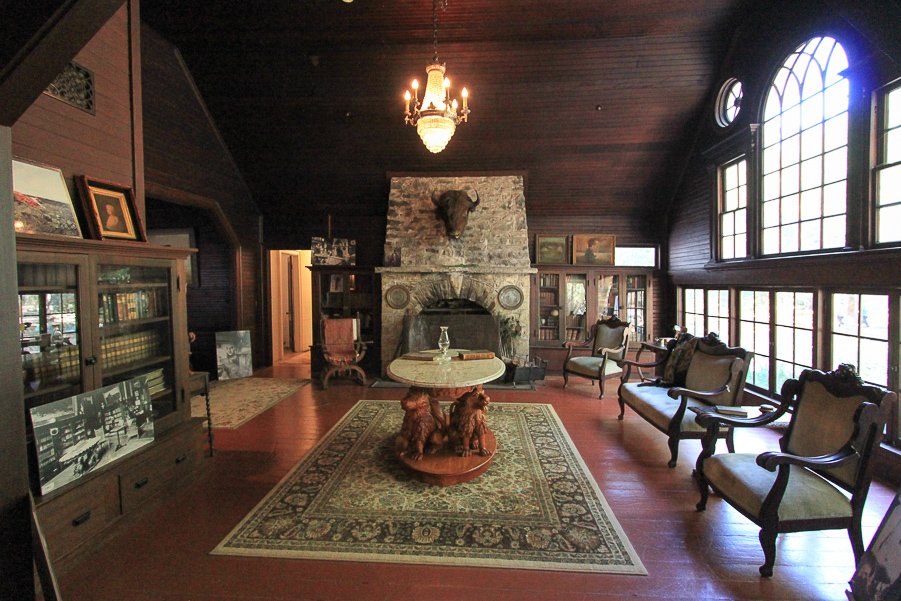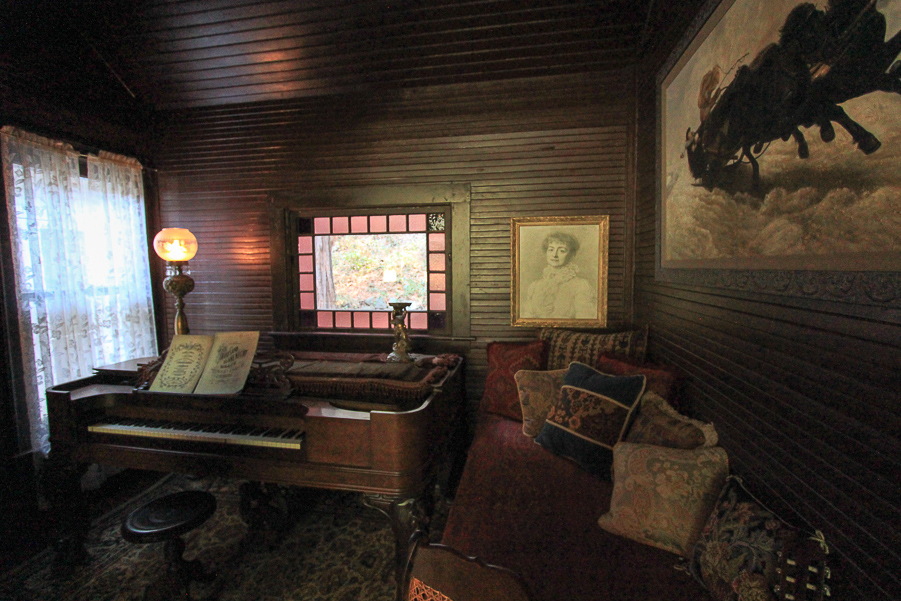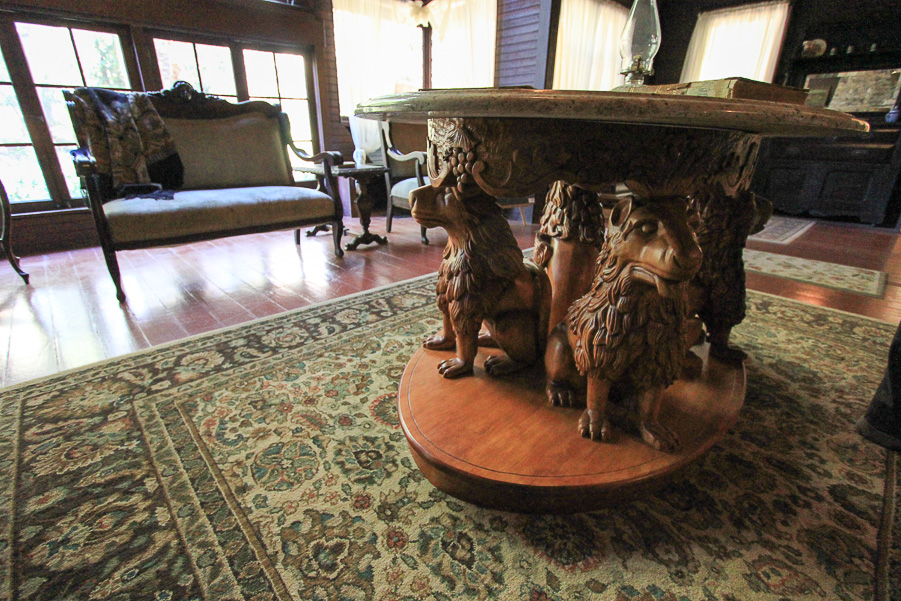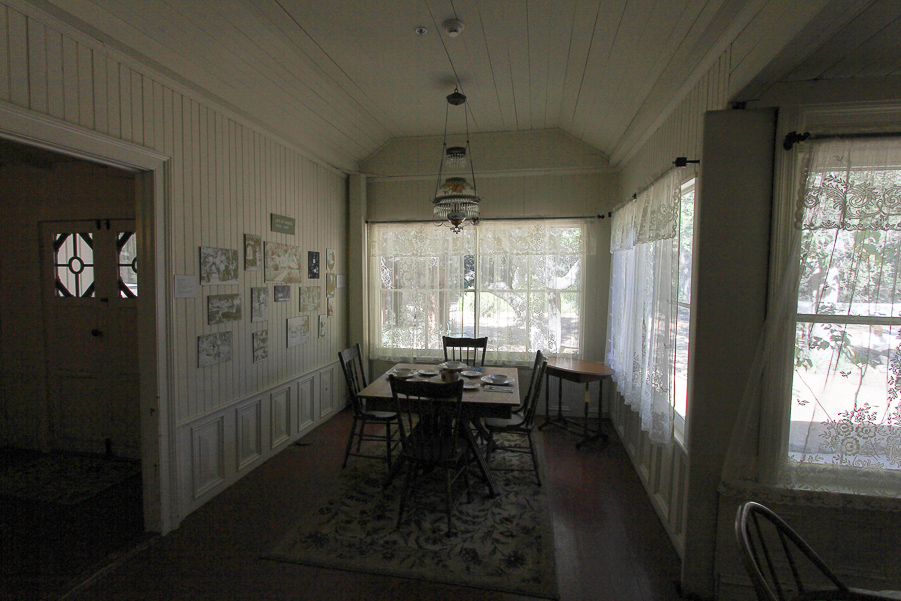 Helena loved the ruby window in the bathroom that imparted a rosy glow within the room. It should be noted that this was at a time when indoor plumbing was regarded as luxurious.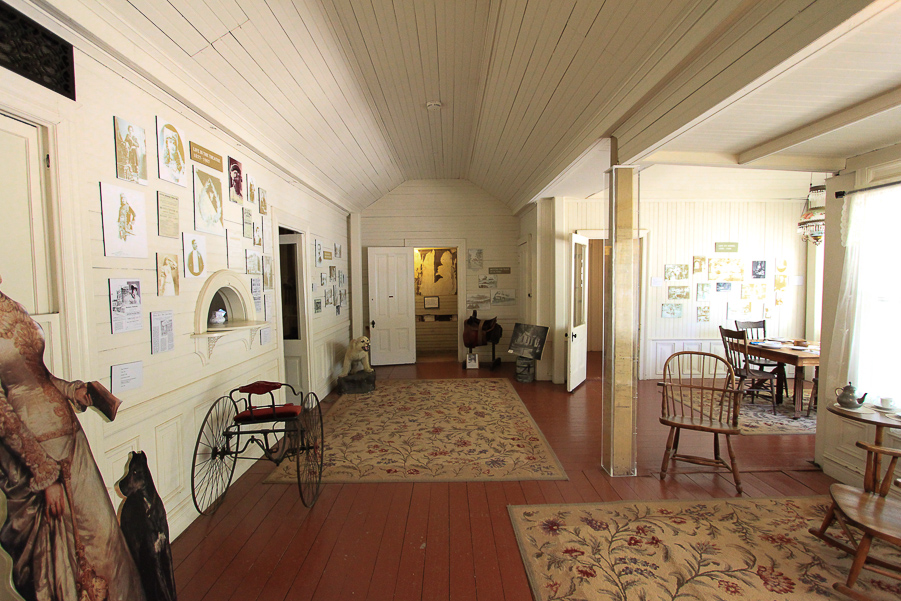 This is probably the line in As You Like It that prompted her to christen the estate "Arden."
After the two-hour tour we were famished, so we stopped at an In-N-Out Burger for lunch. Nothing like some good burgers after a great adventure!