January 29, 2020 - Wednesday - Today we were in Los Angeles to visit the Museum of Contemporary Art (MOCA) on Grand Avenue next to the Walt Disney Concert Hall. The MOCA downtown Los Angeles location is home to almost 5,000 artworks created since 1940, including masterpieces by classic contemporary artists, and inspiring new works by emerging and mid-career artists from Southern California and around the world. The MOCA is the only museum in Los Angeles devoted exclusively to contemporary art. It's located among the high rises on Bunker Hill.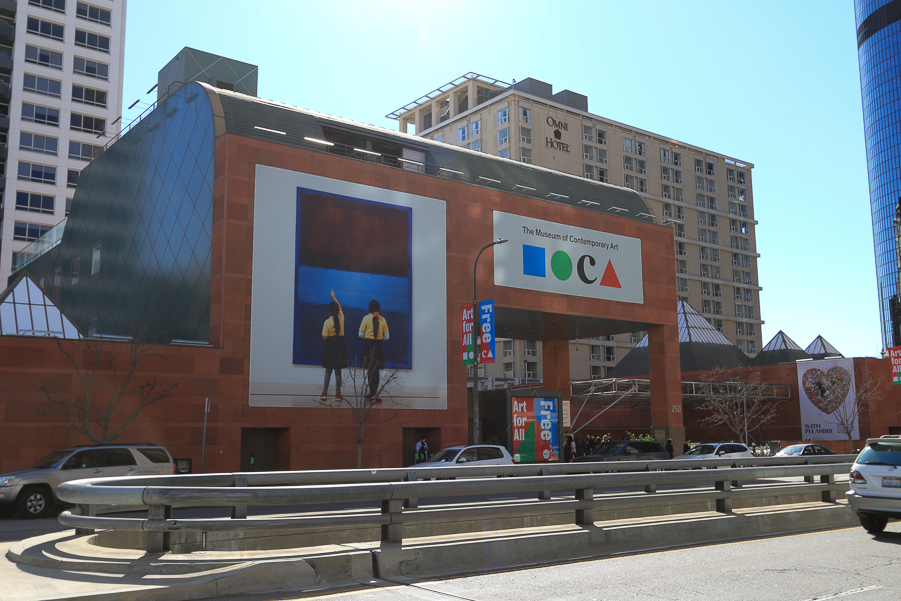 This work was made from Forst Formost pork sausage labels.
The colors for this installation are provided by neon lights.
MOCA has an extensive collection of Rothko paintings.
With modern art you either love it or you hate it, and today we experienced a little of both.
Before the museum we decided to return to the Maddalena Restaurant in the nearby San Antonio Winery. It's a fun place and the food is great. Today we both chose their lobster ravioli.