December 7, 2019 - Saturday - Today we drove down into the Coachella Valley to see a new museum that opened in Cathedral City called the Museum of Ancient Wonders. This museum offers exhibitions of replicated and genuine artifacts from the world of ancient civilizations and scientifically produced laboratory-cast fossils. We were fortunate to have met Executive Director Alberto Acosta while visiting today. The artifacts on display are just a portion of his personal collection.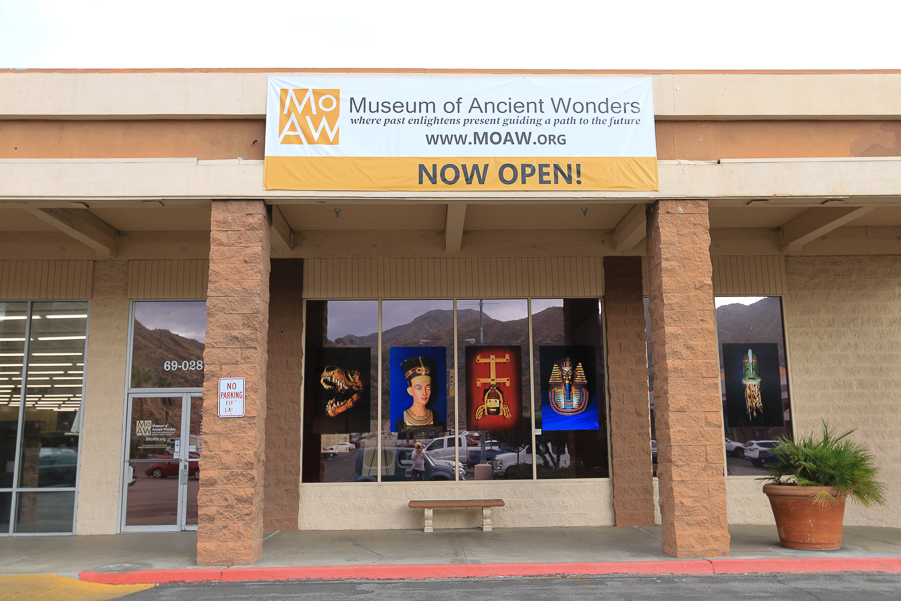 There are three sections to the museum, the first being a wonderful display of cast dinosaur fossils.
The second area displays artistic recreations of African masks, dating back 3,500 years.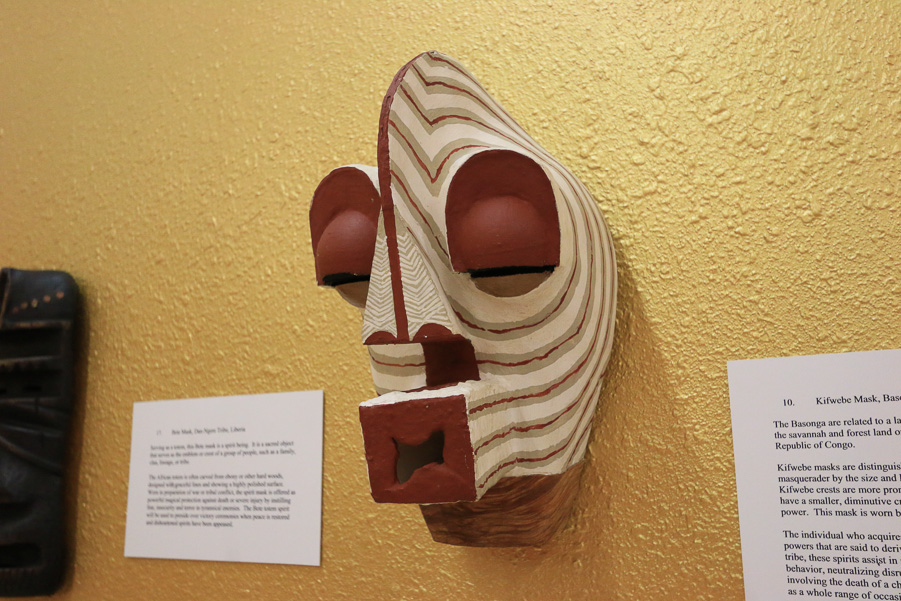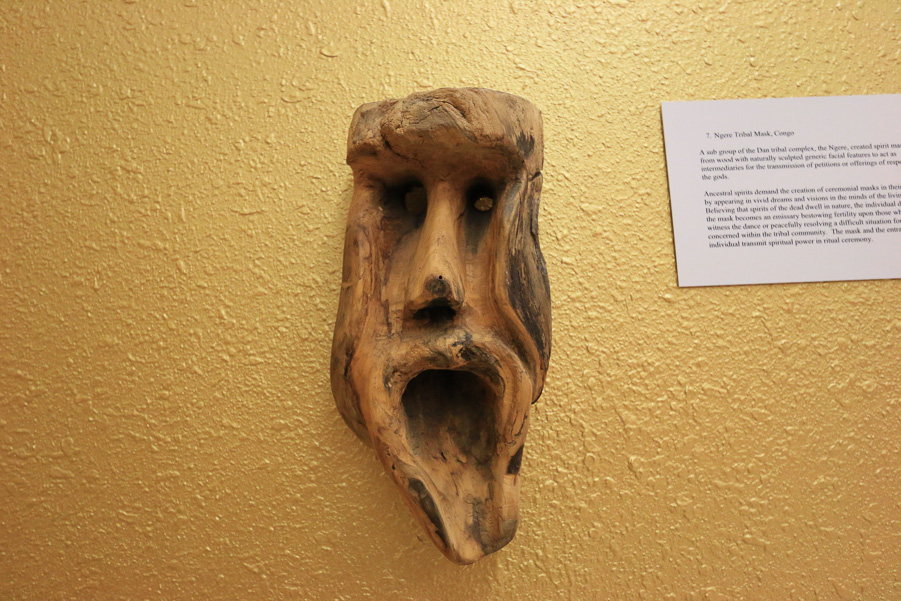 The third and largest section of the museum contains more than 120 replicas of Tutankhamen artifacts, and it's wonderful.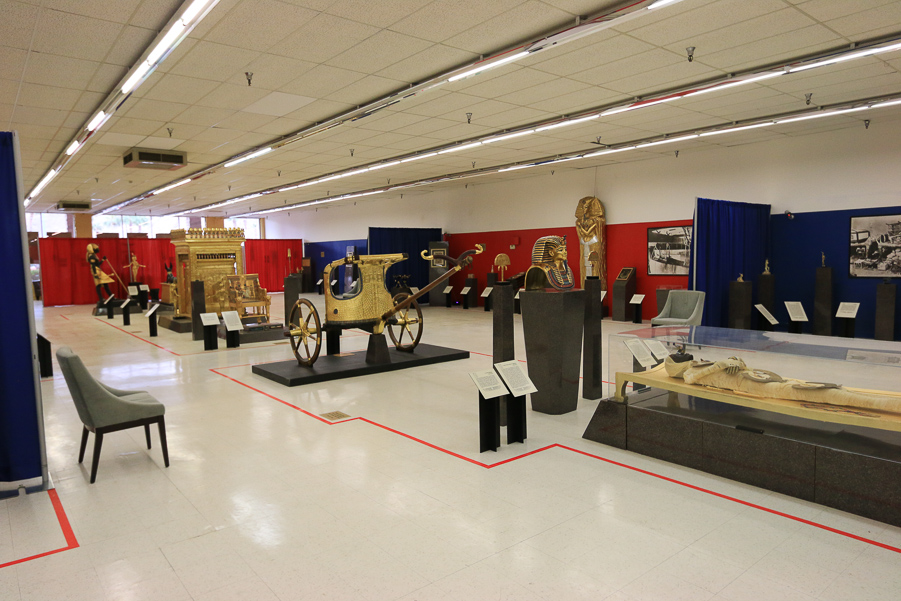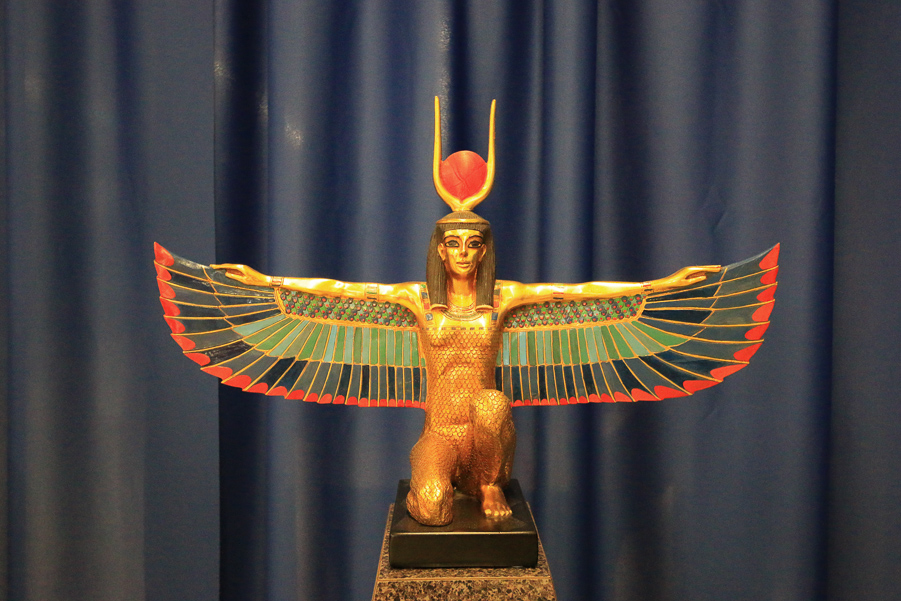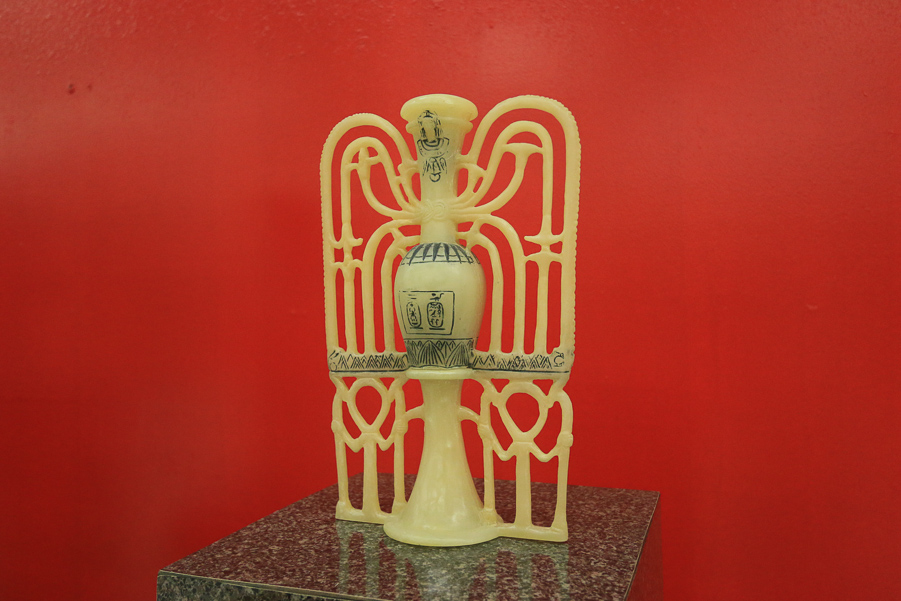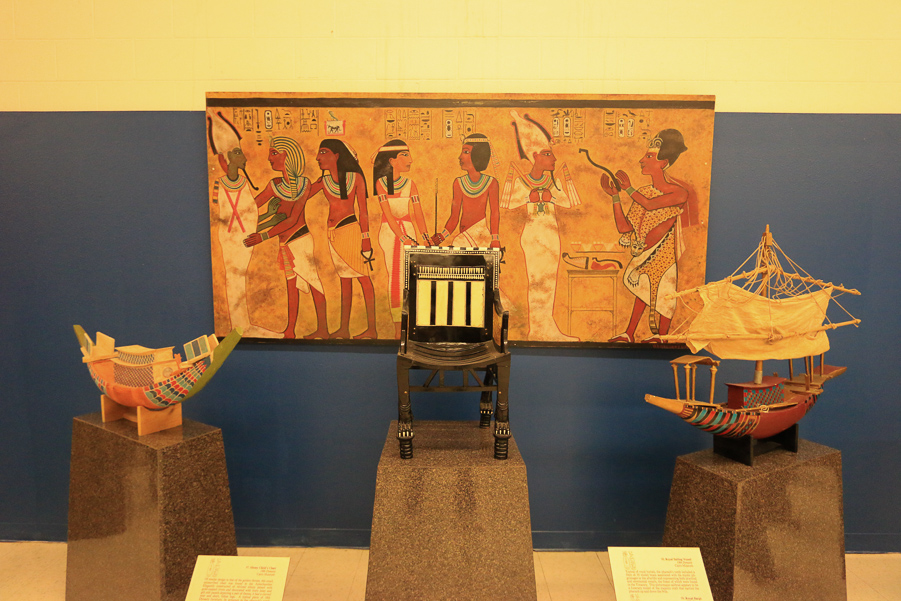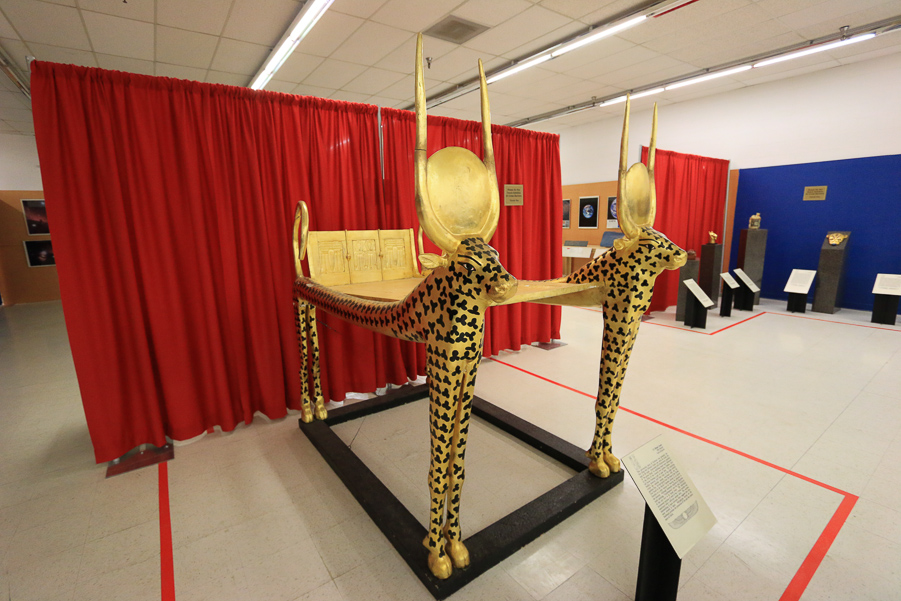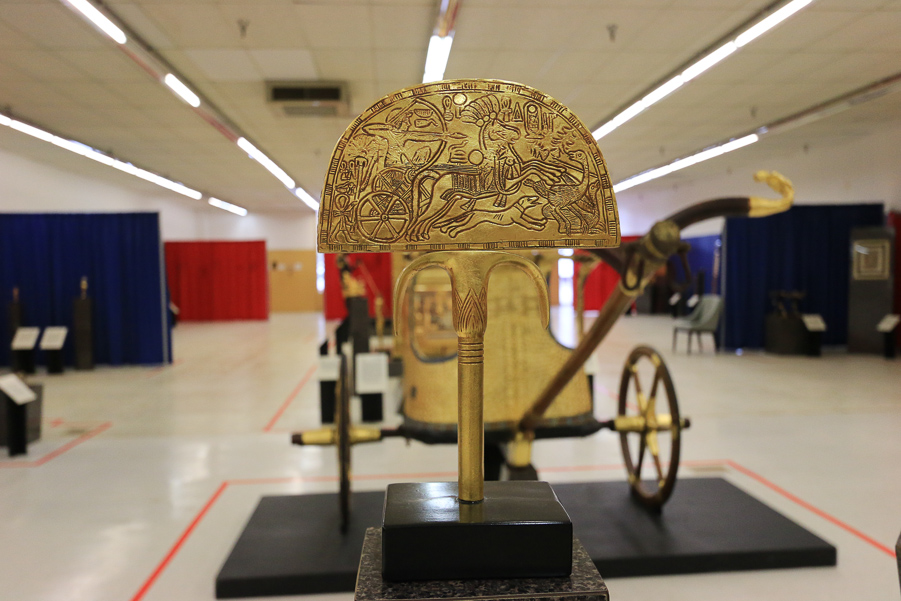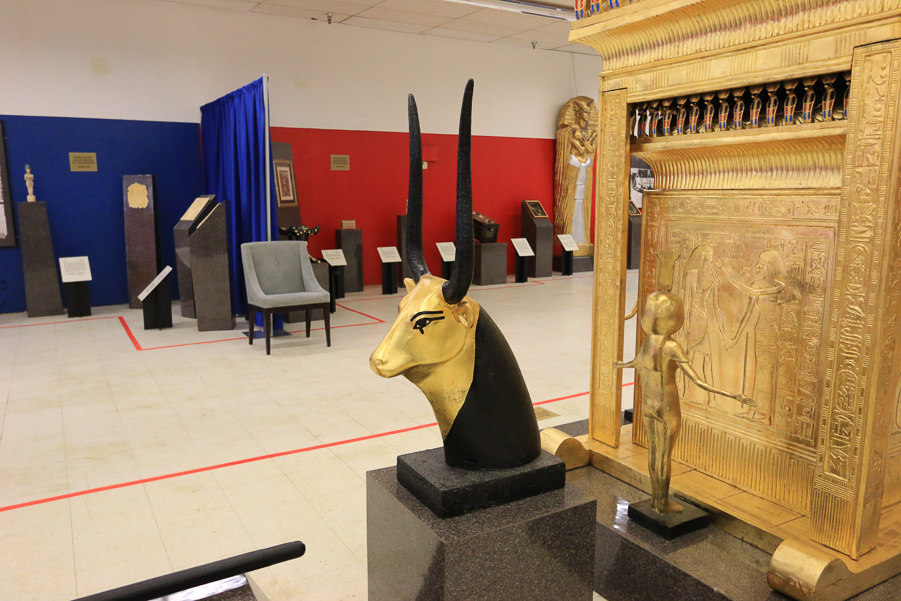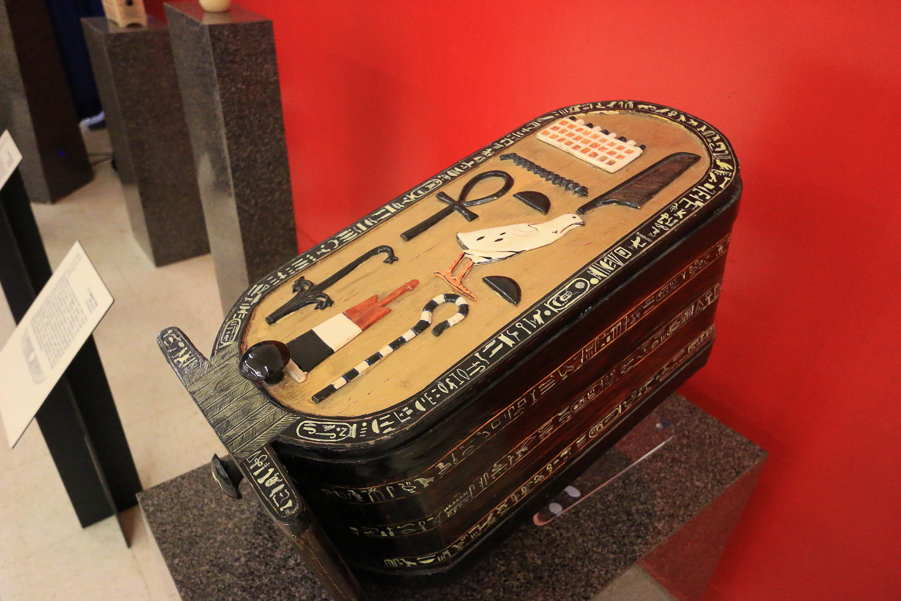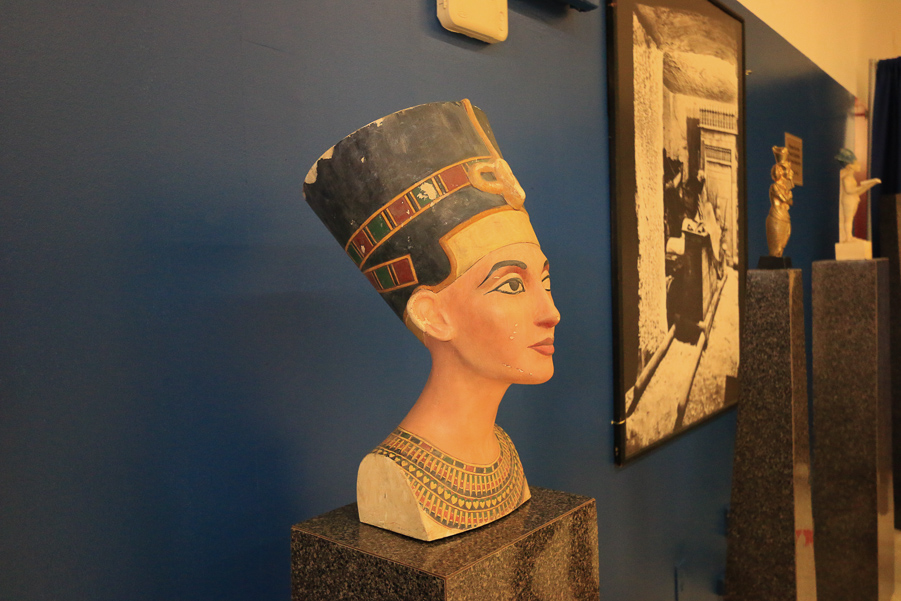 This location isn't meant to be a permanent home for Acosta's extensive collection and he's currently looking around Coachella Valley for the right spot. We hope that he finds it soon so we can see more of his treasures!
Since there are many restaurants in this area, it was difficult to choose one for brunch. So, we decided to return to Elmer's in Palm Springs because we knew that we'd be happy with the menu choices there.
With a huge menu, who could have guessed that we'd order the same thing? We both had their "Classic German Pancake" with lemon wedges, whipped butter and powdered sugar.
The pancakes and the sides of sausage patty were delicious!