September 24, 2015 - Today's adventure brought us to San Diego to see the Mission Basilica San Diego de Alcalá. The Mission was the first Franciscan mission in the Las Californias Province of the Viceroyalty of New Spain. It was founded on July 16, 1769 by Spanish friar, now Saint Junípero Serra in an area long inhabited by the Kumeyaay tribe of Native Americans. This was the tenth Mission we have seen and they're all beautiful.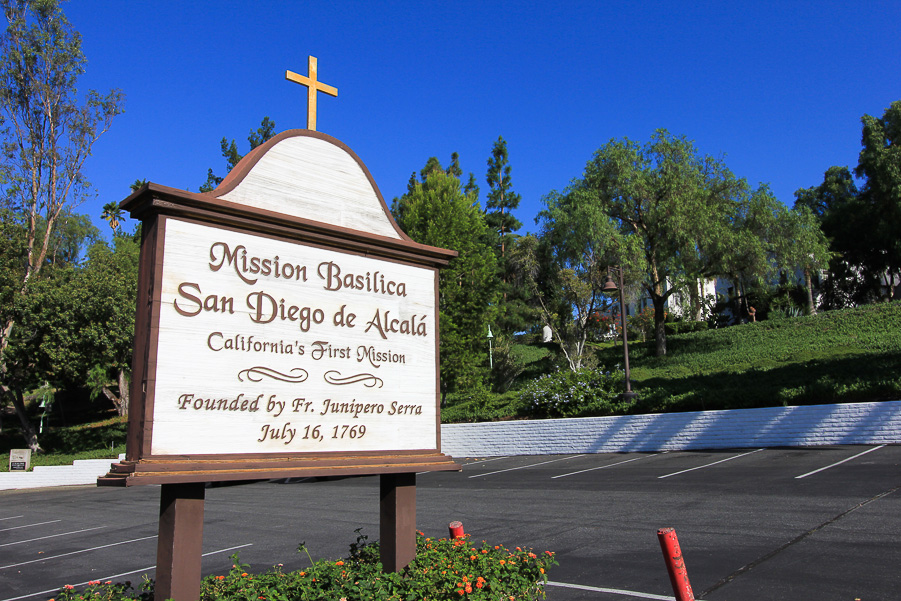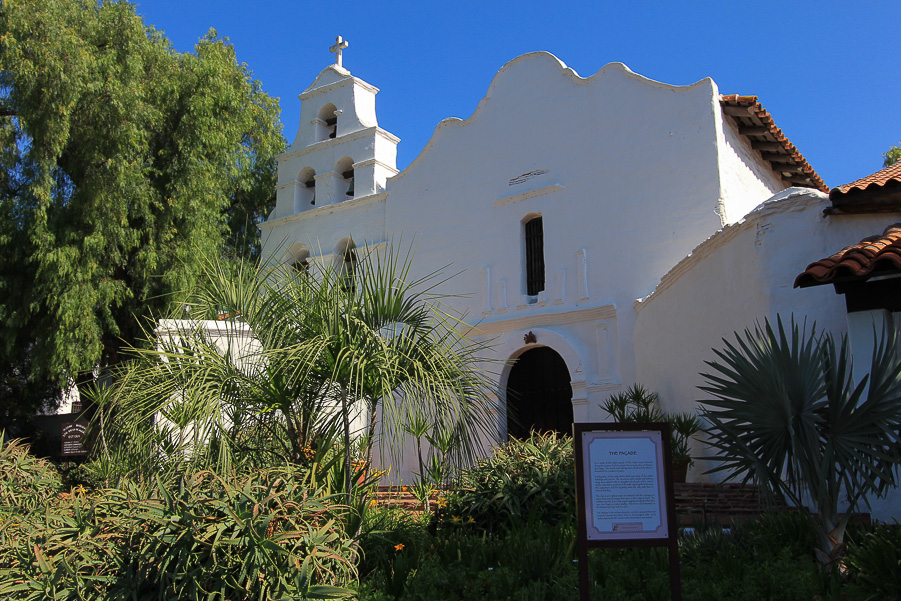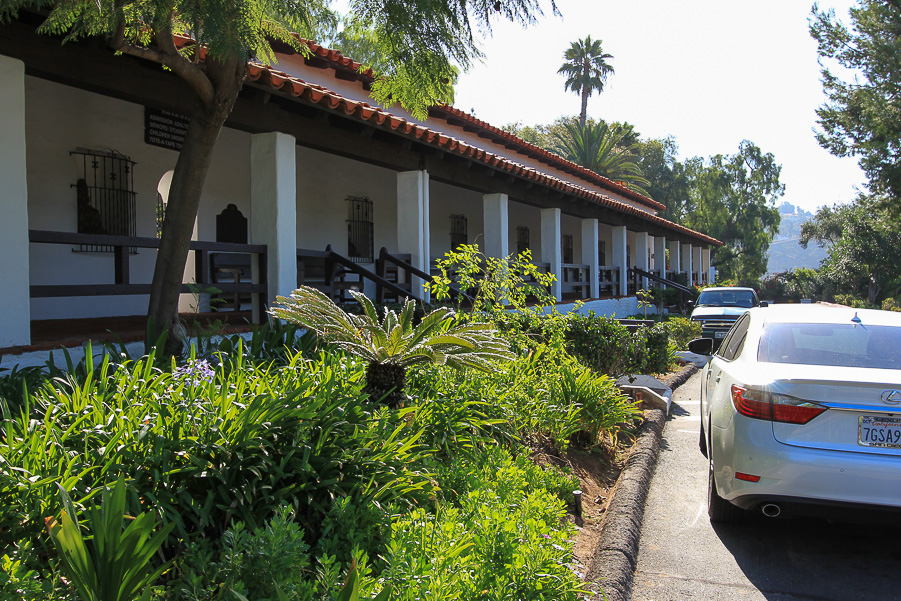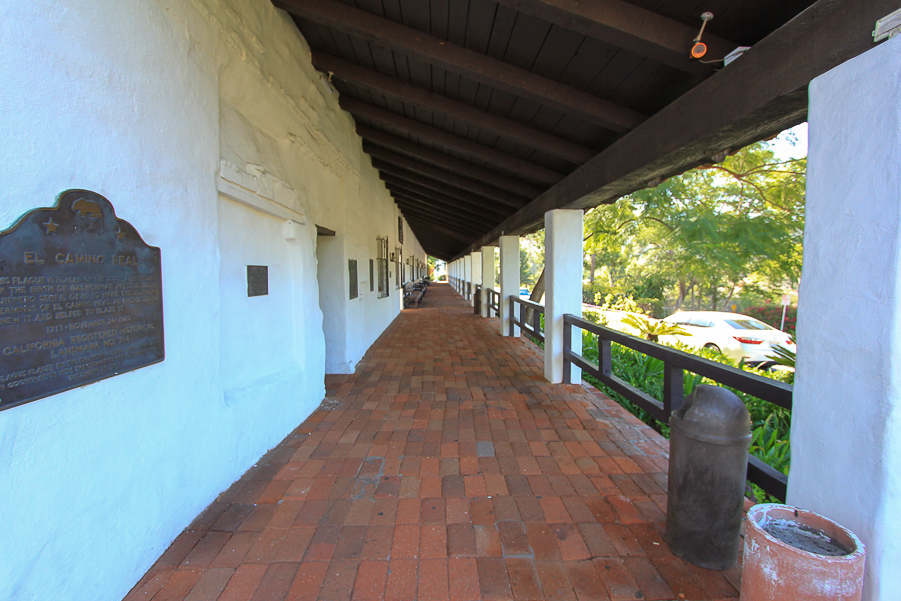 We were surprised to find hardly anyone else here today, even though Father Serra was just canonized yesterday. However there were announcements posted for the church's celebration of the event this coming Sunday.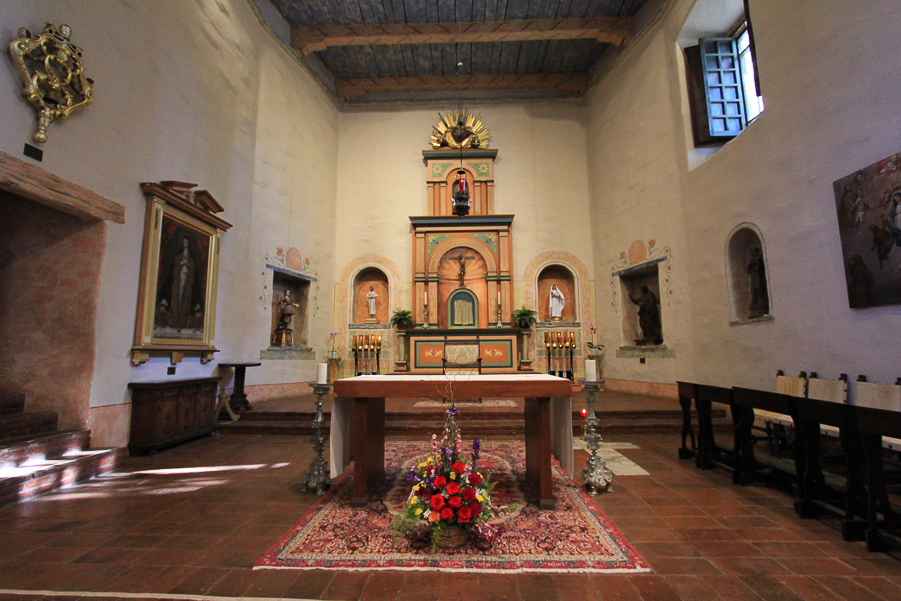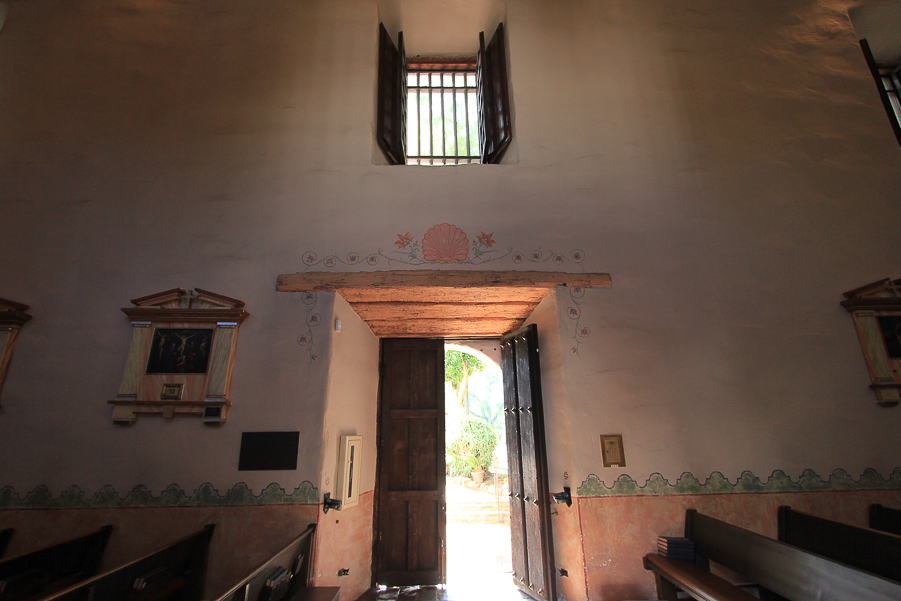 The garden area adjoining the church is stunning and serene.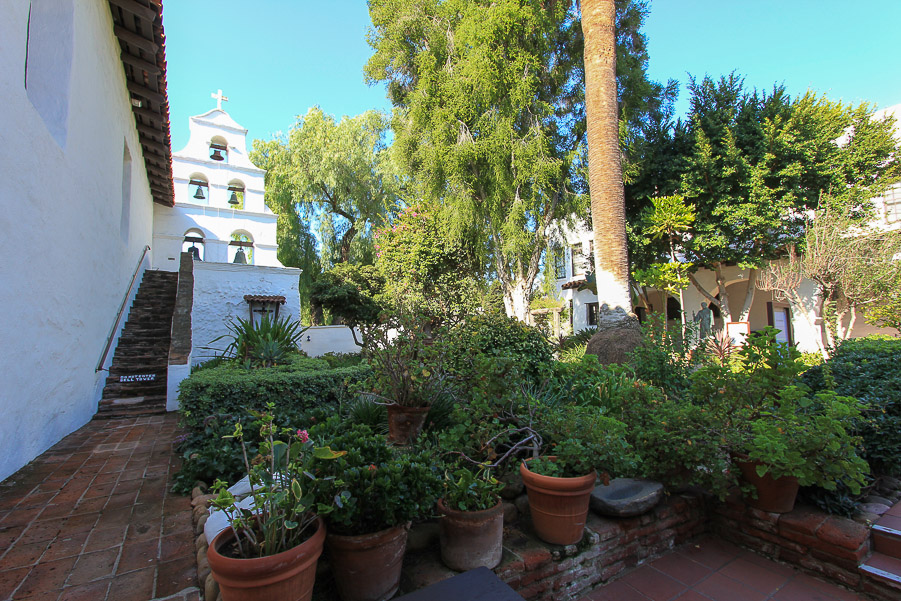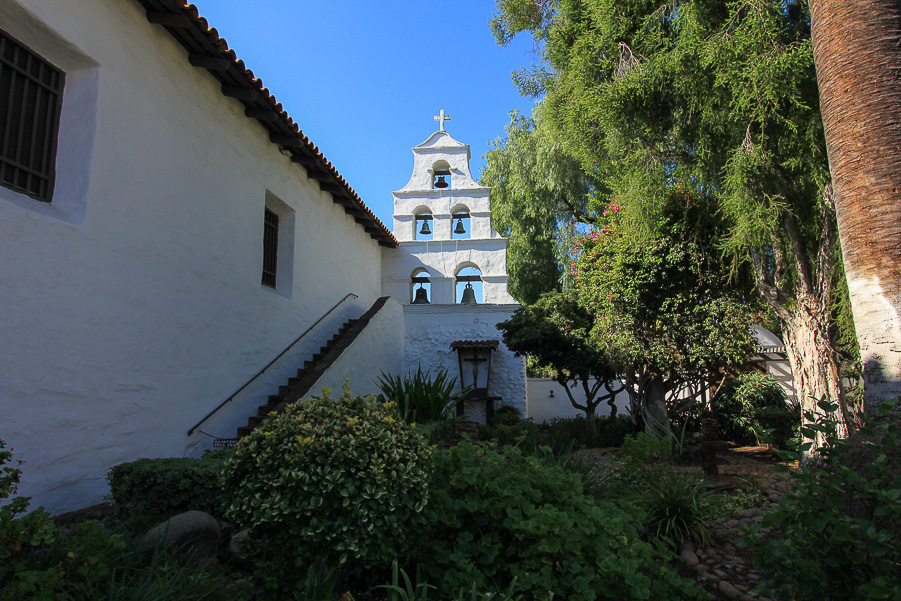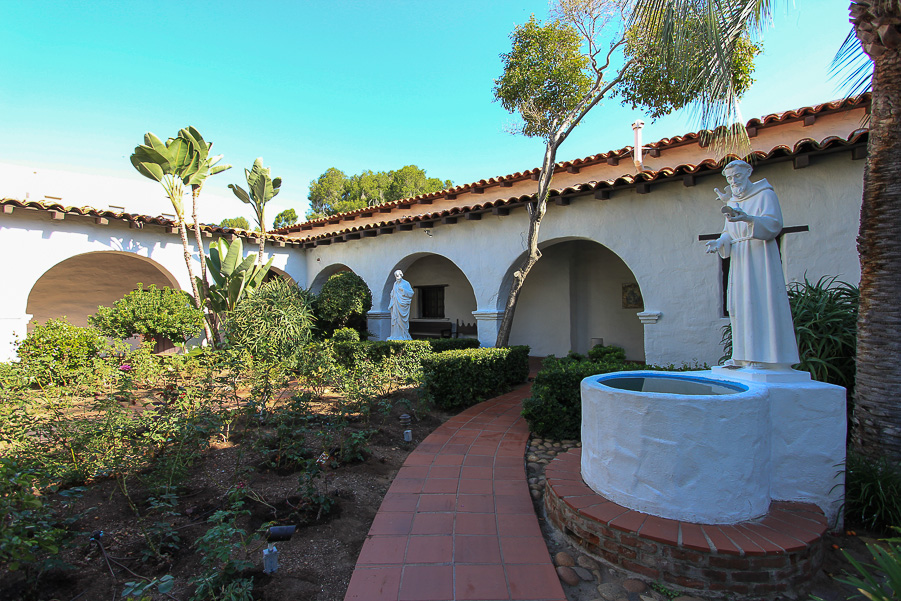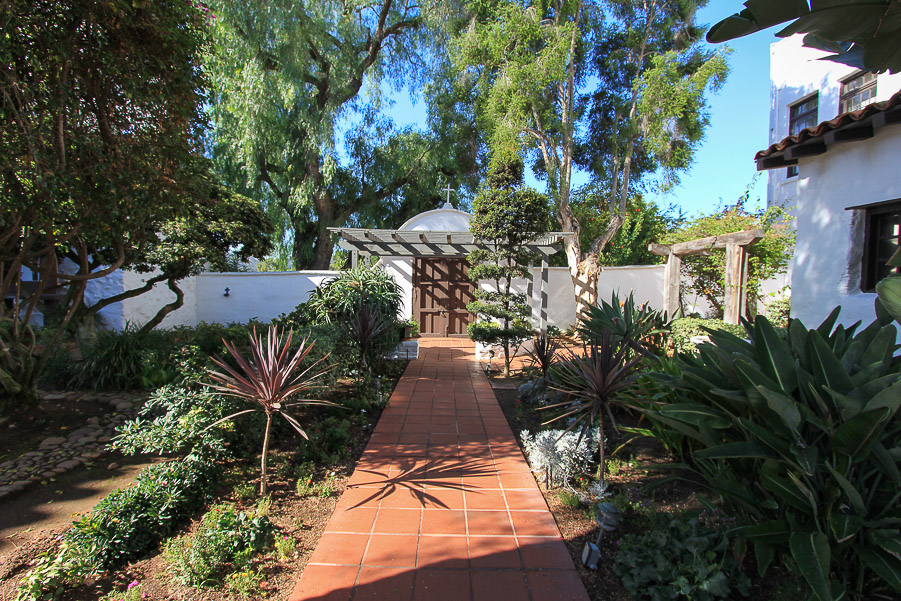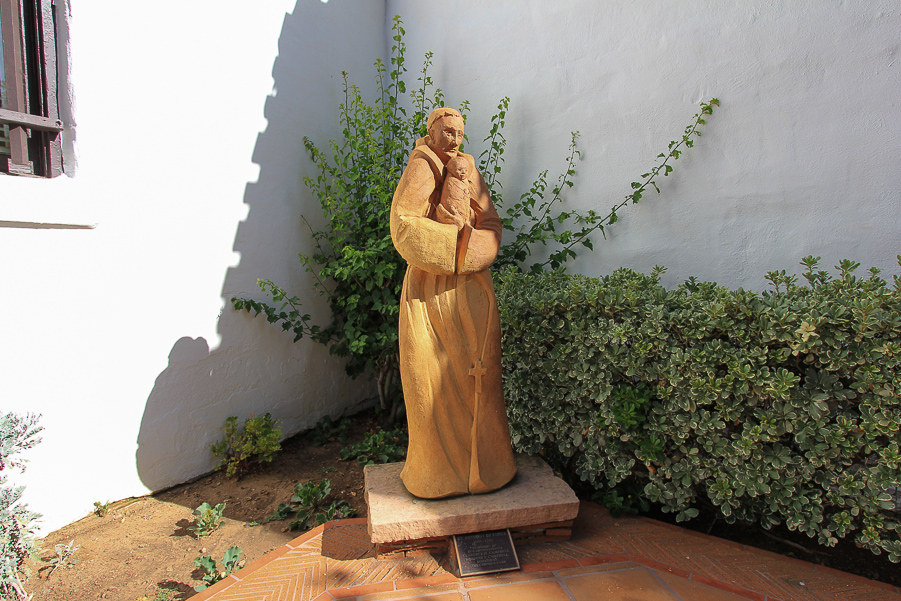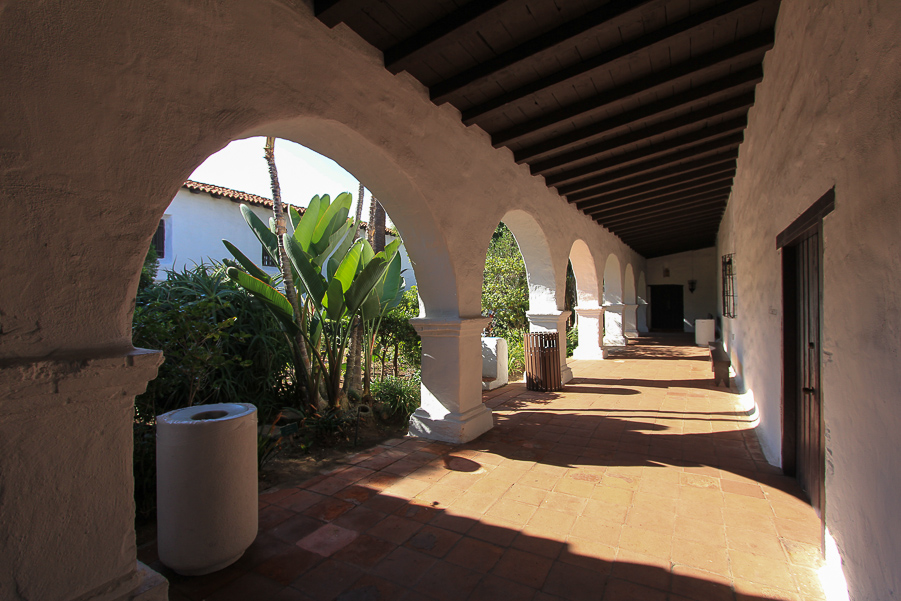 There is a small museum here chronicling the different eras of the Mission, beginning with the original occupation by the Kumeyaay tribe of Native Americans.
La Capilla (the chapel) was recently added to the complex but, the wooden Spanish choir stalls were made around 1250 A.D.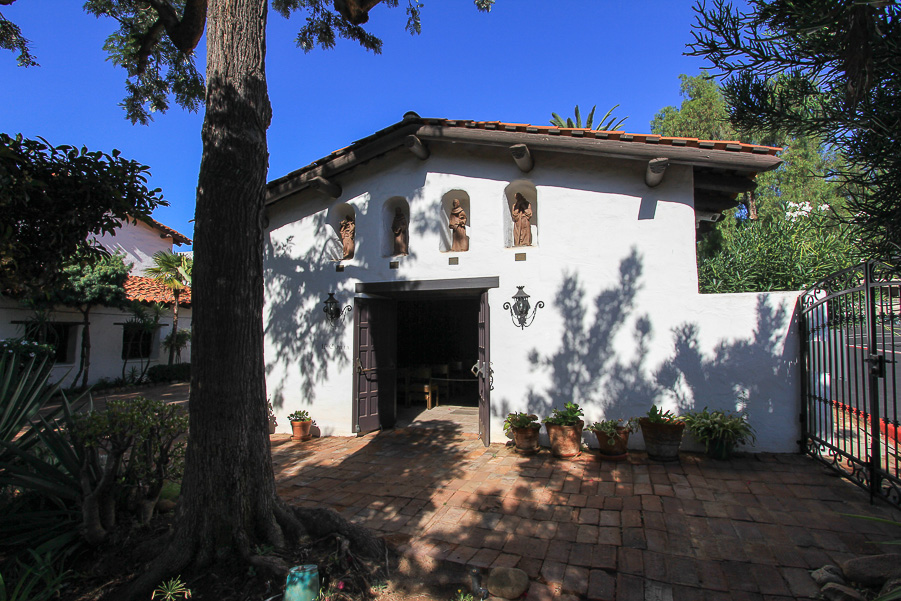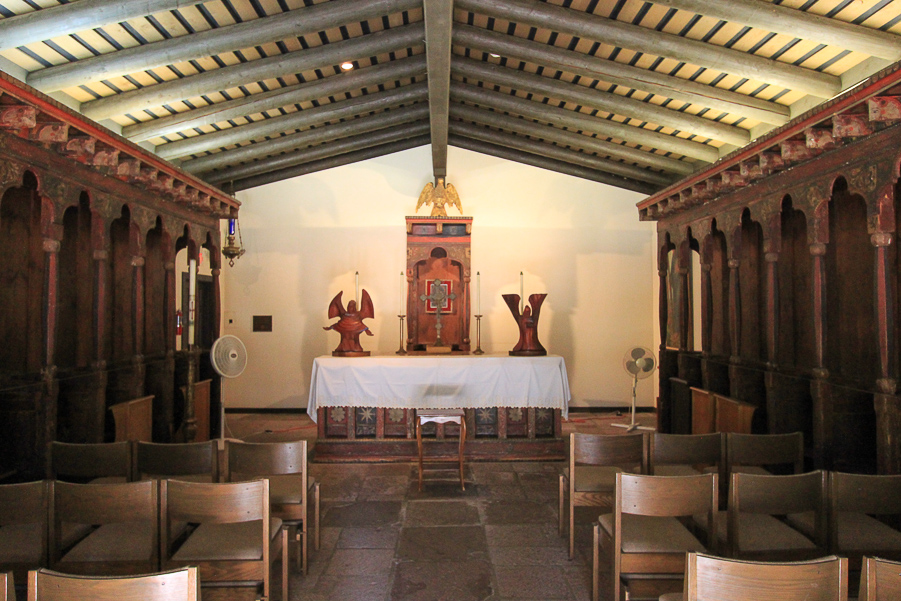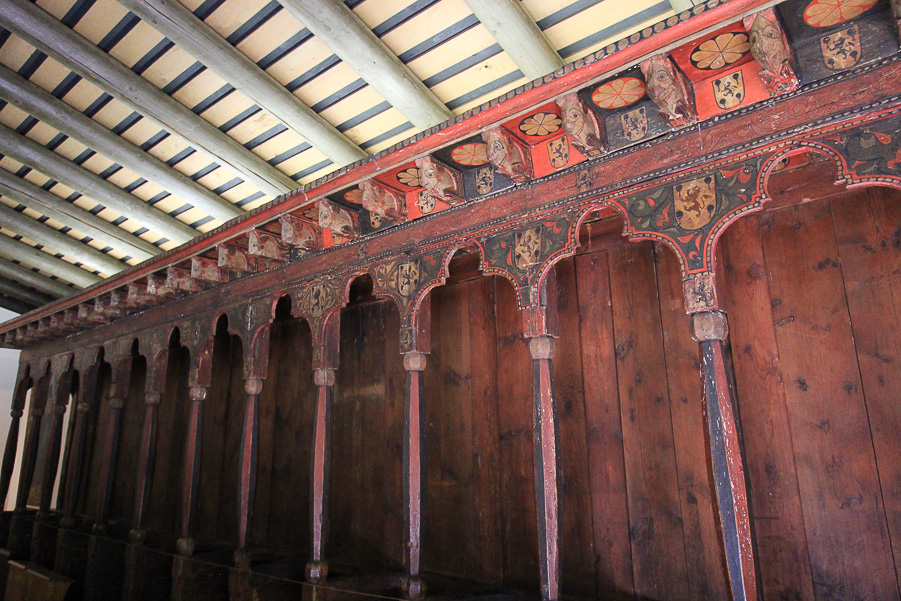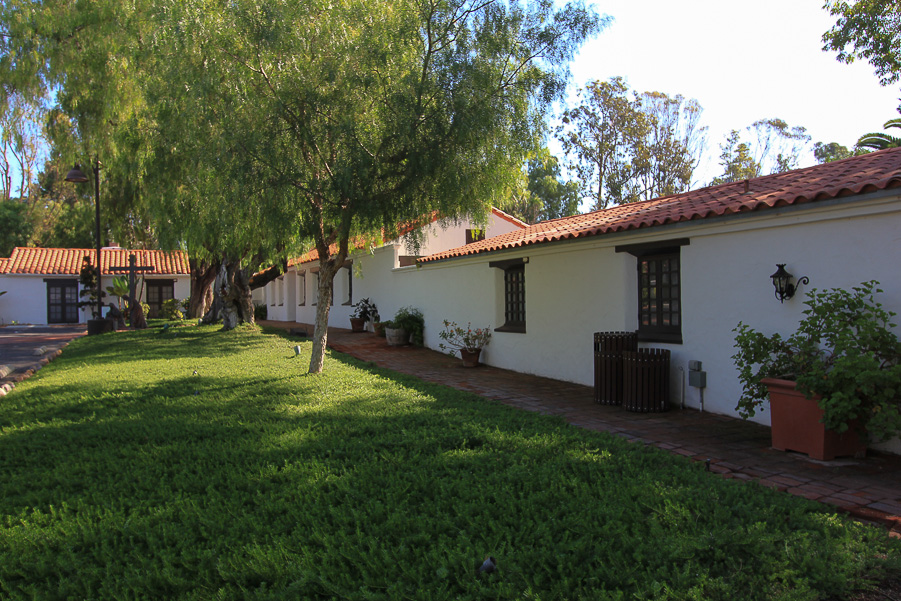 We always enjoy our time savoring the atmosphere of each Mission, and this one was no exception.
However, it was time for lunch so we went to a nearby Filippi's Pizza Grotto. Judy had enjoyed their original location in the Little Italy section of San Diego and their Mission Gorge restaurant was just minutes away. We shared an antipasto for the appetizer and my main course was linguine with a white clam sauce. Judy had a small Margherita pizza for her entree. Hey, it's Italian here, so we both enjoyed a couple of cold Peronis with our meal.