May 18, 2017 - Today we headed southeast to Desert Hot Springs to visit the Mission Creek Preserve. Located in a transition zone between the Sonoran and Mojave deserts, the 4,760 acre Mission Creek Preserve has a rich species composition, with flora and fauna representing both deserts. The center of the preserve is a lush wetlands juxtaposed with extensively eroded painted hills and Mount San Gorgonio looming in the background. The wetlands and perennial stream are important habitat for several local endangered birds. The preserve hosts deer, bear, big horn sheep and mountain lions.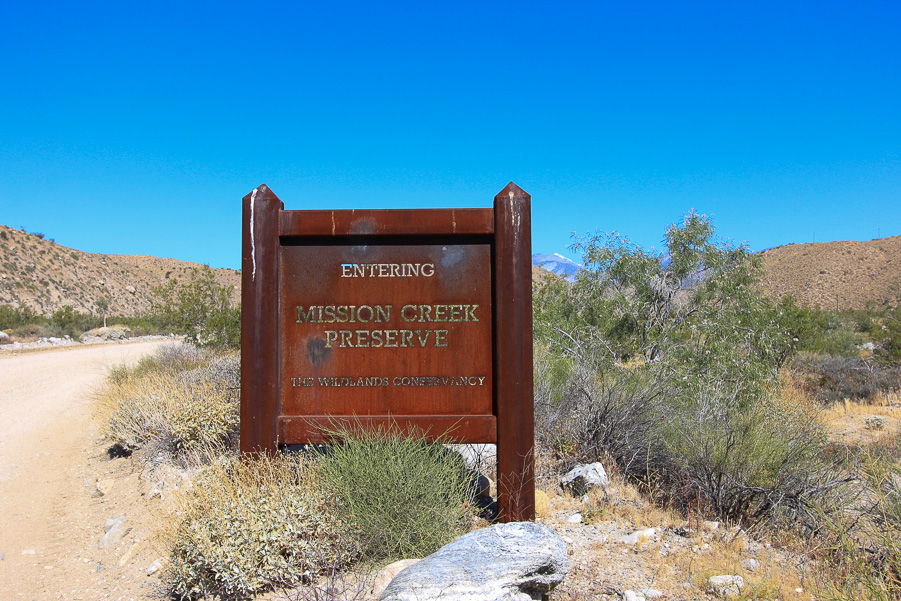 To gain access to the preserve, we were given the combination for one of these locks to open the gate.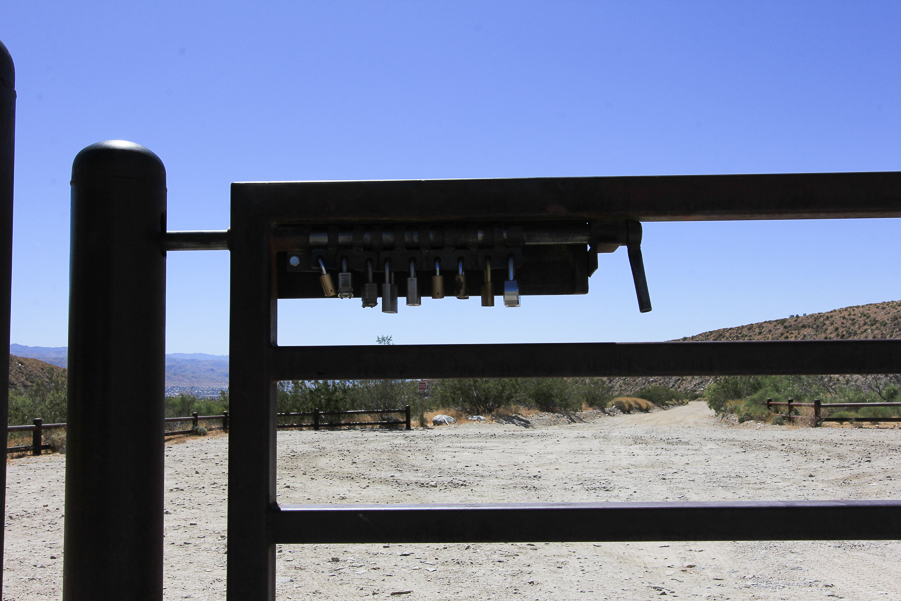 There was a dude ranch here in the 1920's and these four casitas are now used for picnicking and shade.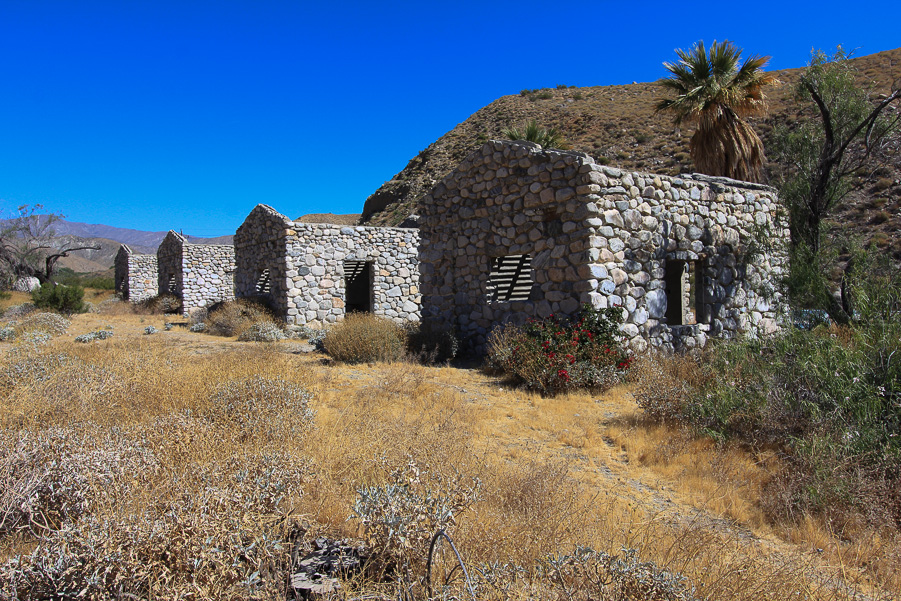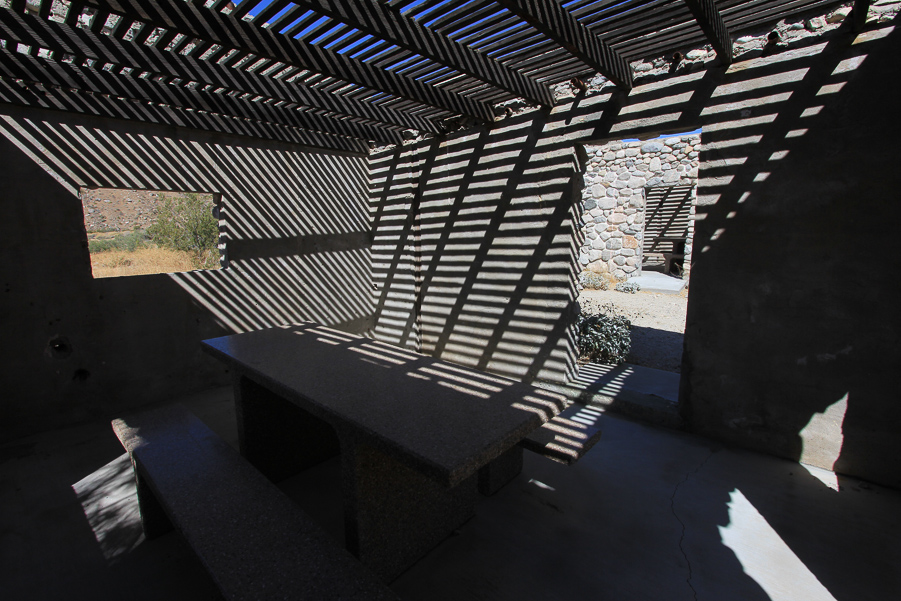 The swimming pool is still here, as well as the chimney and fireplace from the former lodge, long since gone.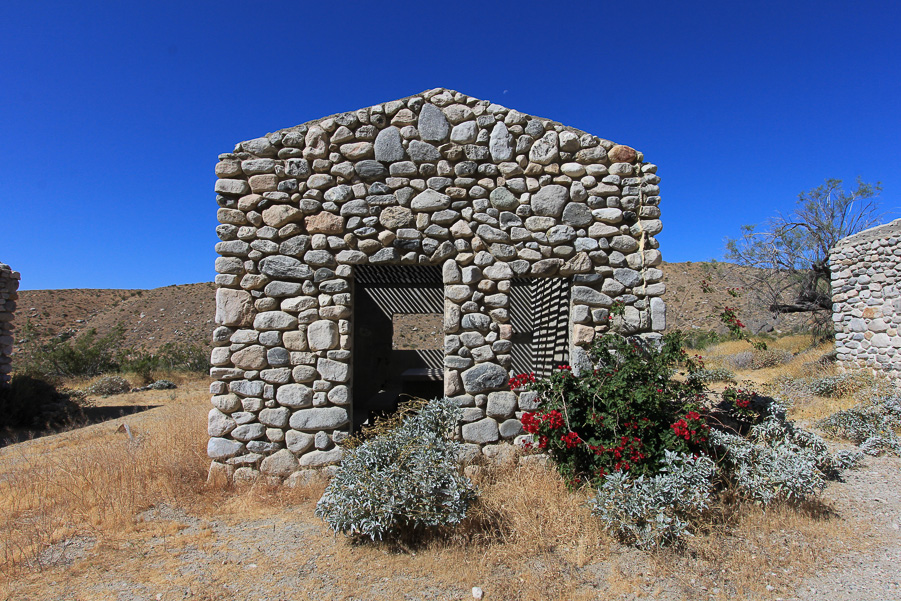 Further up the dirt access road is the stone house, originally the main house of the rancho.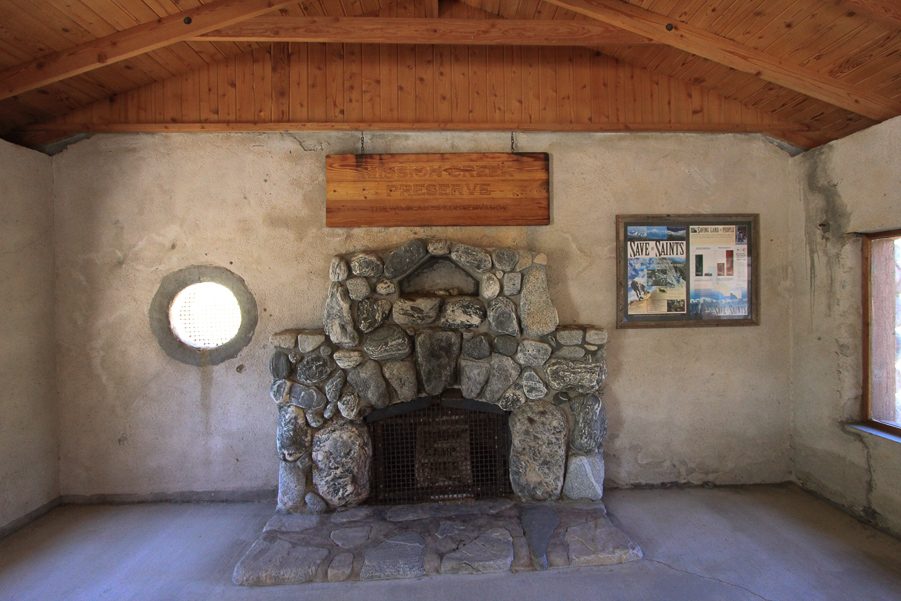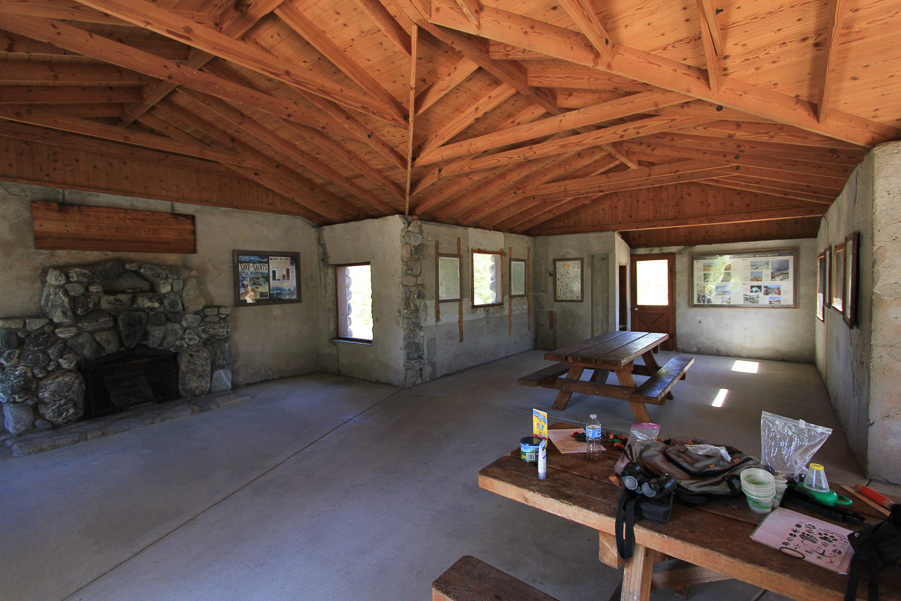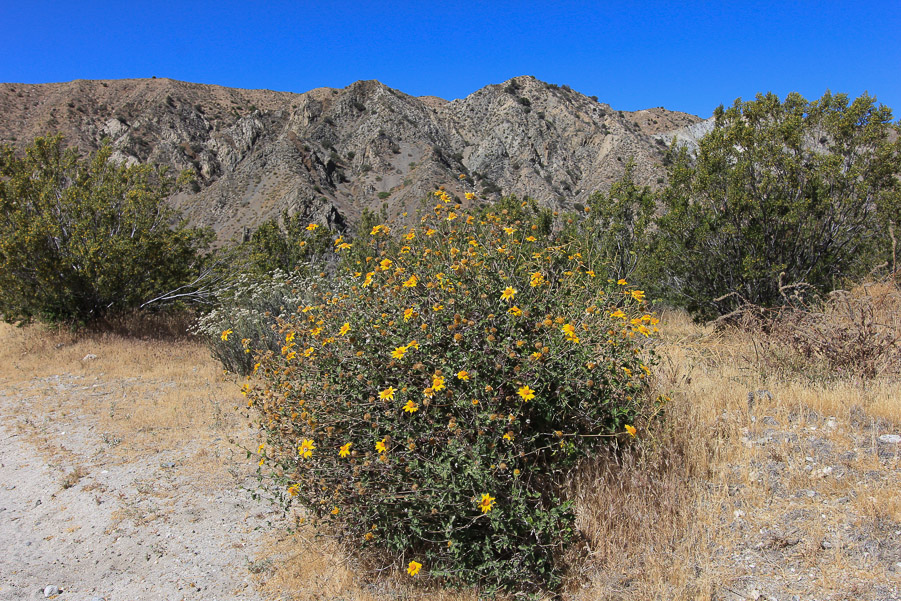 We have never seen wetlands in the middle of the desert, but they're here in the preserve.
And here is the Mission Creek, which runs perennially from the mountain snowmelt.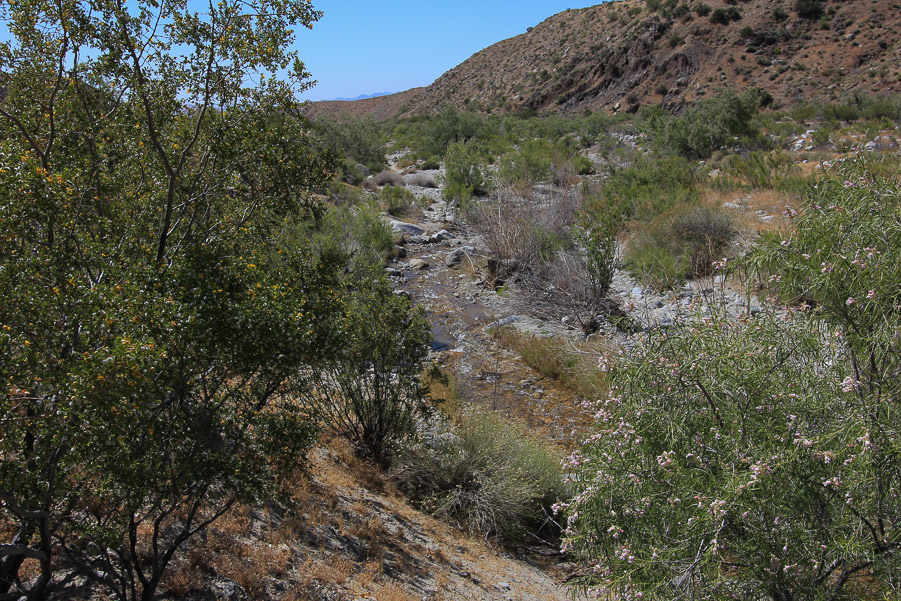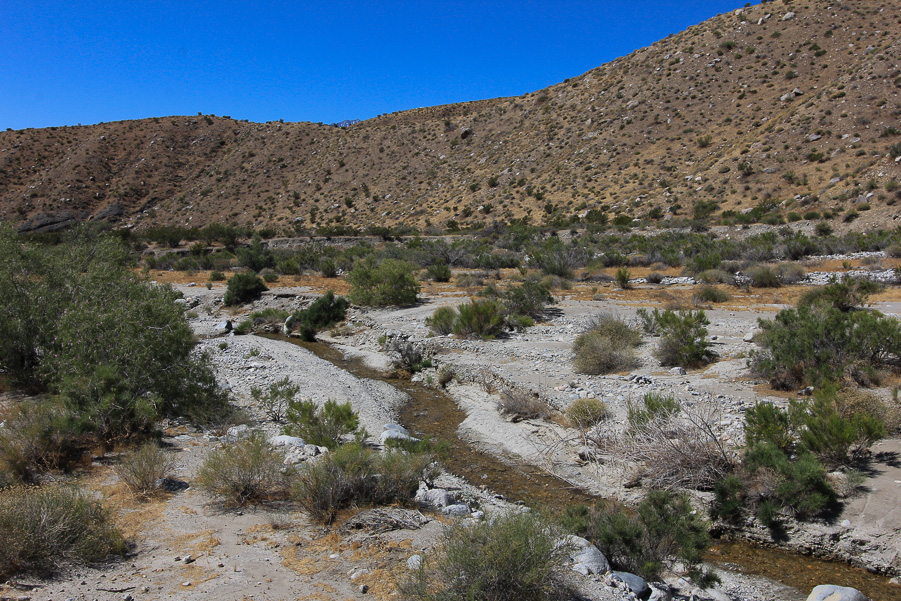 On our way out we saw this view of the swimming pool and the city of Desert Hot Springs in the distance.
We had snow last week in the higher elevations and it's still covering the peak of Mount San Jacinto. To the left is the city of Palm Springs.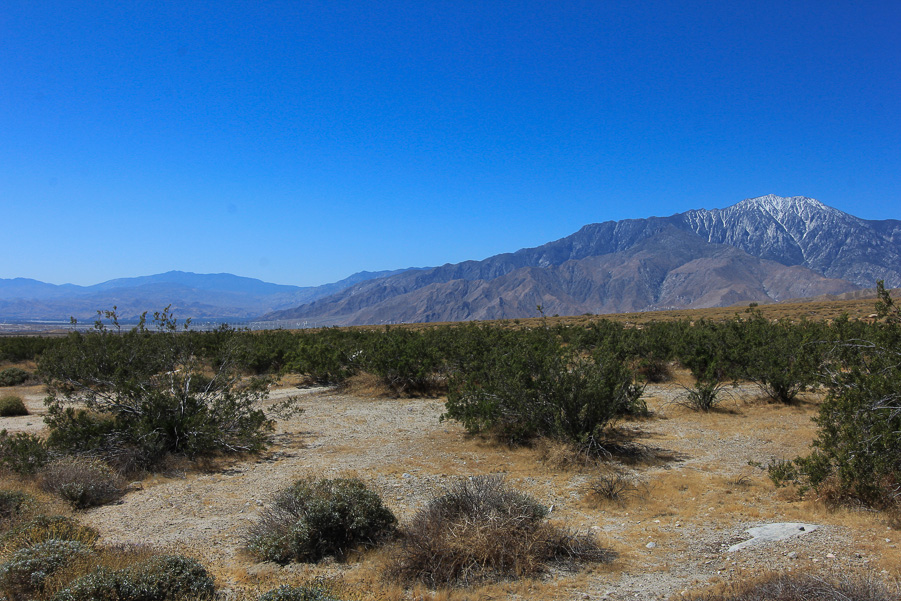 After the preserve we had lunch at the Grand Oak in Cherry Valley, CA. It has a colorful history beginning as a rancho in the early 1800's and it was then a stagecoach stop in 1862. We love coming here for lunch! Today's fare was penne pasta with a Bolognese sauce for me and Judy had their pulled pork sandwich, which is slow cooked pork with homemade BBQ sauce and coleslaw, all within their sourdough bread. For dessert we splurged on a strawberry and rhubarb crisp. Since the temperature was about 75° all day, it was a very pleasant adventure.