February 18, 2015 - Today we visited the March Field Air Museum, an aviation museum near Moreno Valley and Riverside, California, adjacent to March Air Reserve Base. The March Base is one of the oldest airfields operated by the United States military, being established as the Alessandro Flying Training Field in February 1918.
There were many memorials outside the museum and this one is dedicated to the "war dogs." Each tile names the dog lost in action along with the company he served.
The long black plane is a Lockheed SR-71 Blackbird that used in aerial reconnaissance. It was very fast as you'll see be reading the plaque below.
In addition to the planes, there is aircraft memorabilia everywhere.
This little guy is a Nieuport-11, a French fighter plane that served in WWI. It was nicknamed the "Bébé."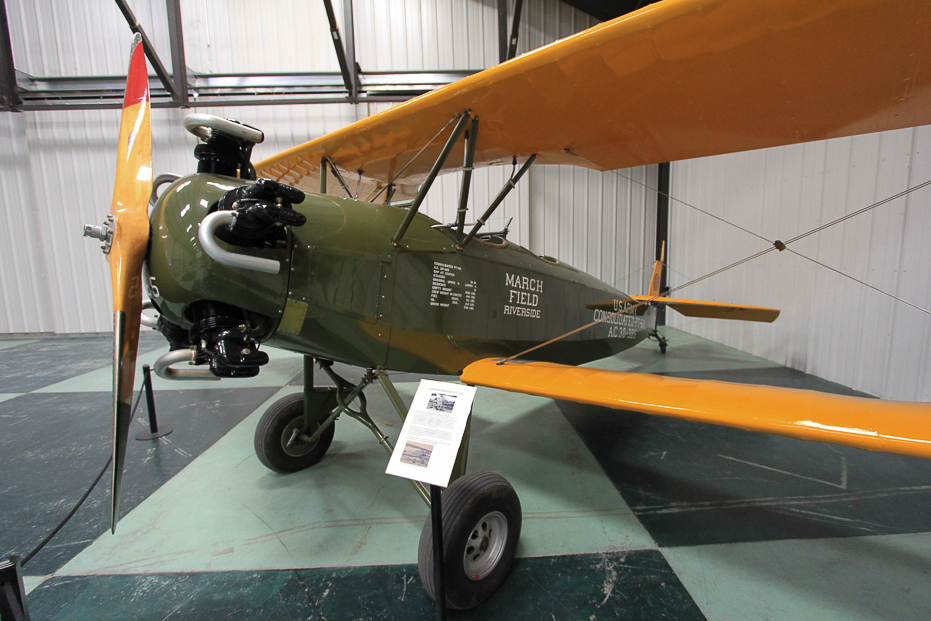 Our tour guide explained to us the simple nomenclature for naming aircraft. "F" is for fighter, "B" is for bomber, "C" is for cargo (either human, equipment or supplies), "D" is for drone, "P" is for maritime patrol, "K" is for tanker, "T" is for training and "X" is for experimental, to name a few.
This is a Boeing B-17, called the "Flying Fortress."
These are all Russian MiG fighters.
The large plane being restored is a Boeing B-52, the "Stratofortress." Flying above it in the background is a Boeing C-17 Globemaster III, which was doing "touch and go" landings at the base all morning long.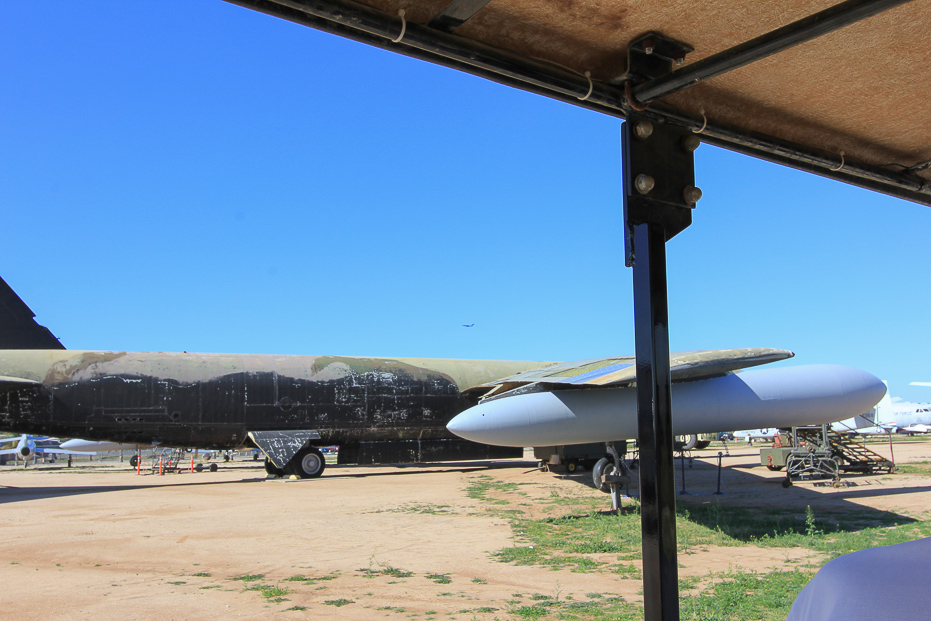 This is a Douglas C-54 Skymaster.
There are planes everywhere here. In all, the museum has over 70 aircraft. For a full list of all the aircraft on display click here.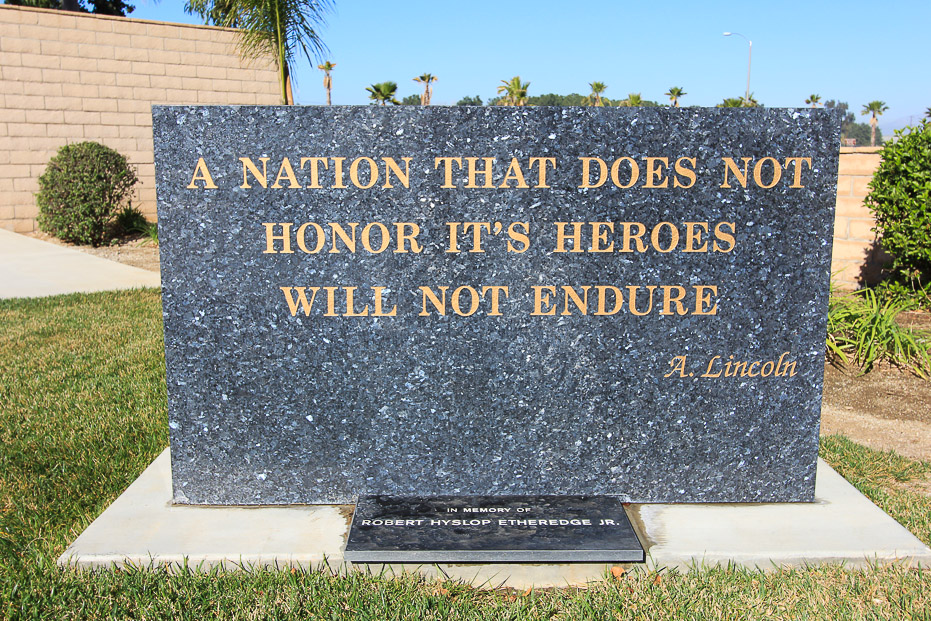 After the tour we drove into Riverside to have lunch at Giuliano's. Judy had their "Spicy Penne Aribatta," which is made with garlic, red wine, chili flakes, marinara sauce and it has a touch of fresh cream served over Penne pasta. I had their Eggplant Parmesan, which was lightly breaded and layered with Mozzarella cheese. Everything was fantastic! Although they make a great Tiramisu here, we were too full today to take advantage of it. Oh well, next time.