June 19, 2019 - Wednesday - We drove over to Santa Ana, CA today to tour the historic Church of the Messiah. The Church was built between 1888 and 1889 for the modest sum of $4,592. It is both the oldest public building in continuous use and the oldest church building in continuous use in Orange County. This church is the work of a little-known but highly accomplished English-born architect named Ernest Coxhead. Coxhead is often credited in helping to define the San Francisco Bay Areaís distinctive building tradition.
We were both in awe of this building the moment we walked in, it is a true treasure.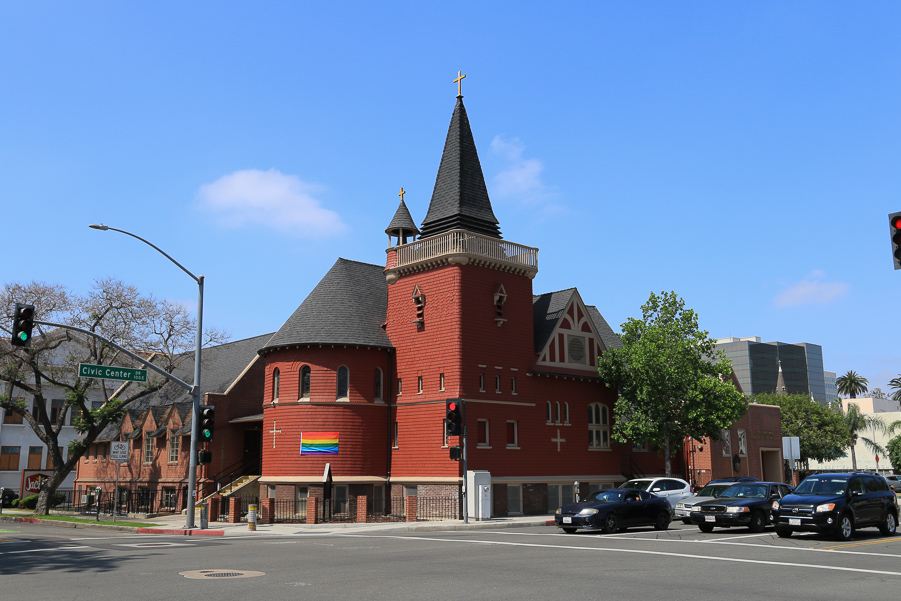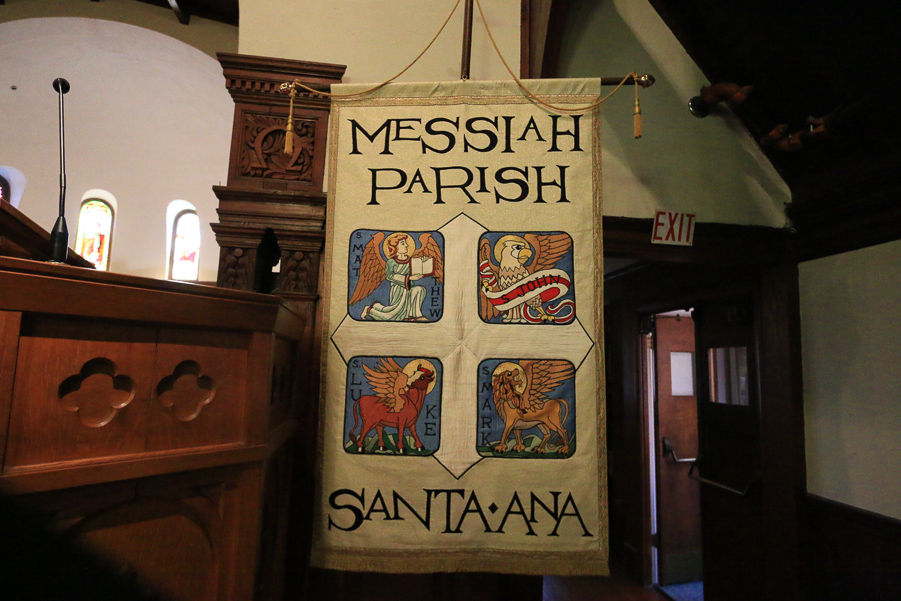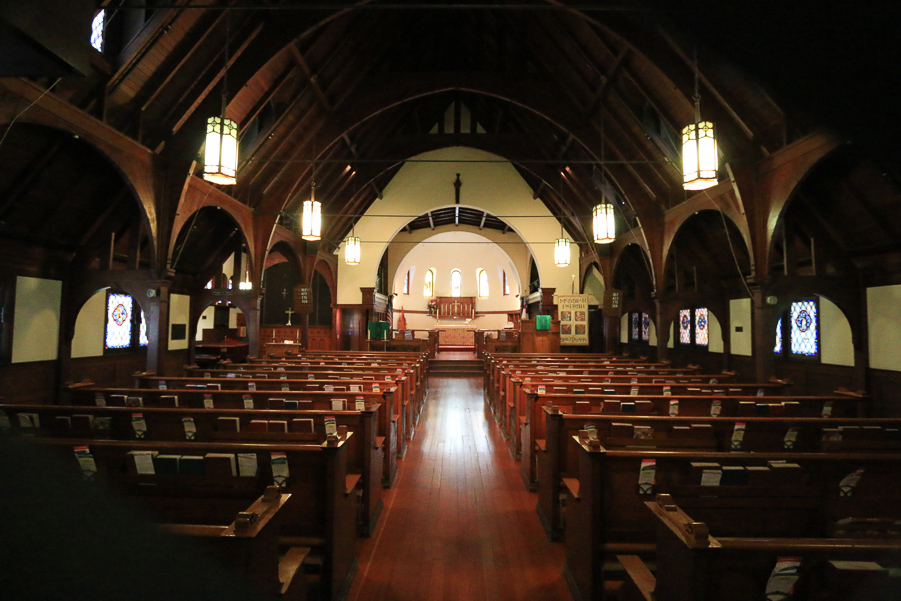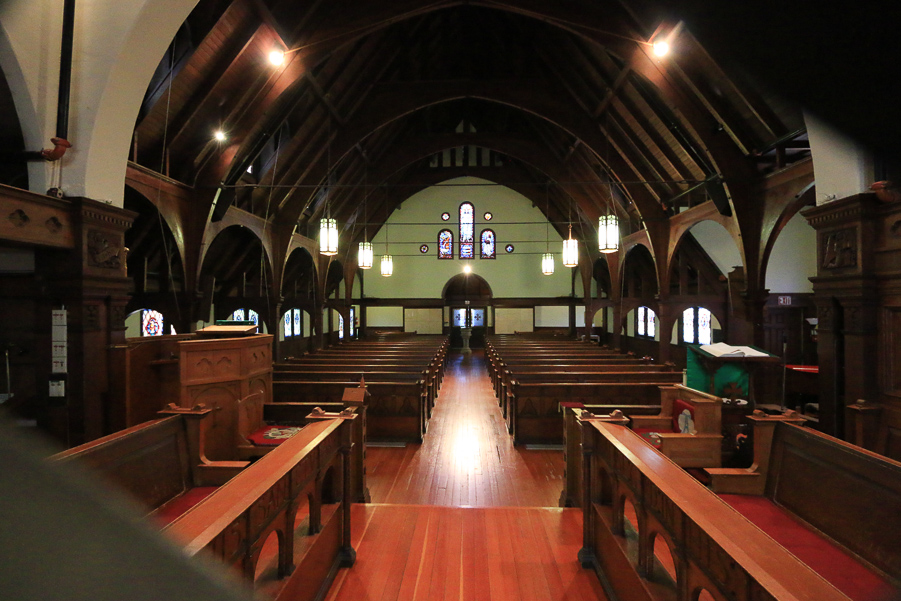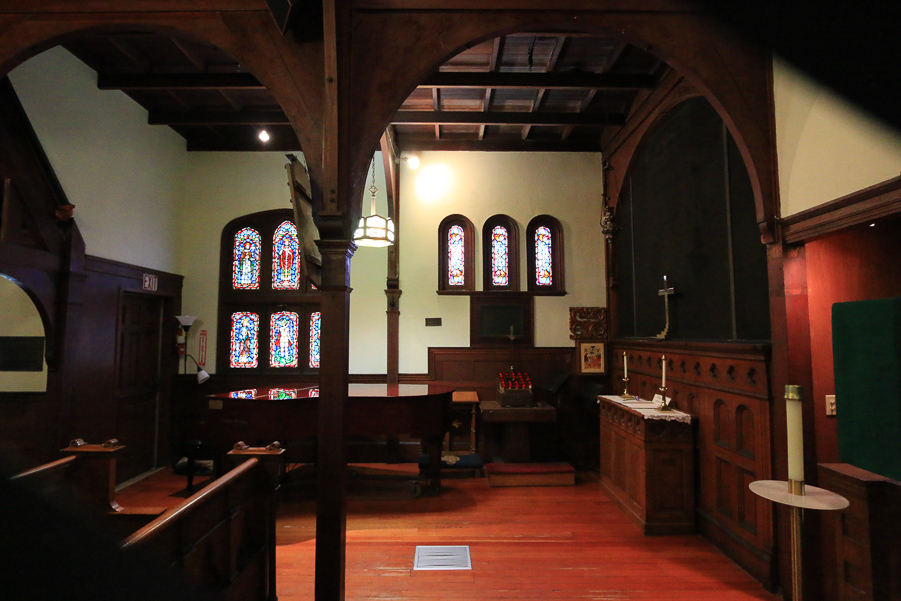 Everything is constructed from wood and the stained glass is inspiring.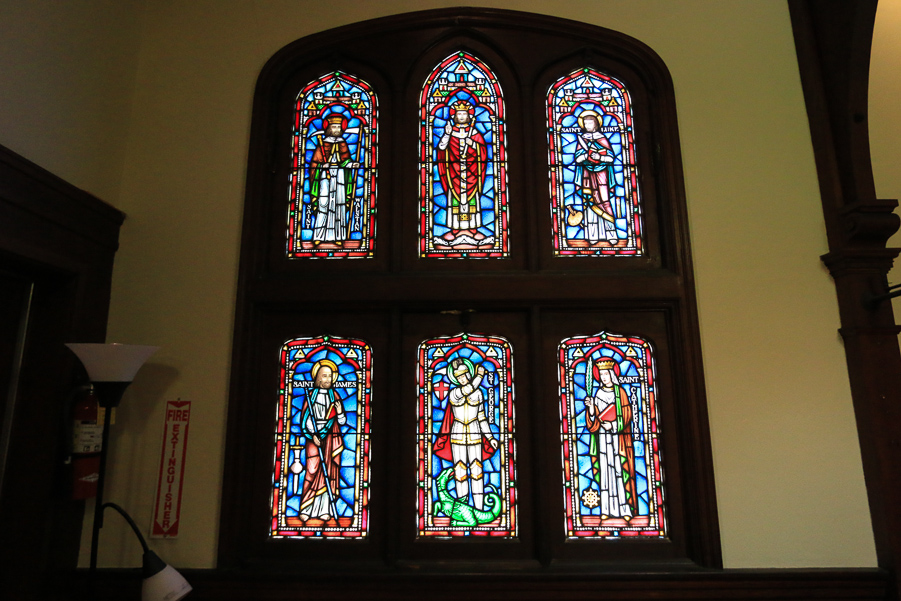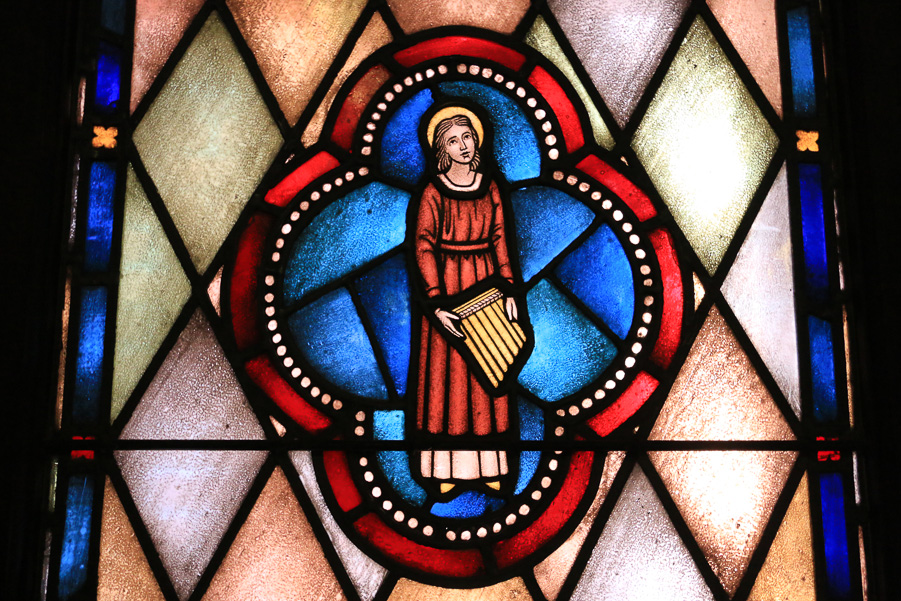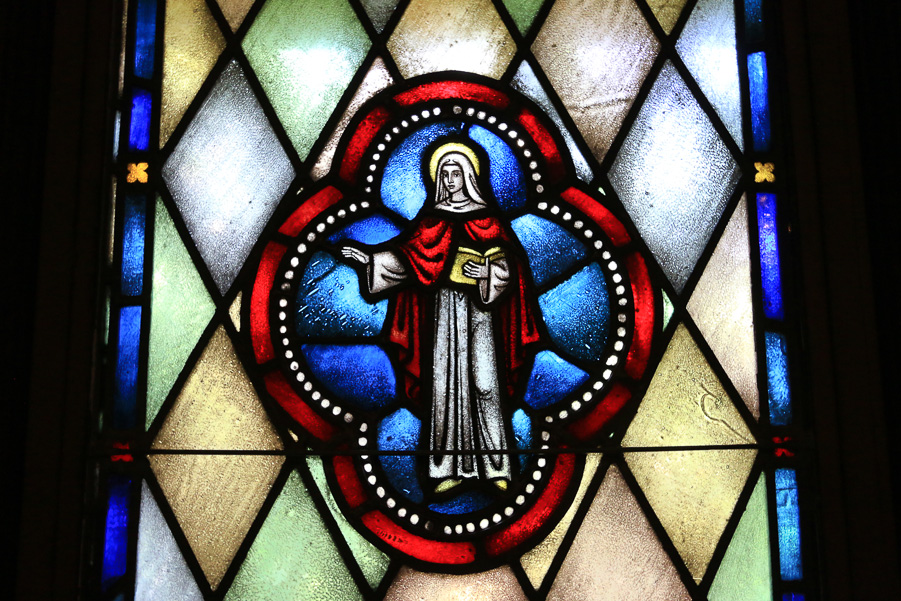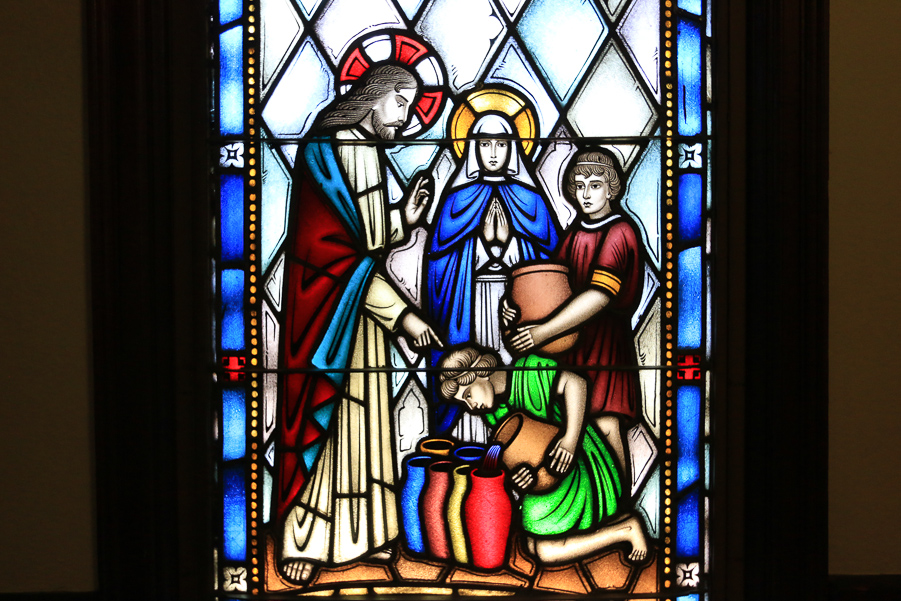 The chapelís red glass sanctuary lamp was acquired from the Church of the Holy Sepulcher in Jerusalem.
The stone baptismal font was donated by the Irvine Family.
This is a 1903 Moeller Organ, which is believed to be the oldest in Orange County.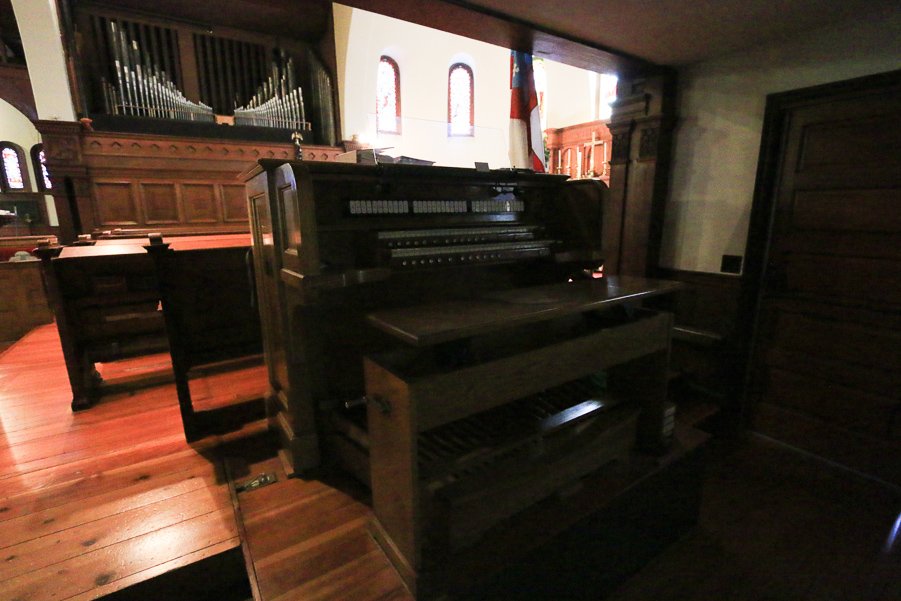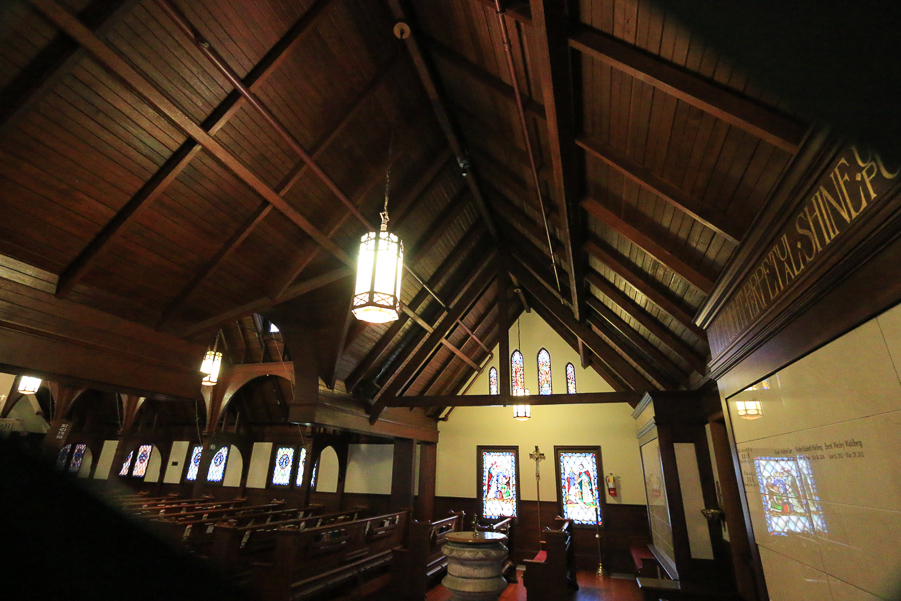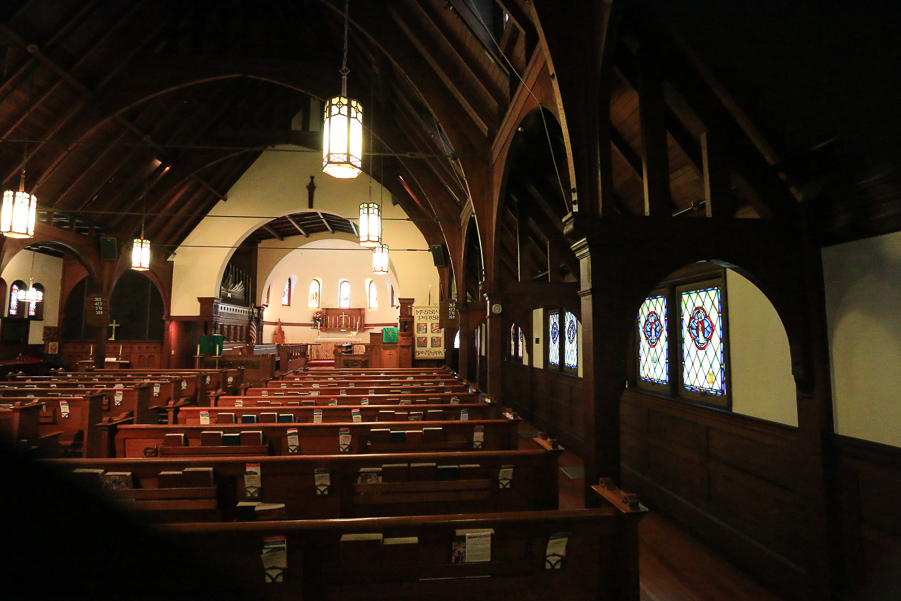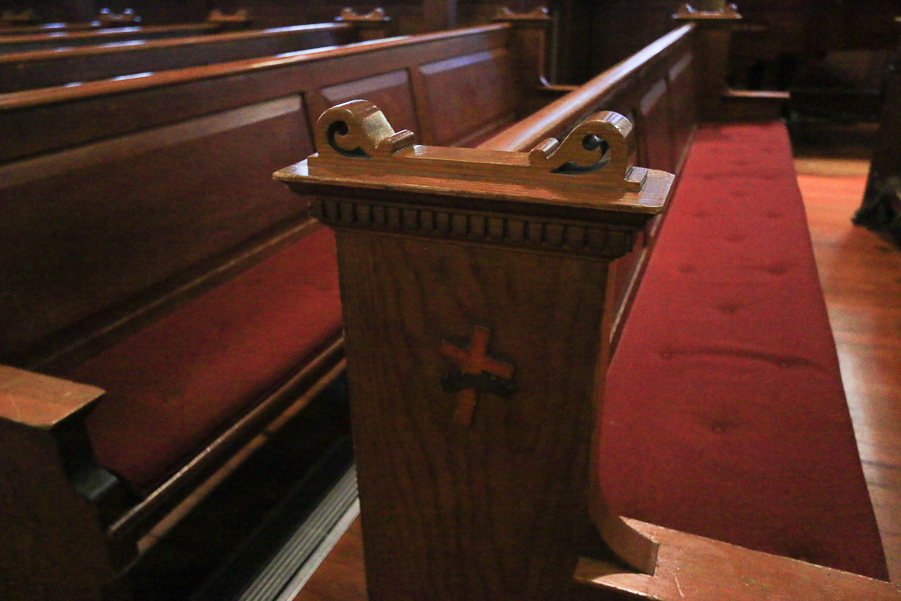 Many thanks to two members of the congregation, Jean and Janet, who both provided much information about the church, in a highly welcoming manner.
We stopped at Norm's for lunch before the tour. I had their sirloin steak and eggs and Judy had their "Bigger, Better Breakfast."