June 28, 2023 - Wednesday - Today we were in East Los Angeles to see Mariachi Plaza. The plaza is located in the Boyle Heights district and is known for its history as a center for mariachi music. Since the 1950s, mariachi musicians have gathered in hopes of being hired by visitors who are looking for a full band, trio or a solo singer. The plaza resembles Mexico's famed Plaza Garibaldi in both form and function and is also a historic gateway to the neighborhood.
It lies in the shadows of the downtown Los Angeles skyscrapers.
There is a beautiful Metro station in the middle of the plaza.
There is a statue of Lucha Reyes, a popular Mexican singer and actress during the 30s and 40s, who was known as the "Queen of Ranchera."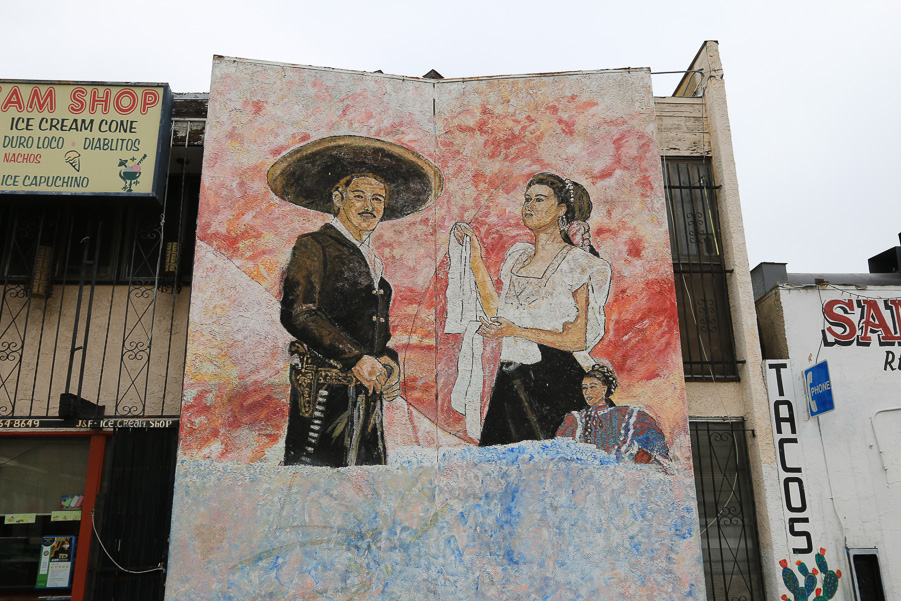 Judy posed with her new Drive Nitro walker, which is very handy in urban locations.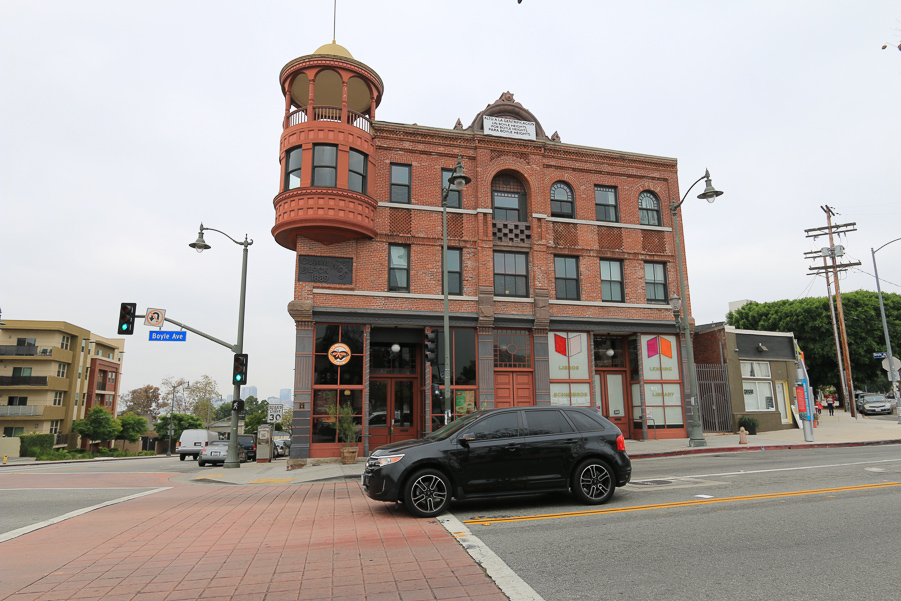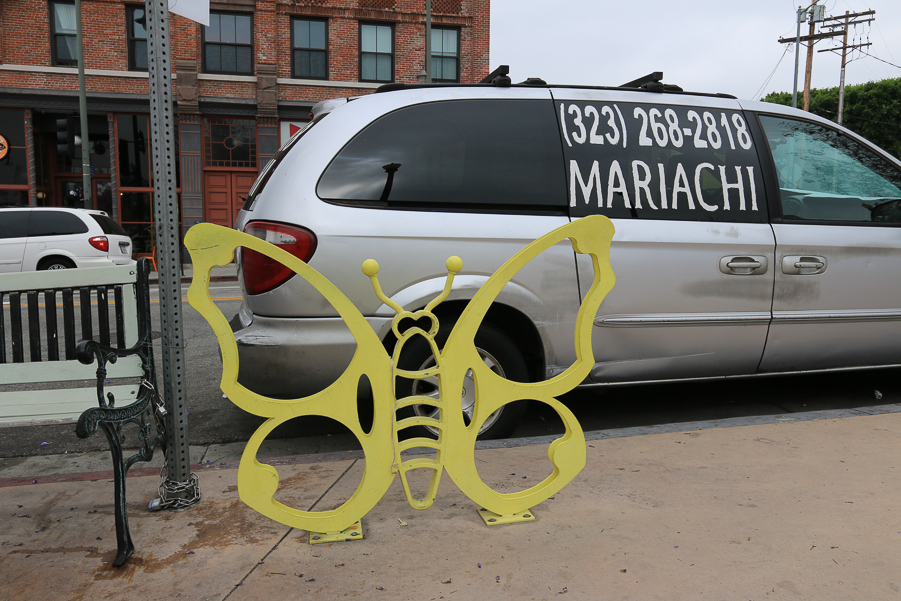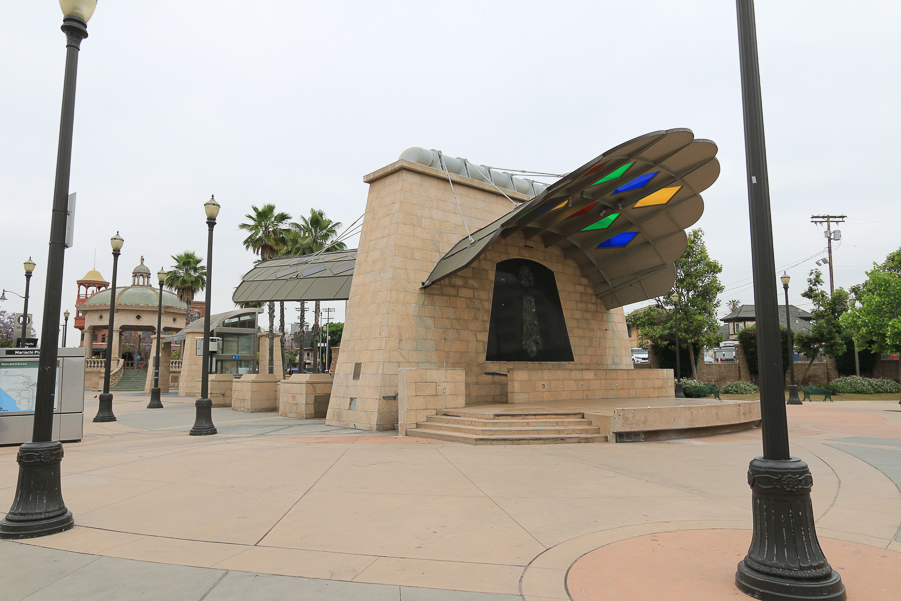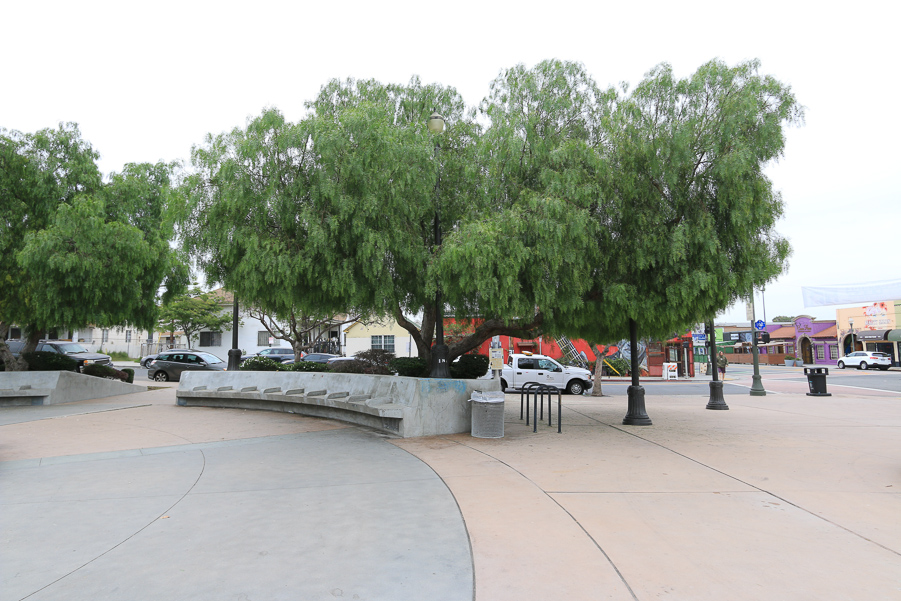 It's great, and it must be exciting during an event when the mariachi bands are playing.
We didn't have any idea where we'd have lunch today, but ended up going to King Taco.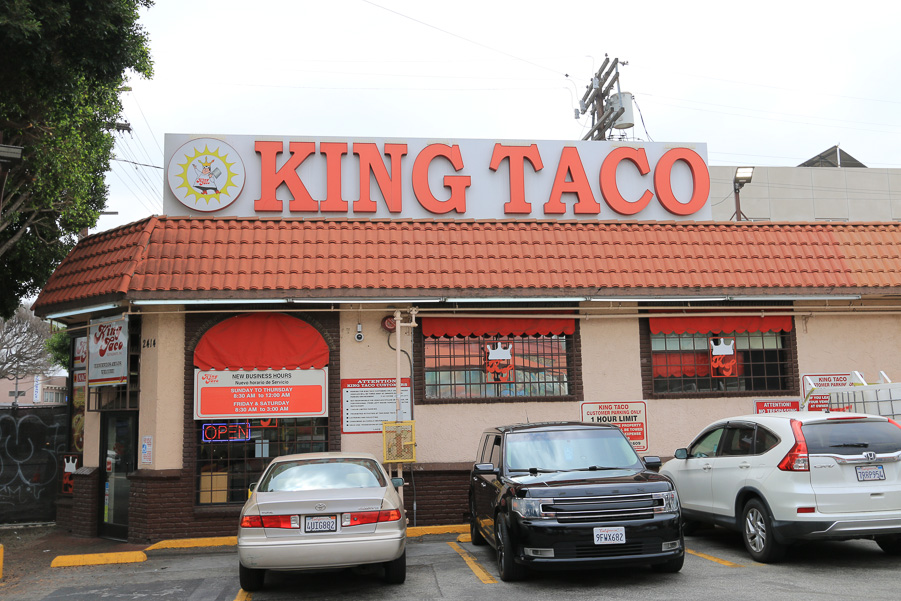 We both ordered carne asada tacos, which are marinated beef that's grilled. They were so simple; carne asada, onions and cilantro with salsa. We originally ordered two apiece, but since they're small like Mexican street tacos, we ended up eating four apiece and they were delicious.