March 8, 2018 - We were back in Los Angeles today to see a new contemporary art space, the Marciano Art Foundation. It was established by the cofounders of Guess, Maurice and Paul Marciano, who opened the museum on May 25, 2017 as an exhibition space to display their 1,500 piece collection of contemporary art. It is located in the former Scottish Rite Masonic Temple that was built in 1961. The four-story, 100,000 square foot building, traverses a full block of Wilshire Boulevard and sports white marble and travertine that architect Millard Sheets personally selected in Italy. It is decorated with intricate mosaics depicting historical scenes and larger than life statues of important Masonic figures including George Washington.
It's located in a lovely neighborhood.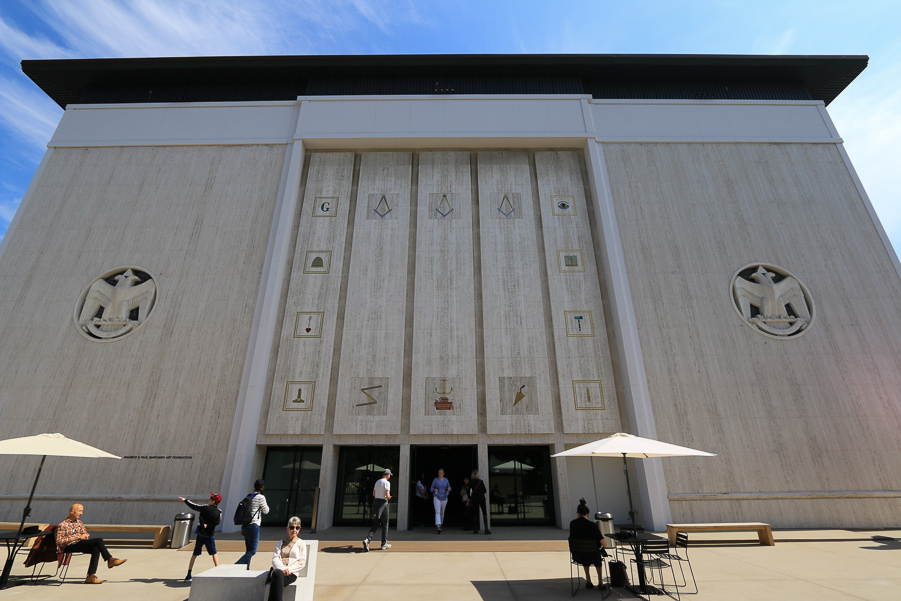 Here's the George Washington sculpture.
The lobby is spectacular.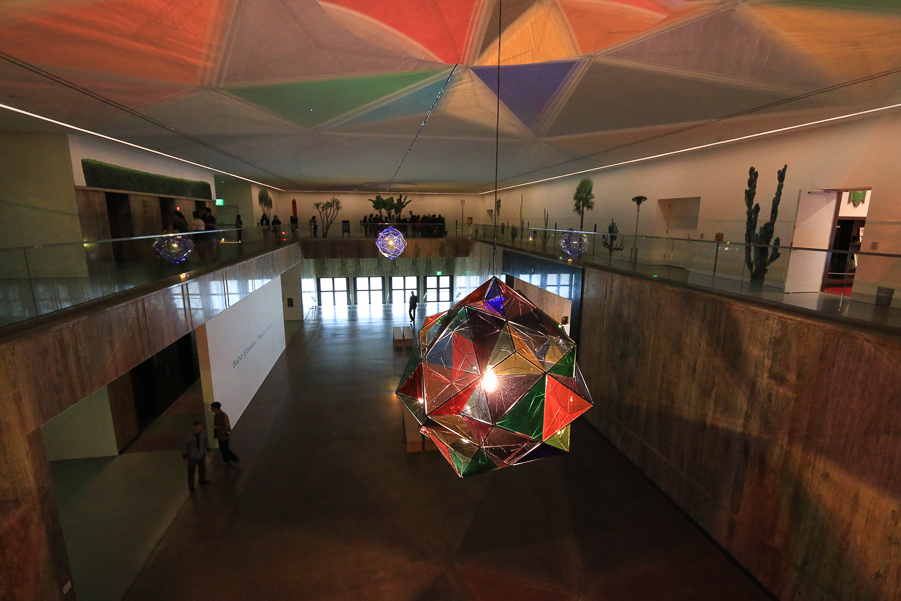 There is one room dedicated to the Masonic archives that were kept in the building.
This original Masonic mosaic measures about 25 feet in width by 20 feet in height.
The art collection includes well established, mid-career and emerging artists, predominantly from the 1990s to present. The galleries are large since each floor is about 25,000 square feet. It should also be noted that there aren't many small works here, most of them are massive.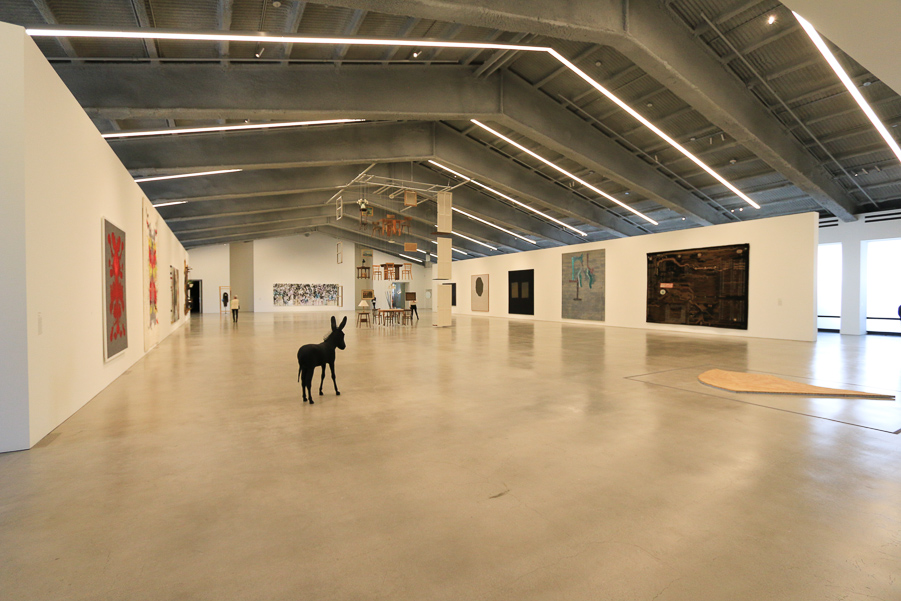 We loved the wicker donkey.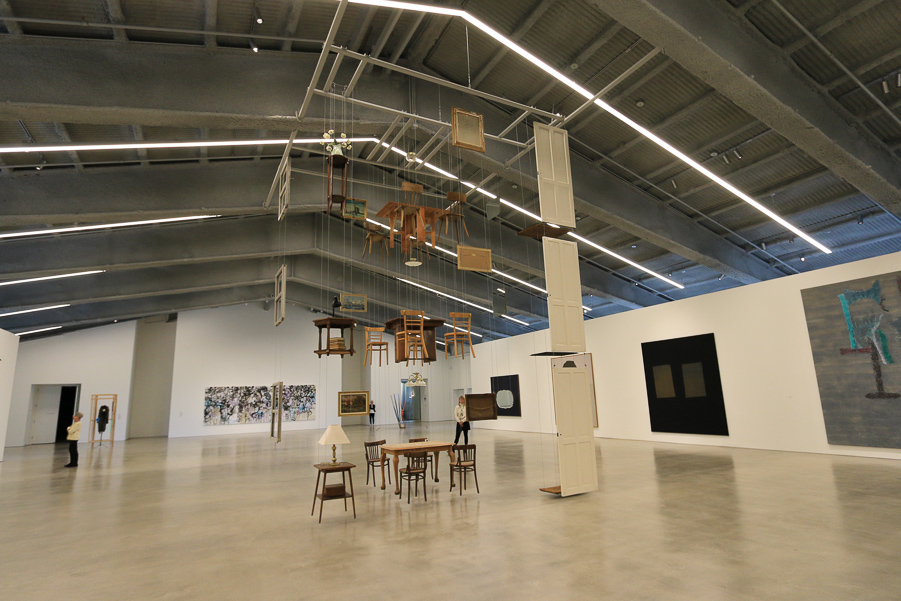 I loved this woven tapestry of a circuit board.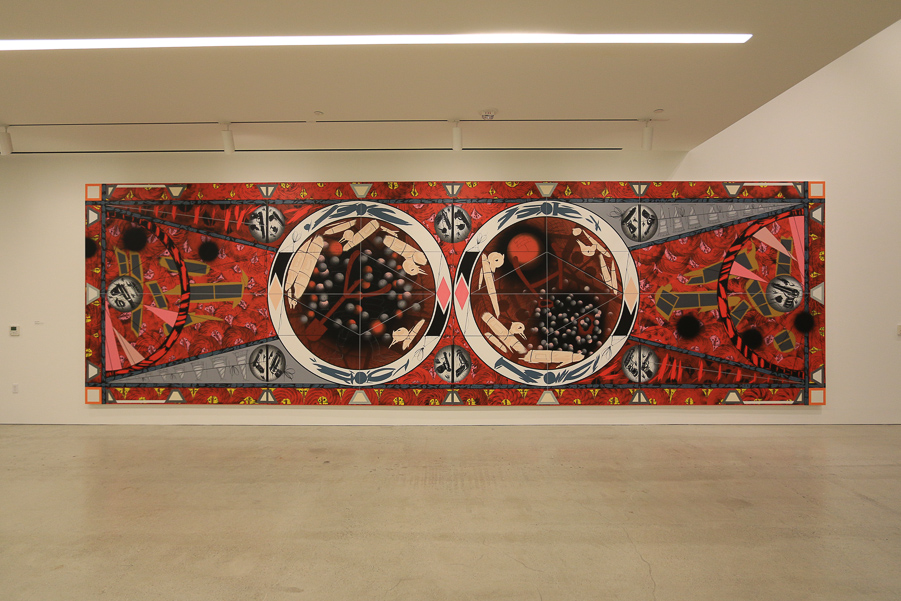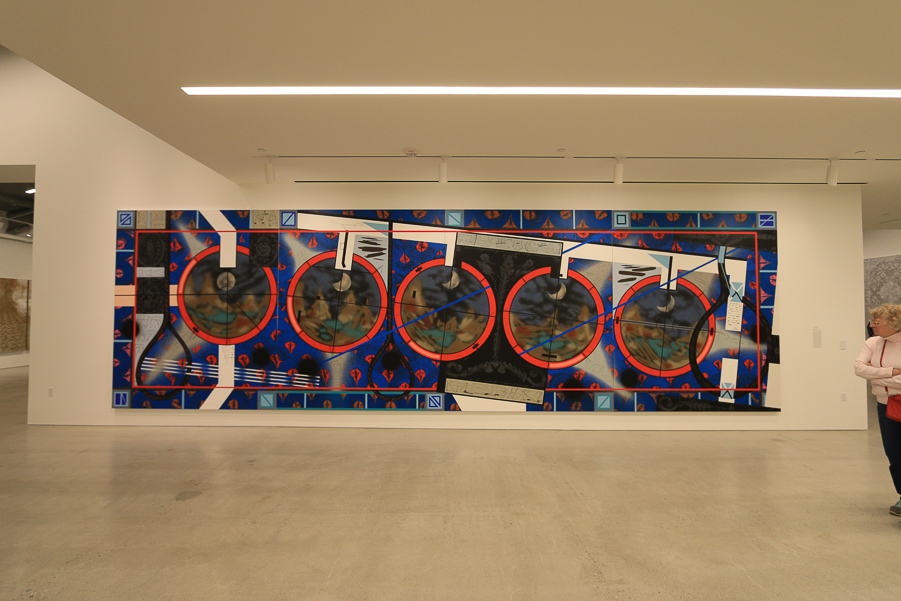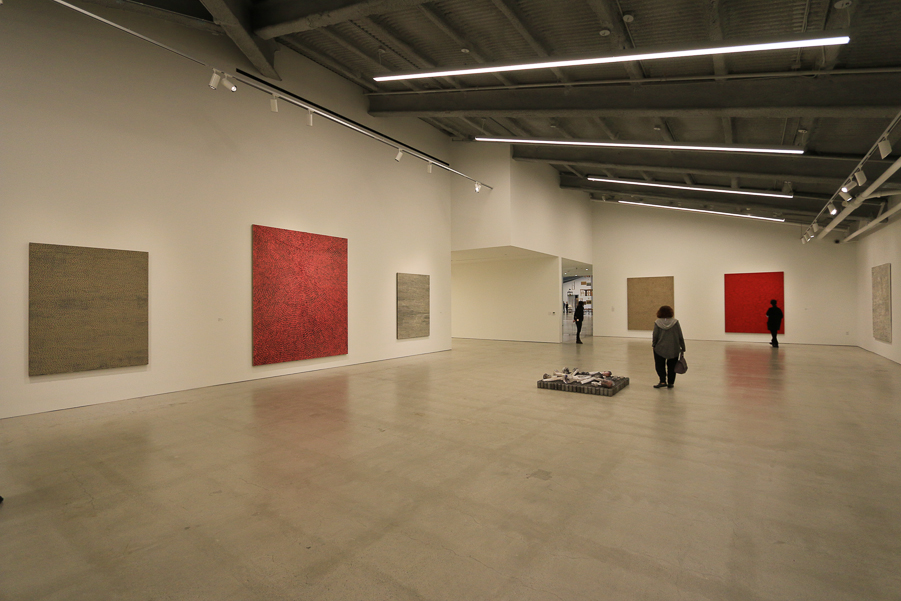 The highlight of our tour was to see a massive new light and sound installation by Icelandic Danish artist Olafur Eliasson called the "Reality projector." The work is built around highly saturated color produced by shining intense beams of pure white light through monochrome gels, essentially derived from the original film process known as Technicolor. Two mechanized, high-intensity light projectors are set on tracks in the theater gallery's rafters and at variable speeds they slowly traverse the big space, sliding back and forth.
Please note the man standing at the bottom of the picture. The projection area is huge!
It's difficult to appreciate with still pictures and no sound, so to see a short YouTube video of the installation, click here.
Before the museum we had breakfast at Norm's in Claremont on our way into Los Angeles. It was very chaotic there today but we enjoyed our breakfast as always.