May 28, 2023 - Sunday - Today we were in Banning, CA to see the annual Kewét (the Cahuilla word for fiesta) at the Malki Museum. The Malki is California's first museum founded by Native Americans. The annual fiesta honors Native American veterans amid a background of arts and crafts, fry bread, bird songs, and dances.
Ramadas enclose the stage area on three sides, and are rented by various vendors.
There was bird singing going on all the time that we were here. The male singers face the female dancers.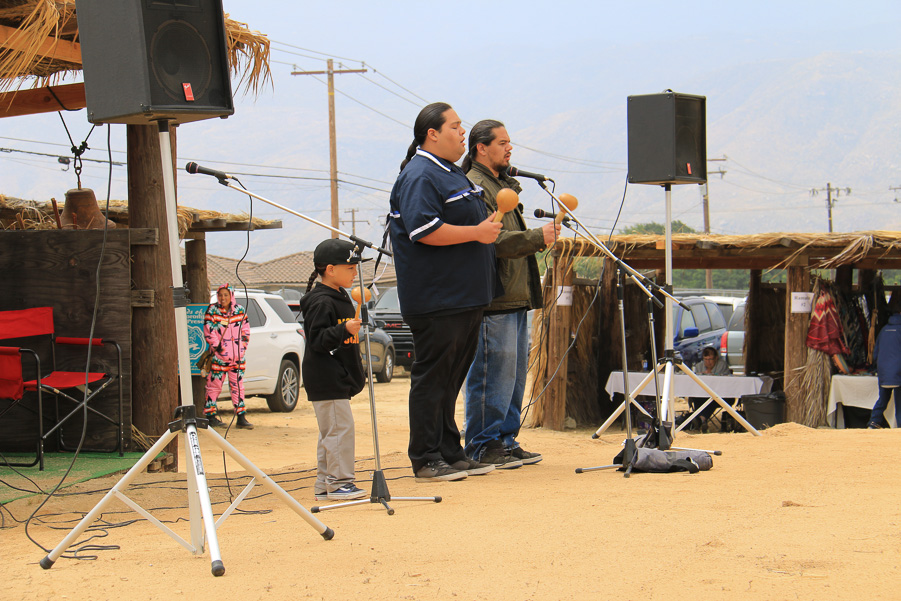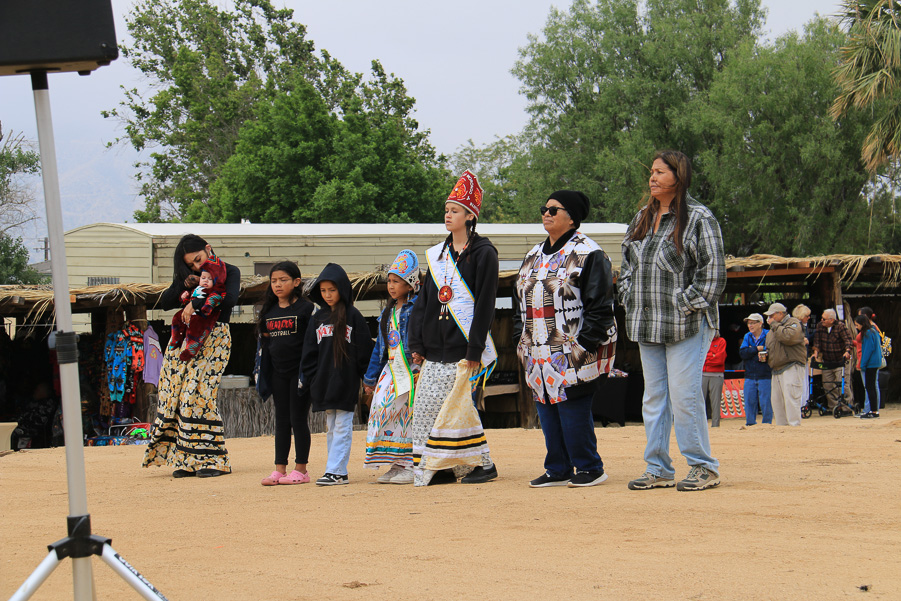 Before lunch we split an order of Indian Fry Bread.
Fleece outerwear is a big seller here.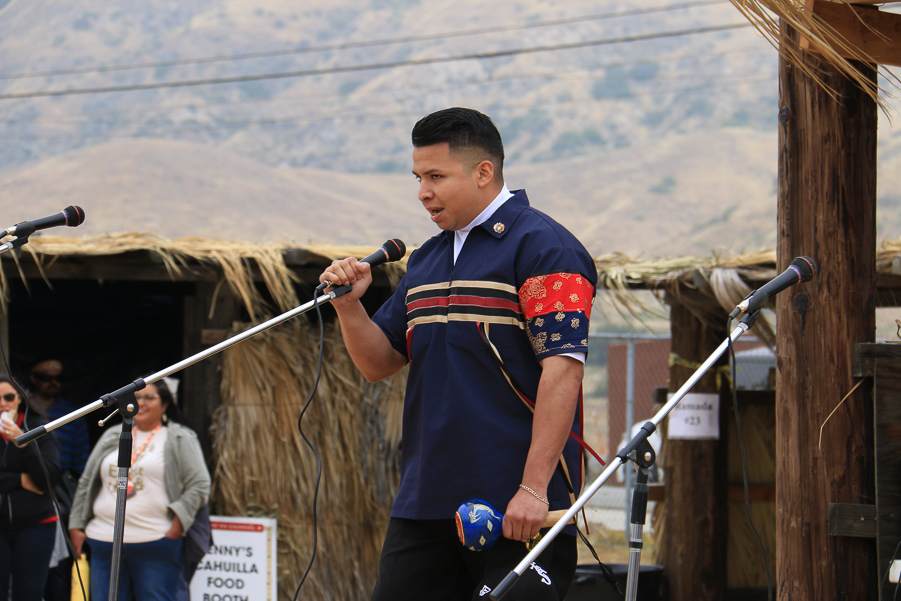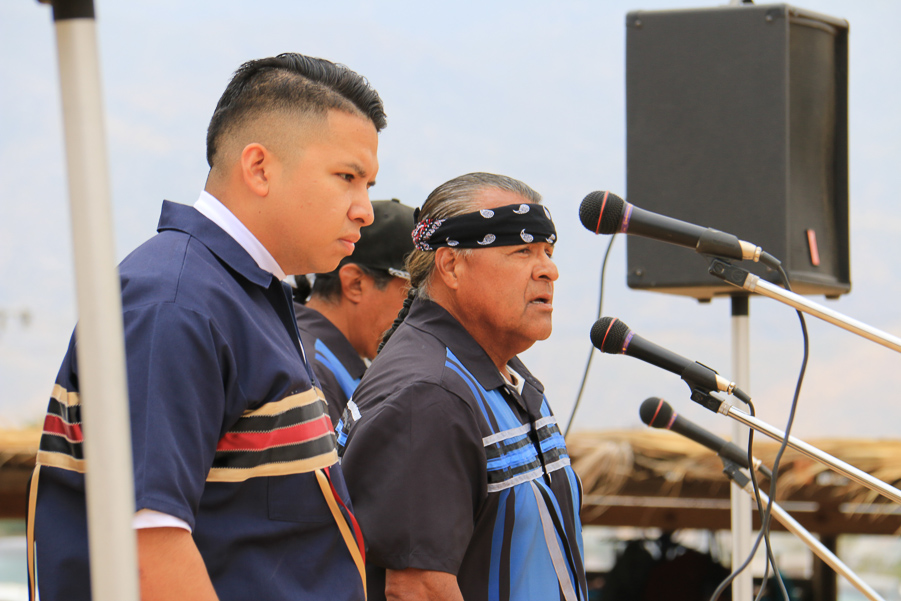 Lunch is served buffet style.
The barbequed beef is cooked in a pit.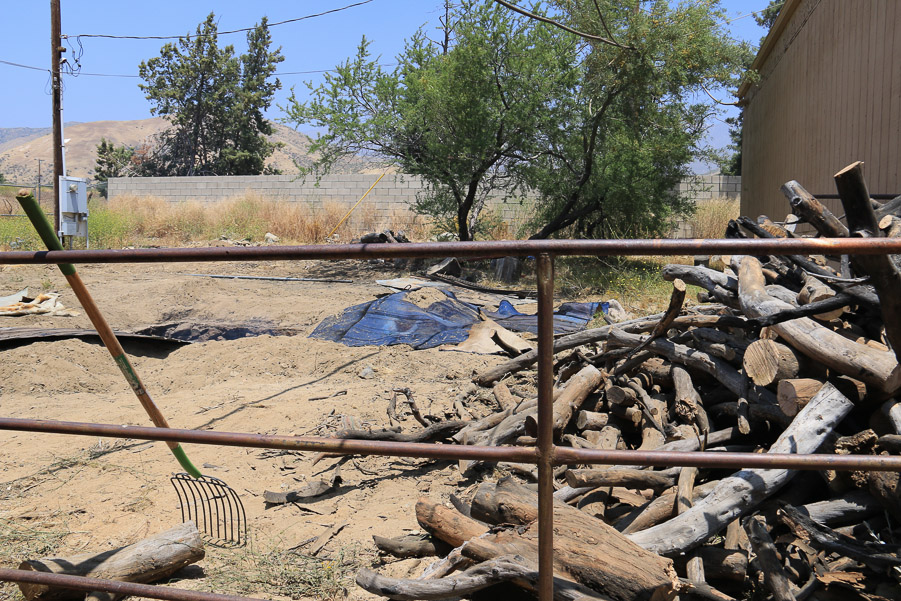 Our lunch was very tasty, with BBQ beef, beans, Cole slaw, homemade tortillas and corn.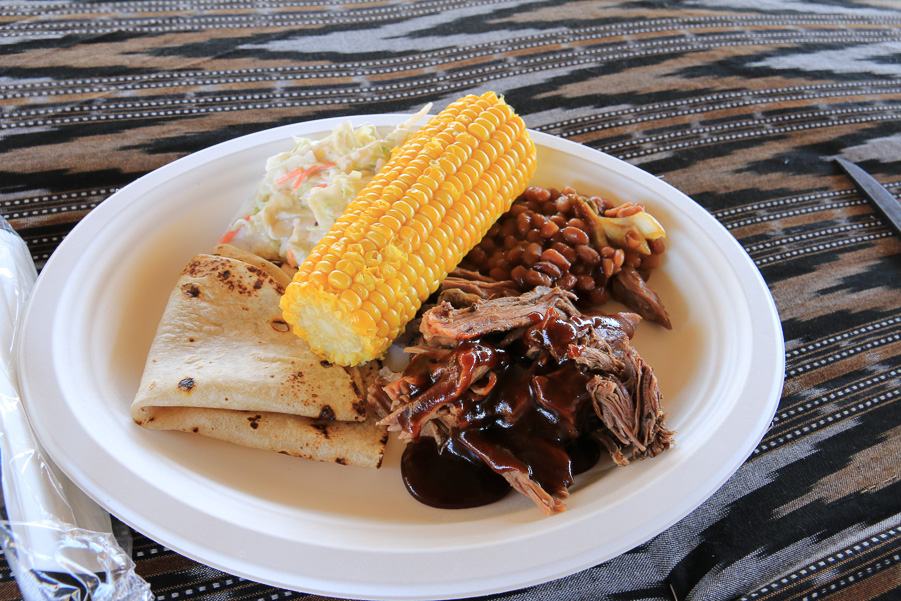 While small, the museum has some beautiful basket work.