May 29, 2016 - Today's adventure took place in Banning for the 52nd Annual Kewét Celebration at the Malki Museum. Malki's annual Kewét (fiesta) is a time of gathering to share Native American culture and traditions. Activities included dancing, drums, bird singing, native arts and crafts, and the smell of fresh cooked Indian Fry Bread.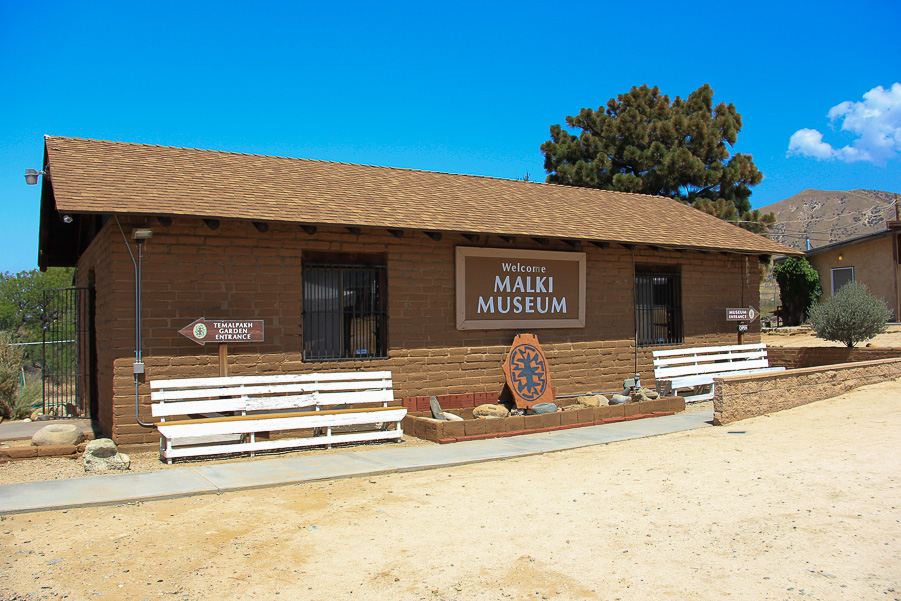 The event started with a Native American color guard raising the American flag and a wonderful rendition of the National Anthem beautifully sung by a Native American.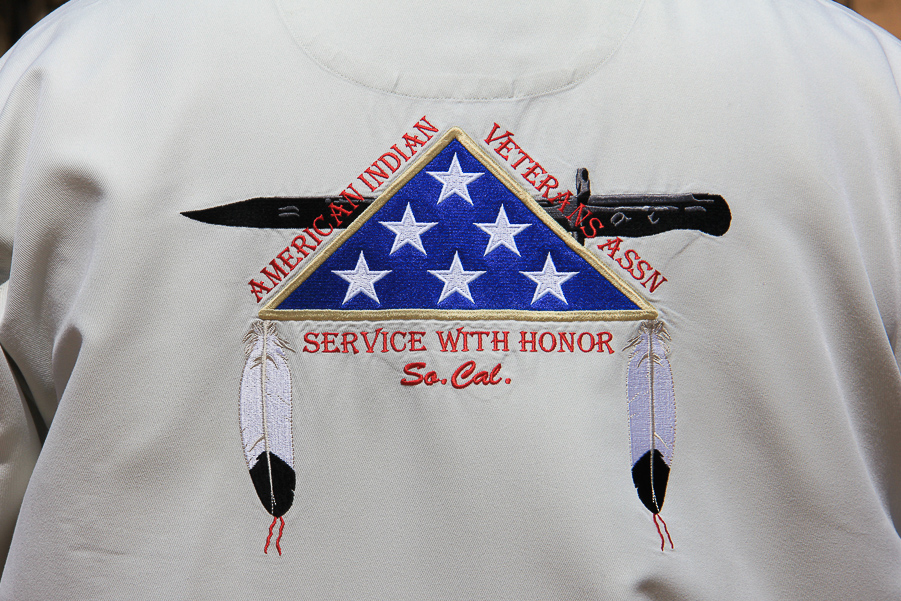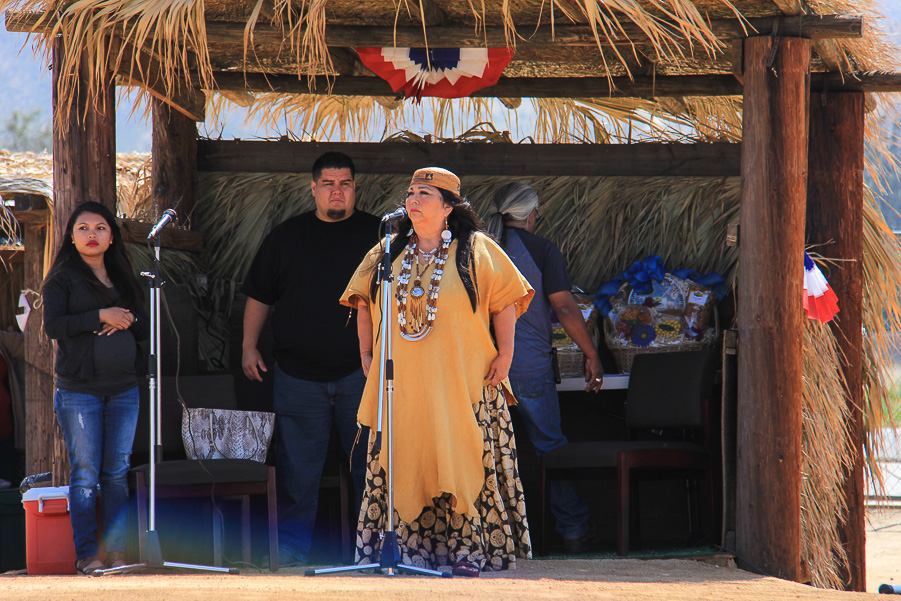 There was "bird singing" all morning long. Bird singing is a tradition of Southern California Native Americans. Briefly told, the Creator sent a beautiful bird down to earth to sing the Creator's songs of peace and harmony between the people and animals residing in his kingdom. The bird thought the songs were so beautiful that he kept them to himself. The Creator was upset and turned the beautiful bird into a crow, which now can only squawk and it has only one color, dark. The Creator found another bird, which was humble, and it brought the Creator's songs to the people. For a long version of this tradition, click here.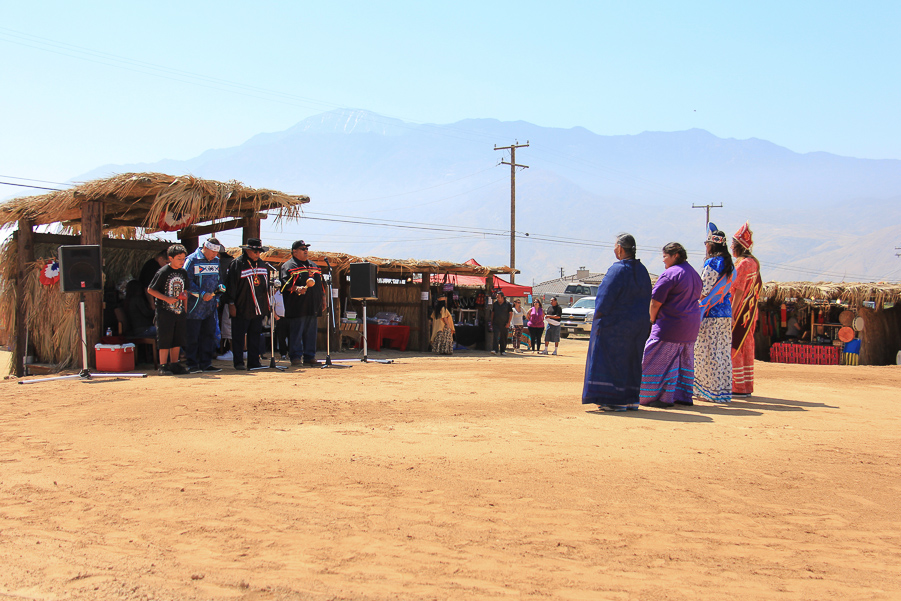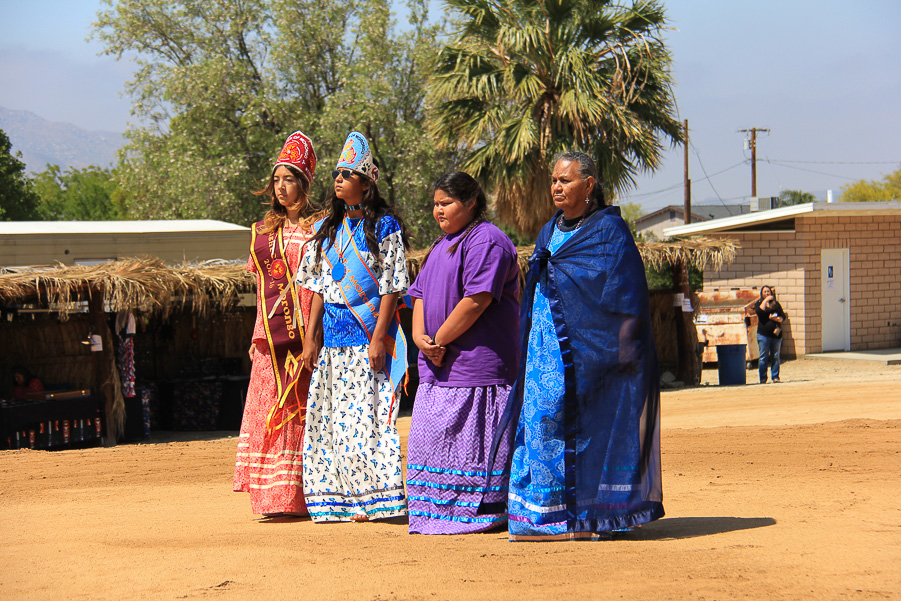 There were many Native American vendors here today from all over Southern California.
The Indian Fry Bread only cost $2.00 and it was delicious.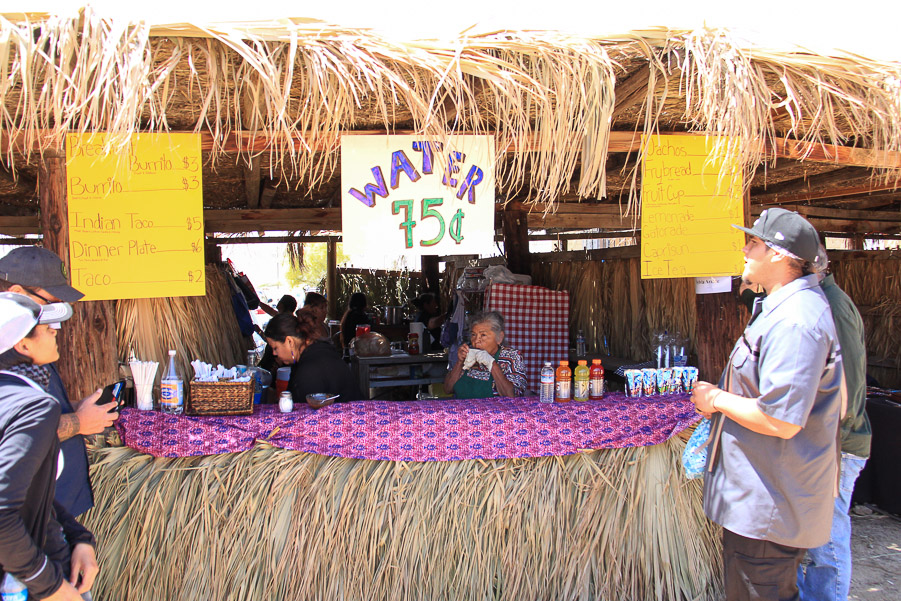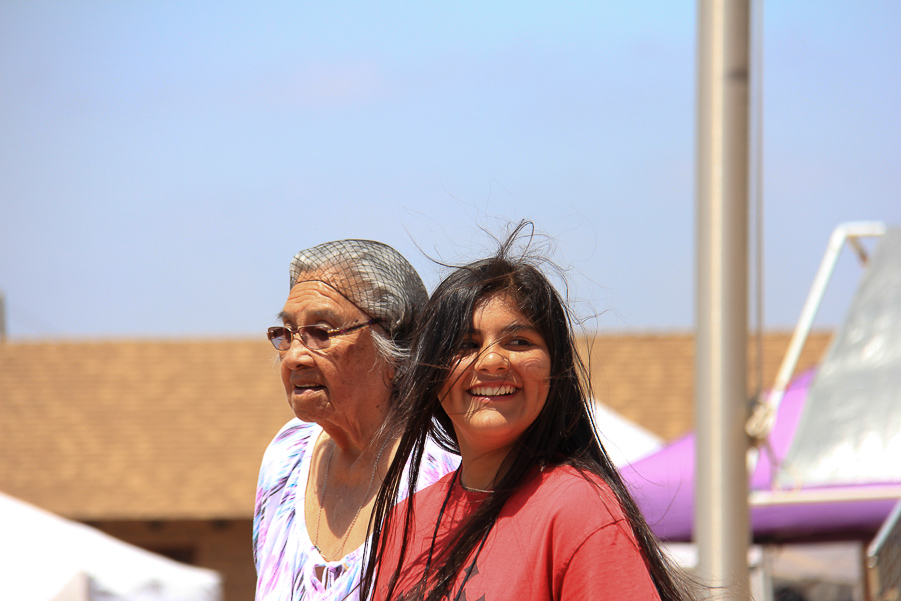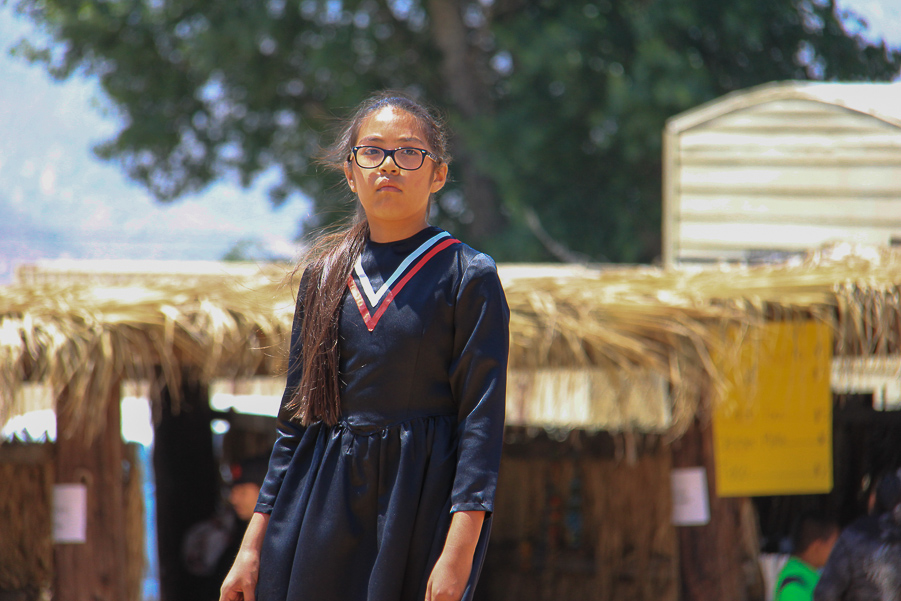 At noon, lunch was served. The menu was barbecued beef, corn on the cob, beans, salad, tortillas and rolls served with a hot salsa.
After lunch we saw a performance by Mike Rodell, a locally renowned hoop dancer. Traditionally hoop dancers used four hoops, but Mike incorporated 15 hoops into his performance. The Native American Hoop Dance is a form of storytelling dance incorporating anywhere from one to 30 or more hoops as props, which are used to create both static and dynamic shapes, or formations, representing various animals, symbols, and storytelling elements. It is generally performed by a solo dancer with many hoops.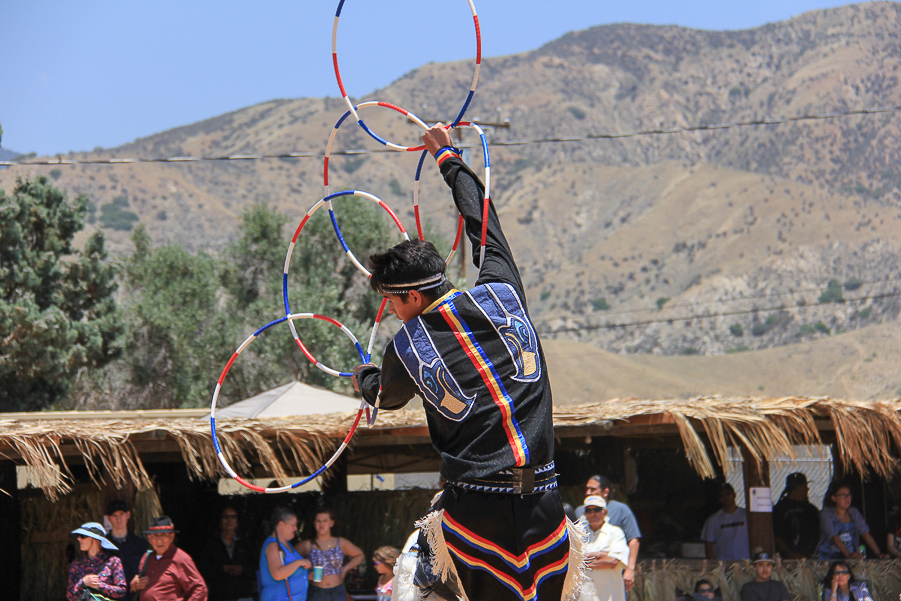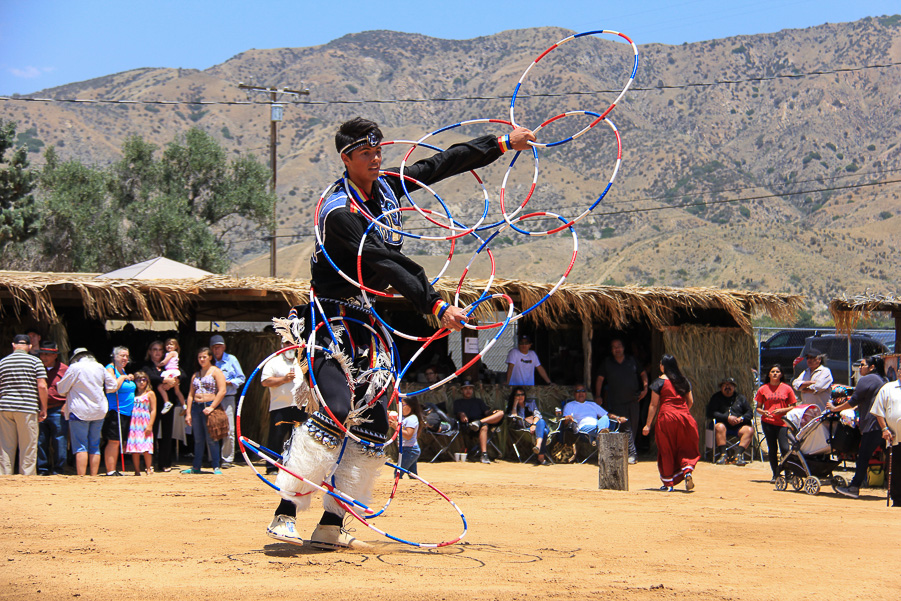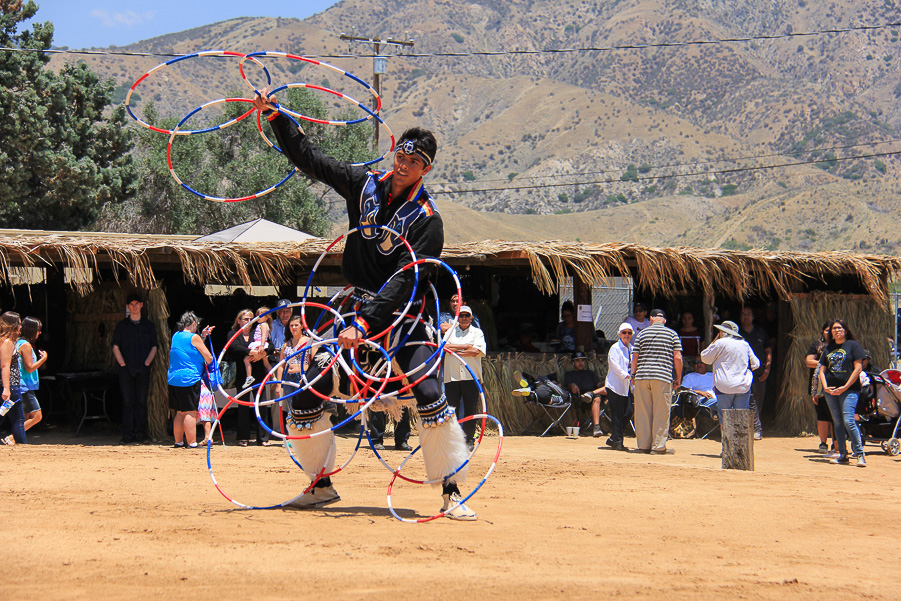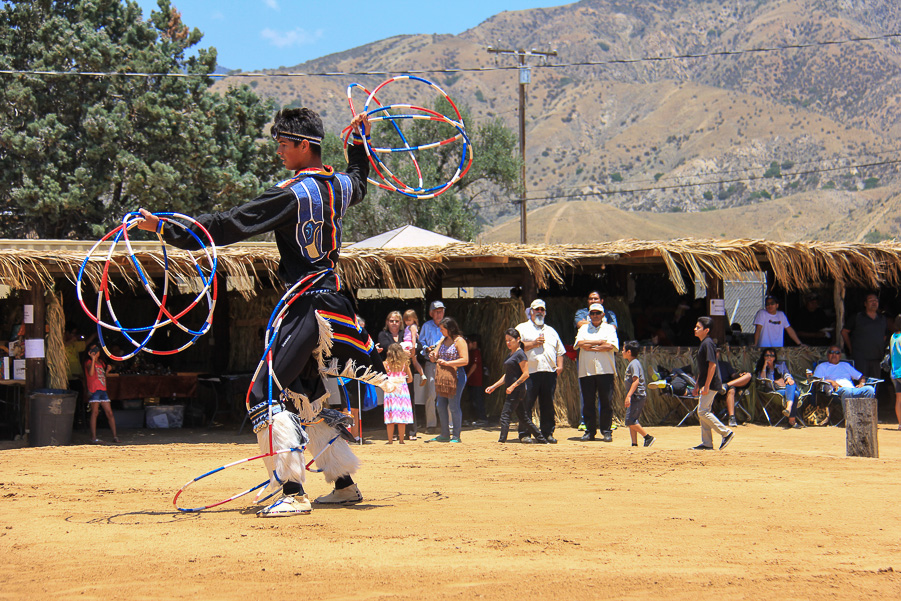 This was our third time visiting the Malki Museum and it just gets better every time that we're here.