July 17, 2019 - Wednesday - Today's adventure in Beverly Hills was surely a unique one for us. We went to see the world premiere of Louis Vuitton's traveling exhibition, called Louis Vuitton X, displaying over 180 items from Louis Vuitton's archives to trace the House's pioneering journey since its inception in 1854. The exhibition building is located at 468 N. Rodeo Drive and it was formerly a Brooks Brothers store. The property was purchased in September 2018 for $245 million by Louis Vuitton's parent company, LVMH Moet Hennessy Louis Vuitton. After the exhibition closes on September 15, 2019, the building will be turned into a LVMH-backed Cheval Blanc luxury hotel.
The show was exciting with its videos, light shows, music and displays.
Among the many custom pieces on display was this champagne bag.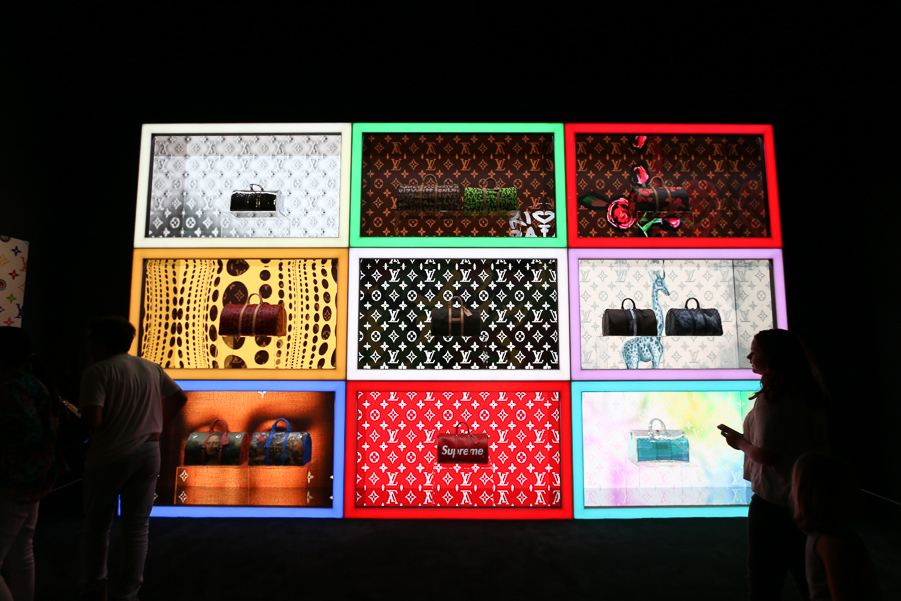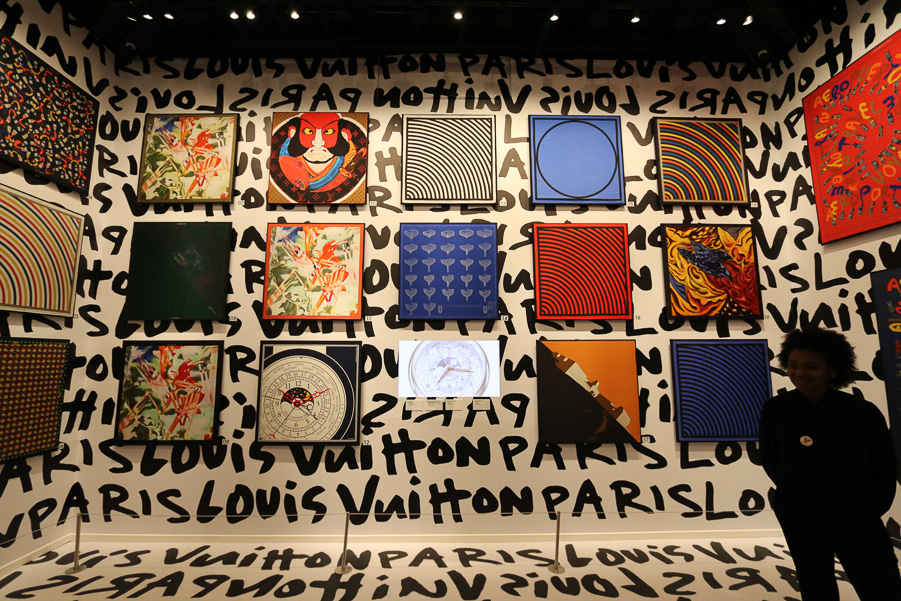 This nurse's outfit is embroidered leather.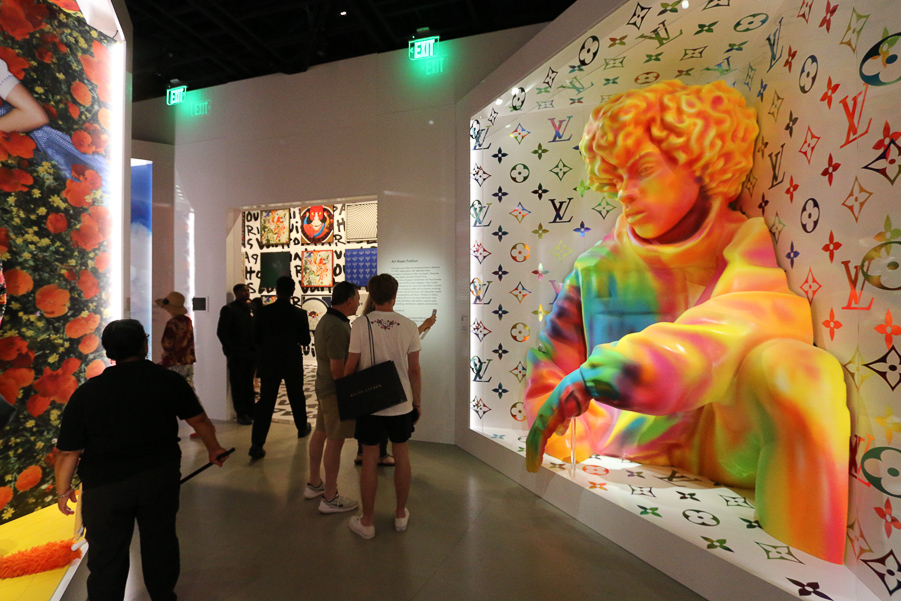 On the second floor of the building was a pop-up store, accessed by a circular pink staircase.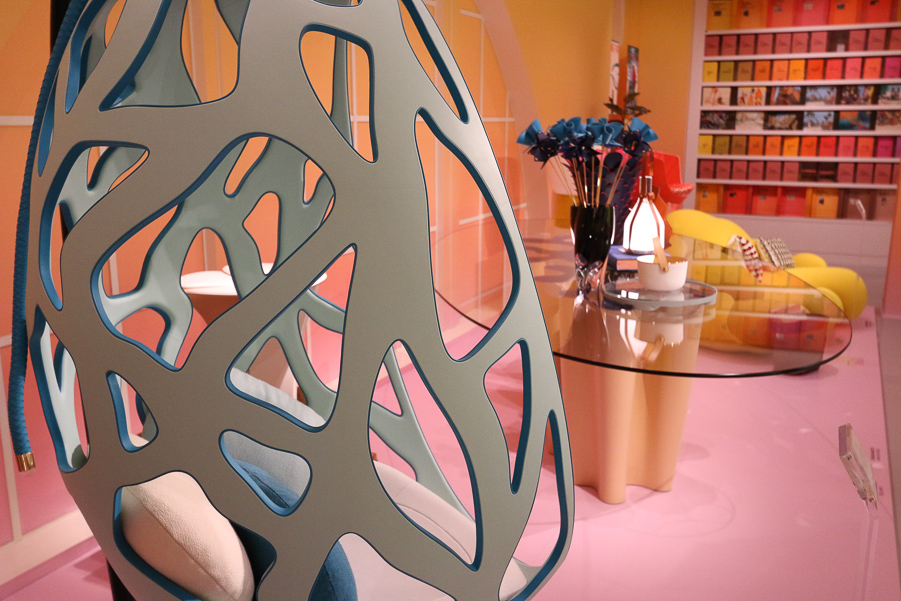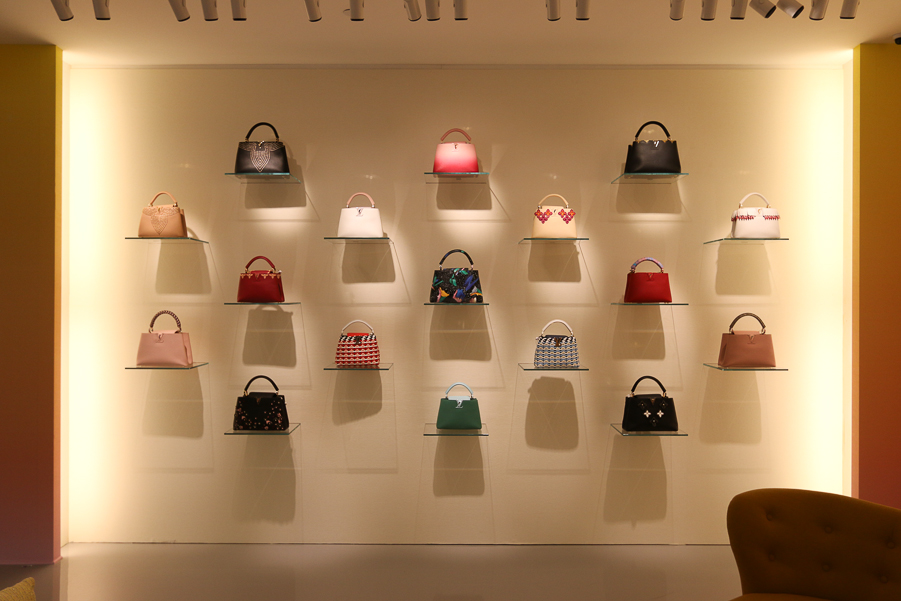 It was probably the only time that we ever felt what it must be like to experience the excitement of attending a Paris fashion show.
Our usual "go to" restaurant in Beverly Hills has closed, so today we tried Il Fornaio Cucina Italiana for lunch. The decor and ambiance exuded "Italy."
I had their "Ravioli alla Lucana," which is organic spinach ravioli filled with Italian sausage, ricotta, Grana Padano and fennel, then topped with fresh tomatoes, spicy tomato sauce with imported peperoncino, pecorino pepato cheese and fresh basil.
Judy chose their "Pennoni alla Vodka," which is large pasta tubes with proscuitto, vodka-cream-tomato sauce and Grana Padano.
To cap off the adventure, we ordered espressos and their "Zabaione alla Gritti," which is chilled zabaione with fresh berries, bellini sorbet, fresh whipped cream and an amarena cherry.