September 19, 2015 - Today's adventure was to see the Lummis House in Los Angeles. Charles Fletcher Lummis (1859 - 1928) was a jack of all trades. He was a journalist, an Indian rights and historic preservation activist, who was also a photographer, ethnographer, archaeologist, poet and librarian. The Lummis House, also known as El Alisal, is a rustic American Craftsman stone house that was built over the period of 1897 to 1910. Located on the edge of Arroyo Seco in northeast Los Angeles, California, the house's name means "alder grove" in Spanish.
Lummis was a very interesting man. When he got the job working for the L. A. Times, he was working in Cincinnati. He walked from Cincinnati to Los Angeles to see the country, while filing reports to the Times along the way.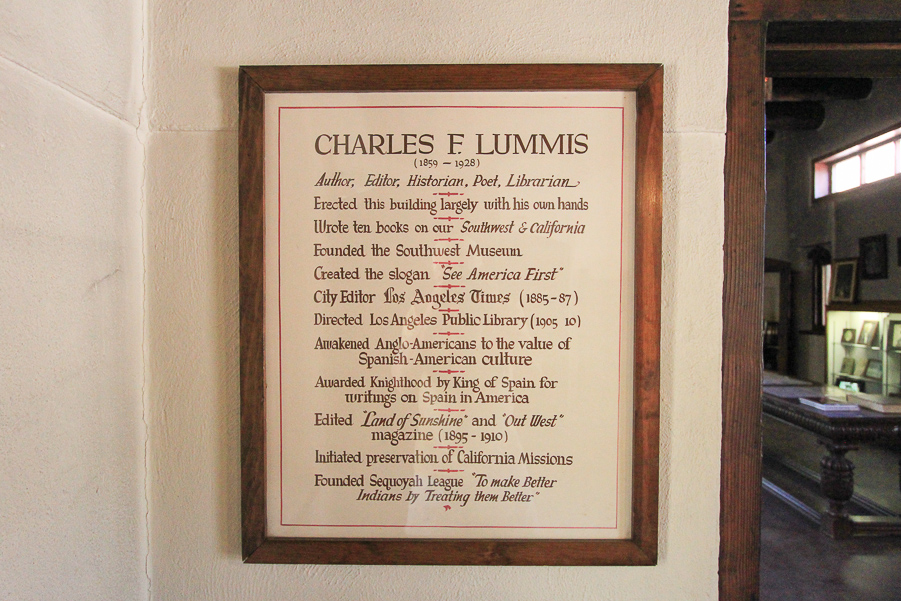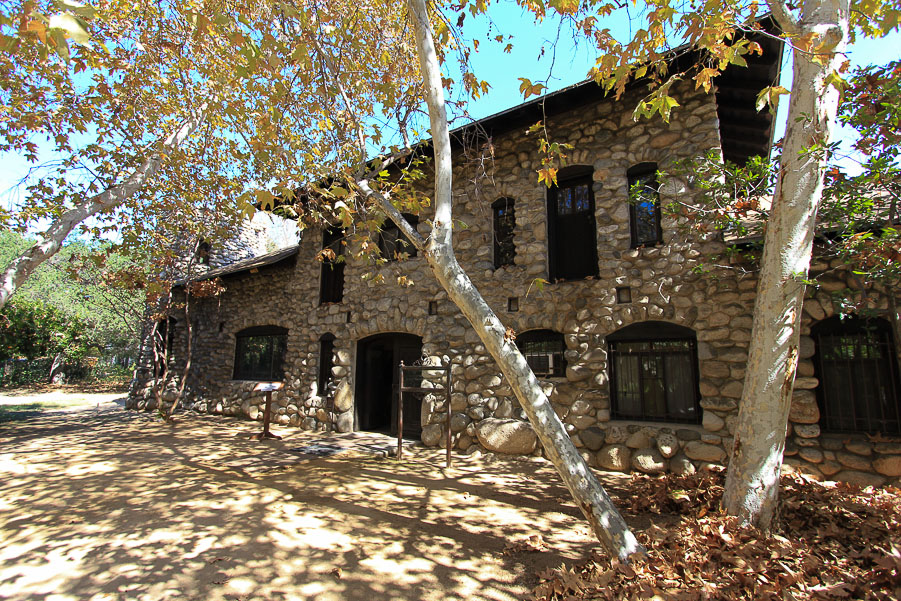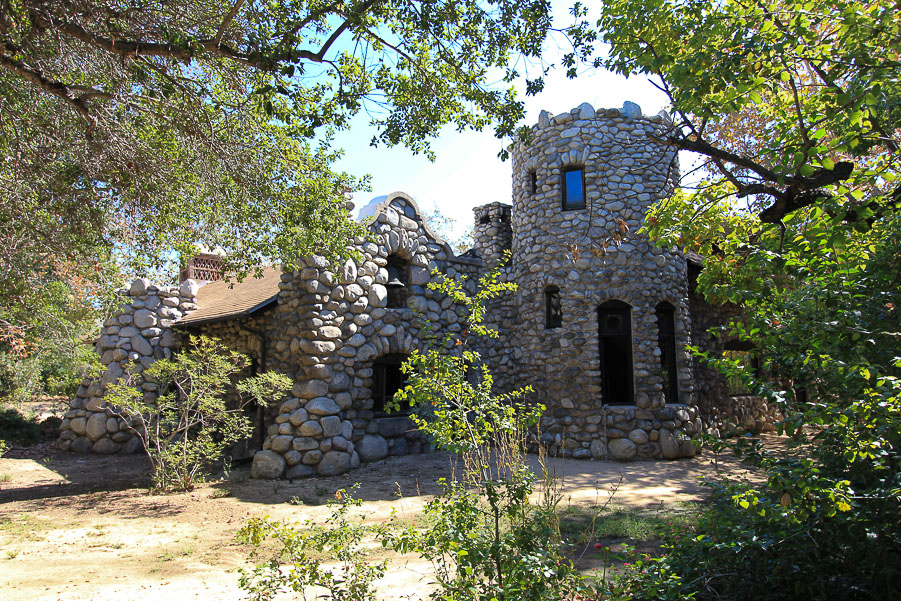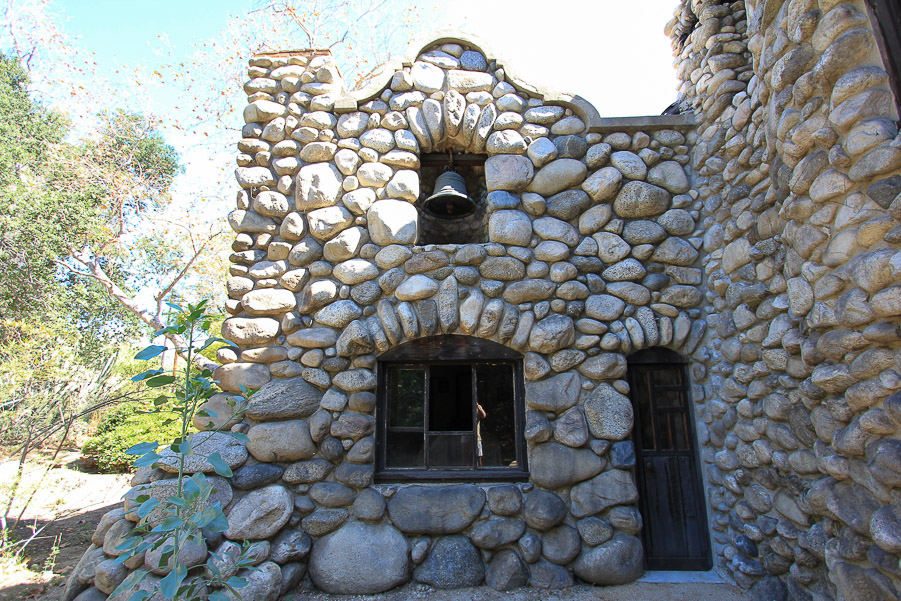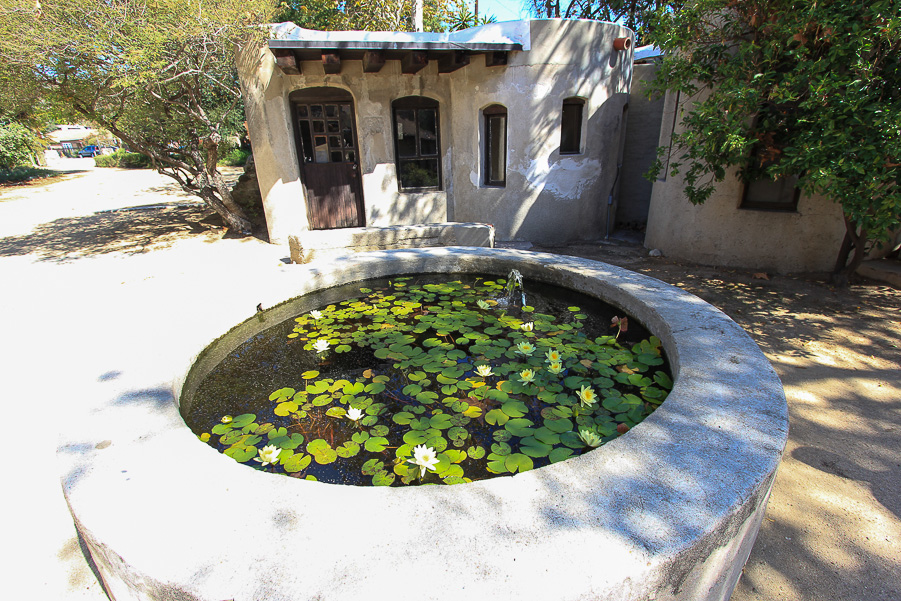 Notice the crude staircase leading to the second floor patio.
The elaborate chimney is for the large kitchen.
The interior and exterior walls are constructed from concrete, rubble and stone. It has never suffered any extensive damage from earthquakes.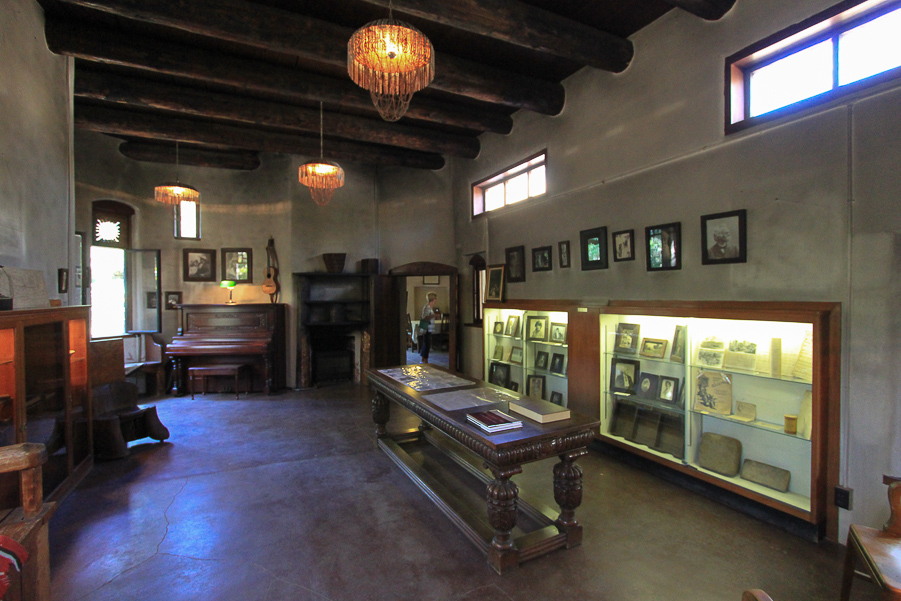 This is the desk that Lummis used in this house.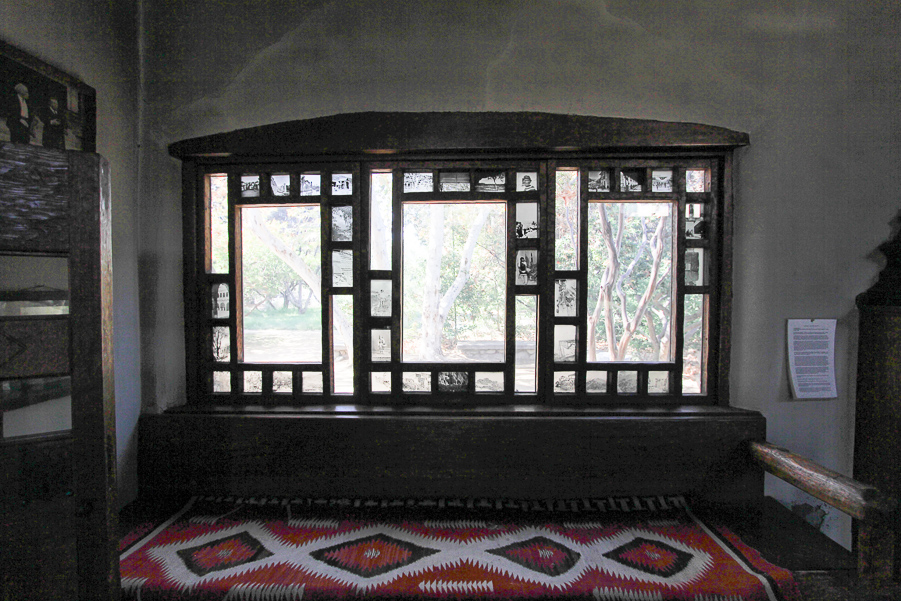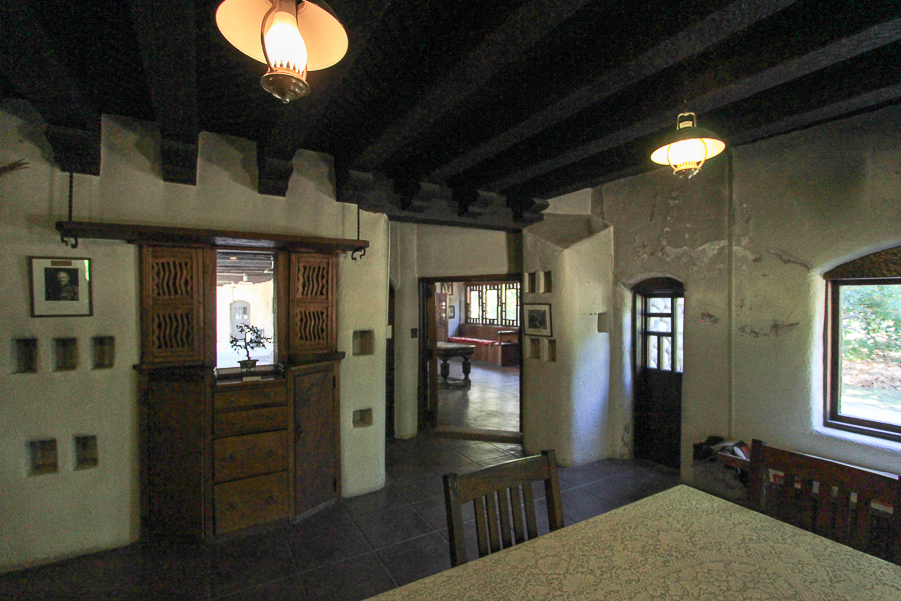 This is the kitchen beneath the elaborate chimney.
All of the woodwork was hand carved by Lummis, including this beautiful one with Aztec-style carvings. The door knob is a meteorite.
This sculpted fireplace must be beautiful when lit, showing the Native Americans leaping over the fire.
While the grounds need a little TLC, the general setting is very peaceful.
On our way to the Lummis House we drove right past Union Station in Los Angeles and also right by Philippe's restaurant, so we had our lunch here. Double-dipped French dip sandwiches, potato salad, a pickled egg and lemonades, what more could we ask for?
After the tour, we headed home through South Pasadena, so we had to stop at the Fair Oaks Pharmacy for a sundae. Today's selection was a butterscotch sundae with mint chocolate chip ice cream. Do you think we liked it?