June 8, 2019 - Saturday - After only one month, we're back at the La Quinta Museum for their new exhibit, Road Trip Route 66. This exhibit is a compilation of memories about the historic Route 66, about how the Mother Road's past dialogues with the present, and the adventurous spirits who get their kicks on the road. The exhibit showcases the photography of Andy Romanoff and Brian Helder.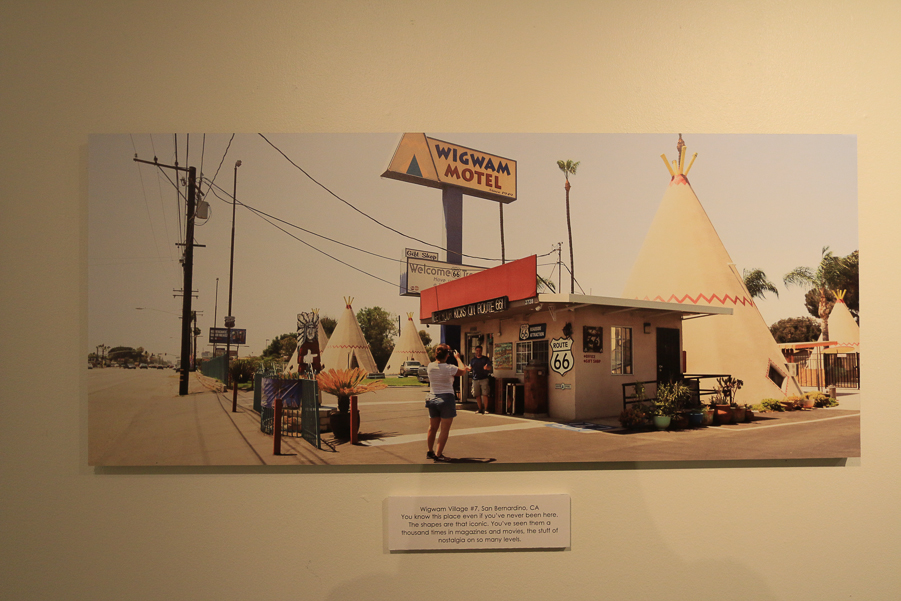 Before Sonny met Cher, he worked at his family's market in Fontana, CA.
Remember round beds?
There were a number of local artists who created imaginative works based on the shape of the Route 66 sign.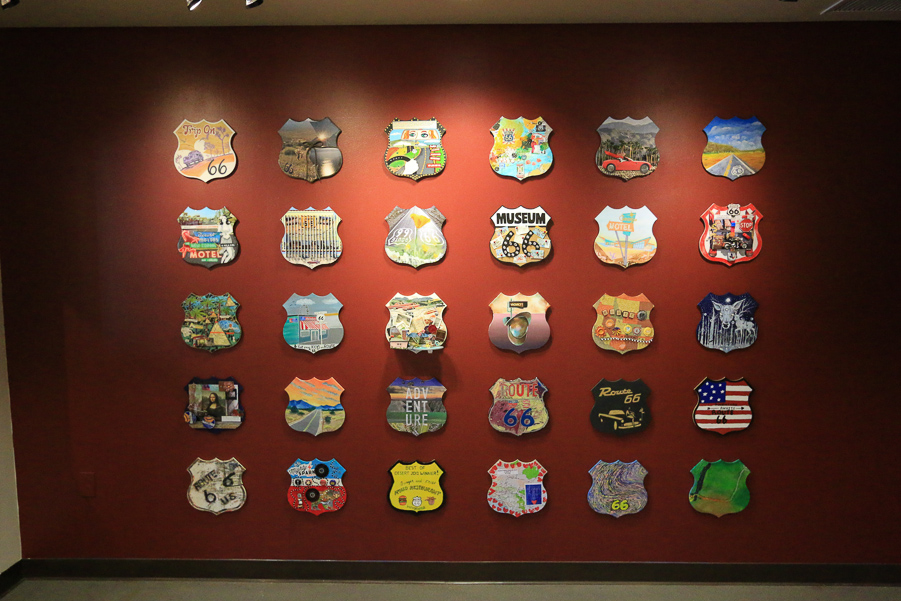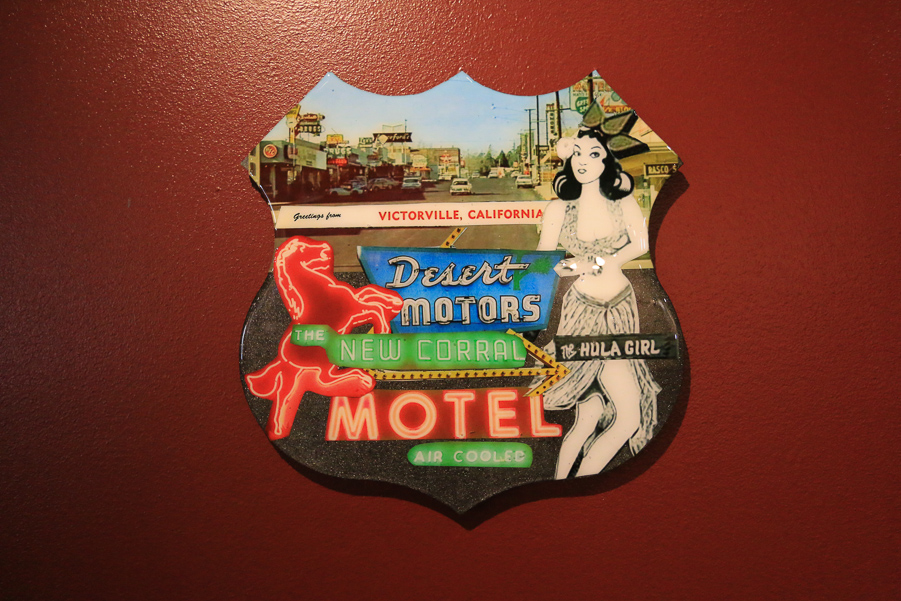 It's a great exhibit, unlike the many Route 66 museums we've seen here in SoCal.
After the museum we stopped at the Cafe at Shields for lunch.
Judy had their wonderful Chicken Curry Salad which is shredded chicken breast in yellow curry, whole grain mustard house sauce, papaya, celery, carrot, sliced, and toasted almonds on a field of mixed greens with balsamic vinaigrette. It's served with a slice of banana bread.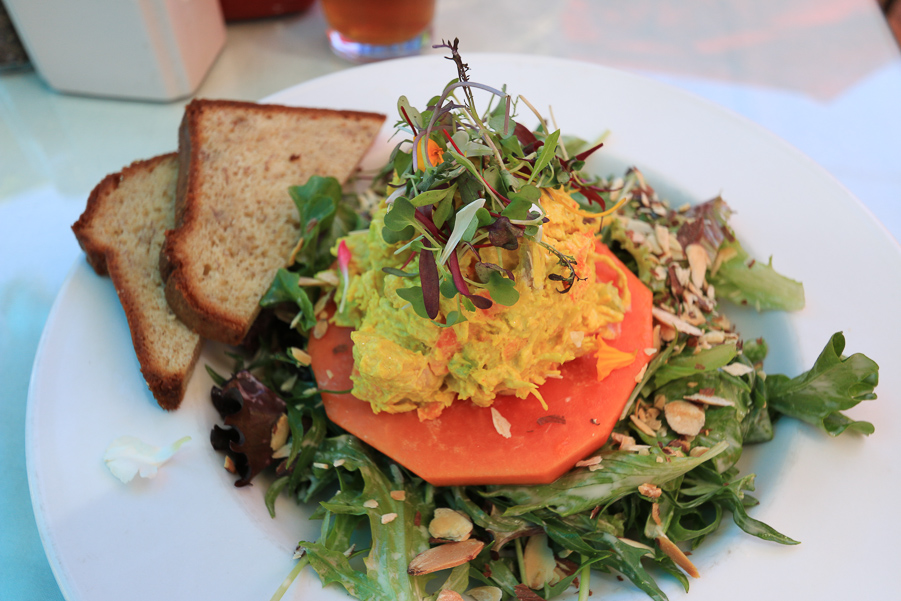 It's "Restaurant Week" in the Palm Springs area so I took advantage of one of their fixed-price meals. My sister would have loved the appetizer, "Stuffed Dates," with plump Medjool dates stuffed with jalapeño, bleu cheese, and proscuitto, wrapped in bacon, and finished off with a shallot demi-glace and balsamic reduction.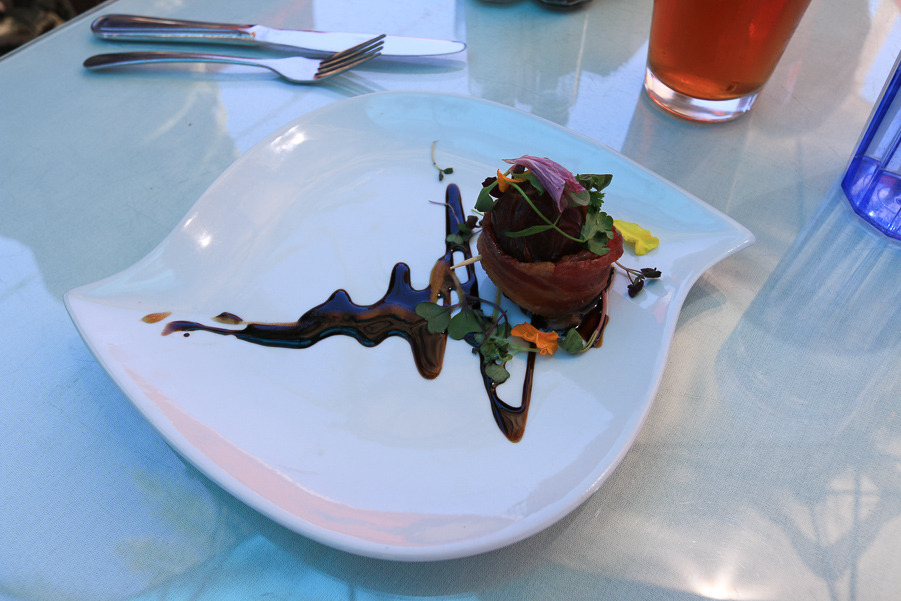 My entrée was "Shields Signature Salad" with fresh spinach topped with Deglet Noor dates, dried cranberries, walnuts, pear, mango, crumbled blue cheese, and their house mango vinaigrette.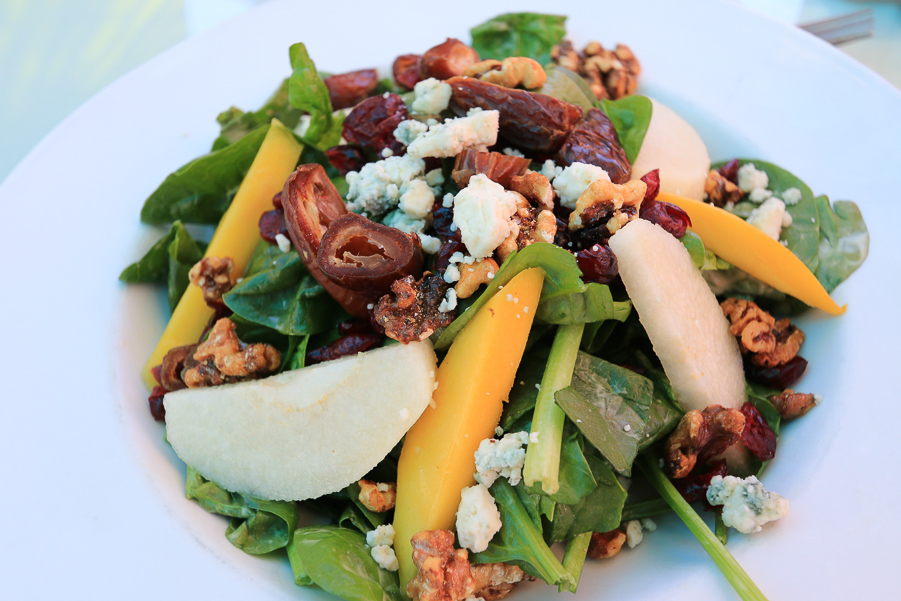 Lastly, my dessert was a fresh sorbet made with dragon fruit. And yes, I did share.