March 23, 2022 - Wednesday - Today we were back in the desert to visit the La Quinta Museum for their latest exhibit called "The Ranges Between." The Ranges Between explores the California Desert through color, space, and form. The exhibit features the works created by desert master Eric Merrell, during his Artist Residency with the Mojave National Preserve Artist Foundation.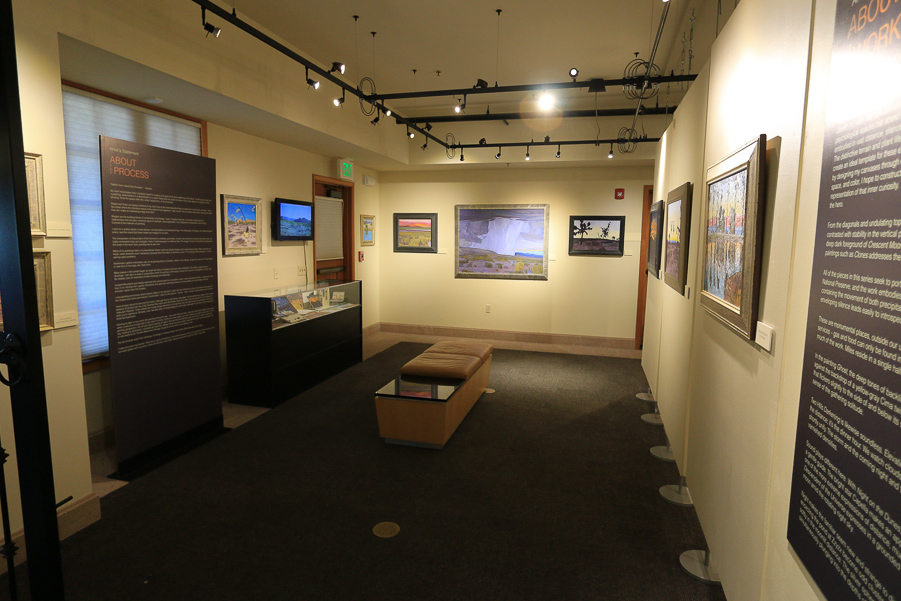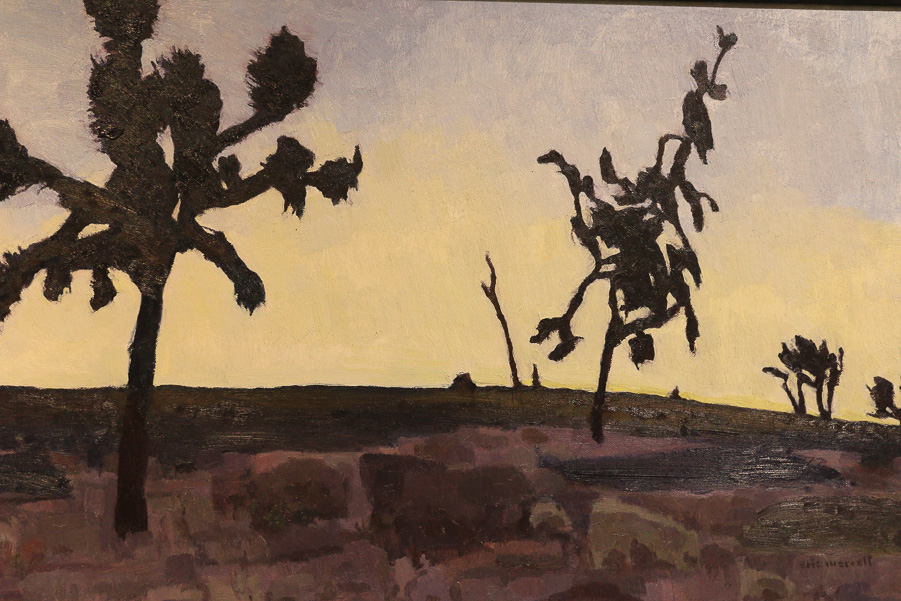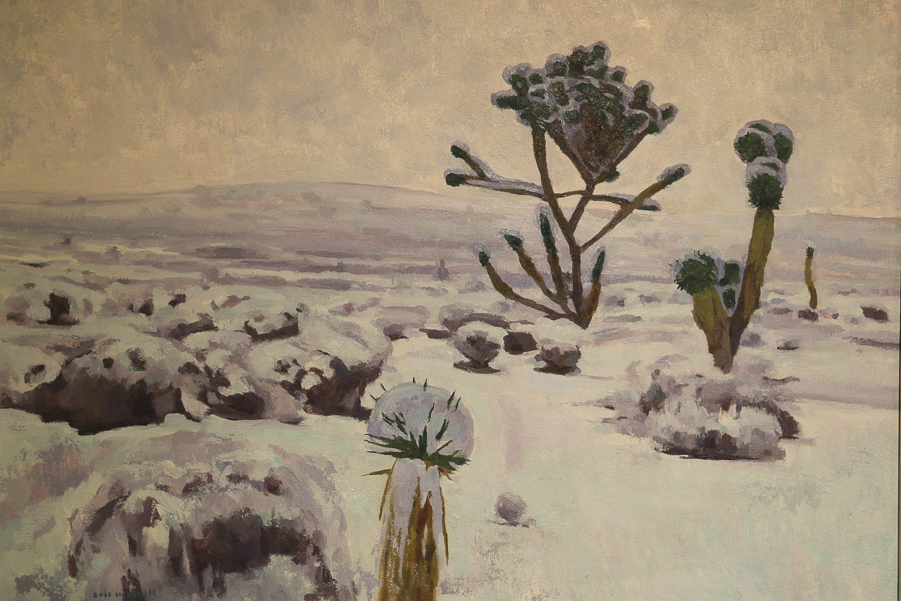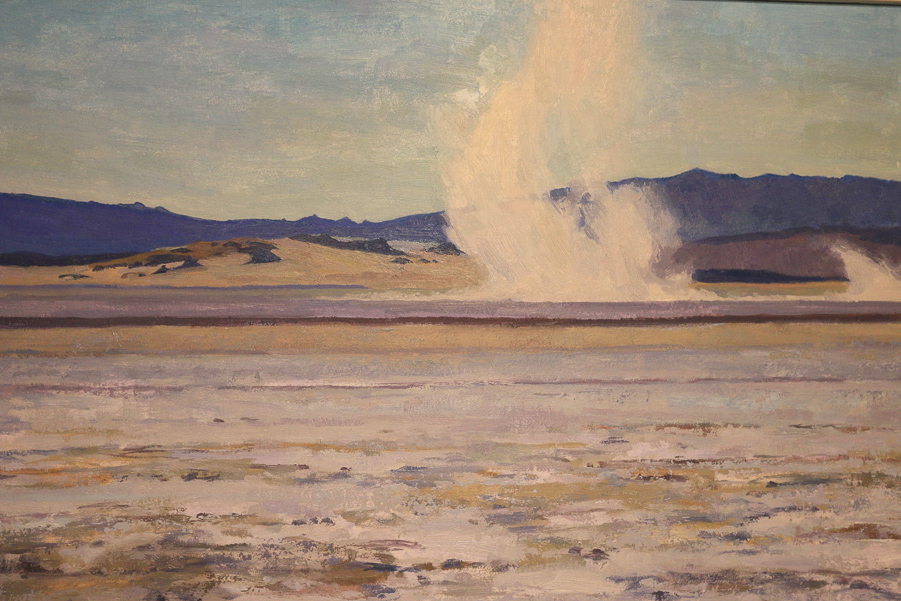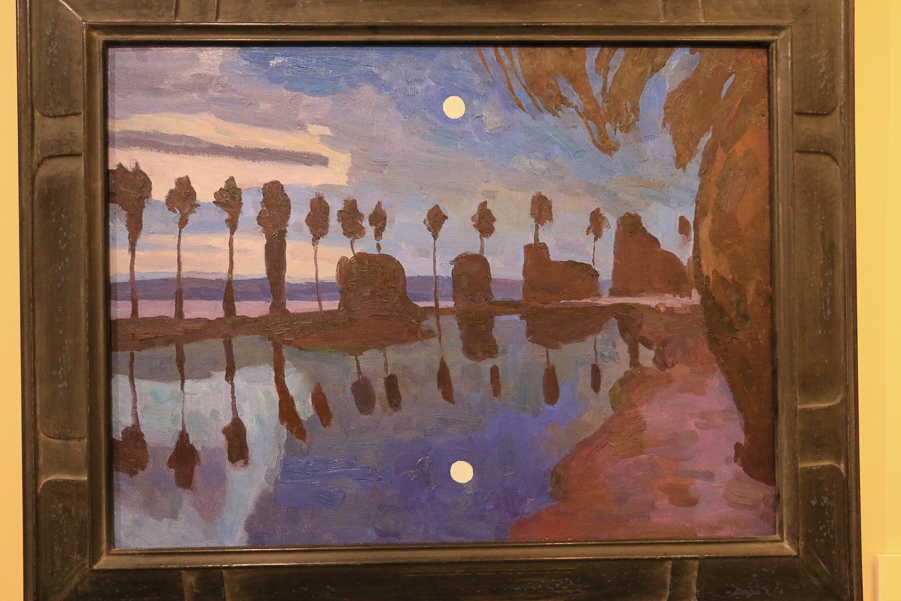 Since last here the museum has been remodeled. The revolving exhibits are on the first floor and the permanent collection is on the second. They did a nice job putting it together.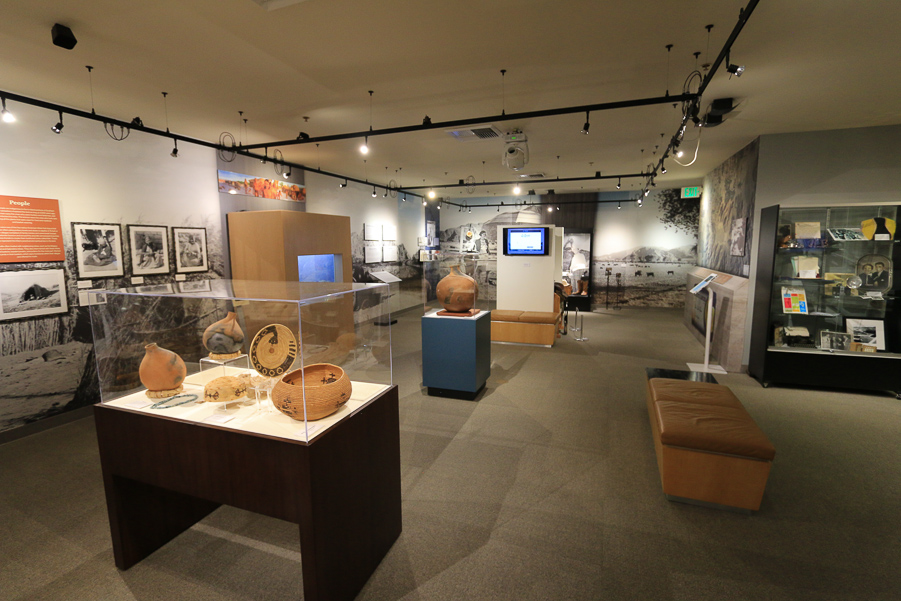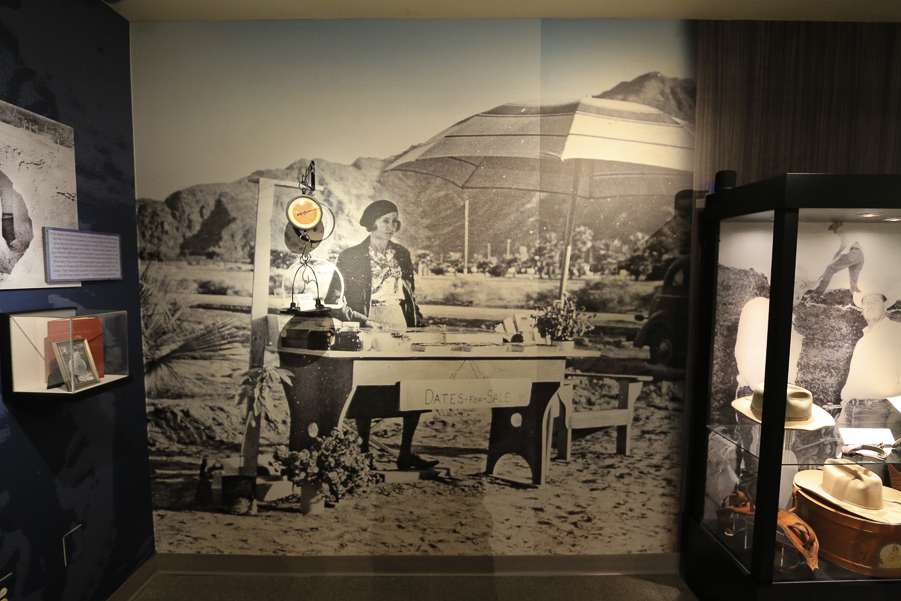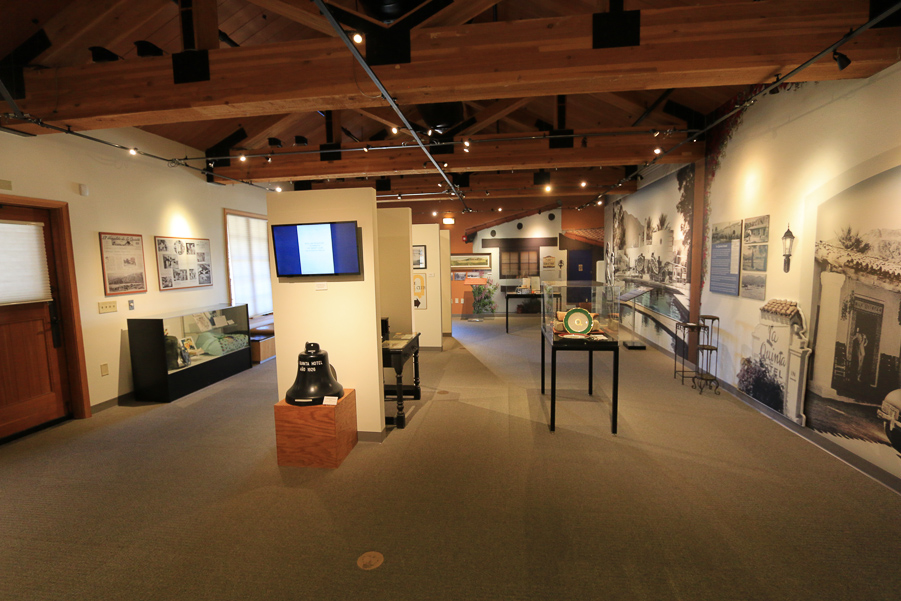 After the museum we had lunch at the Cafe at Shields in Indio.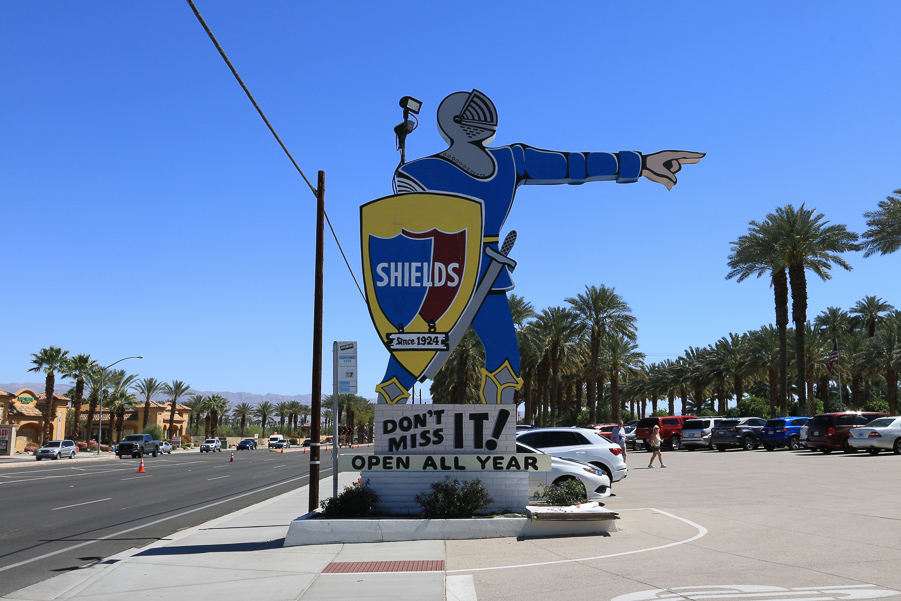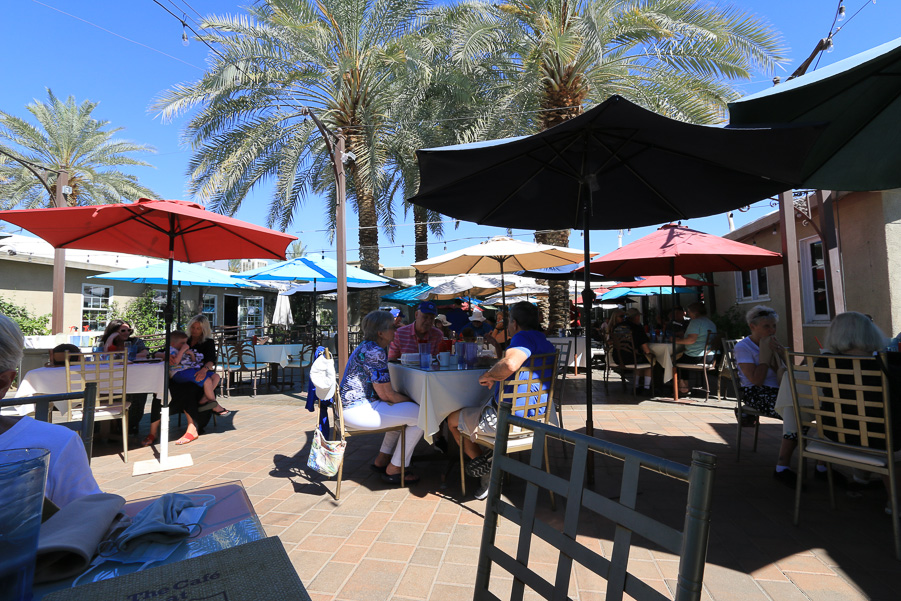 We both had their stuffed dates for an appetizer.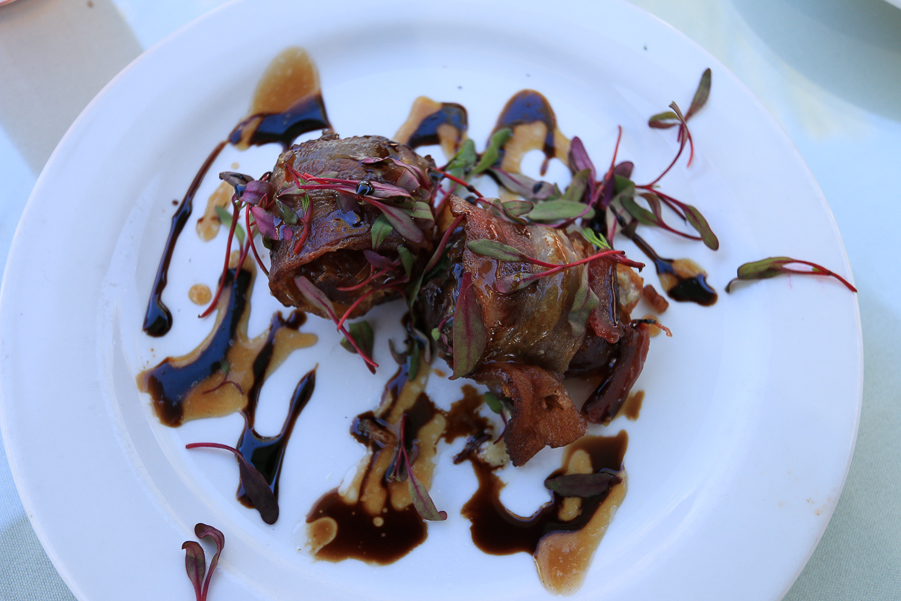 Judy had their pulled pork sandwich with Cole slaw.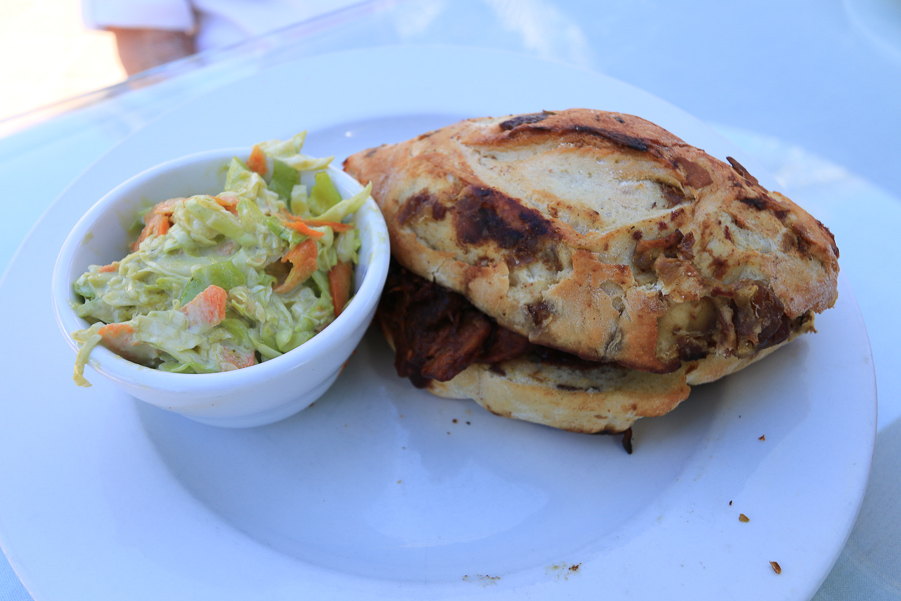 I had their fish and chips which were yummy.
It was a nice adventure and it wasn't too hot in the desert today.