February 18, 2022 - Friday - Today we drove into the South Bay area of Los Angeles to visit the Lomita Railroad Museum in Lomita, CA. The Museum was built in 1966 and the depot is a copy of the Boston & Maine's Greenwood Station at Wakefield, Massachusetts, which was built in the 1800's. Dedicated to the proud era of the steam engine, complete authenticity is the hallmark of the Museum.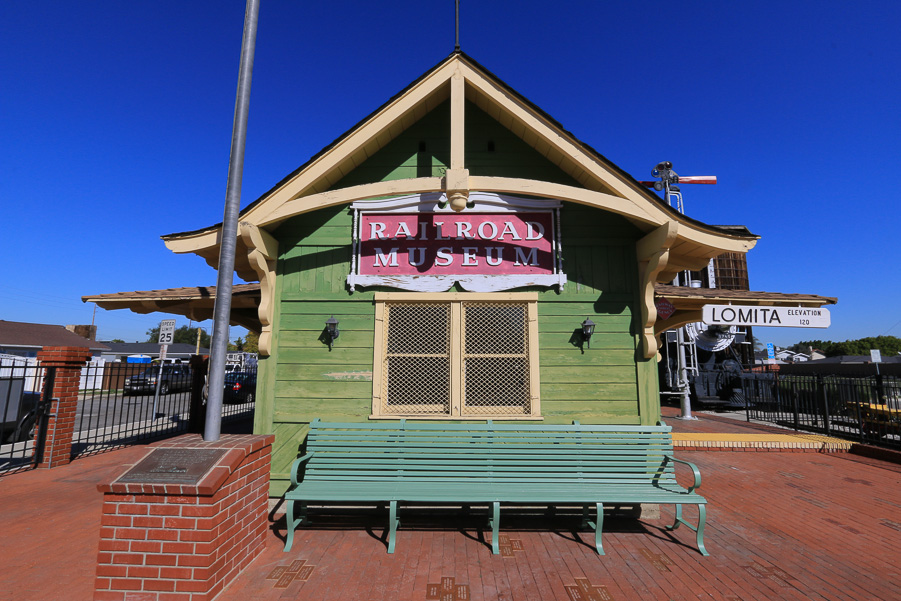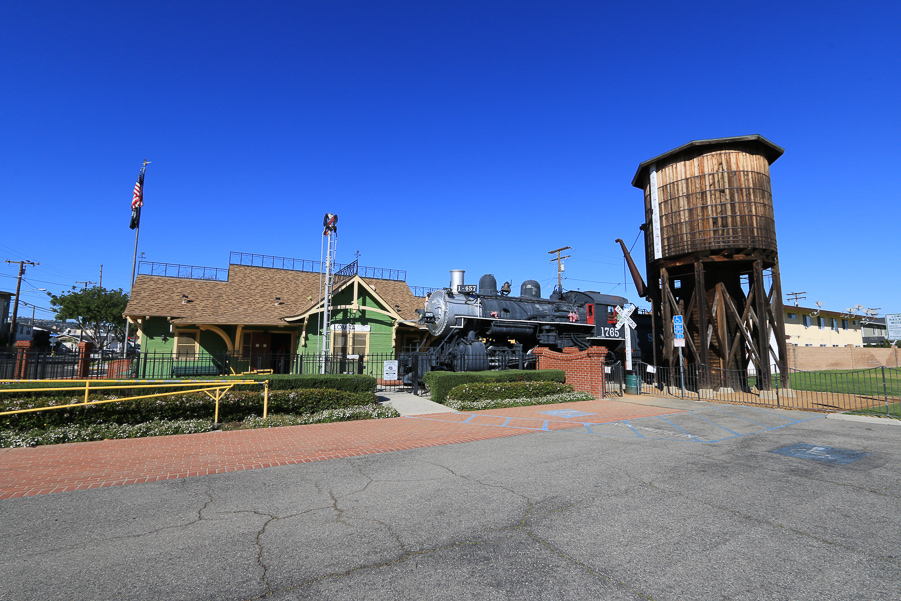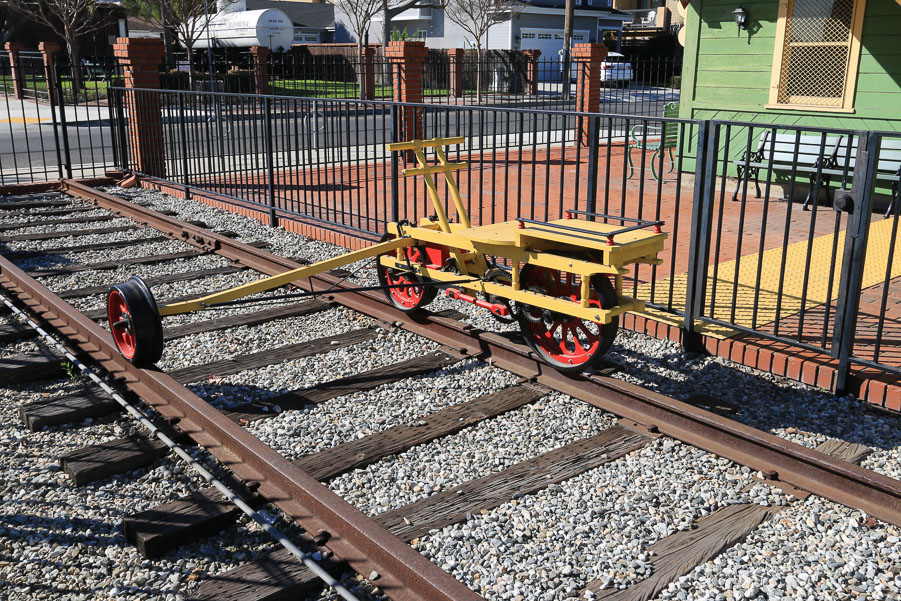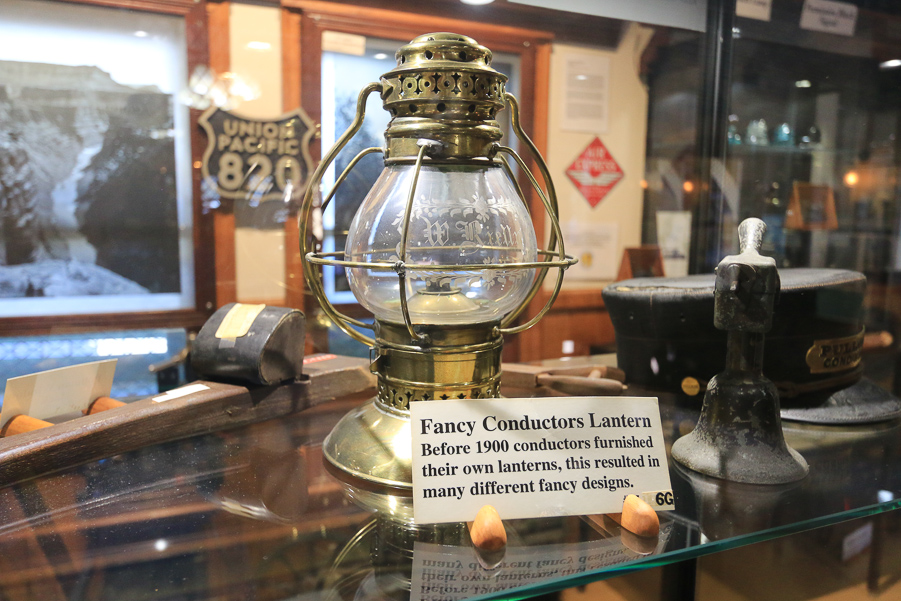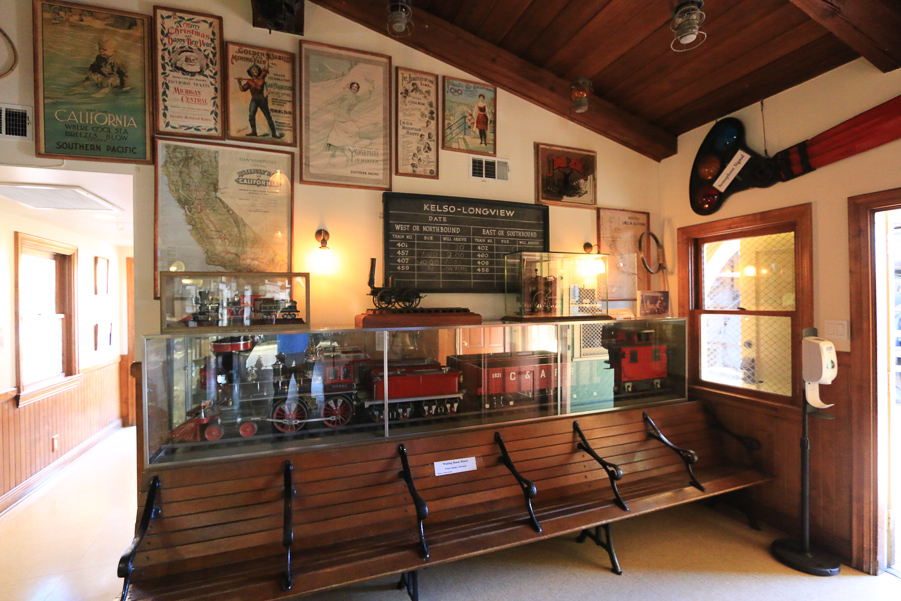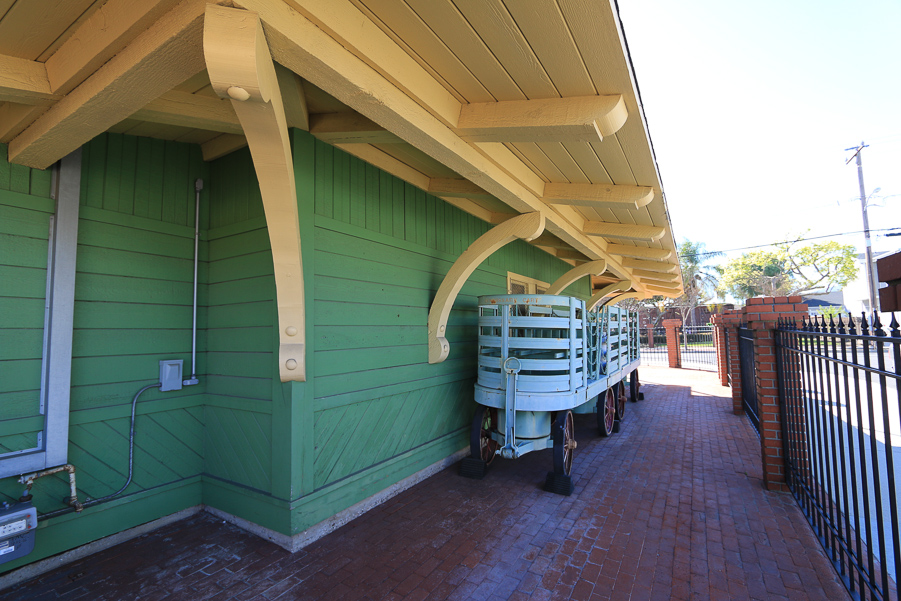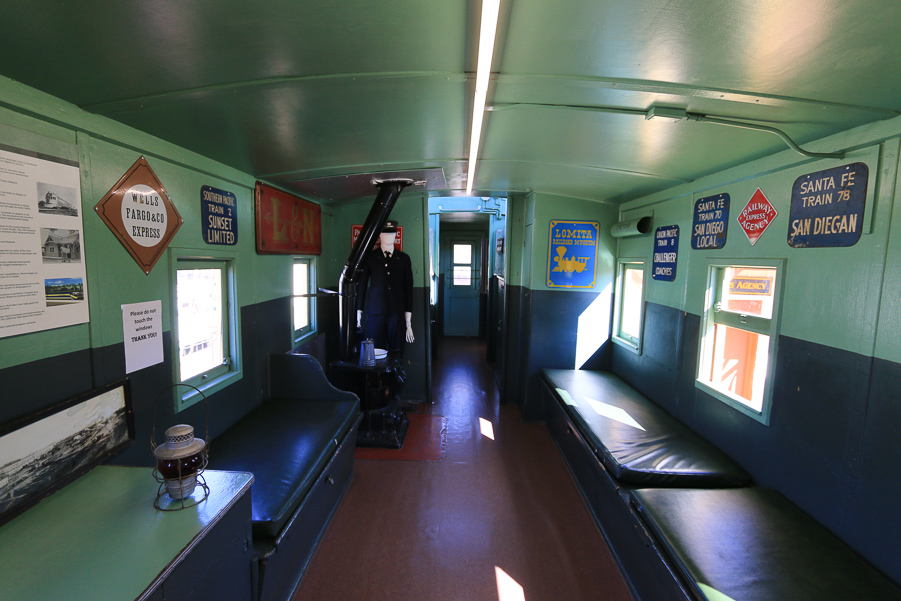 It must have taken a while to learn these controls.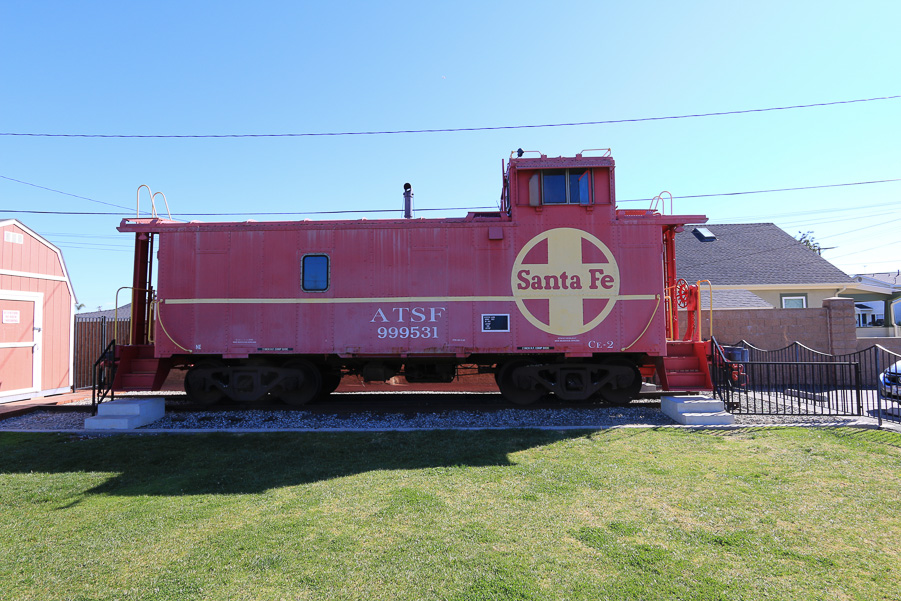 The "office" was always in the caboose.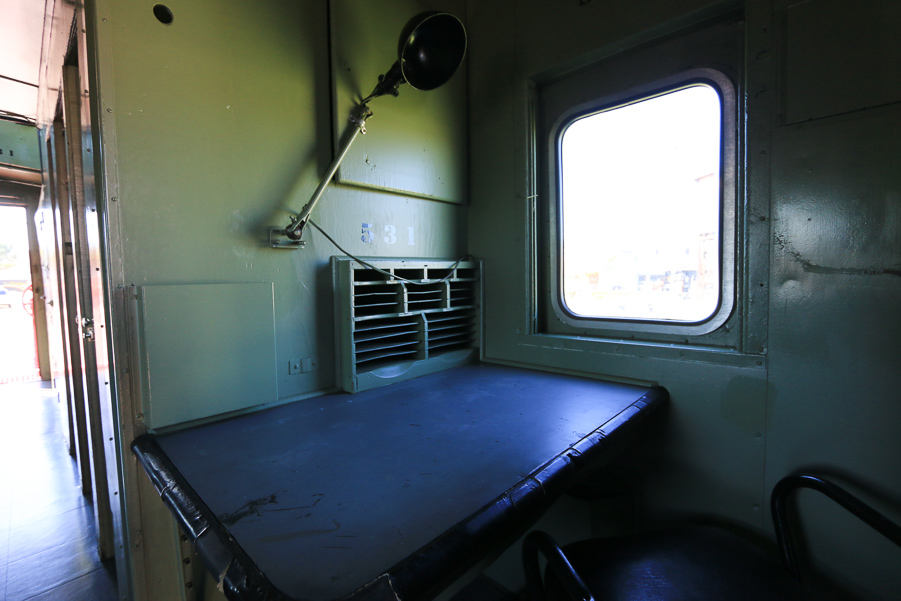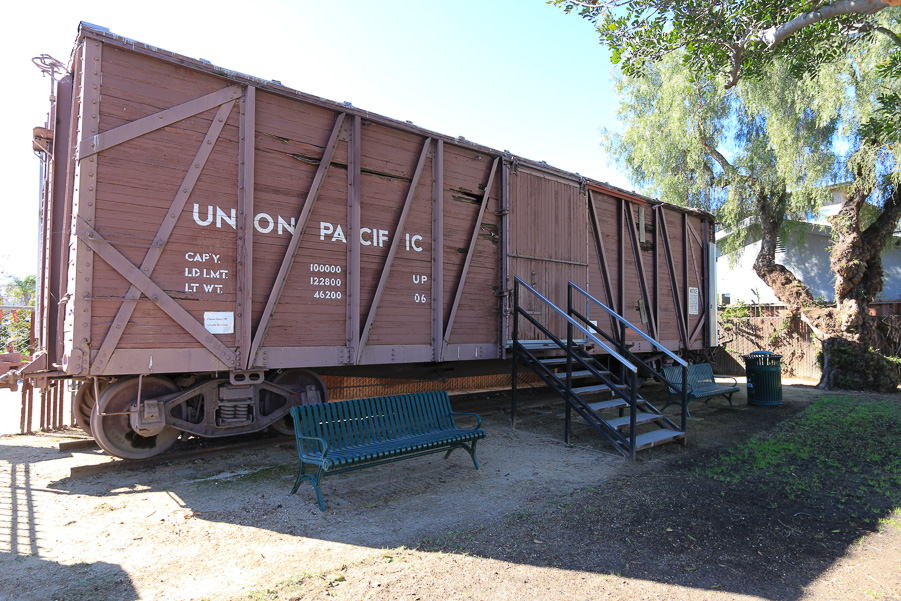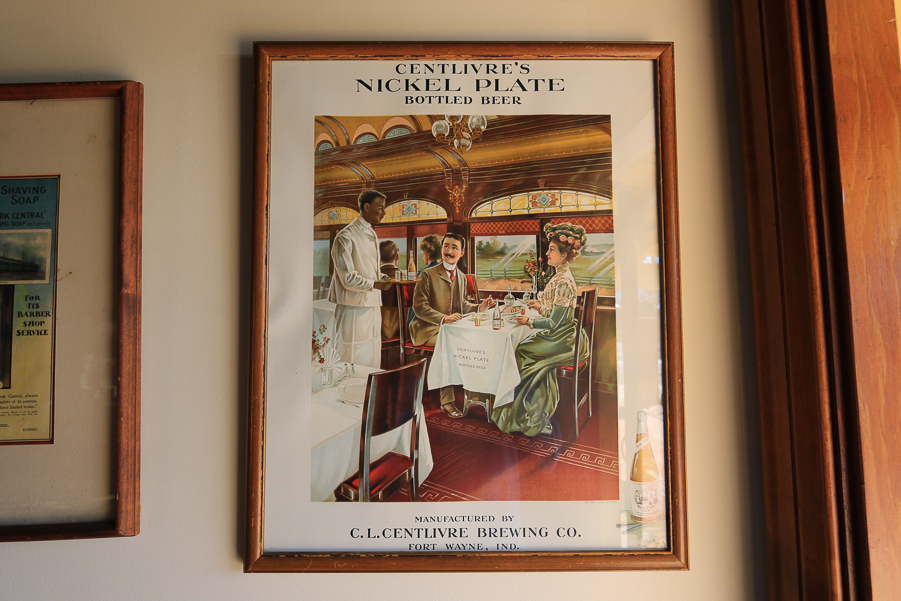 This is a great museum that is clean and very well maintained. Kudos to them!
After the Museum we drove into Torrance, CA to eat at Gaetano's Restaurant. We hadn't been before but we were very impressed, even before the food arrived.
I had their "Shrimp Mediterranean" with bowtie pasta, shrimp, sun dried tomatoes, feta, basil, pine nuts, Parmesan, garlic and an olive oil sauce.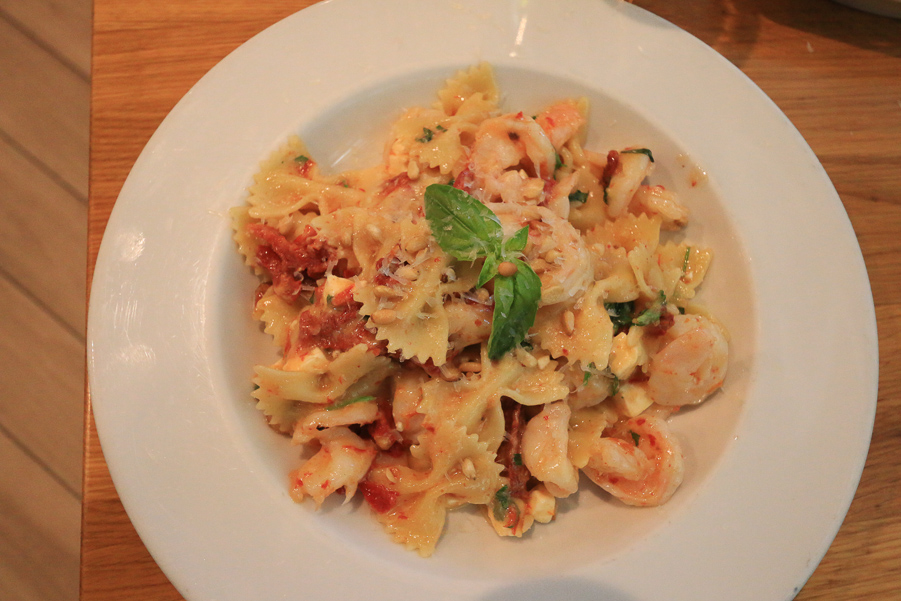 Judy had a combination lunch of pasta and salad. Her salad was "Pear and Gorgonzola" with greens, fresh pears, gorgonzola, candied walnuts, dried cranberries, avocado and a pear vinaigrette. Her pasta was "Roasted Butternut Squash Ravioli" with a delicious Parmesan sauce.
The food was wonderful as was the entire adventure.