August 17, 2023 - Thursday - Today we were in Pomona, CA to visit an iconic home, the Lassie House. The house was built in 1897 by the original owner George A. Lathrop and it later was the childhood home of Jon Provost, famously known for playing "Timmy" in the classic television series "Lassie." Jon lived here from 1955 to 1960 together with his parents and a brother and a sister. It was during this time that he would commute to Hollywood, acting in his starring role in Lassie. While Jon lived here, he had horses, goats, chickens and even the baby puppy of the original Lassie.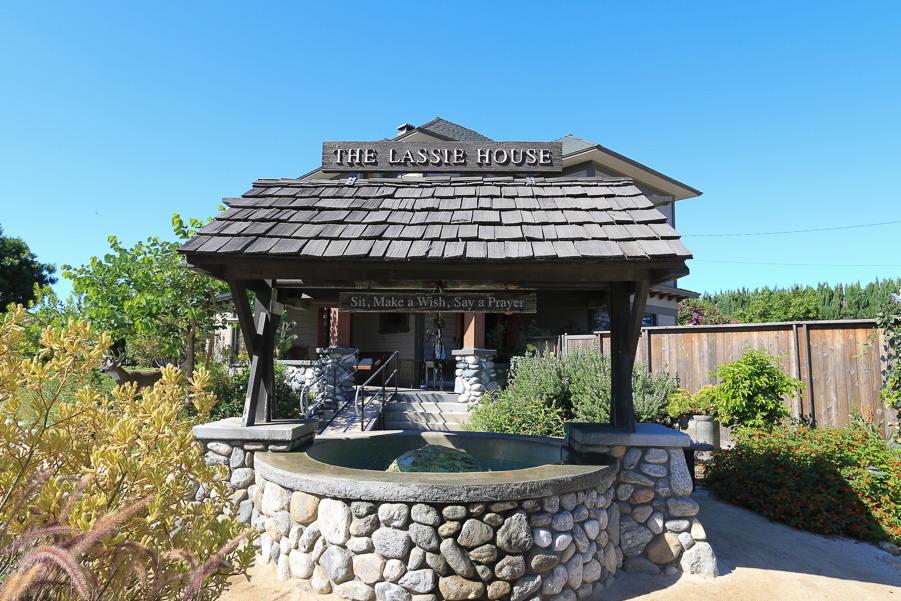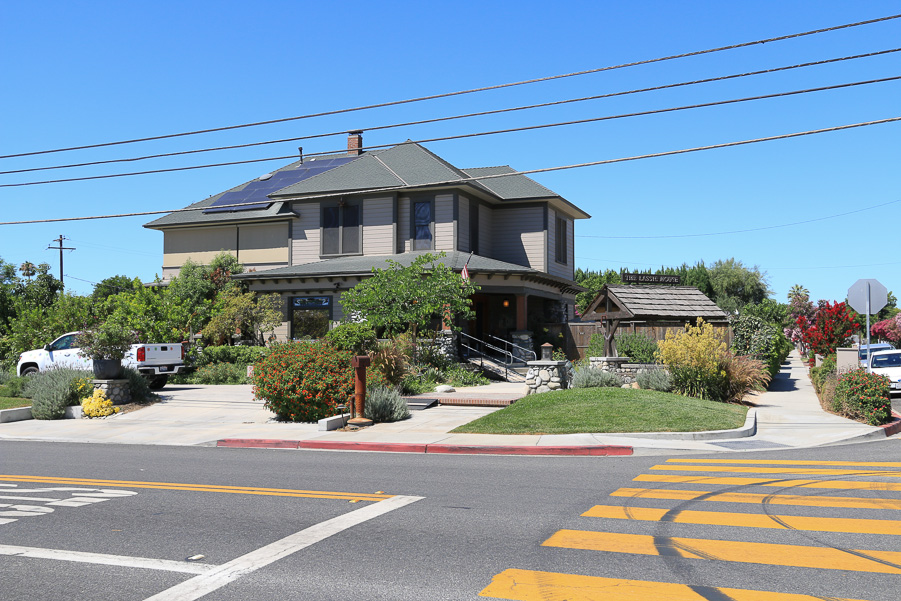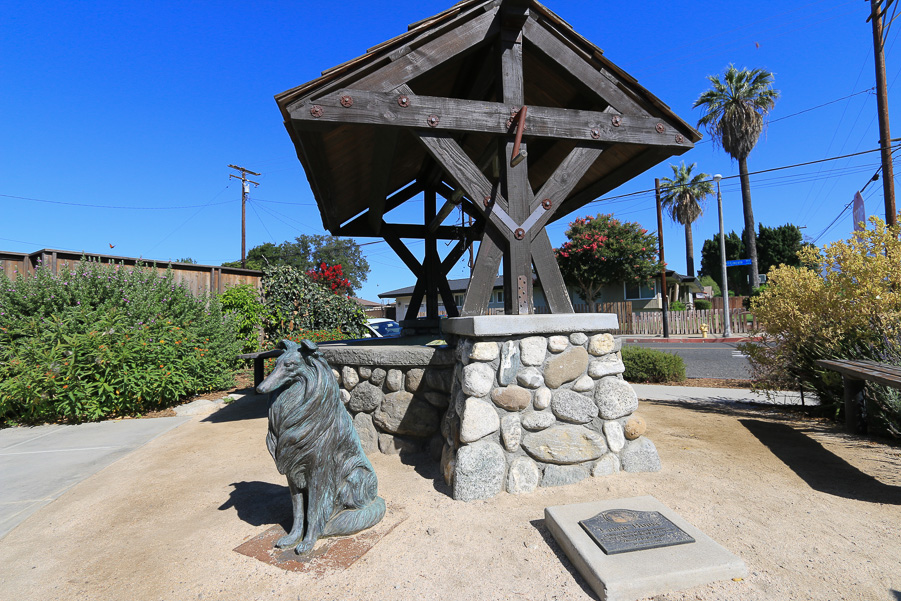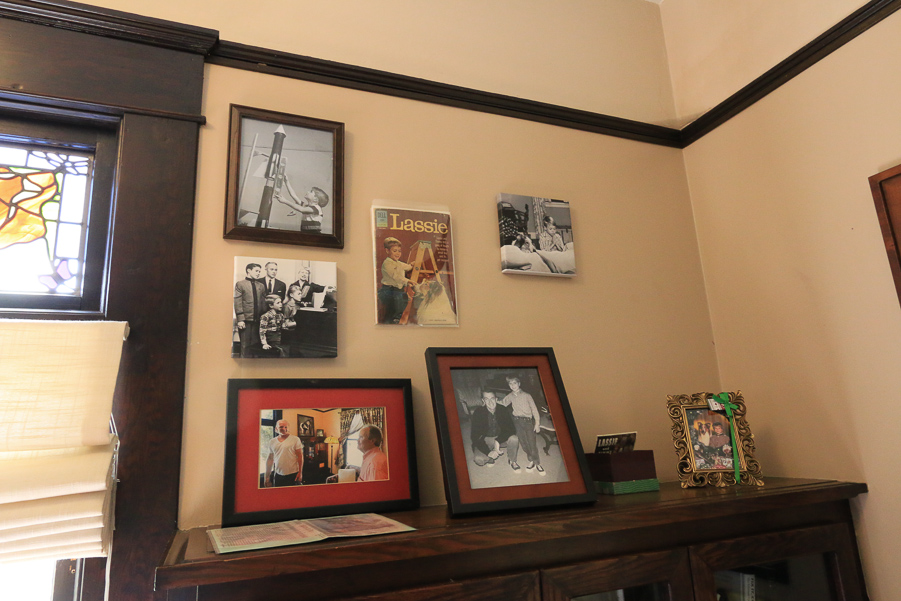 The original living room has been restored with hand painted walls and the ceiling.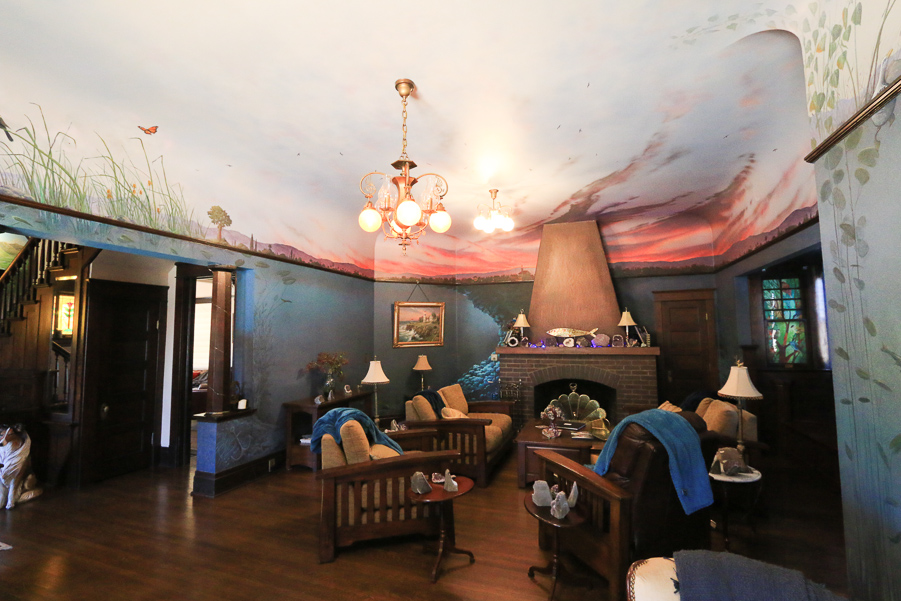 There are Lassies everywhere.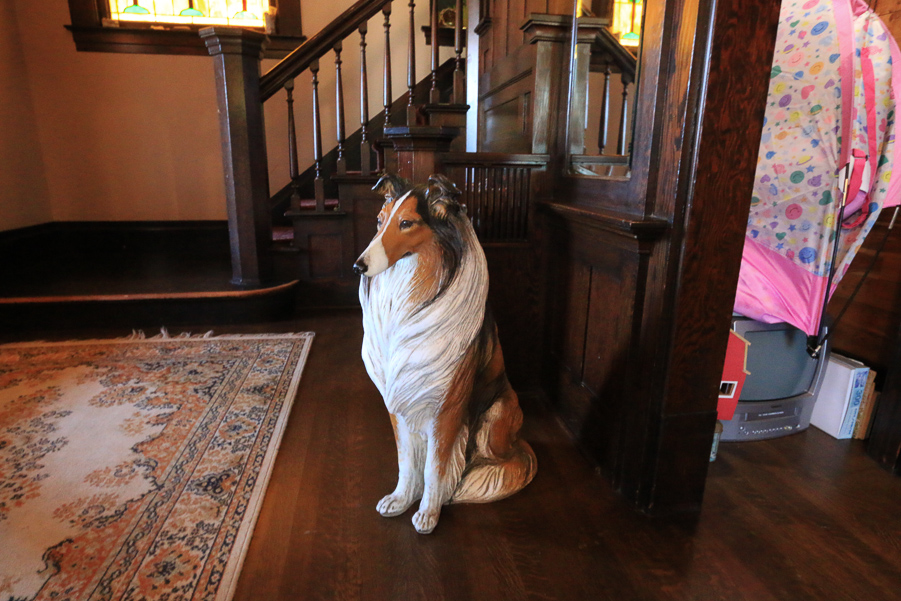 This is Jon with his puppy fathered by Lassie. The real Lassie was a male dog.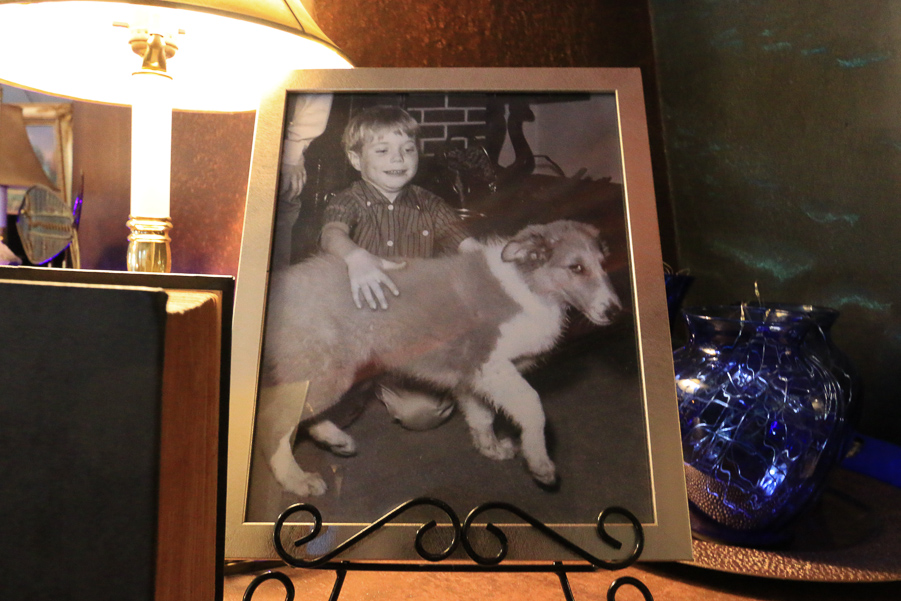 This is Michelle Jumper, the owner, our tour guide and the general caretaker of the Lassie House. The size of this kitchen is unbelievable.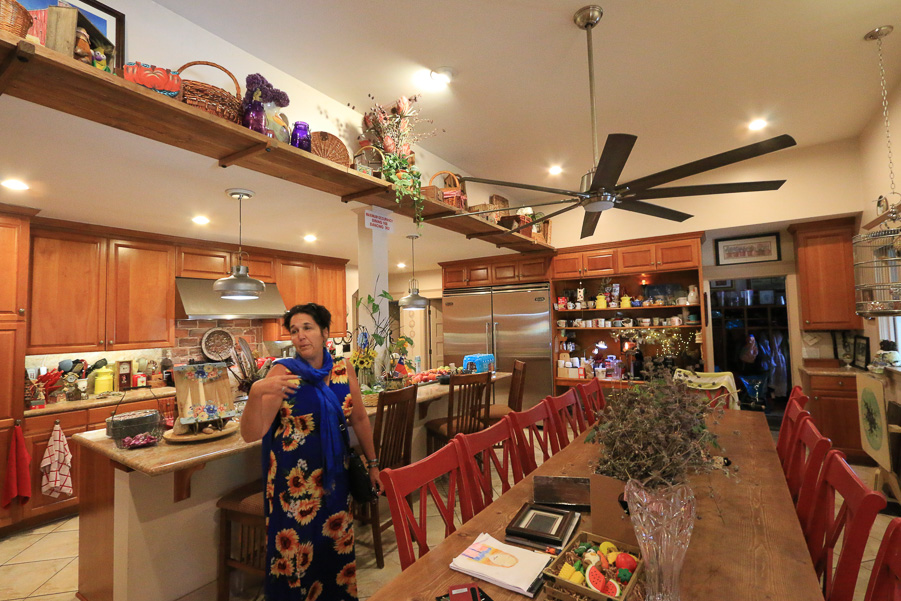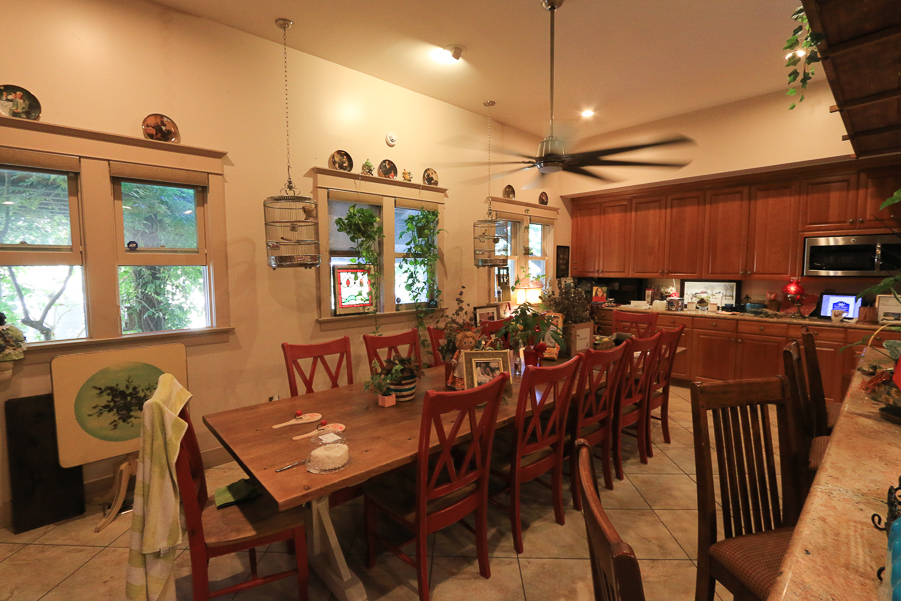 Michelle shares the home with her husband Ray Adamyk. His company is Spectra Historic Construction, which explains the renovations done to this home. Ray likes to crawl out the second story window and jump from that small ledge into the pool.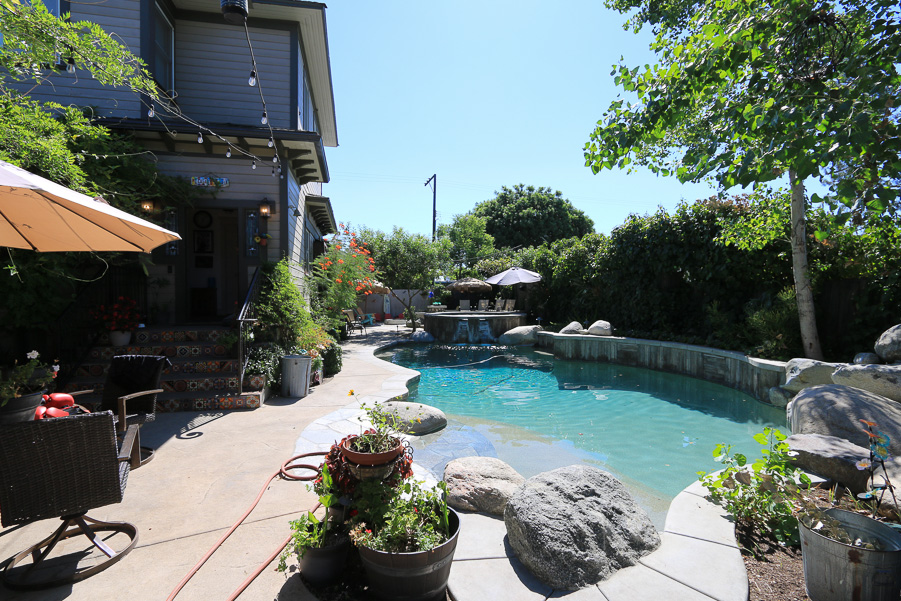 Their "farm" has four chickens and two goats.
Jon's grandmother lived with the family and this is her room. Jon's bedroom is currently rented out so we couldn't see it.
This is Michelle and Ray's bedroom.
This is the original second floor bathroom used by Jon.
The family dog is named Timmy.
It's quite a house and it keeps Michelle busy. It's a wedding venue, event venue, Airbnb as well as a general housing rental facility.
After the tour of the Lassie House, we had lunch at VITA Italian Bar & Grill in Pomona.
Judy had the "Rosemary Asiago Tortellini" with Asiago tortellini in a white wine butter sauce.
I had their "Mushroom Risotto" with many different wild mushrooms, heirloom tomatoes and sage. The food here is wonderful.