February 21, 2023 - Tuesday - Today we were back in the desert to see two new exhibits at the La Quinta Museum. The first, called "In the Fields of the North," is a series of photographs by photographer and journalist David Bacon that take visitors into the contemporary world of migrant farm workers. The images are very powerful and the stories associated with each are very sad. Every year dozens of migrants die in the fields from heat stroke, at minimum wages or less.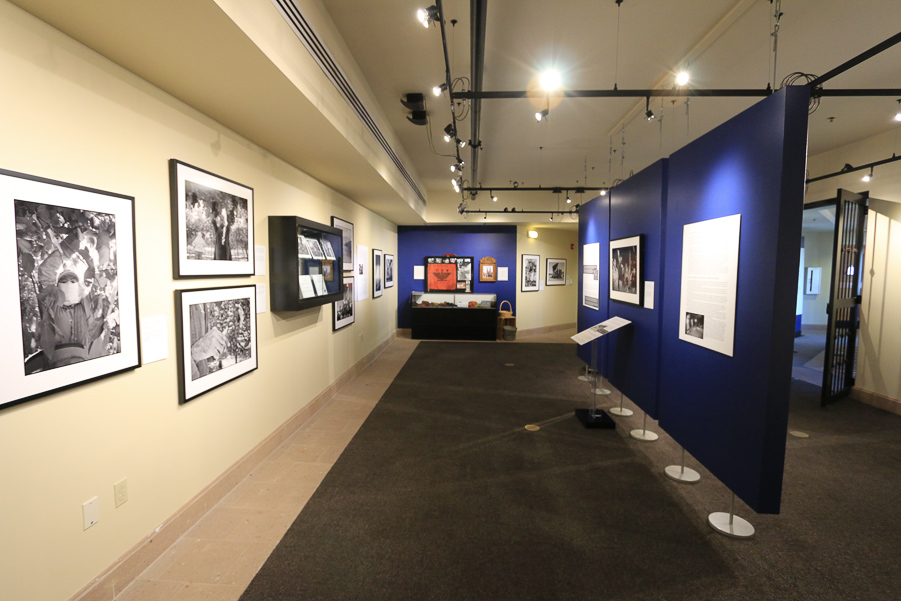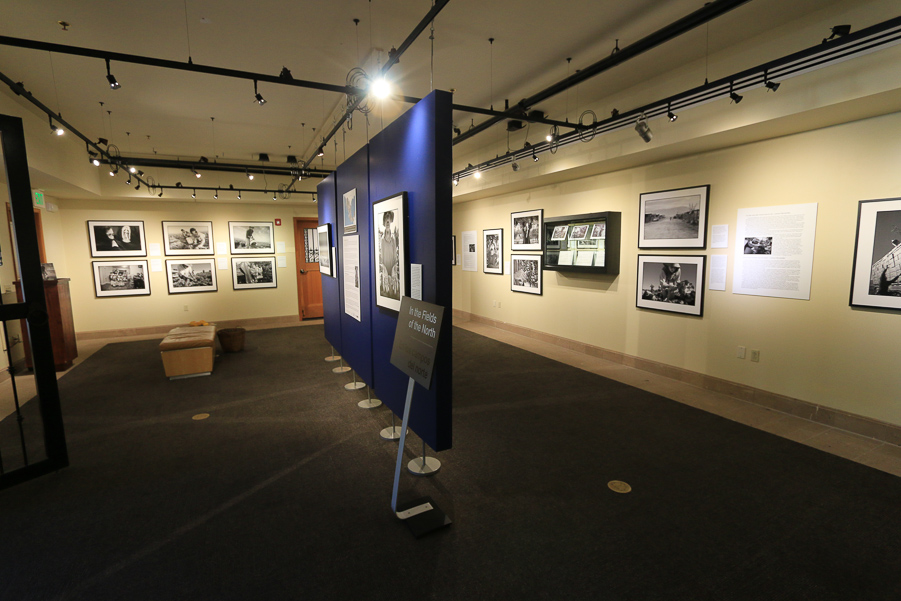 Workers can't wear gloves when picking tobacco leaves and get sick from the juice.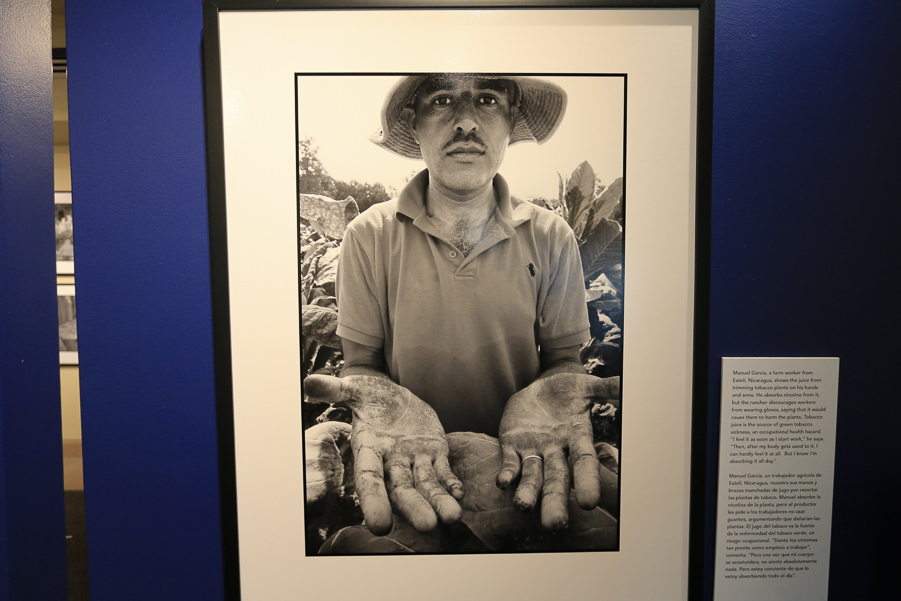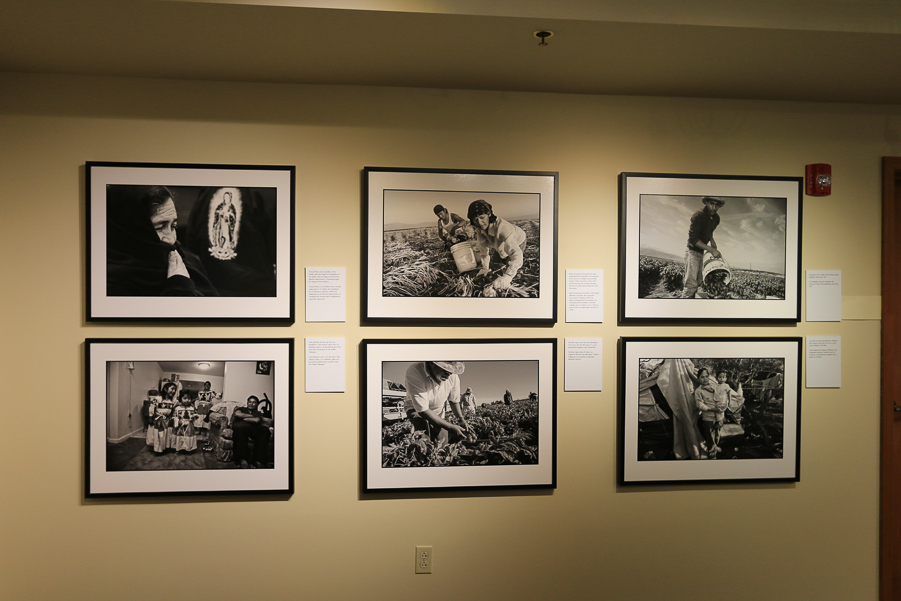 Most live in makeshift tents since they can't afford rent.
Cutting out dry grapes from a bunch.
Boxing celery.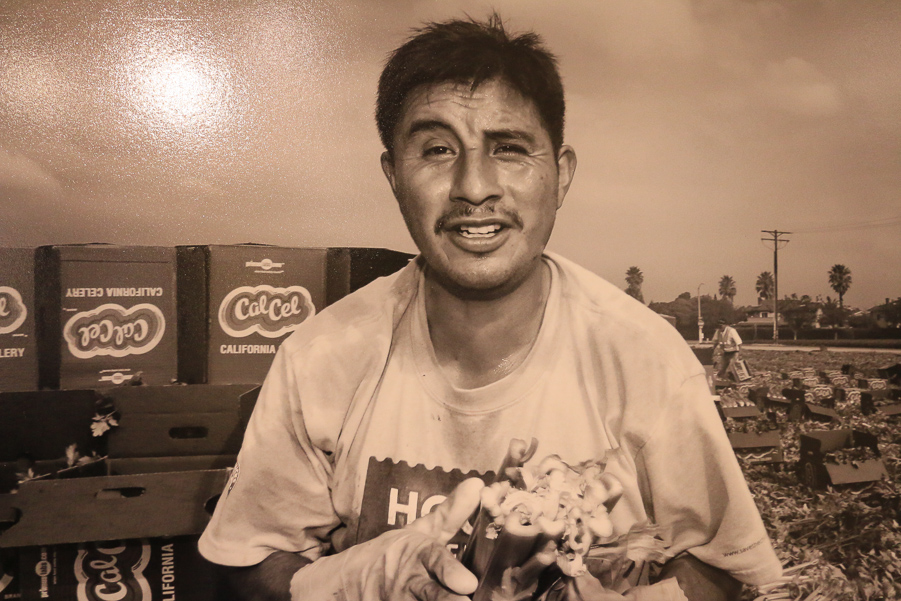 Harvesting dates and covering up to avoid the dust.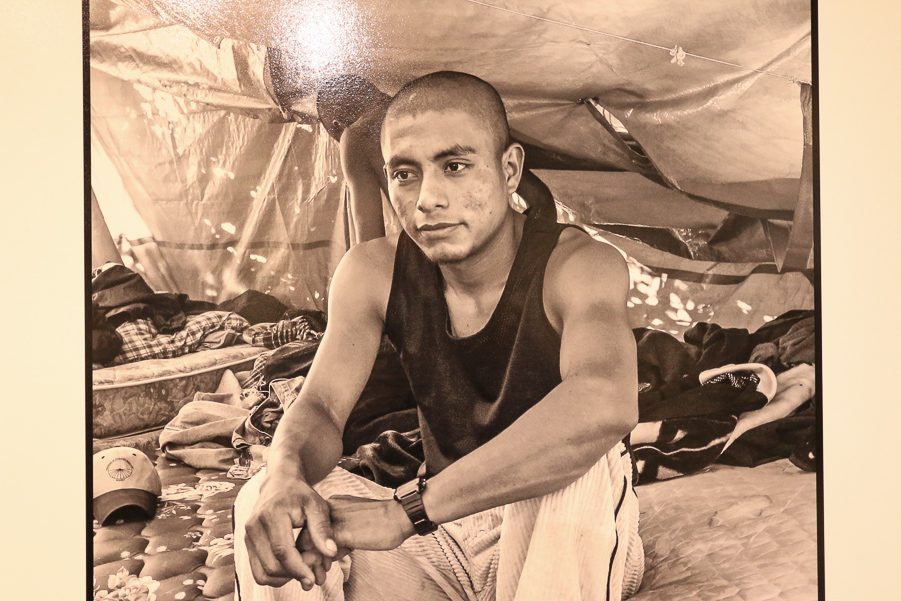 This lady was allowed to build a shanty in the fields.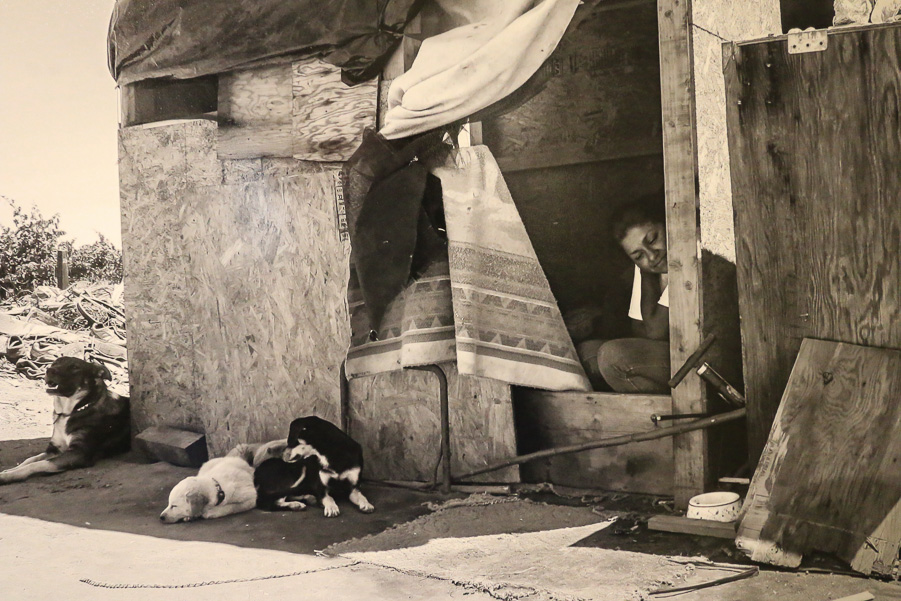 Picking lemons.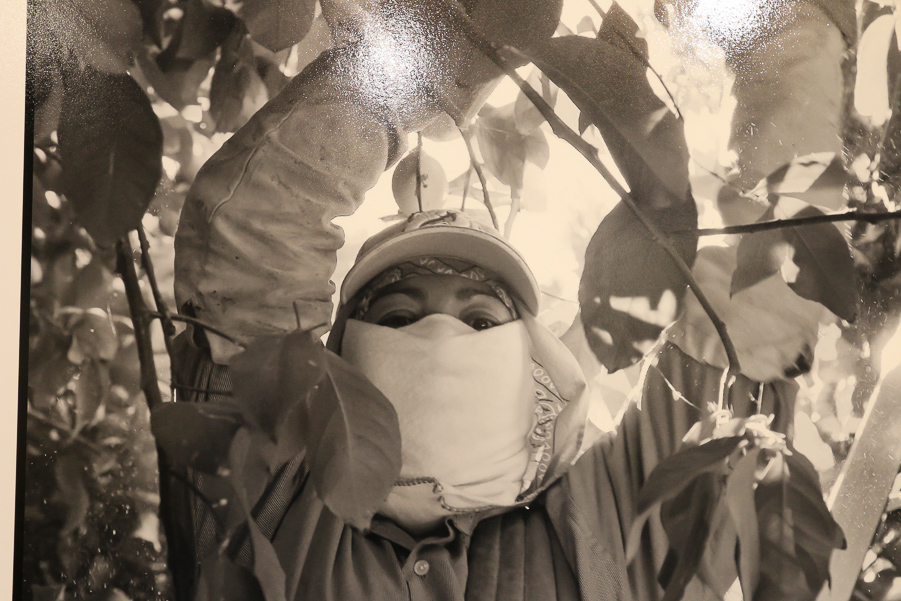 Harvesting onions.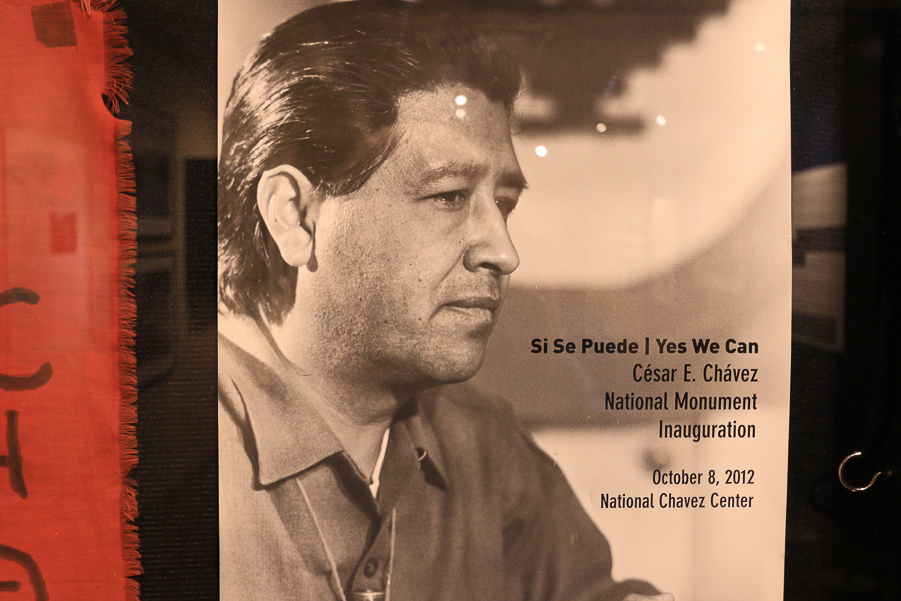 The second exhibit is called "La Quinta Legend: Dorothy Arzner." She was the only woman director during the "Golden Age" of Hollywood, with the largest body of work of any woman director to this day.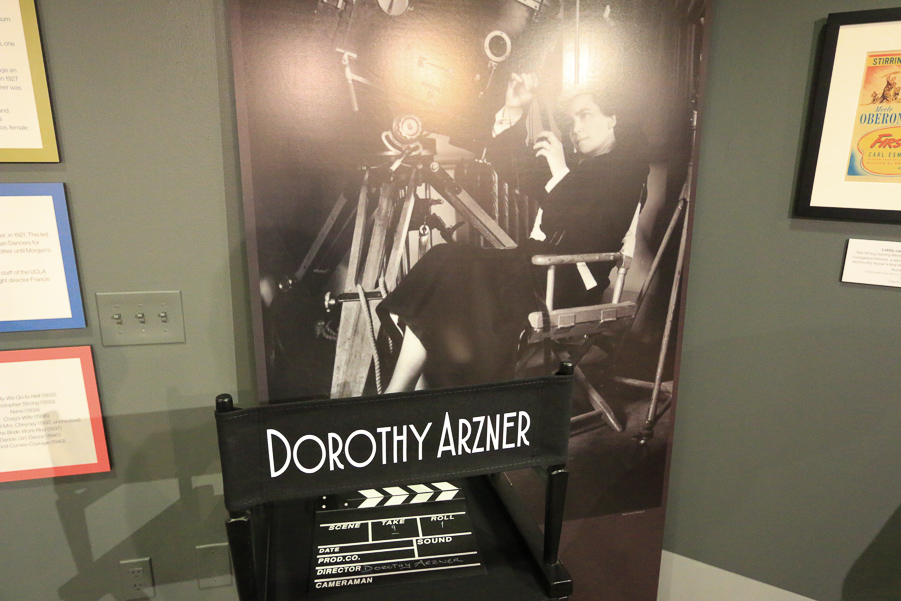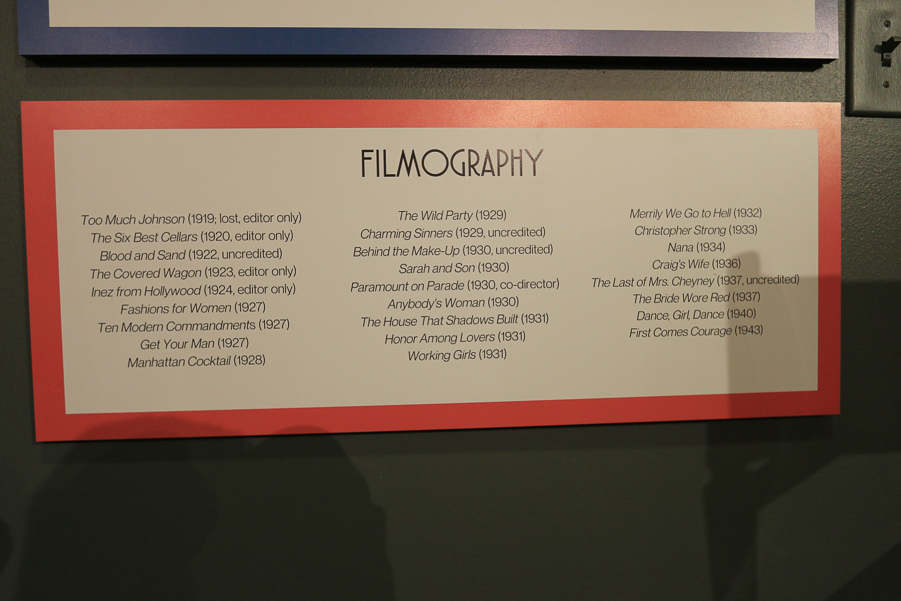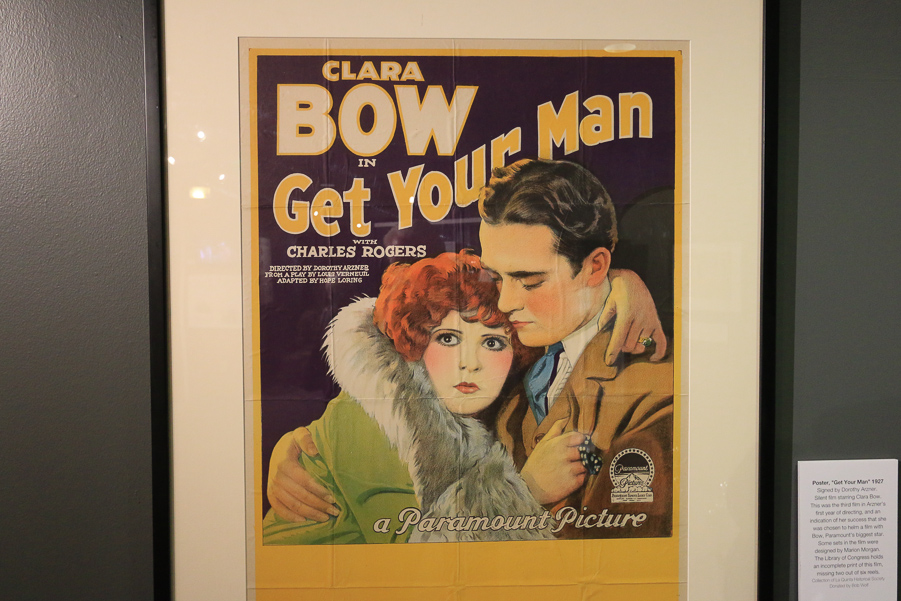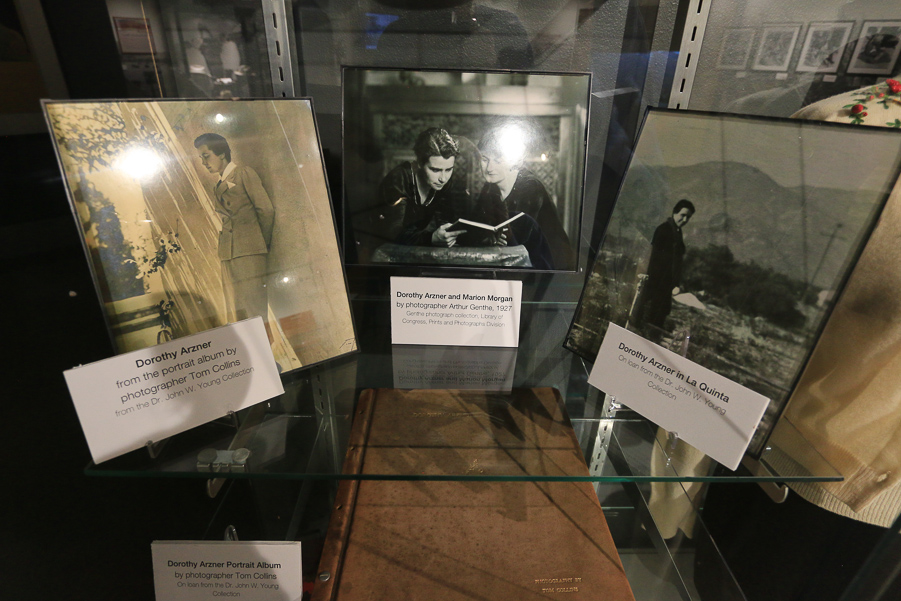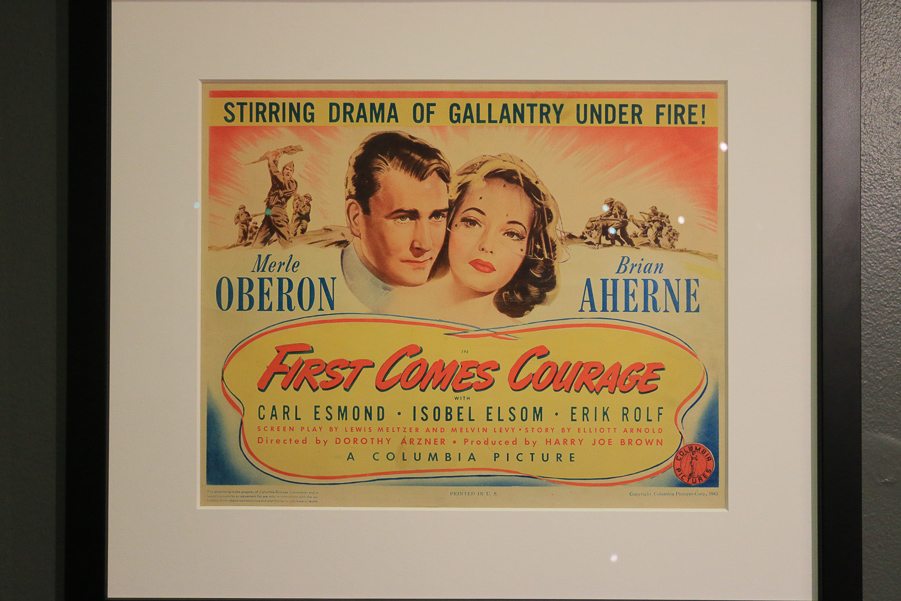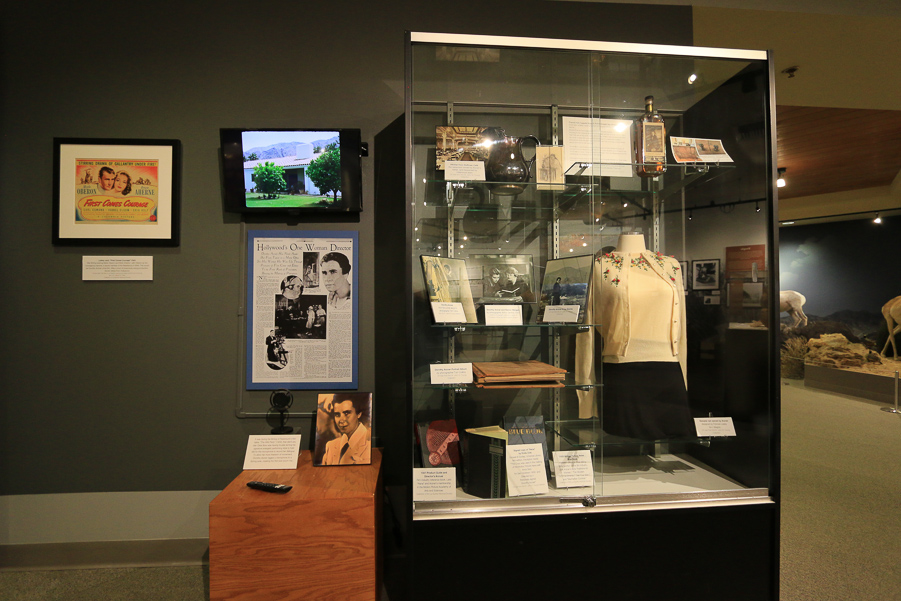 Her beautiful sweater from I. Magnin, complete with strawberries!
After the museum we went over to the Cafe at Shields for lunch.
We both started out with a "Stuffed Date" which is a plump Medjool date stuffed with jalapeño, bleu cheese and proscuitto, wrapped in bacon and finished off with a shallot demi-glace and a balsamic reduction. These are wonderful.
Then I had their "Walleye Fish Tacos" which are three fish tacos lightly breaded on corn tortillas, lime, cabbage and chipotle aioli. It's served with rice and beans.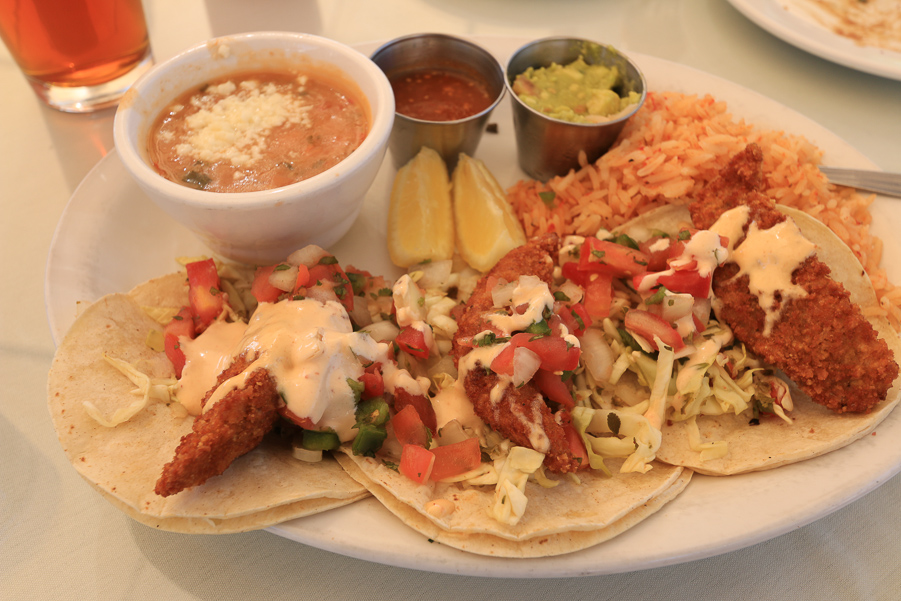 Judy had their "Curry Chicken Salad." It's shredded chicken breast in yellow curry, whole grain mustard house sauce, papaya, celery, carrots and sliced and toasted almonds on a field of mixed greens with balsamic vinaigrette. It's served with slices of banana bread.