March 6, 2022 - Sunday - Judy and I were in La Quinta, CA today to see the Spring 2022 La Quinta Art Celebration. I had attended the event last fall while Judy was up north visiting her sister Bev. However, after looking at the pictures, she decided that she wanted to see it as well. It's a huge event!
This is truly "having all of your ducks in a row."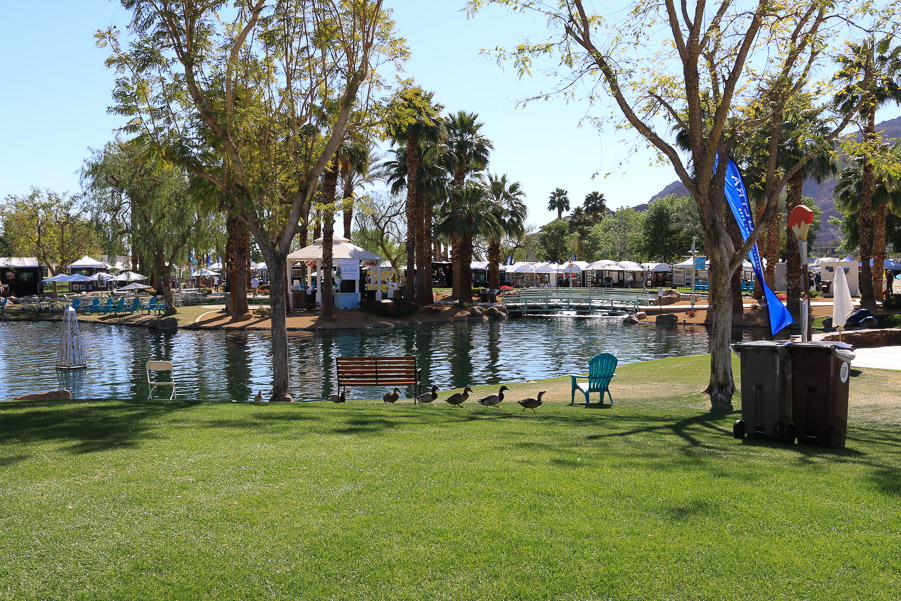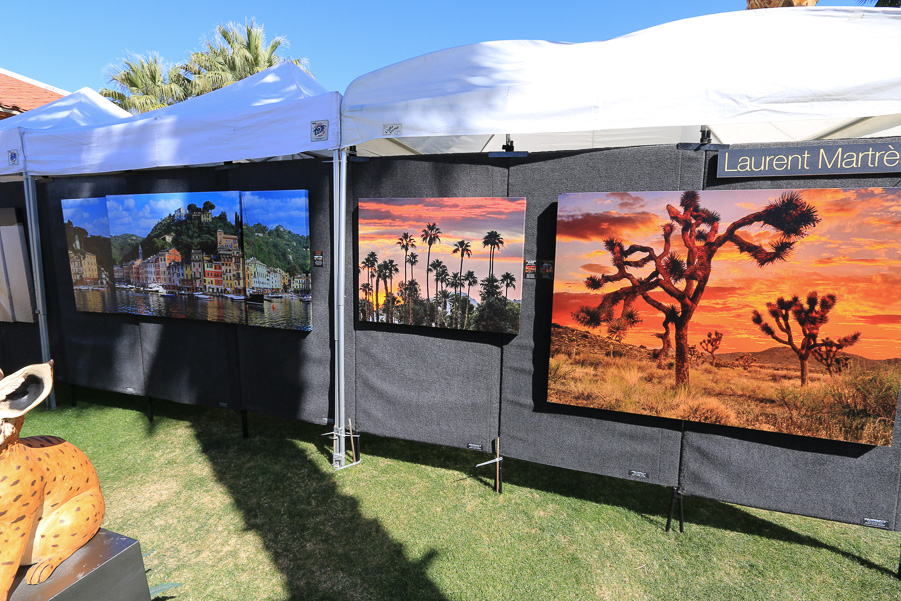 Our nephew Bryan, the woodworker, should note that this piece was selling for $3,800.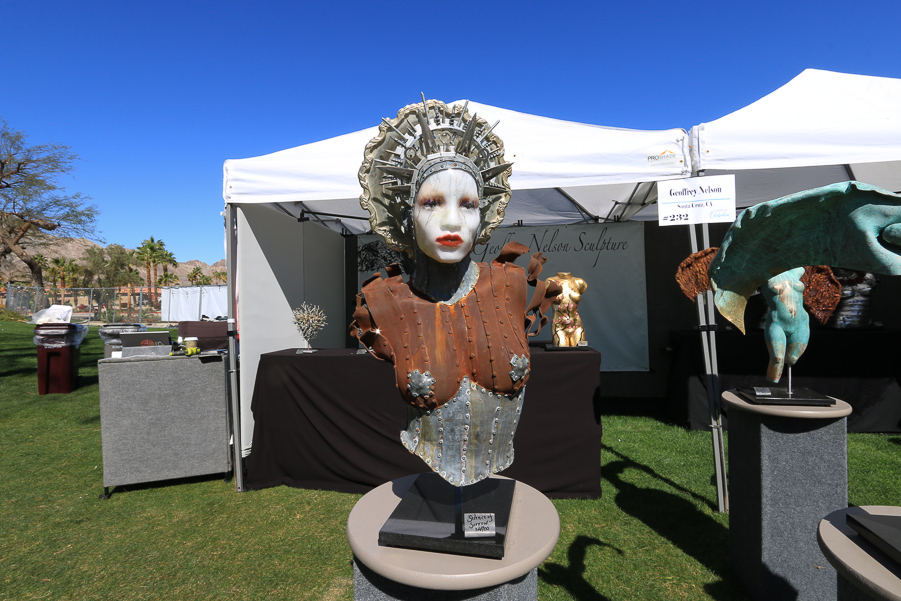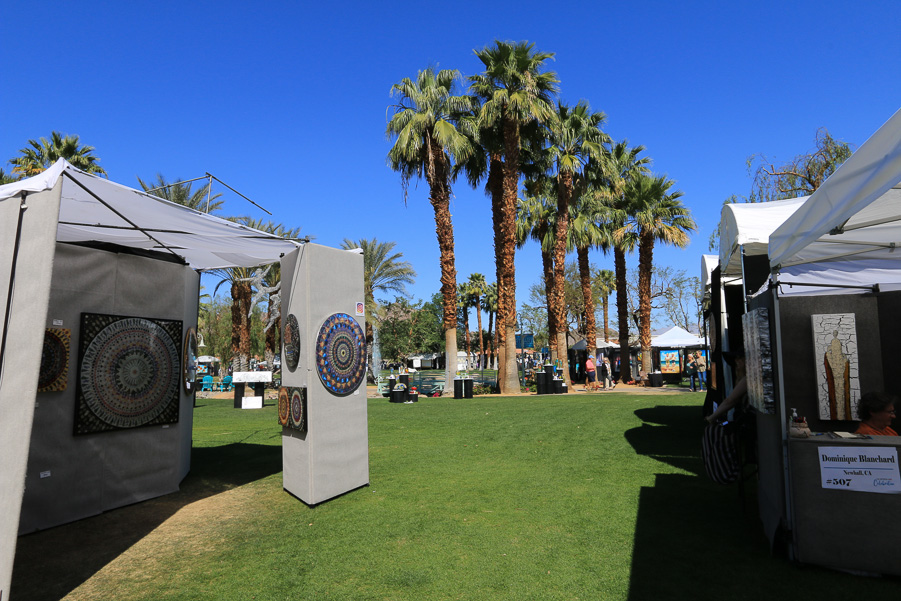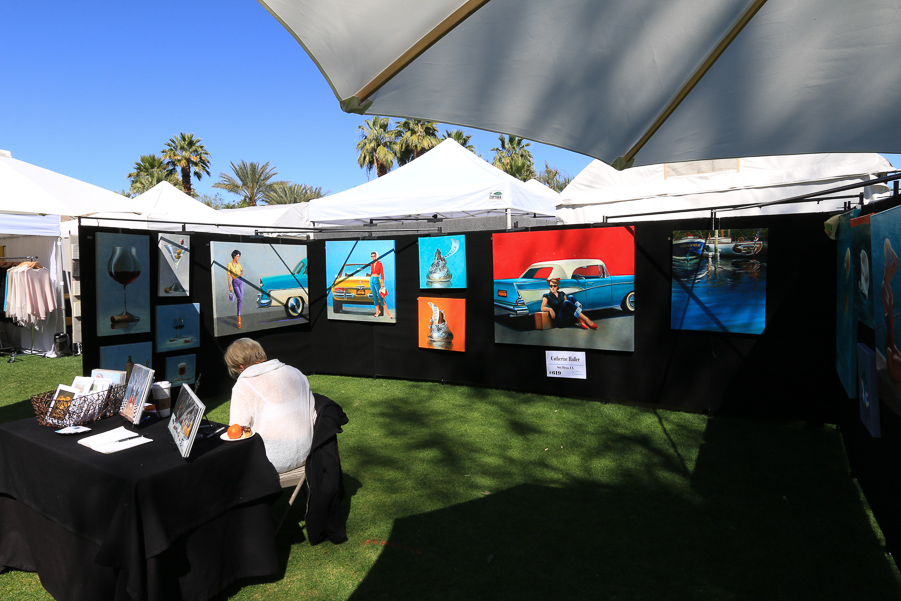 There are so many artists represented that it can be overwhelming to walk the entire area. It should also be noted that the prices here are generally in the thousands of dollars. However, it's a treat to see, especially whimsical pieces like the one below.
After the art show we drove north into Indio to have lunch at the Cafe at Shields, which was packed today.
We both started out with a "Stuffed Date" which is a plump Medjool date stuffed with jalapeño, bleu cheese and proscuitto, wrapped in bacon and finished off with a shallot demi-glace and a balsamic reduction. These are incredible!
Then I had their "Walleye Fish Tacos" which are three fish tacos lightly breaded on corn tortillas, lime, cabbage and chipotle aioli. It's served with rice and beans.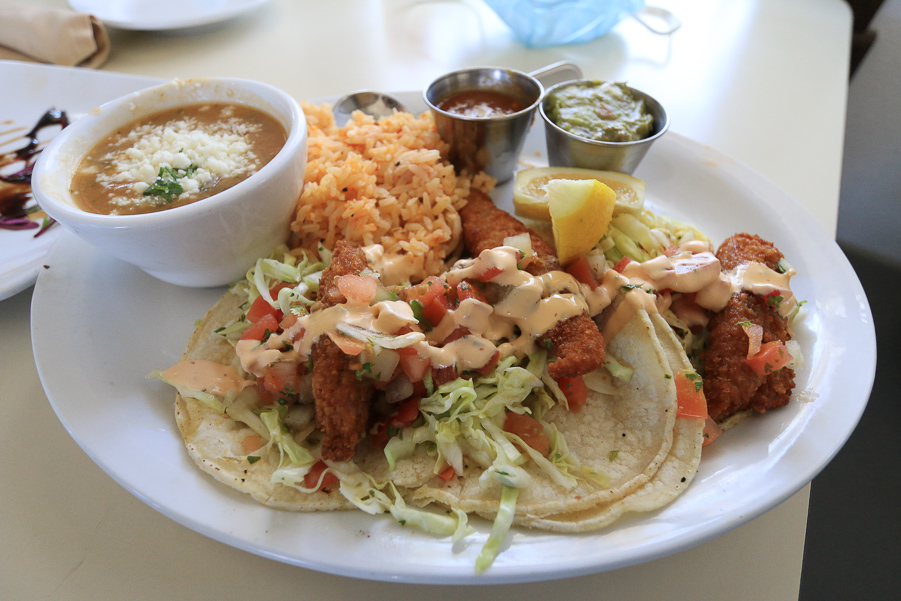 Judy had their "Curry Chicken Salad." It's shredded chicken breast in yellow curry, whole grain mustard house sauce, papaya, celery, carrots and sliced and toasted almonds on a field of mixed greens with balsamic vinaigrette. It's served with slices of banana bread.