December 7, 2016 - Today is the 75th anniversary of Pearl Harbor Day, which was in our thoughts as we went back to the desert to visit the La Quinta Museum in the Coachella Valley. On the way to the museum we passed the La Quinta Resort and Club that opened in 1926 as a desert getaway. When it opened, the hotel was simply called "La Quinta" and the grounds, the pool, the tennis courts, etc., were called "The Desert Club." When the city of La Quinta incorporated in 1982 the city fathers took their name from this landmark. It is beautiful!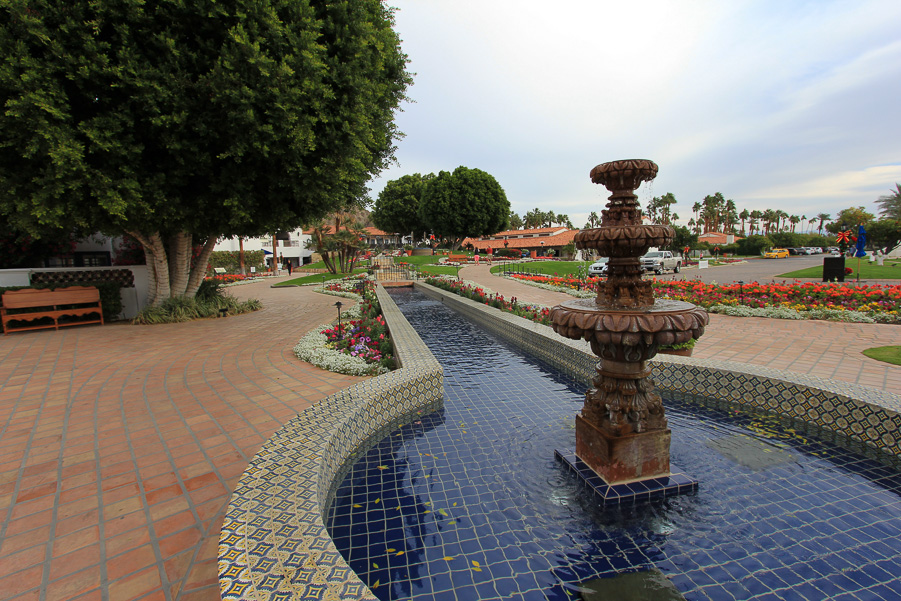 The first floor permanent collection at the La Quinta Museum documents the history of La Quinta, the La Quinta Hotel and the Coachella Valley. It also features many Cahuilla Indian artifacts.
This beautiful mural of La Quinta history was done by André Blanché.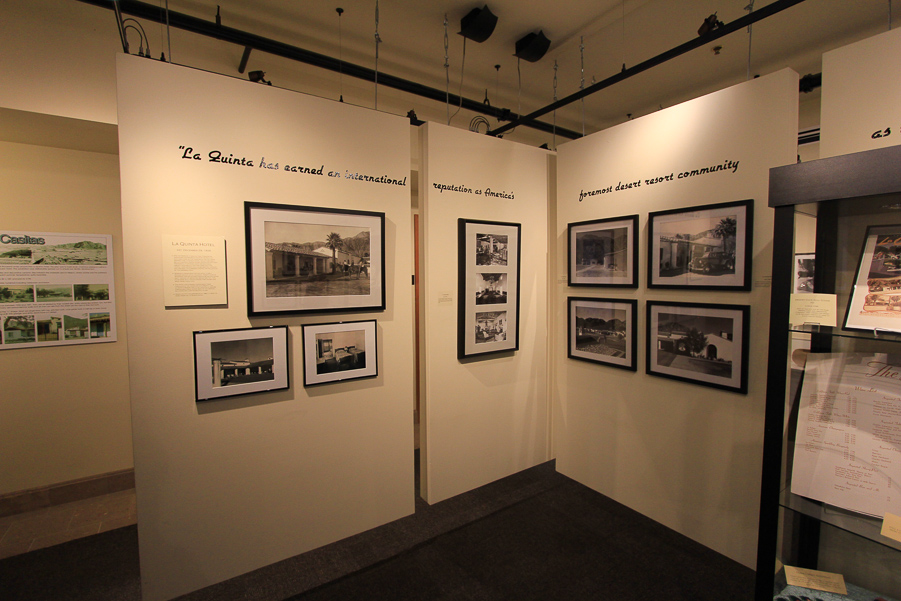 Frank Capra, the Italian-American film director, producer and writer lived at the La Quinta Hotel from 1981 to 1987. This stunning work of embroidery was his bedspread at the hotel.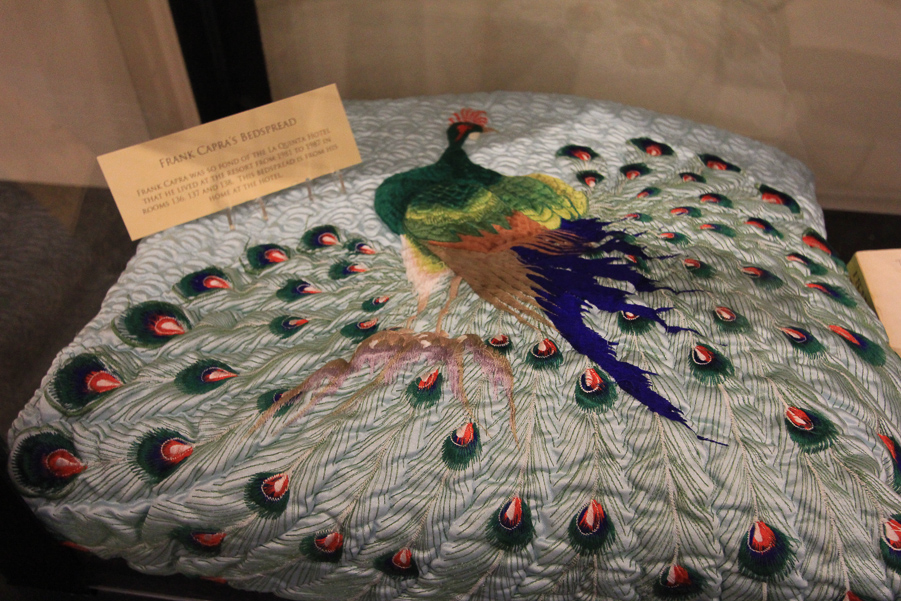 In today's Los Angeles Times there is an article about this weekend's birthday party for Kirk Douglas who is celebrating his 100th birthday. This picture at the museum shows him on the left and Rita Hayworth on the right taken at the La Quinta Club in the 1940's.
The balance of the exhibits on the first floor are devoted to artifacts of the Cahuilla Indians who originally settled in this area.
The second floor of the museum is used for various rotating exhibits. Currently on display is an exhibit that was created by the museum staff which is called "By Design 2016." It focuses on Mid-Century, Modernism and Post-Modernism styles. They really did a wonderful job in putting this together. This 1961 Disneyland poster is great, but anyone who has been there recently is sure to drool at the admission prices back then.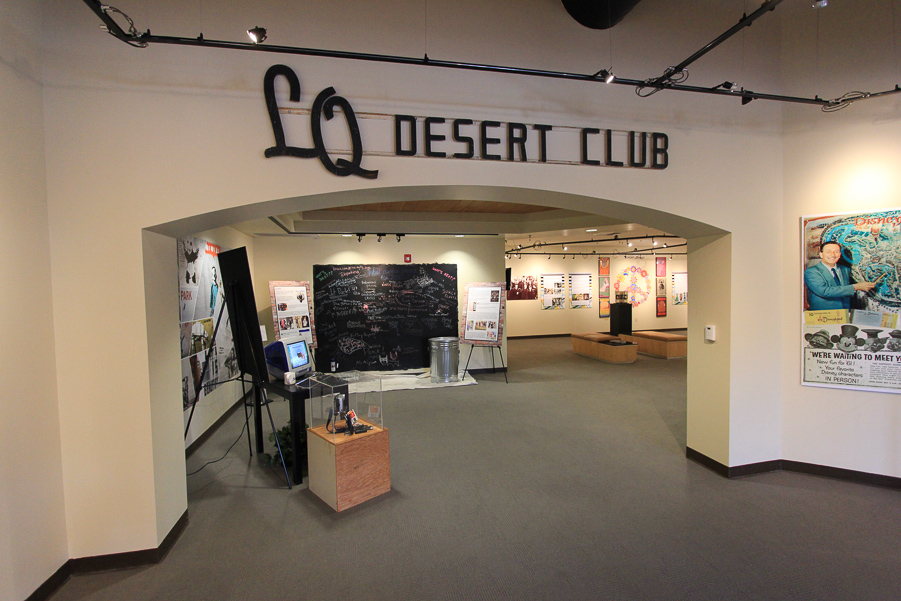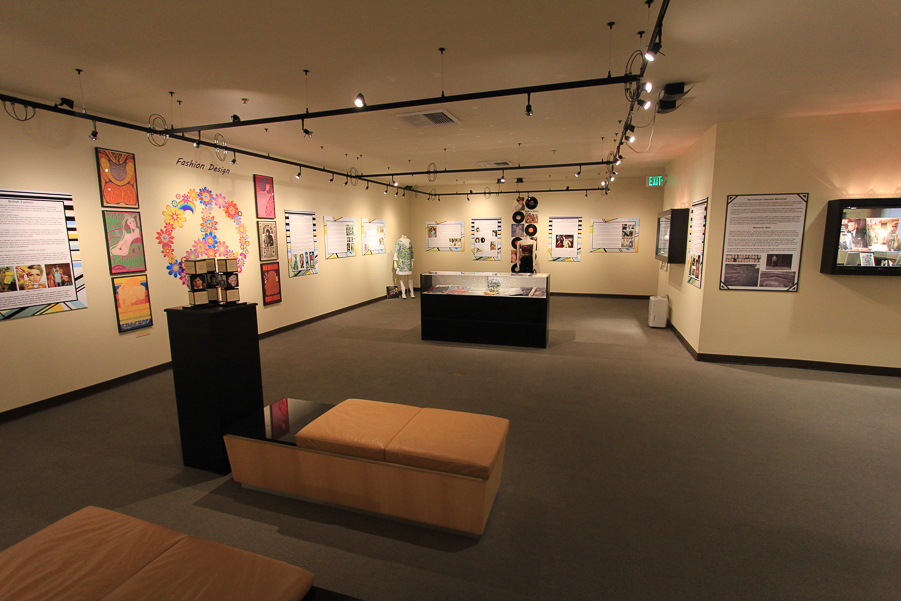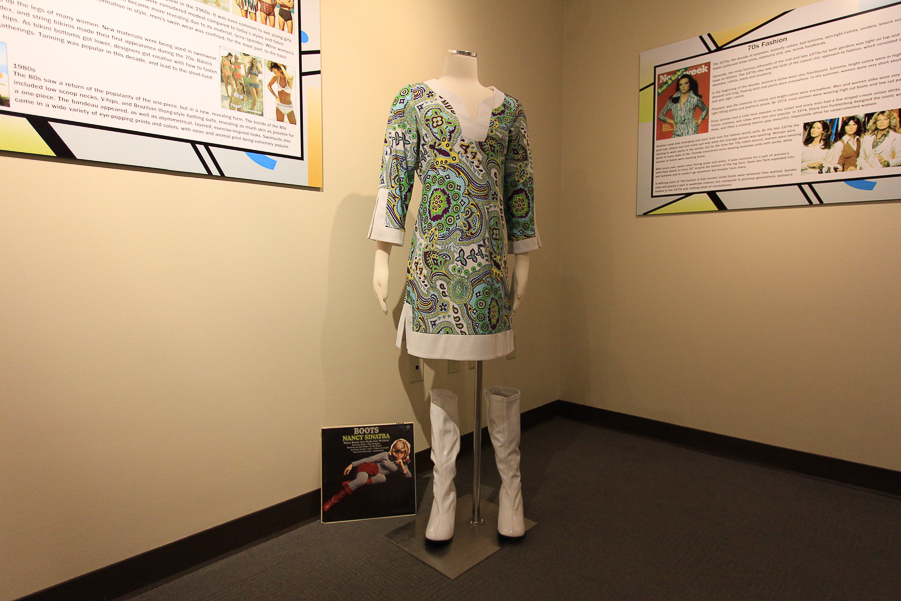 I loved this picture of the recent Nobel laureate in his earlier years.
After the museum we drove over to "Old Town" La Quinta for some lunch. It's a charming district with 30-40 shops and restaurants but we didn't expect to see this roadrunner walking across the street. He was beautiful.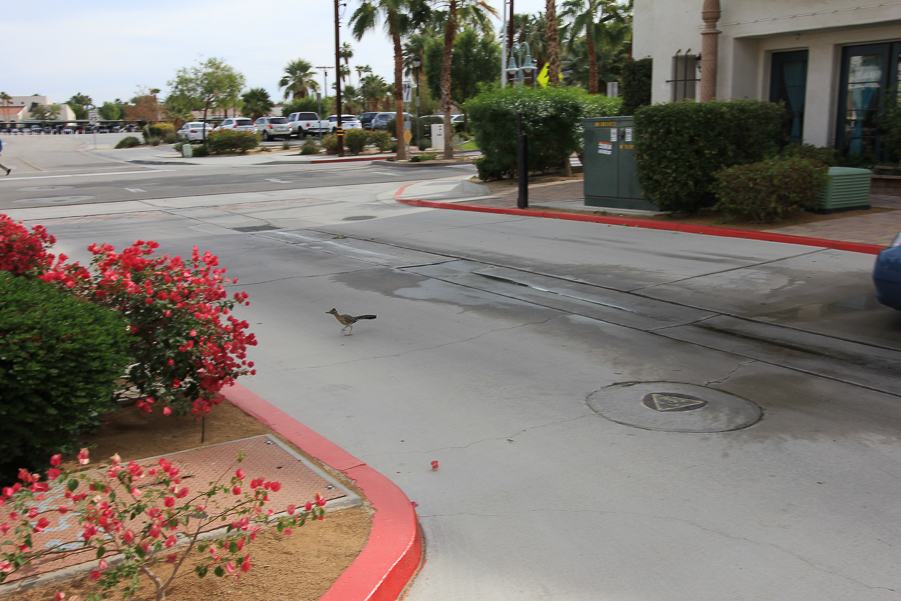 We ultimately chose to eat at the Stuft Pizza Bar and Grill, not really knowing too much about it, except that our museum guide told us that it was good. The funny thing is that with a name like Stuft Pizza, you'd assume that we'd either have a pizza or something Italian to eat. That didn't happen! Judy had their Kung Pao Chicken and I had their Stuft Meatloaf and everything was delicious! Go figure, but it was a great adventure.