July 28, 2015 - Today we drove east to La Cañada Flintridge to see the Lanterman House. The Lanterman House is a bungalow-style historic house-museum listed on the National Register of Historic Places. The house was commissioned by Dr. Roy Lanterman in 1915 and was built by A. L. Haley (b. 1865). Lanterman, who had treated victims of the 1906 San Francisco earthquake and fire, insisted that its foundation, floors and walls be built from reinforced concrete for structural stability and for minimizing the risk of fire. Haley interpreted the aesthetics of Craftsman-style wood-built bungalows in this relatively new material. The Lanterman family (Roy, Emily and their two sons Lloyd and Frank) saved everything, so the house retains much of its original furniture and other personal possessions.
The house is U-shaped creating an interior courtyard.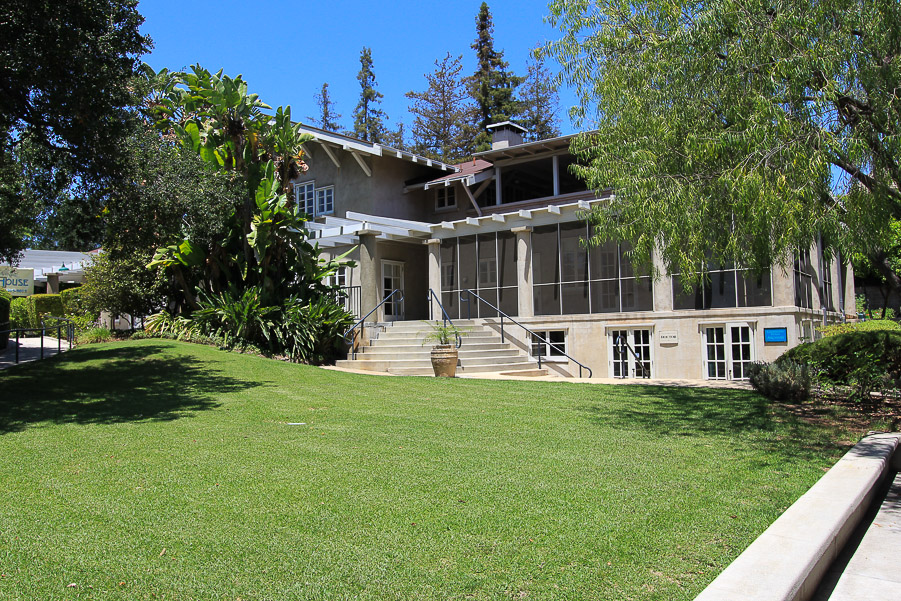 Their garage is now used for storage and a visitor center.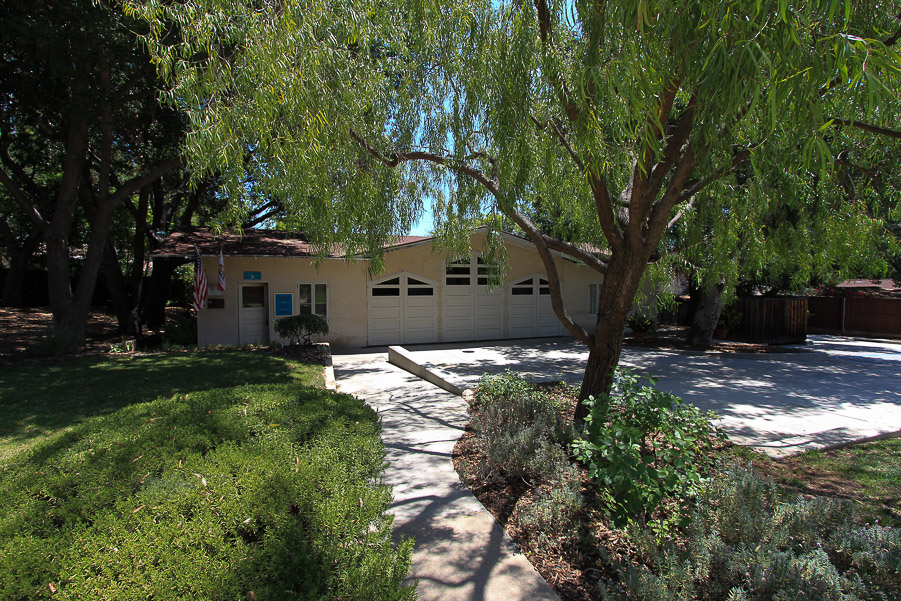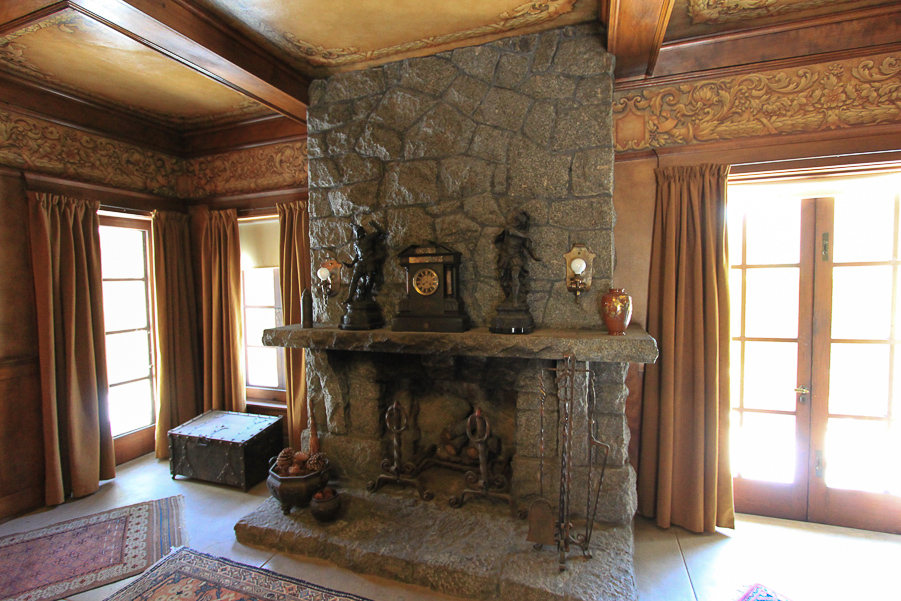 There is extensive use of canvas wall friezes and painted stenciling throughout the house.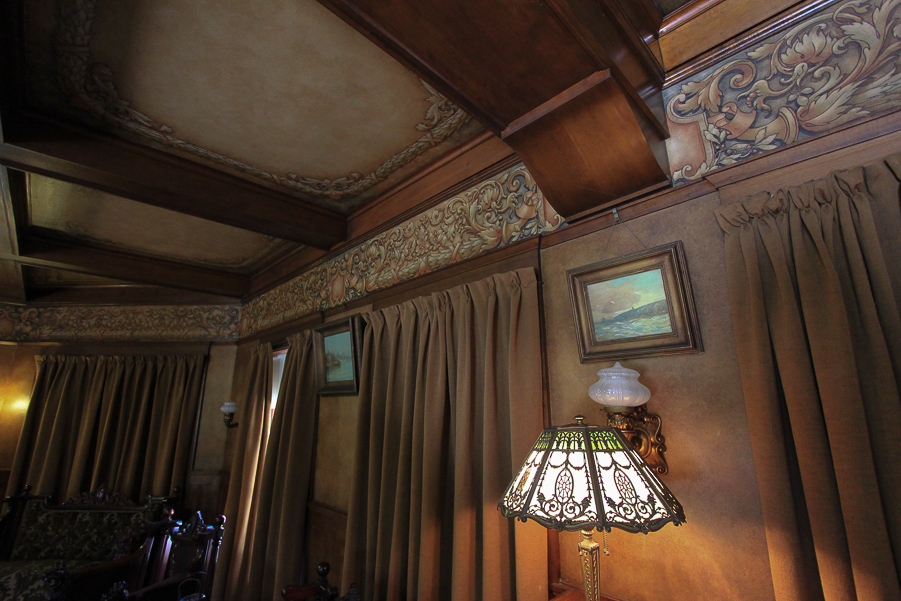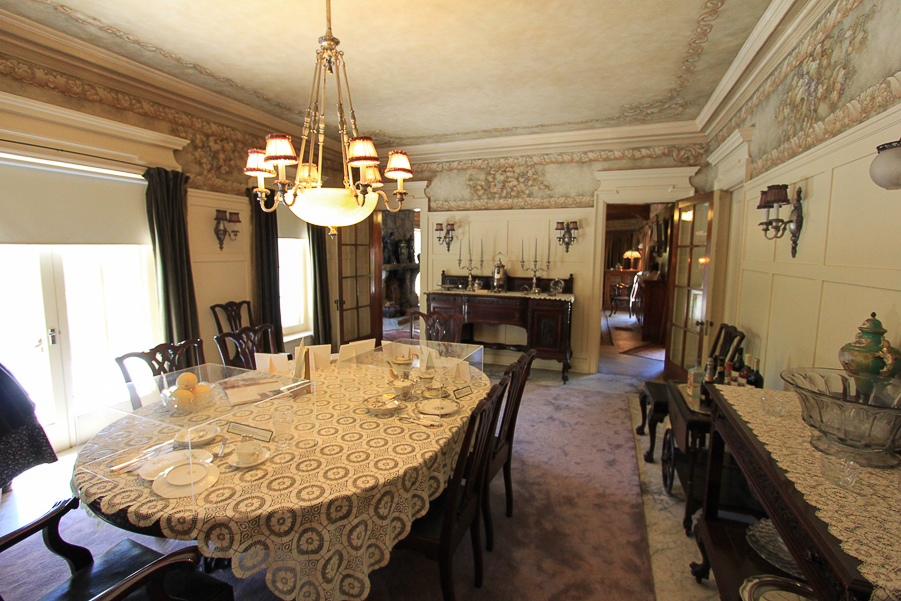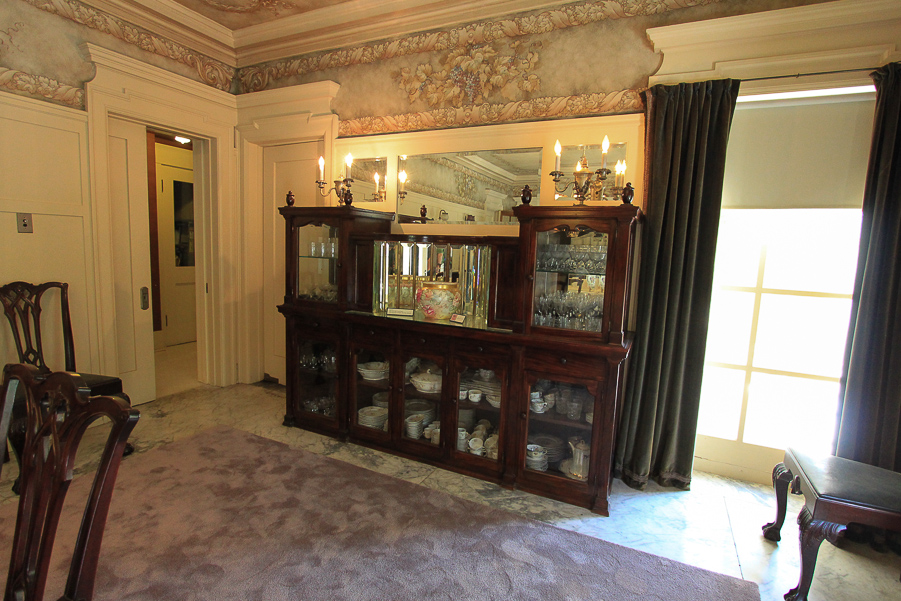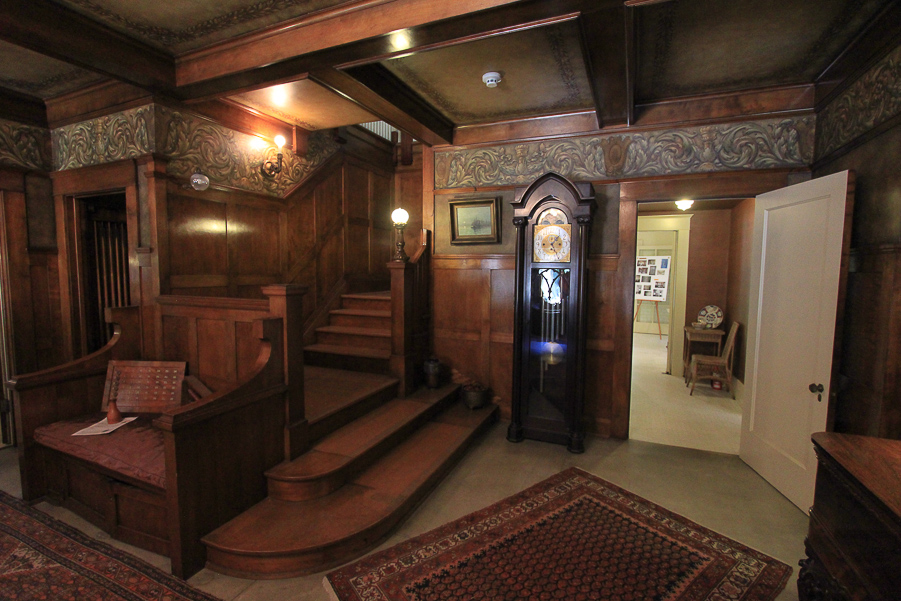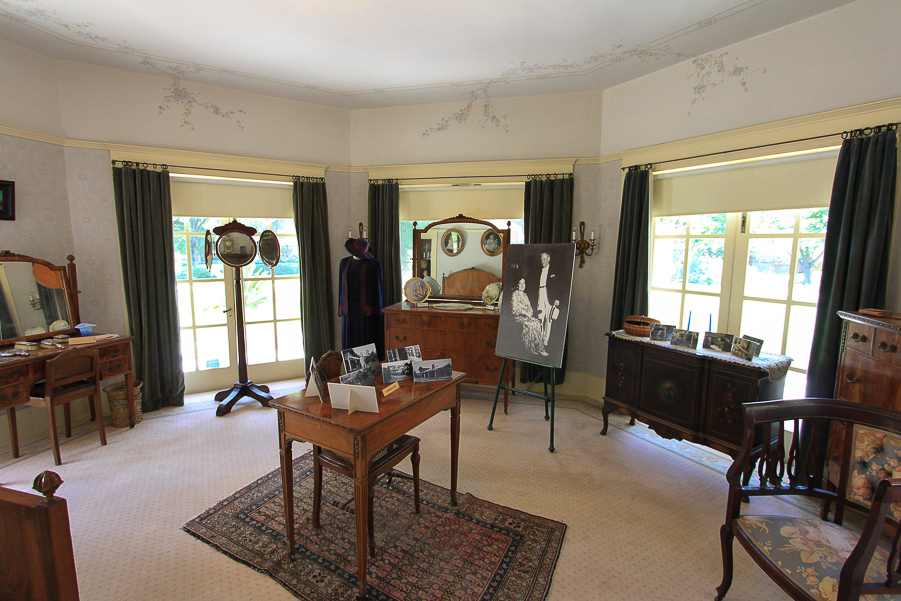 Although Dr. Lanterman didn't have his medical office here, one room in the basement has been furnished as his office would have looked.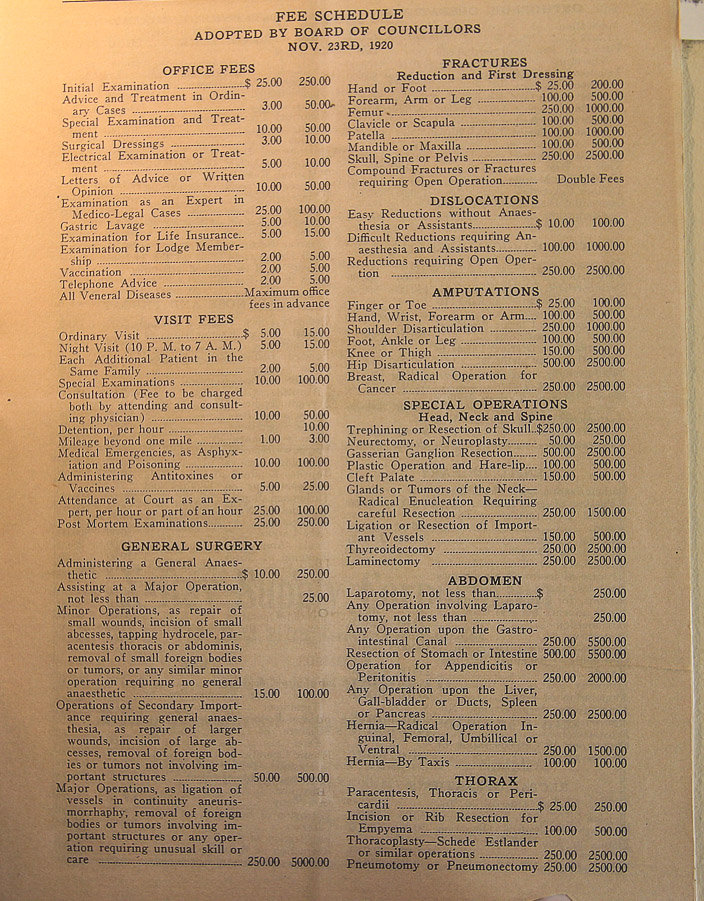 The entire second floor of the house is a very large ballroom. While Emily thought this would be a good venue for her sons to meet some young ladies, unfortunately there is no record of a ball ever occurring here. Access to the ballroom is via the foyer, as well as an additional outside staircase.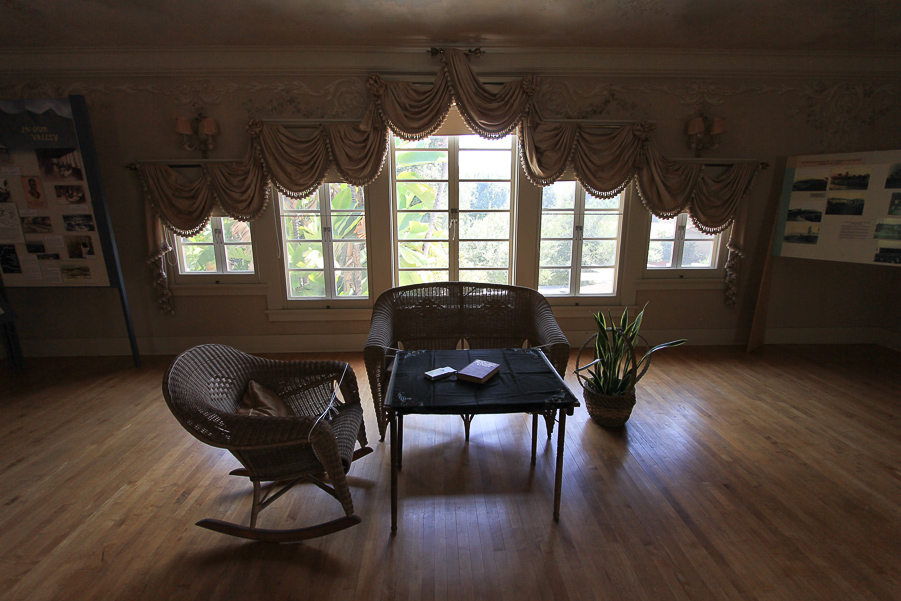 Despite the fact that the house is made entirely of concrete, the Lanterman's finishes of painted walls, canvas wall coverings and wood give their home a warm, inviting atmosphere. We're sure that Roy and Emily were very happy here.
Before our tour we stopped in Pasadena to see the Langham Huntington Hotel. The Langham Huntington dates back to the Gilded Age since it was originally built in 1907. It is luxurious! We arrived too early for lunch so we both had their Eggs Benedict in the Terrace Cafe overlooking the pool.
After the hotel, we had time to stop at the Fair Oaks Pharmacy in South Pasadena to enjoy one of their delicious ice cream sundaes. Today we had a caramel sundae with chocolate malt crunch ice cream. It tasted as good as it looks.