June 21, 2017 - We're in the middle of a big heat wave here with temperatures well over 100° every day. So today we headed to the beach to cool off, specifically Victoria Beach in Laguna Beach, CA. The attraction was to see the "Pirate Tower." The structure, also known as "La Tour" (French for tower), is a 60-foot castle-inspired tower. It was built at the same time as the house at the top of the bluff, in 1926, and was used as a way to get from the house down to the beach below, which is a beautiful stretch of sand called Victoria Beach. It seems to have been the second owner of the estate who earned the tower its swashbuckling nickname. As the story goes, he would dress up like a pirate and hide coins and candy in the nooks and crannies between the rocks of the tower, so that the local kids could go hunting for the buried treasure. Anyhow, the tower (and the mansion above) have changed hands a number of times over the years including Bette Midler at one point.
This is the public access stairway to the beach and the tower.
Since Victoria Beach is secluded, it isn't crowded like other SoCal beaches.
You have to walk north around the rocks to get to the tower.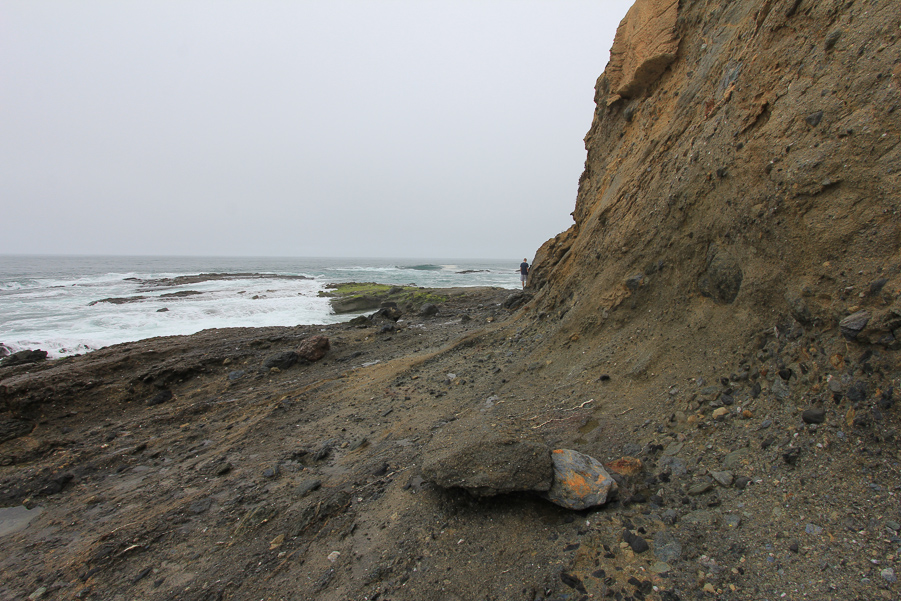 The original owner also built a pool that's still here after 90 years.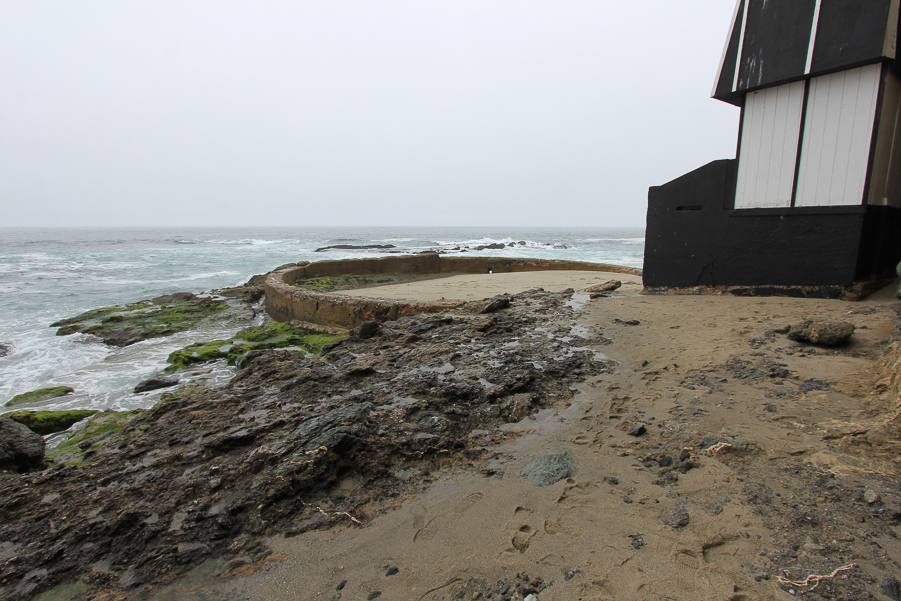 Here's the tower and there's an almost tragic tale about the boys in the picture.
This is the locked door at the bottom. There's a wooden spiral staircase inside.
Even though the tide was going out, it was pretty rough and I got one good soaking.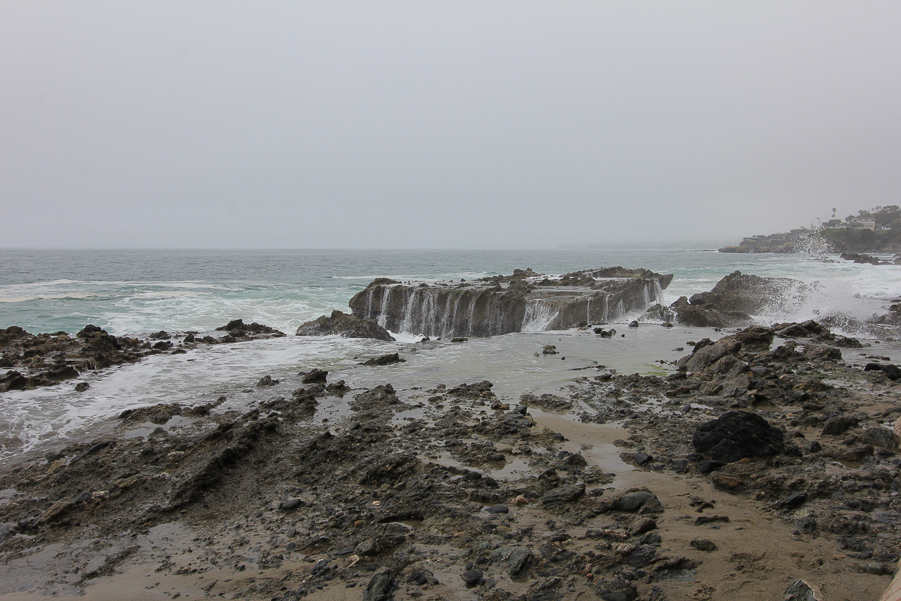 One of the big waves knocked one boy over into the rocks and it took several minutes before his friends were able to pull him out. He got slammed into the rocks and he's lucky to be alive.
By the time the lifeguards arrived, he was out, that's him on the left.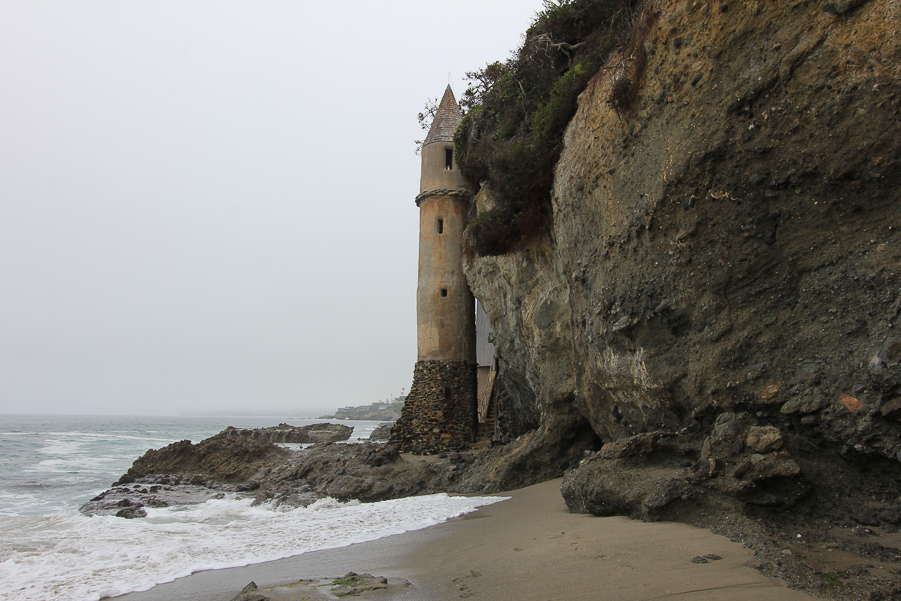 We had to time the incoming waves to make it to the tower. It was a pretty rough sea.
It was a thrilling adventure!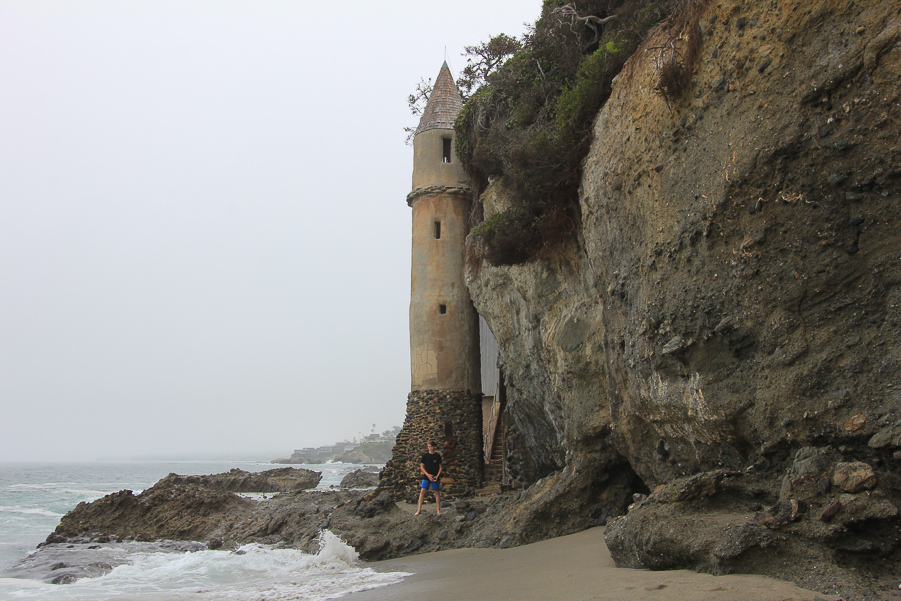 Deciding on where to eat lunch in Laguna is difficult since there are so many choices and some of the restaurants are ridiculously expensive. Luckily, we discovered that Slapfish was located right downtown. We had eaten at another Slapfish when we visited the Newland House Museum in Huntington Beach last year. The lobster rolls they offered were delicious, so we were anxious to return for more! We both had their delicious lobster rolls on a brioche with mayonnaise and melted butter. It was a great day with a little drama thrown in.