September 14, 2012 - The purpose of our adventure today was to celebrate Judy's birthday and her wish was for a nice, relaxing day at Laguna Beach. If you had to live in a "beach town," then Laguna has to be one that you'd consider.
It is a very laid-back California atmosphere where kids play volleyball on the beach, tourists and locals shop and artists flourish.
Some people are lucky enough to live on the hill top and take it all in.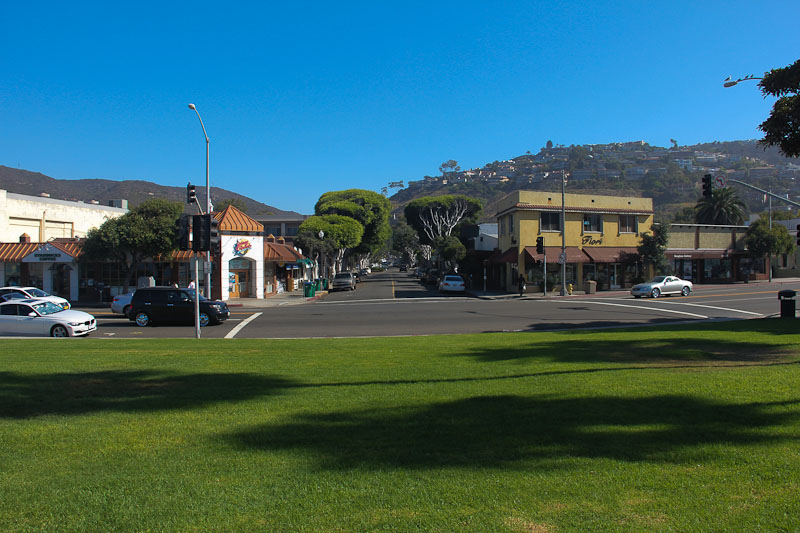 The shopping here is great, no matter what your budget may be.
If you get tired of window shopping, you can always walk across the Pacific Coast Highway and chill out.
We ate lunch at Romeo Cucina, which is located one block from the beach. It was wonderful. After lunch we had a latte right next door and then took in the Laguna Art Museum that overlooks the beach.
It was a very relaxing day. Laguna is a great place to hang out, eat and do nothing.