September 21, 2023 - Thursday - Today we drove down to Laguna Beach to see the latest exhibit at the Laguna Art Museum called "Joseph Kleitsch: Abroad and At Home in Old Laguna." Joseph Kleitsch was a Hungarian-American portrait and plein air painter who holds a high place in the early California School of Impressionism. Arriving in the US from Hungary in 1902, Kleitsch eventually set his sights on the strong and clear light of Laguna Beach in 1920 after making a name for himself with still-life paintings and masterful portraits. From The Old Post Office to the glistening coastlines, Kleitsch purposefully chronicled Laguna Beach's history and established himself as one of California's very best artists along the way.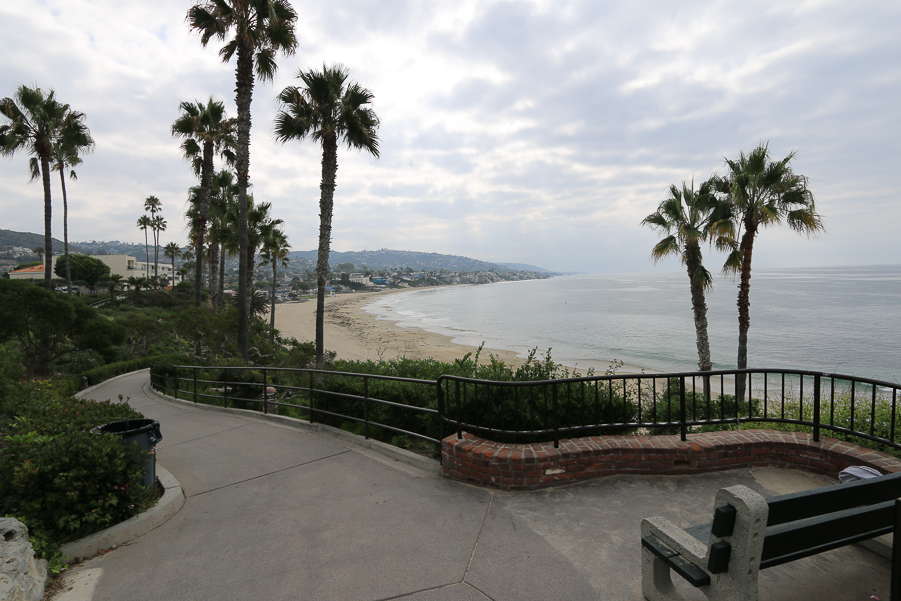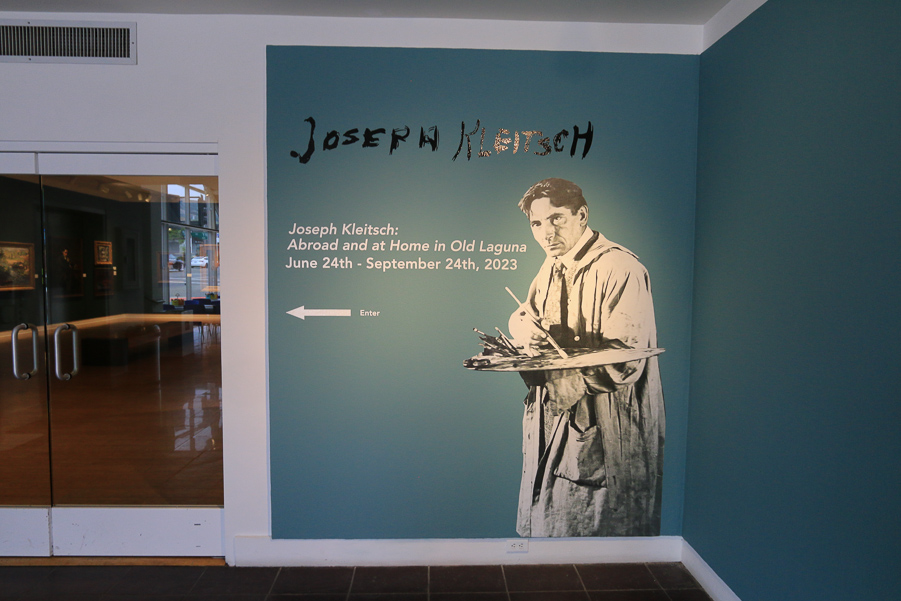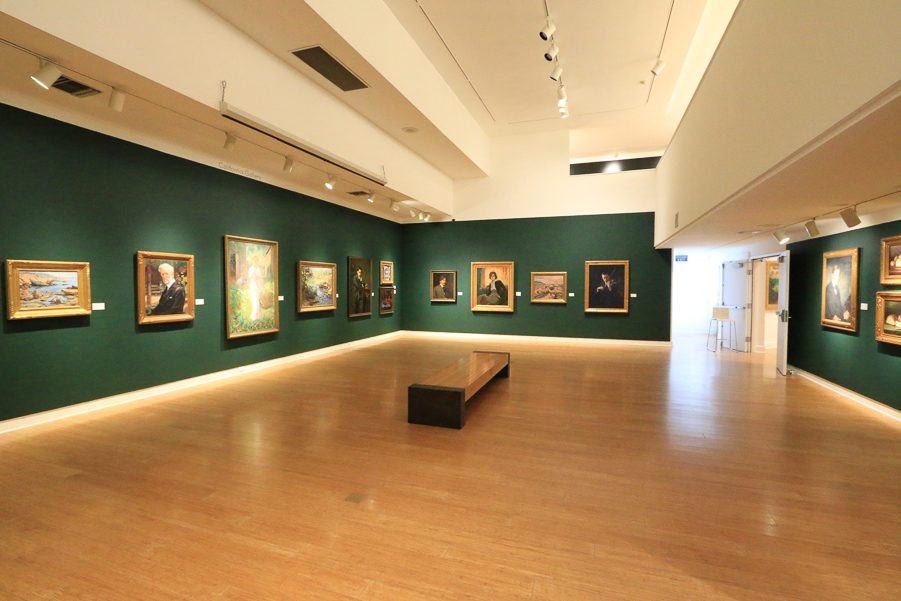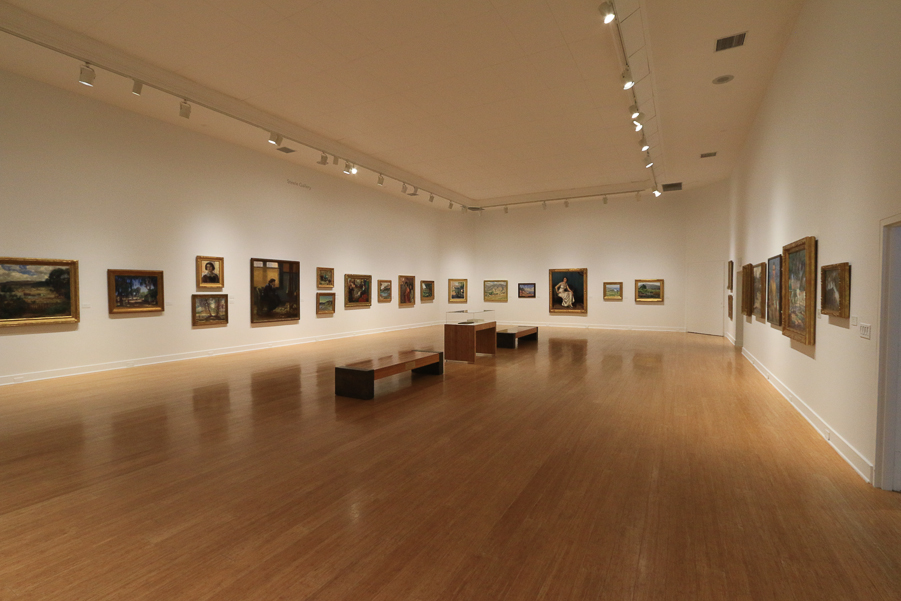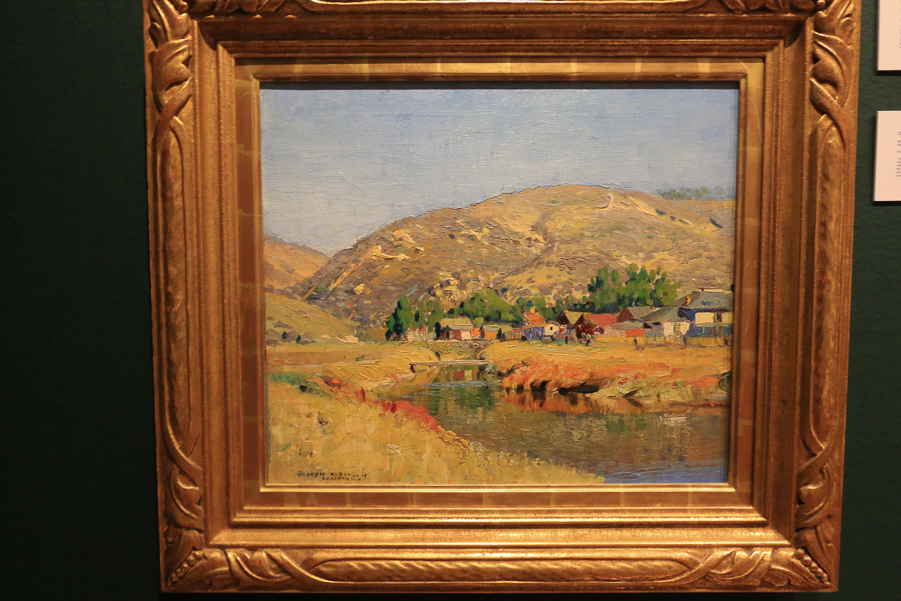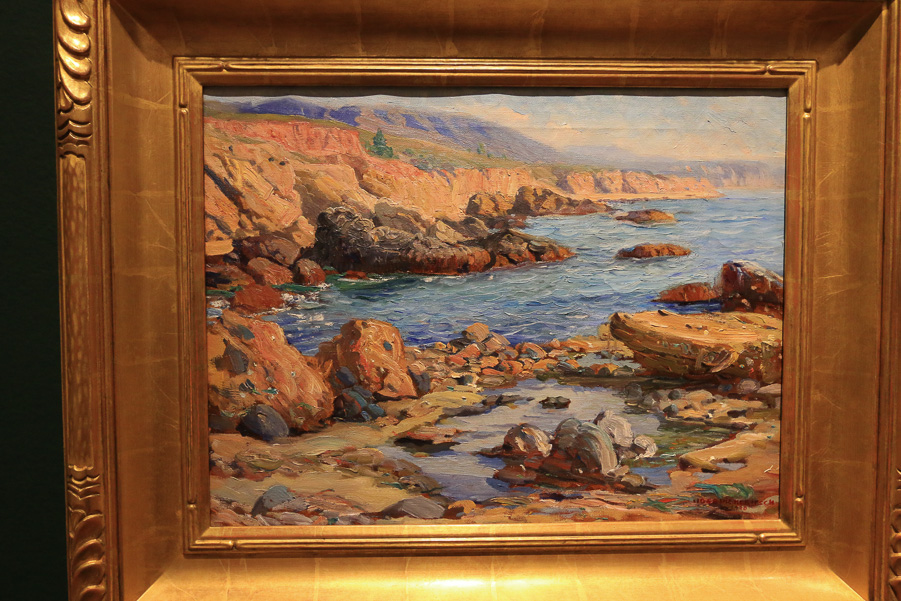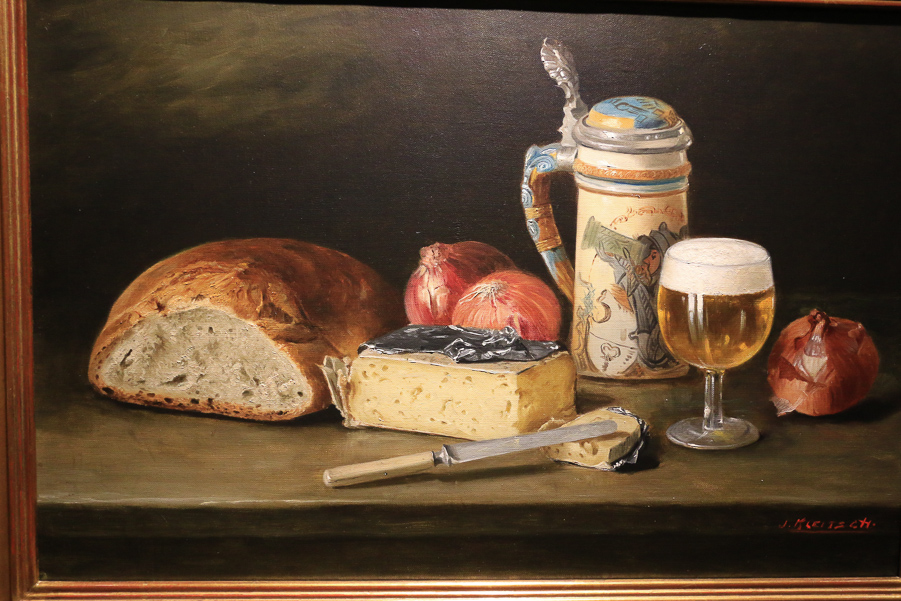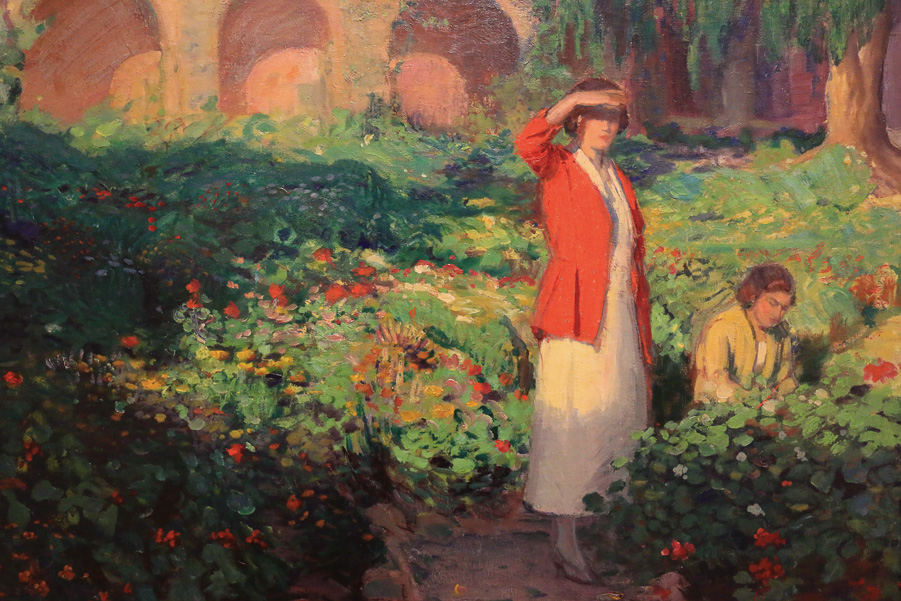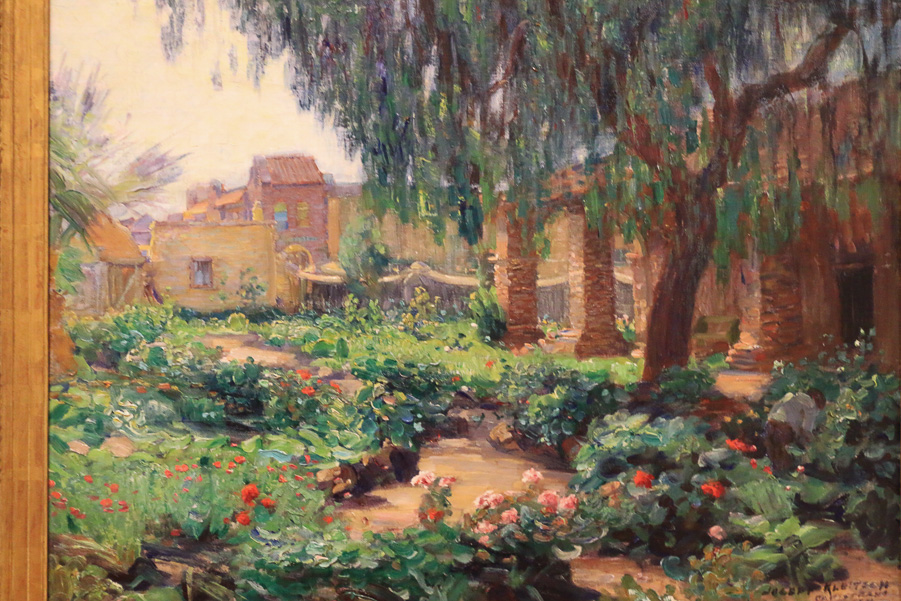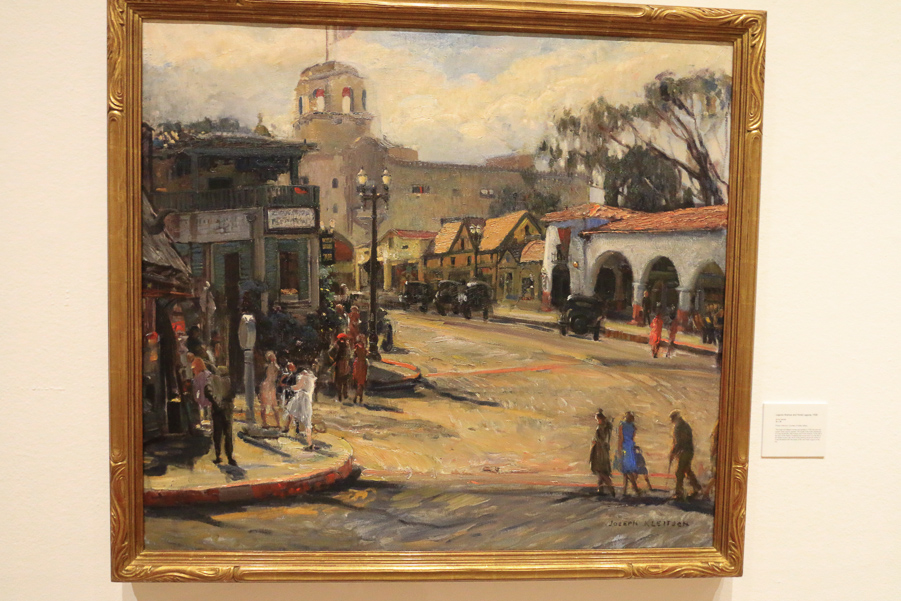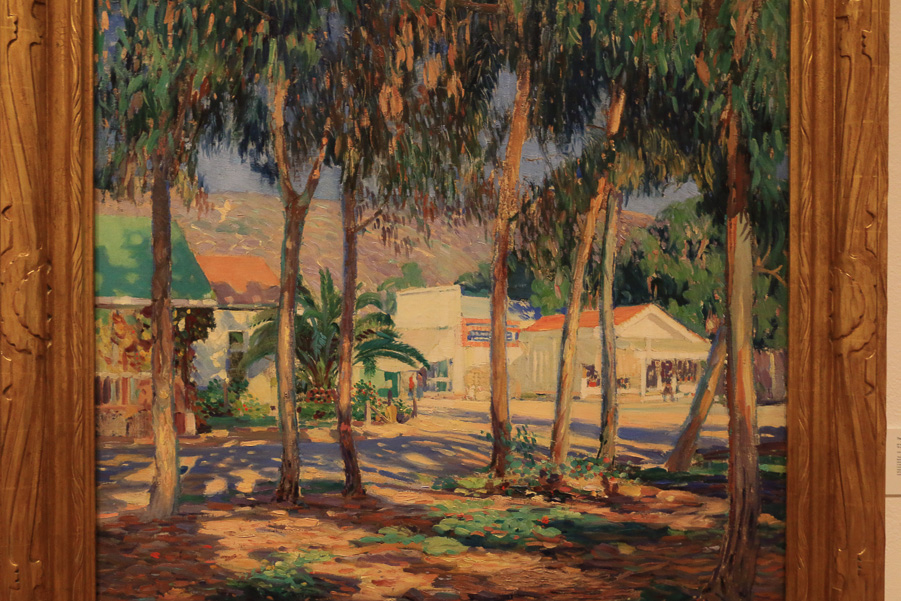 We were spellbound by the time we left. The landscapes, portraits and self portraits were awesome. What a fabulous exhibit.
After the museum, we stopped at the Zinc Cafe for lunch.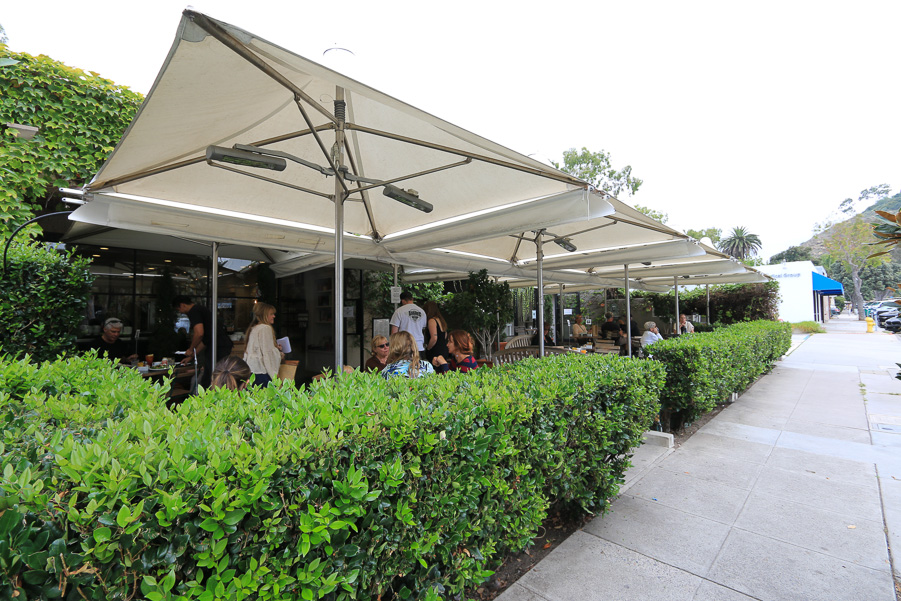 I had their "Spinach Lasagna" with spinach, ricotta, béchamel, marinara sauce, Grana Padano and a green salad.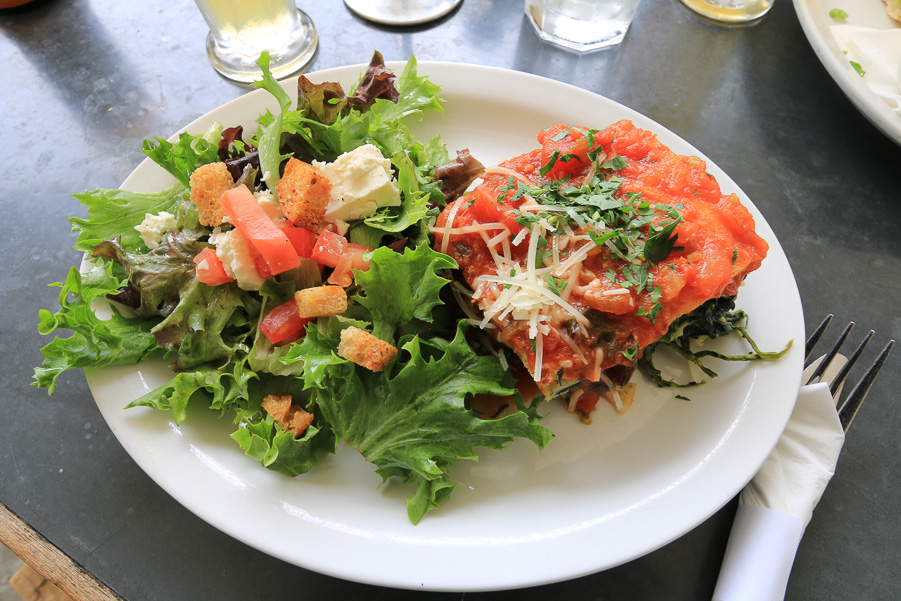 Judy had their "Capese" sandwich with heirloom tomatoes, fresh mozzarella, basil, extra virgin olive oil, aged balsamic, and pesto on a seeded baguette. It came with a side dish of chili that was delicious (I ate half of it).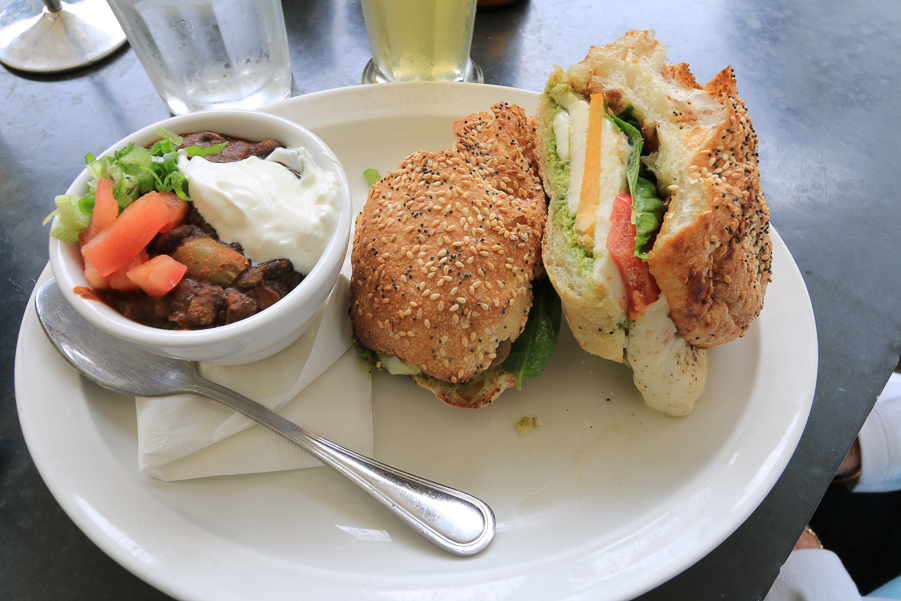 We couldn't have asked for a nicer day.