July 14, 2021 - Wednesday - Back in February 2020 we won two tickets to Knott's Berry Farm in Buena Park, CA. Shortly after receiving our tickets in the mail, the theme park closed due to Covid-19. However, after eighteen months, the park still honored our tickets and we headed there today.
The theme park began in the 1920's as a roadside berry stand run by Walter Knott along State Route 39 in California. It is now the twelfth most visited theme park in North America and averages approximately 4 million visitors per year on its 57 acre parcel of land.
We were concerned about the huge crowd at the entrance but we discovered that they were headed for the rides, not the old part of the park called "Ghost Town". This was really the park when Judy and Bev were growing up, since none of the amusement rides were here then. Ghost Town was deserted today.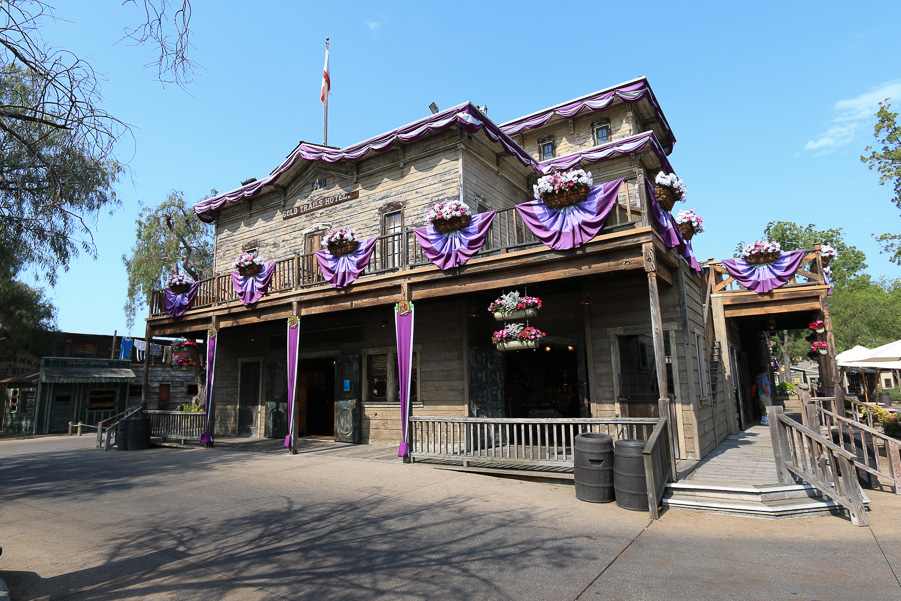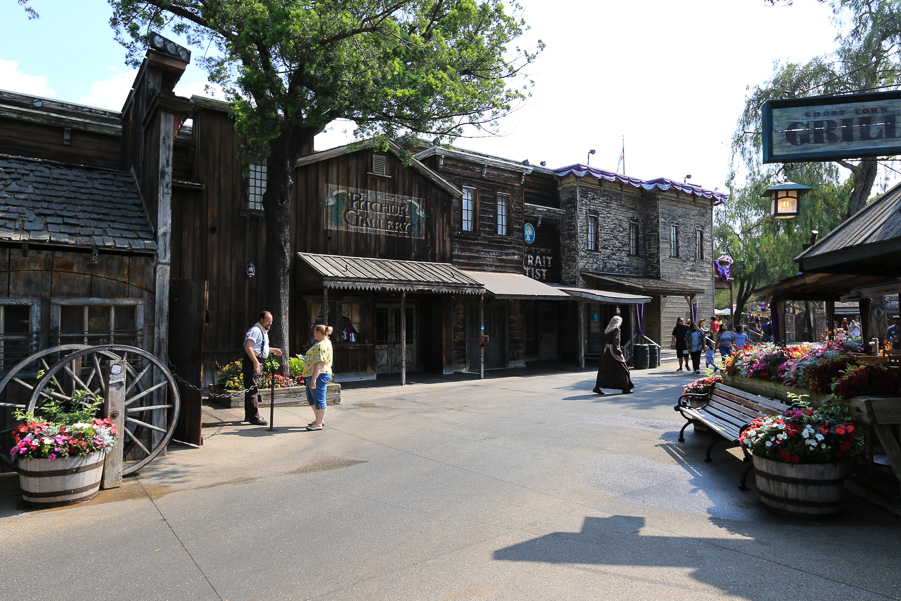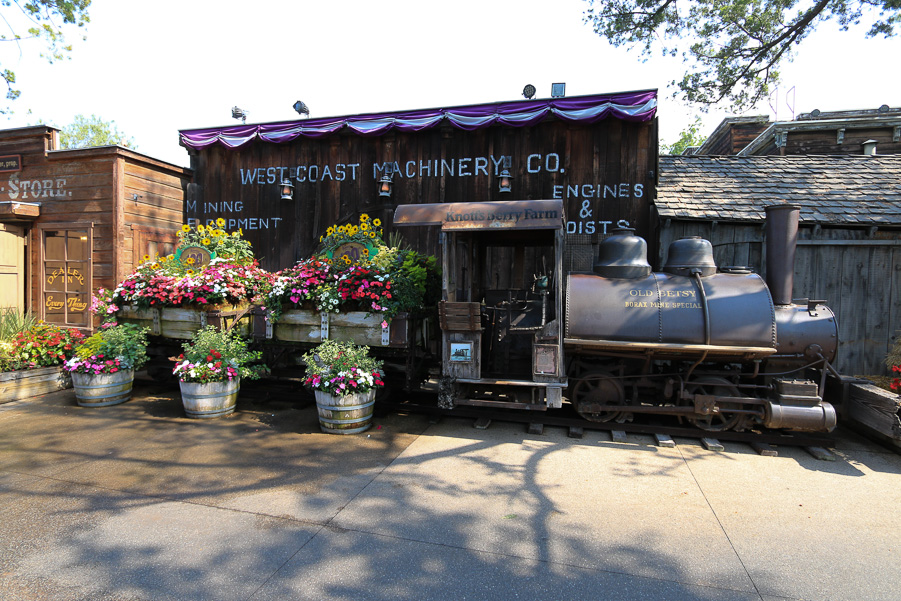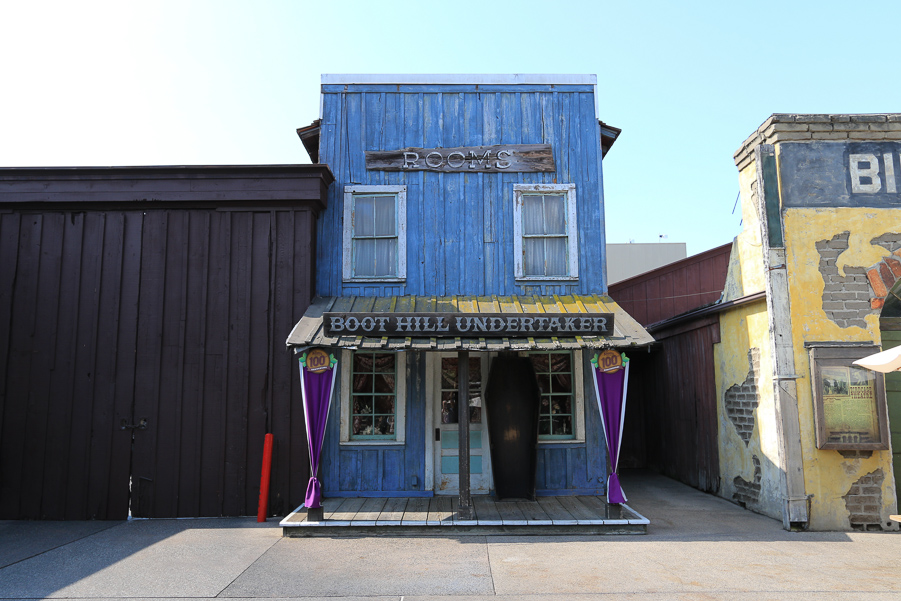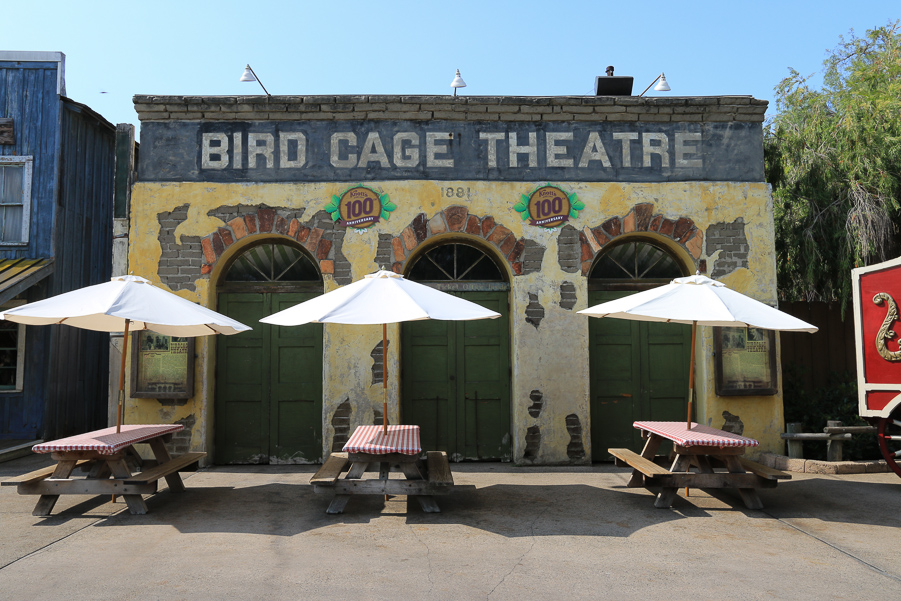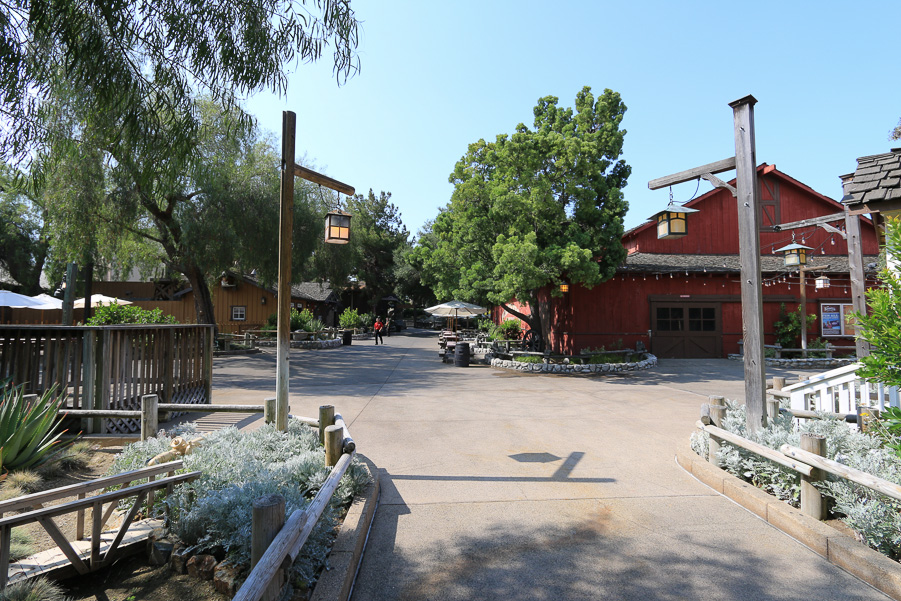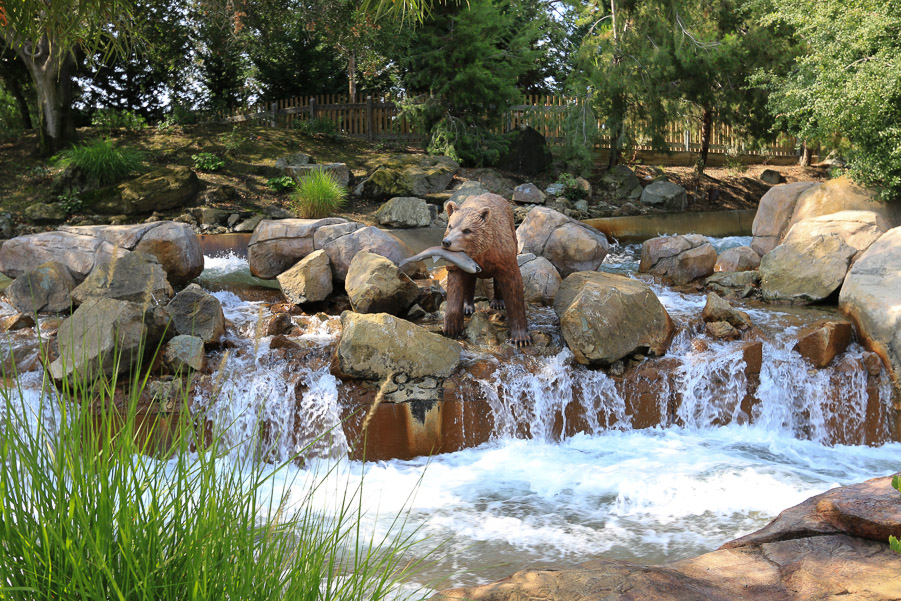 This is what the kids were headed for, the white knuckle rides.
All of the rides are free, so it's a pretty good deal. We smashed into each other in bumper cars, went on a silly indoor ride where you shoot at various 3-D images and we took a ride on their train.
A couple of actors posed as train robbers and made like they wanted to rob the passengers.
Since Knott's has a license agreement for all of the Peanuts characters, we had to check out "Camp Snoopy" before we left.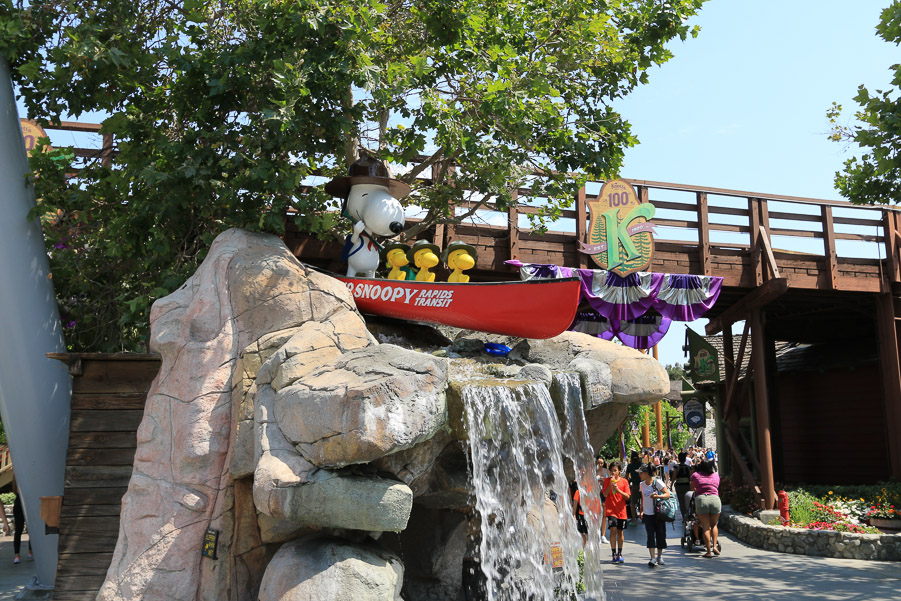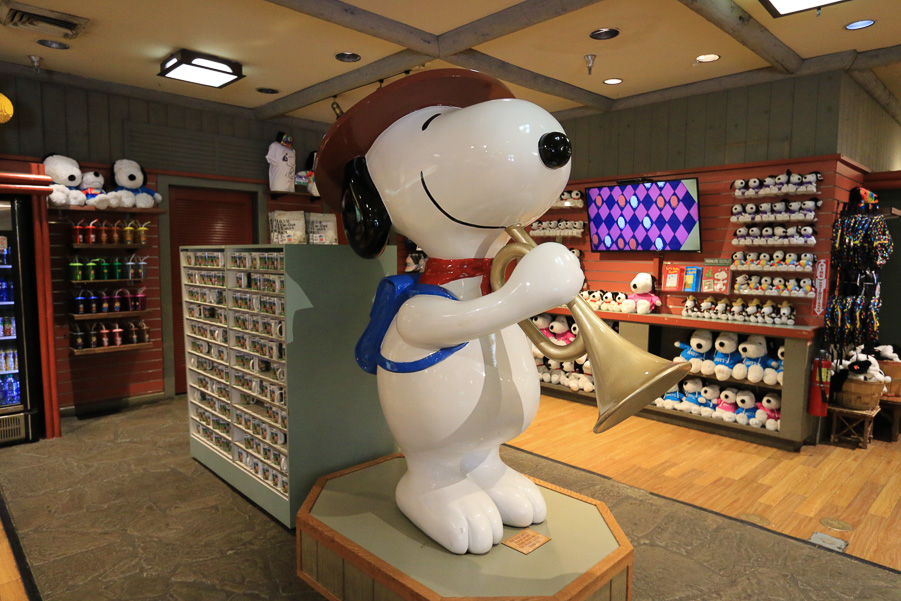 It was nice to see the park, but if you're less than ten years old, it's probably very exciting. If you're a teenager, then the "scary" rides are for you. We'd had enough and it was getting hot so we headed over to Mrs. Knott's Chicken Dinner Restaurant.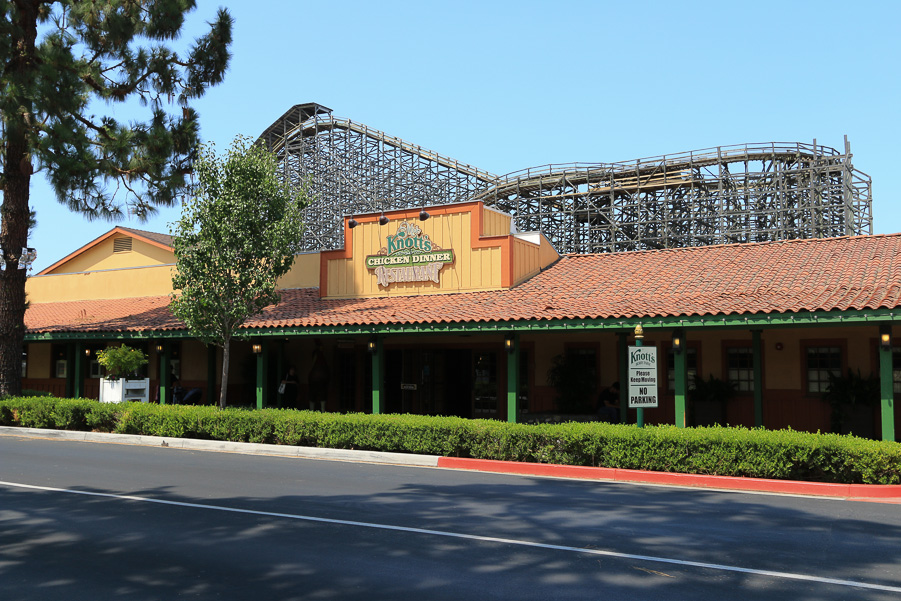 Judy's biggest memory here was the fried chicken dinner, so we both ordered it. It came with a cold rhubarb and cherry soup that was delicious. The mashed potatoes with gravy was great, as was the fried chicken and corn.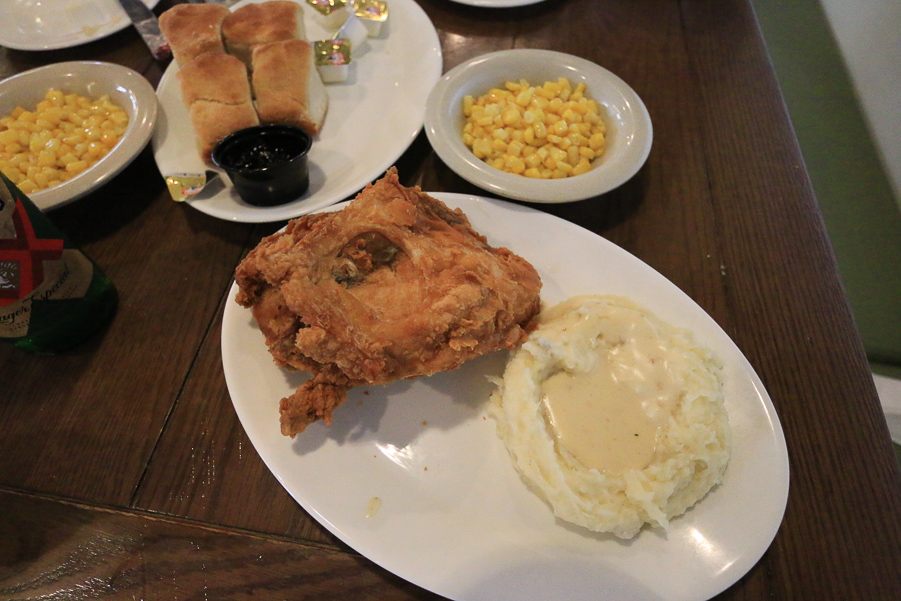 Knott's is famous for its boysenberries and we split a slice of boysenberry pie before leaving.
We ate two pieces of chicken and took two pieces home for lunch tomorrow, along with some leftover biscuits, so we can do it all again.