October 18, 2022 - Tuesday - Our adventure today was to visit the Keller Peak Fire Lookout in Running Springs, CA. This was our second time here, our first visit was in October of 2013. Keller Peak is one of seven fire lookouts guarding the San Bernardino National Forest. Each lookout is staffed by volunteer "Fire Lookout Hosts" who, from May through November, educate visitors about the history of the lookouts, mountain ecology, spot fires, and keep the lookouts a vibrant part of our local mountains. Keller is also the easiest lookout to get to with a paved road right up to the lookout. In days past, we have hiked a couple of miles to reach some of the other lookouts.
The road in is five miles long but the scenery is beautiful.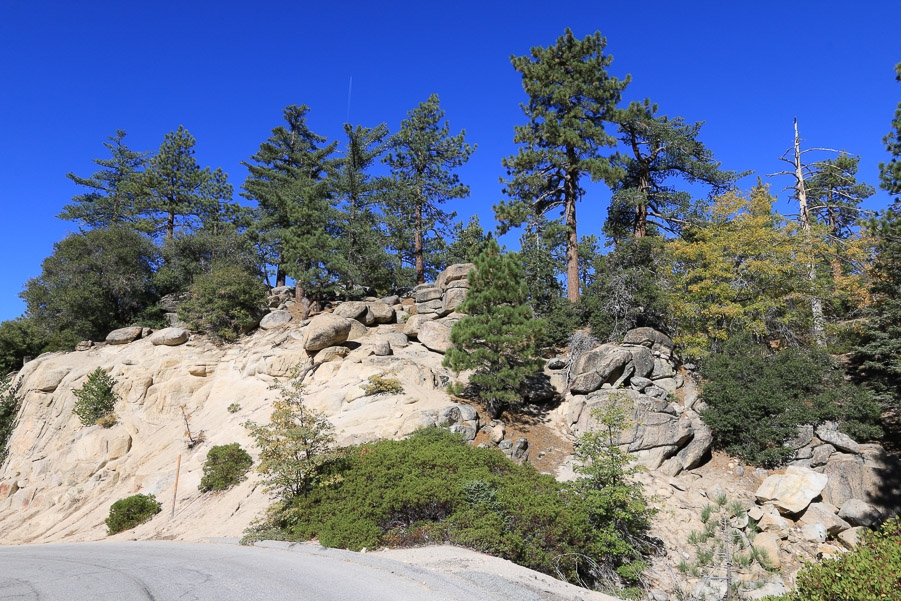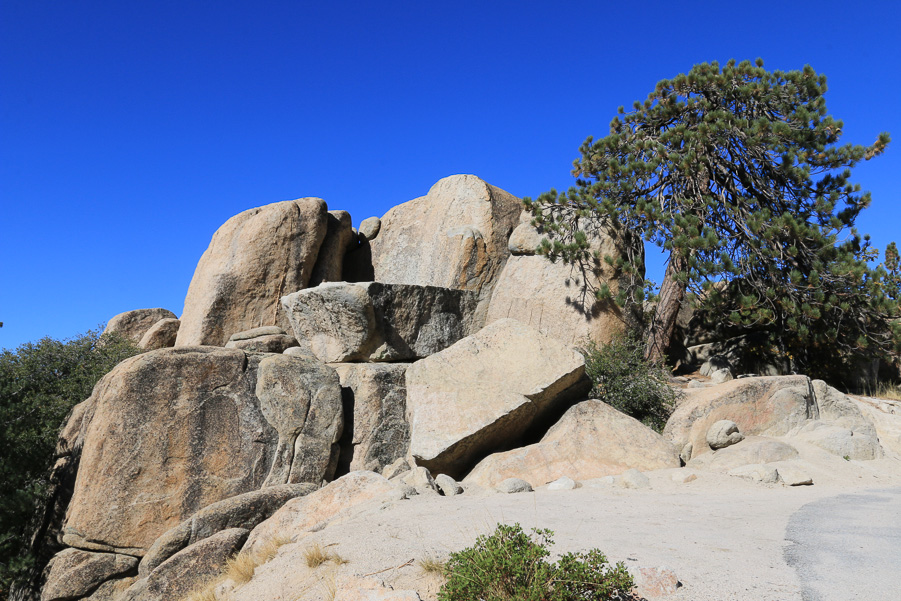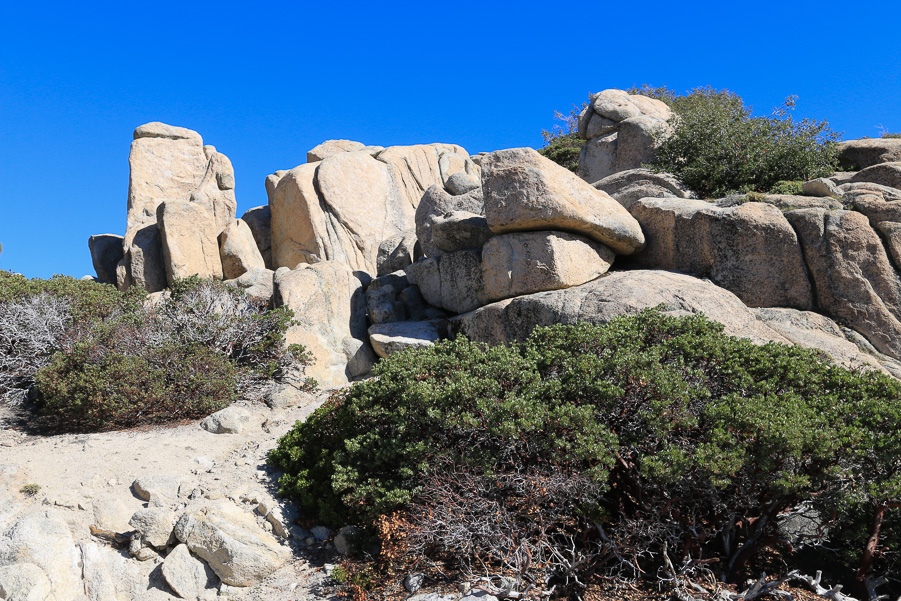 We noticed a plaque by the roadside honoring eight service members who died here in 1941.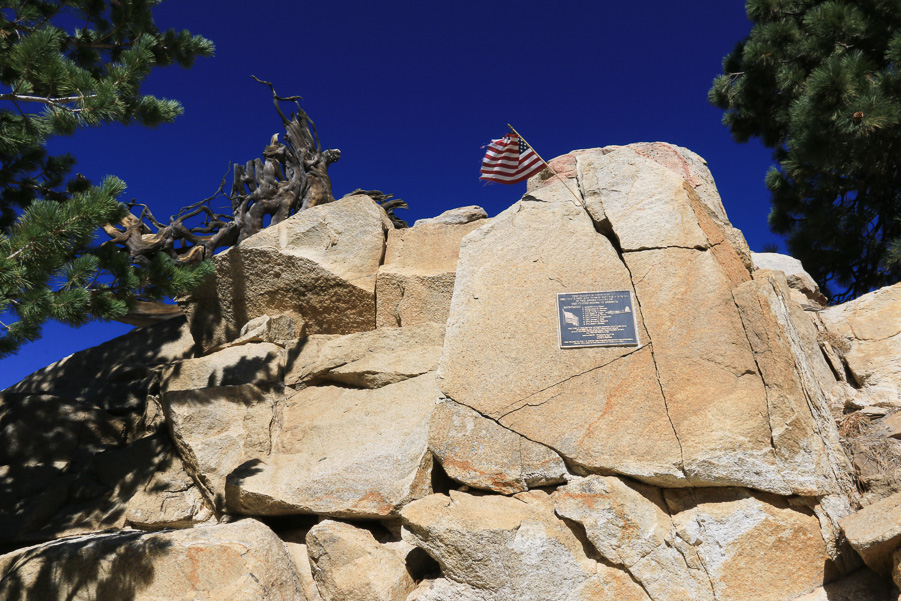 This was our first sighting of the lookout, which is on the right, and a communications tower is on the left.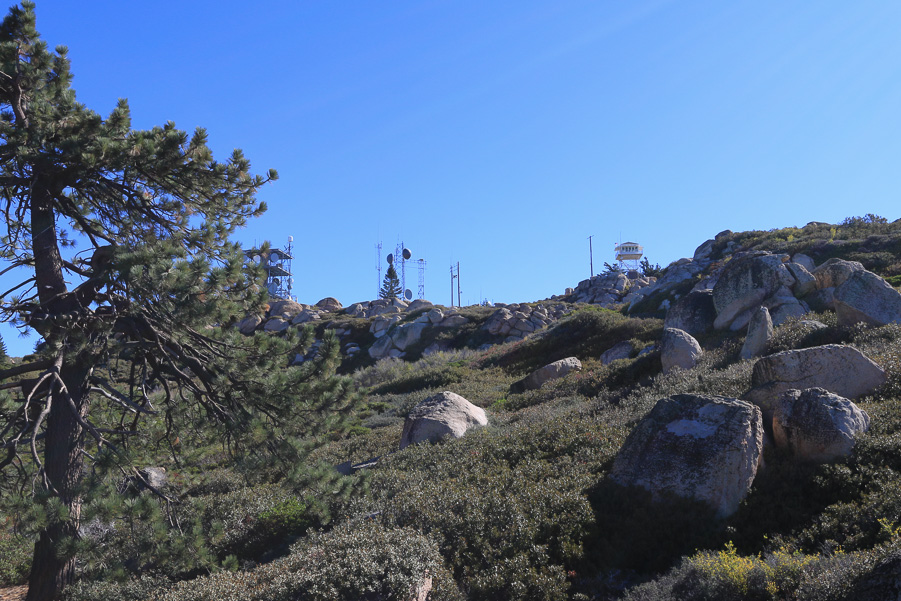 The elevation of the peak here is 7,889 feet above sea level.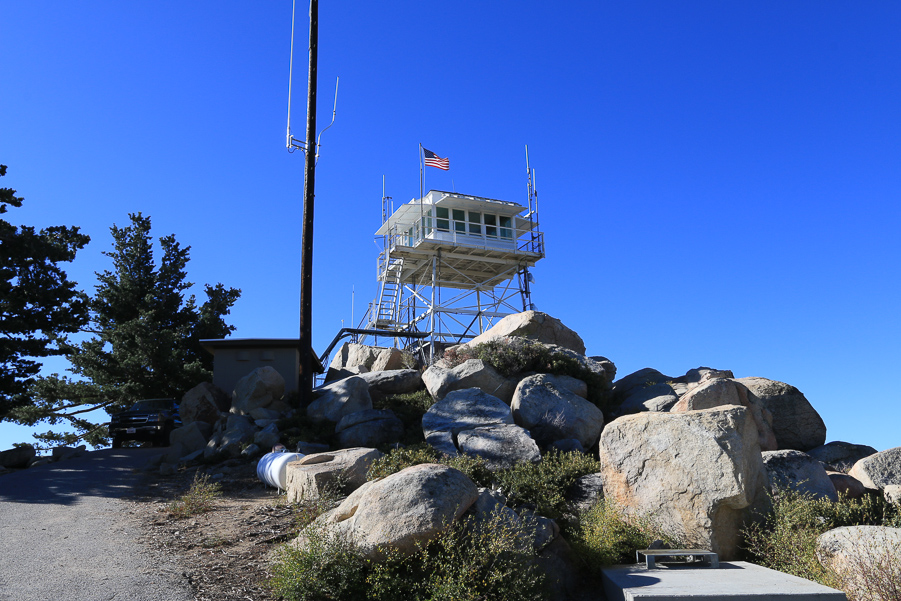 It was a beautifully clear day and we could see for miles.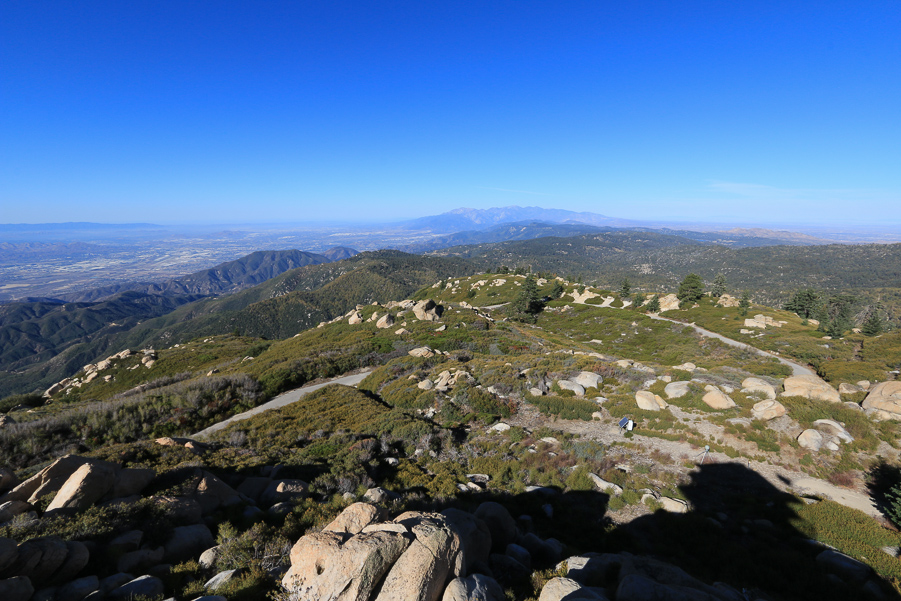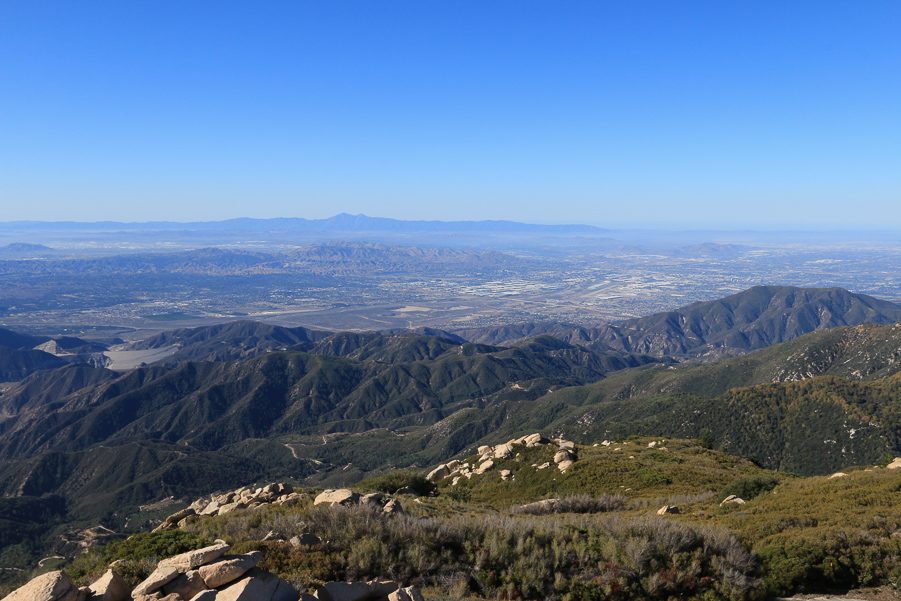 The two volunteers working inside the lookout were busy with something, and we were told that they were closed today. After seeing three lookouts this was the first time that this has happened, however, we've gotten the "tour" before so it wasn't any great loss for us.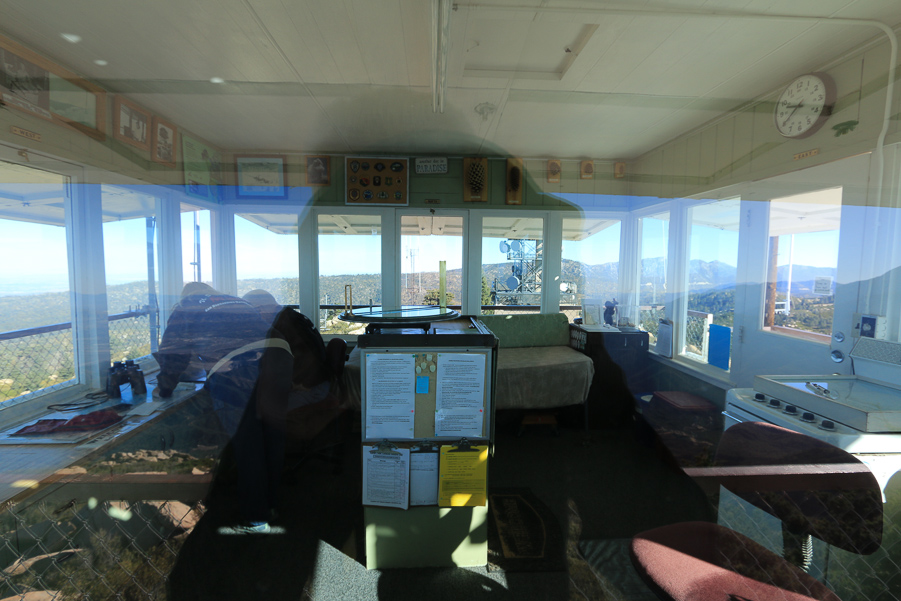 Judy's standing on the side with the least wind, it was really howling up there.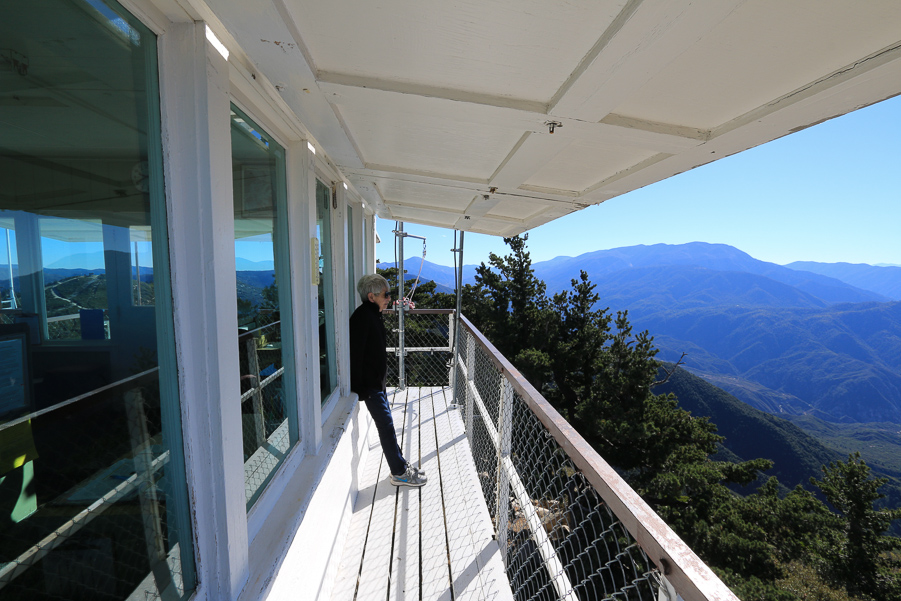 We could easily see the San Bernardino Airport.
This is the communications tower that also is located on the peak.
The weather was perfect for a visit, in spite of the wind and the cold. The scenery is awesome.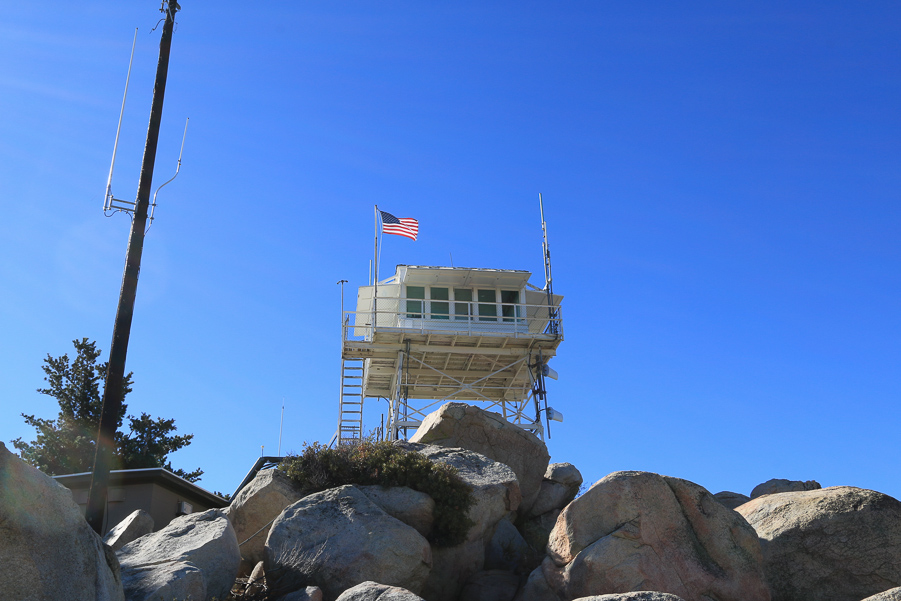 Before the lookout, we stopped for brunch at the Old Country Coffee Shop in Running Springs. When we drove up and saw two motorcycles outside, we knew that we couldn't go wrong.
We both had vegan meals, mine was an avocado, tomato and mushroom omelet, with hash browns.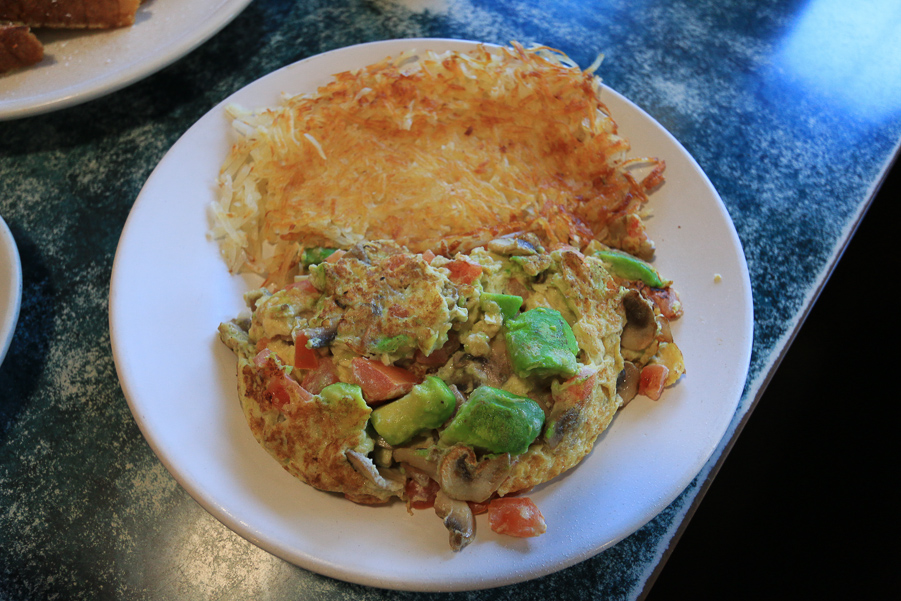 Judy had their French toast with two syrups, maple and boysenberry.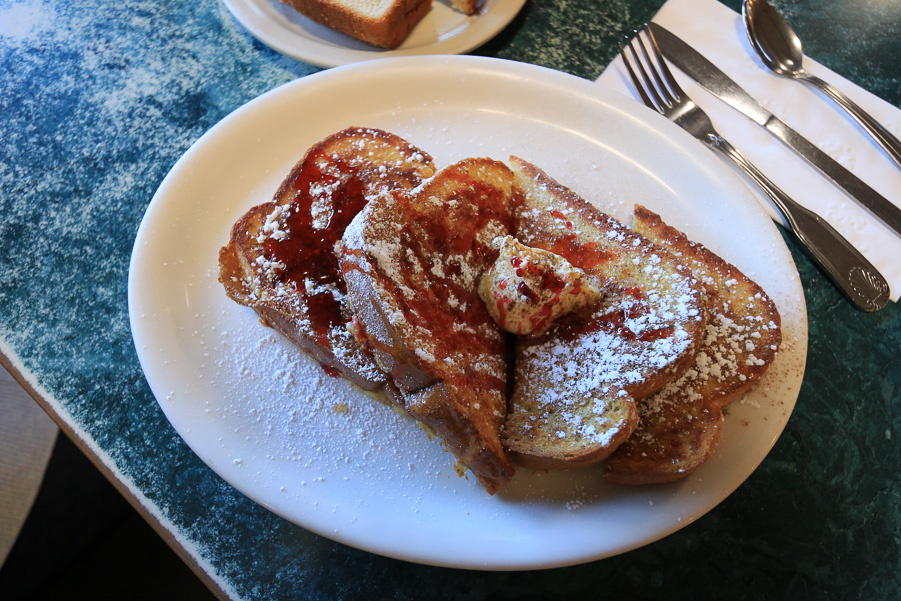 It was a nice adventure close to home.