November 3, 2021 - Wednesday - We drove east today to hike the Barker Dam Trail in the Joshua Tree National Park. If you've never been to Joshua Tree, you have missed seeing a magical place.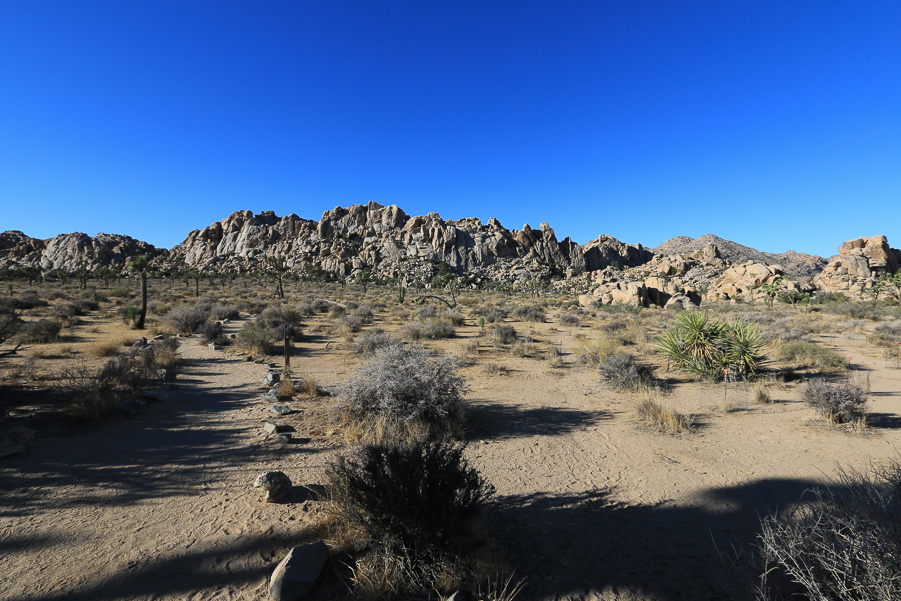 Barker Dam, also known as the Big Horn Dam, is a dam with a water storage reservoir. The dam was constructed by early cattlemen, including C. O. Barker, in 1900. It was raised an additional six feet in 1949 by rancher William F. Keys.
There is parking for the dam and the trail is a 1.3 mile loop.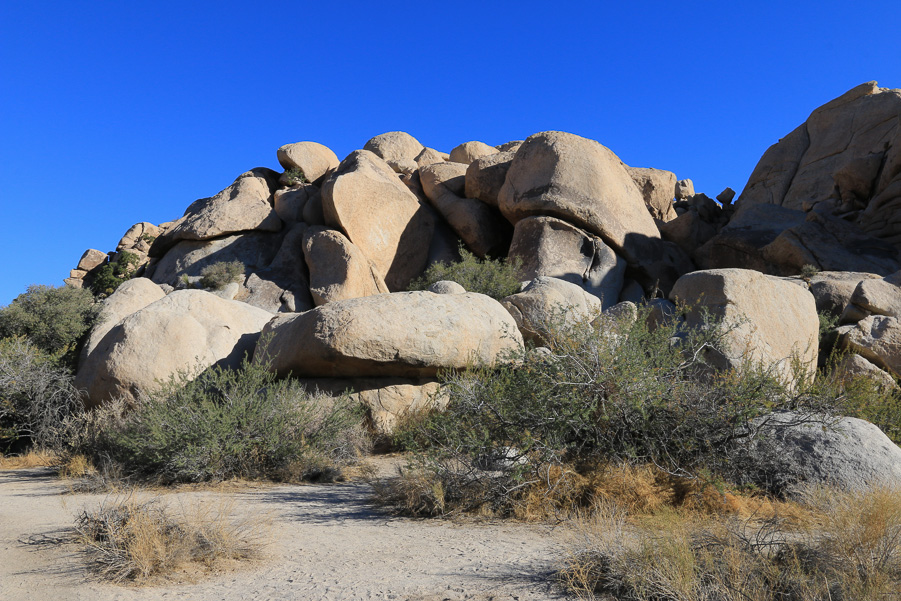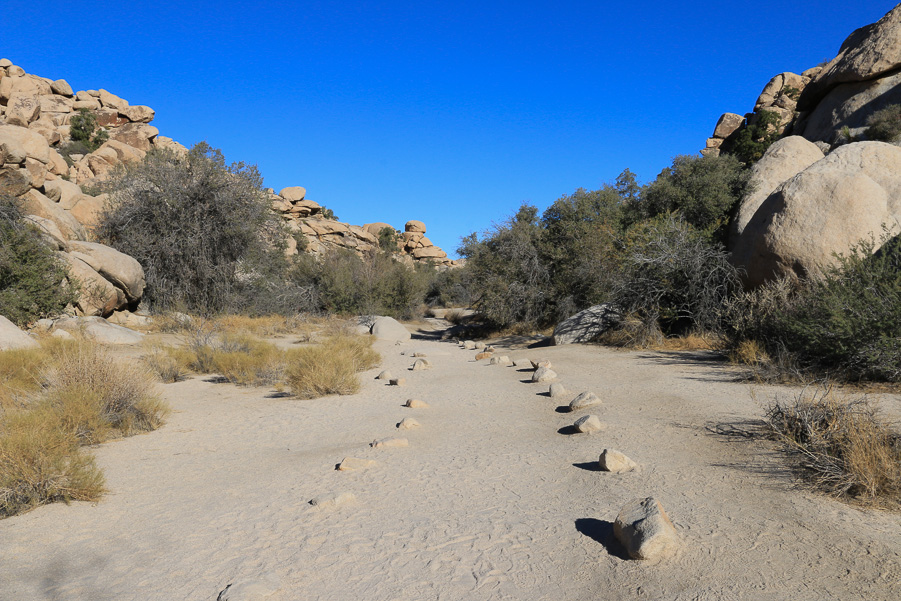 This is the Barker Dam.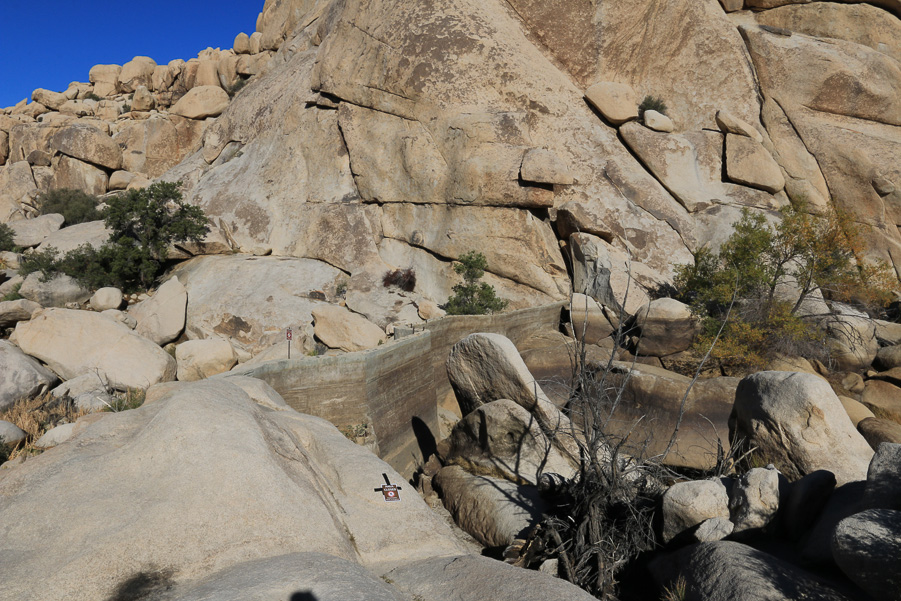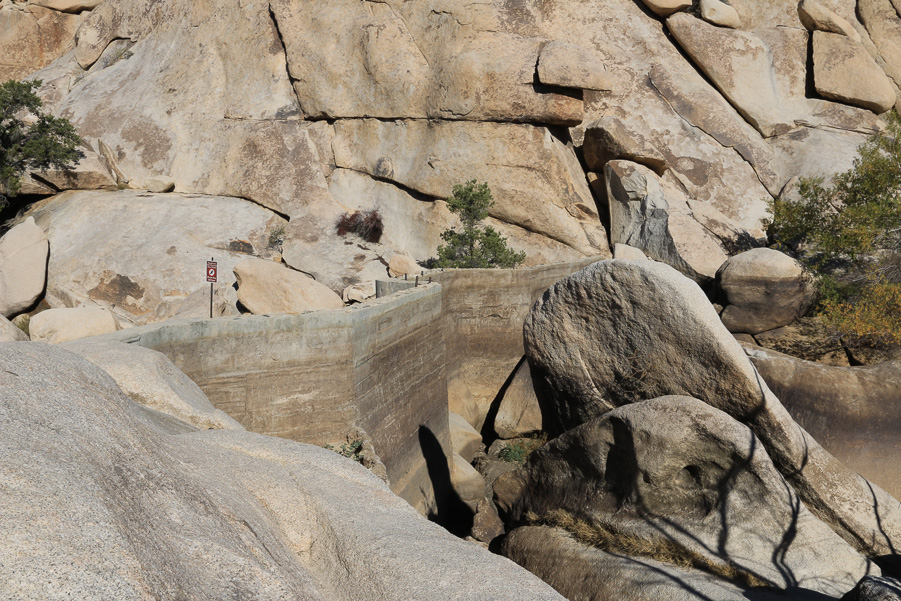 With the drought, the reservoir is completely dry.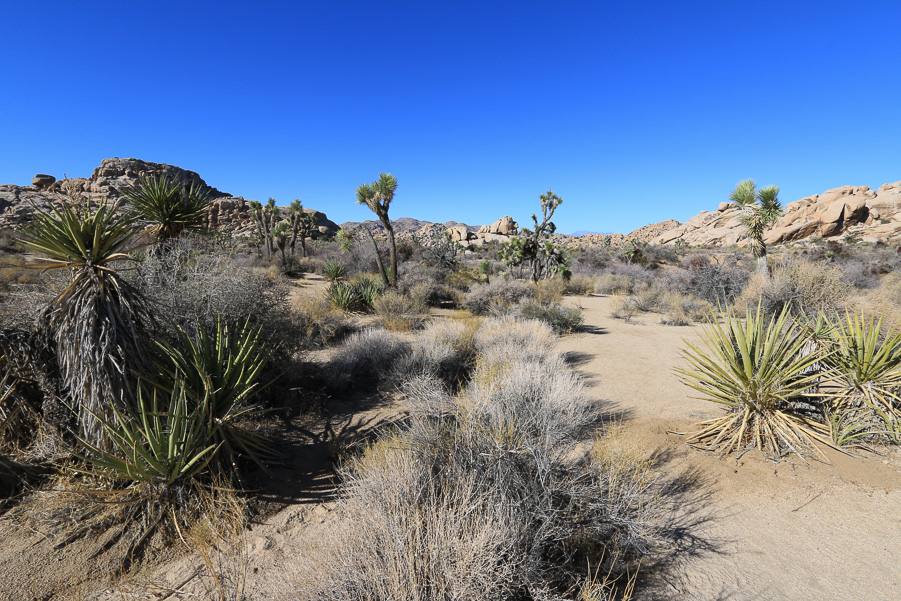 This Joshua tree has a perfect shape.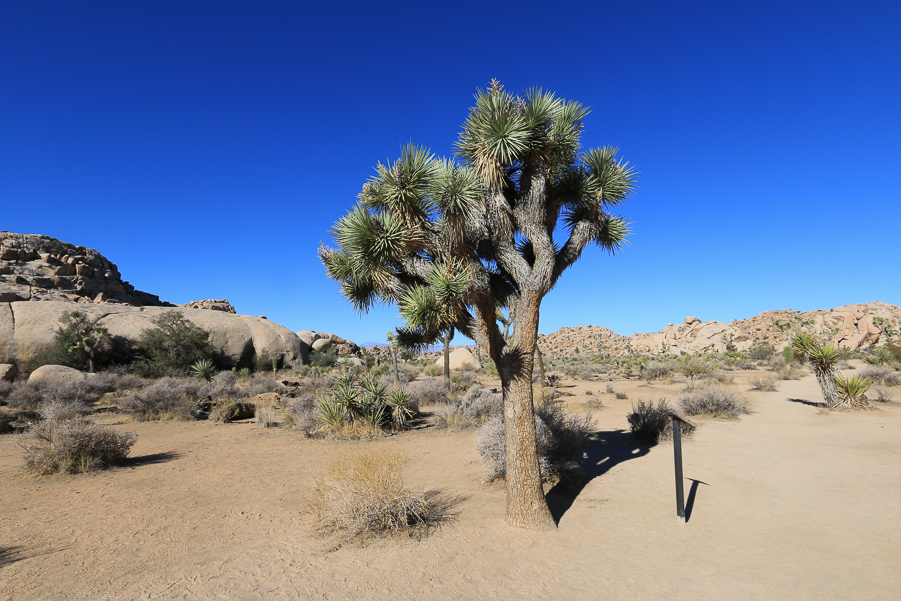 Just off the loop trail, after the dam, you can see some Native American petrogylphs still visible on the rocks.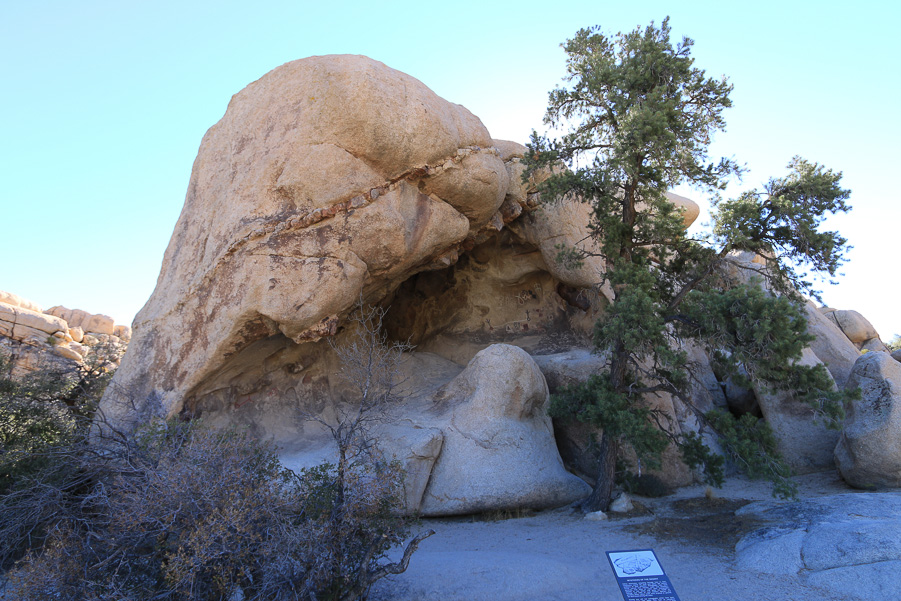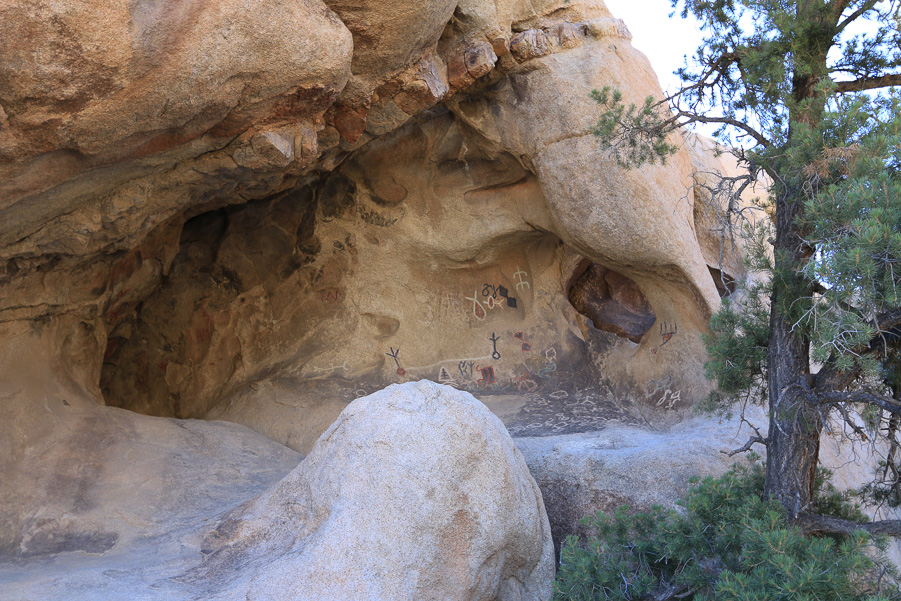 The Joshua trees are surreal, and we're always fascinated when we come here.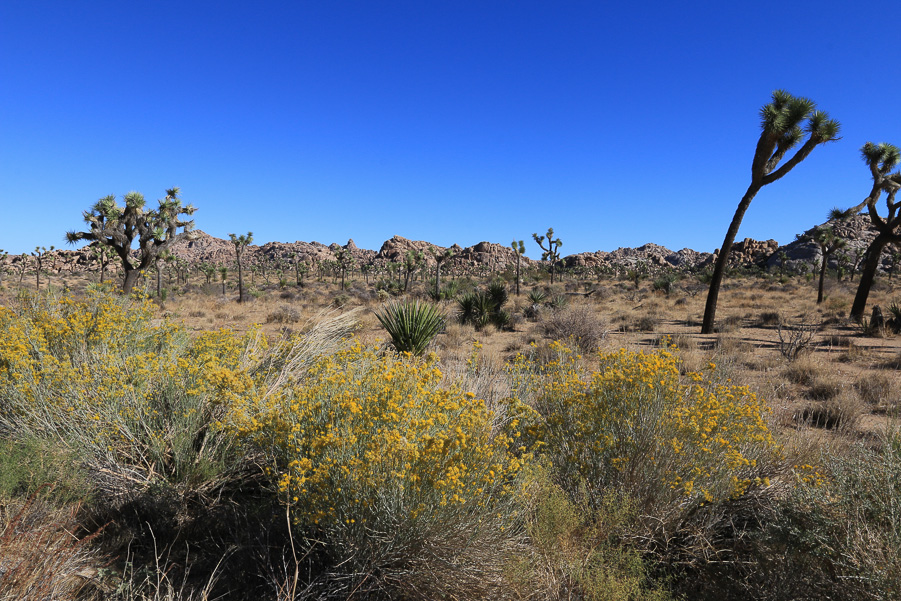 After our hike it was time for lunch, so we tried a new place for us, the Crossroads Cafe, located close to the Joshua Tree Visitor Center.
The atmosphere is great, the service a little slow, but the food's wonderful. I had "Mike's Mess," which is a little bit of everything mixed in with scrambled eggs in a skillet. The bread is cornbread that has been grilled. Delicious!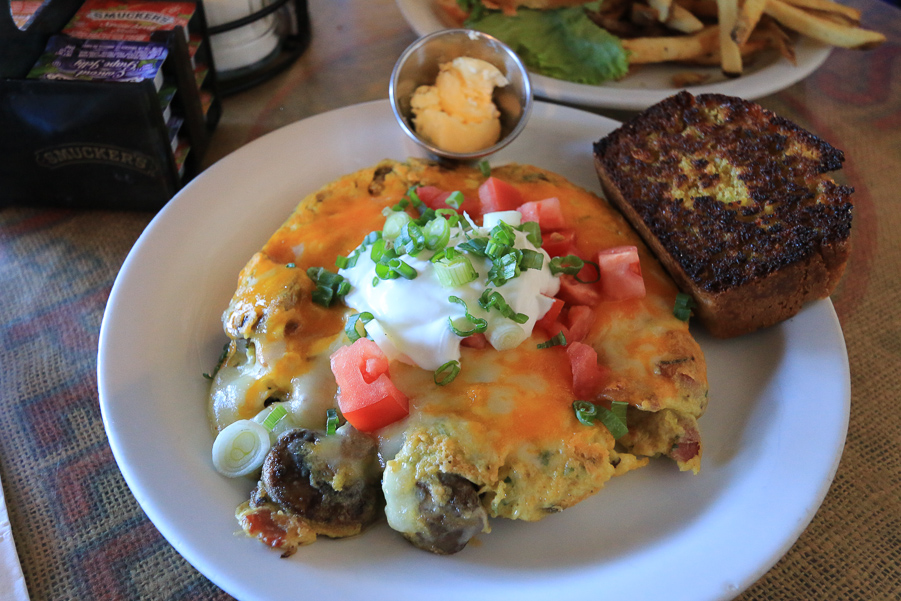 Judy had their "Hamburger Heaven," which is a grass fed patty cooked medium well with cheese, house made mayonnaise, lettuce, tomato, onion, and pickles on a brioche bun.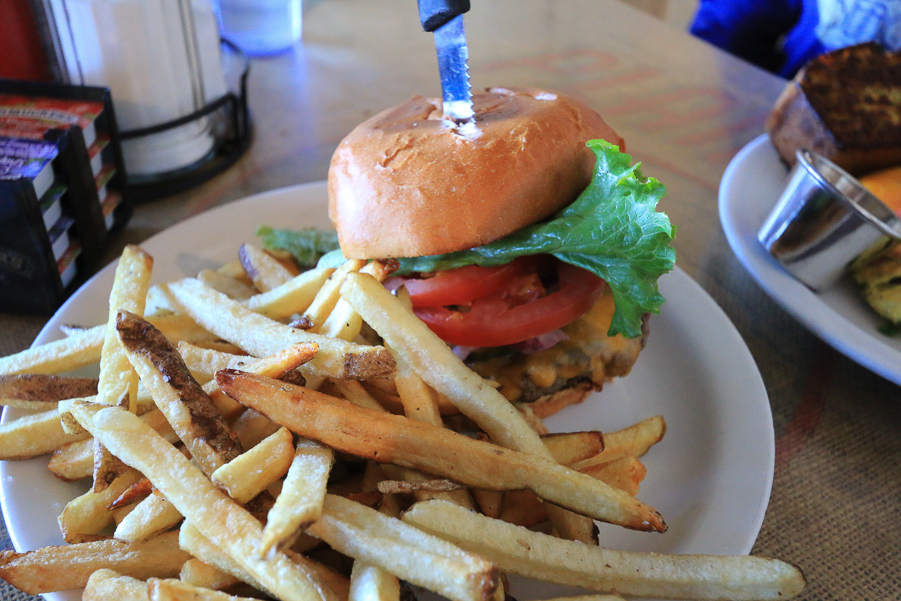 It was a great adventure!