February 17, 2018 - We were in Jurupa Valley today to tour the Jensen Alvarado Ranch. The Danish sea captain Cornelius Jensen settled in Agua Mansa around 1854 where he ran a store, and he married Californio Mercedes Alvarado soon thereafter. They built their Danish vernacular style home between 1868 and 1870 on a ranch of 300–400 acres. Jensen built his home on this land using traditional bricks, having learned from the 1862 flood that adobe bricks dissolve in water. Their home, which served as the area's general store, post office, and stage stop, was built next to the town's chapel. It was the first kiln-fired brick building built in Riverside County, and it is the oldest non-adobe structure in the Inland Empire.
The park surrounding their home is over 30 acres.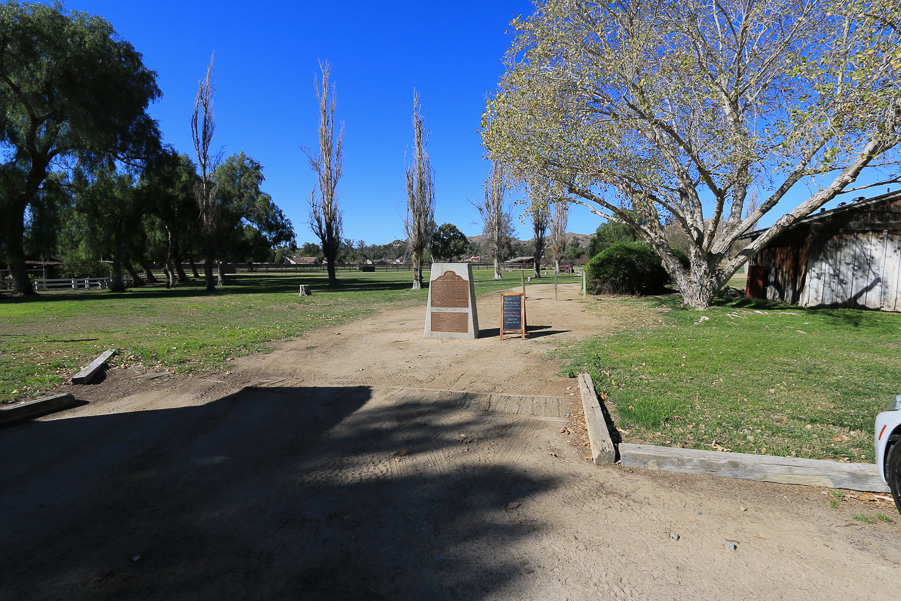 These cottonwoods line the driveway to the house and there's an orange grove on the right.
The large shrub covering the front porch is a Lady Banks rose, a gift from General William Tecumseh Sherman.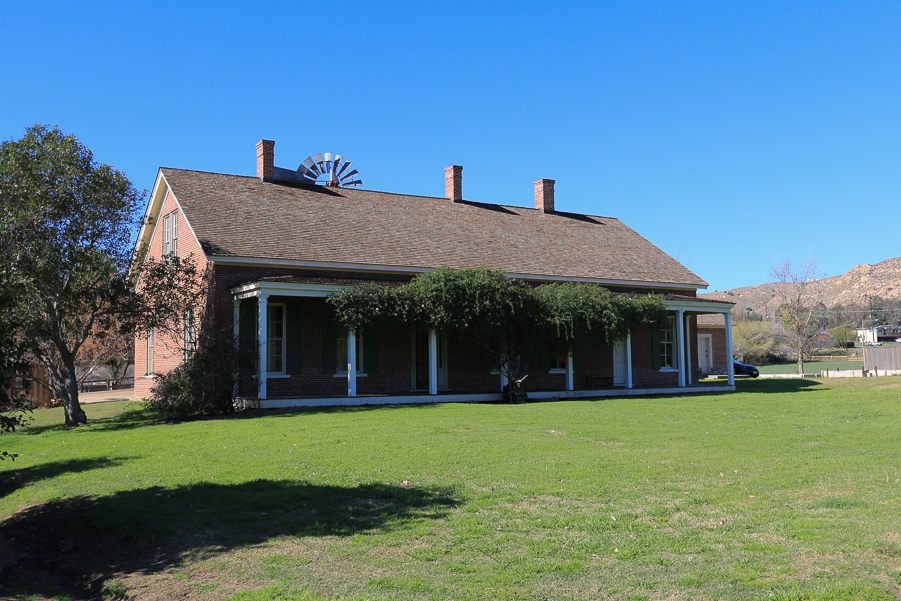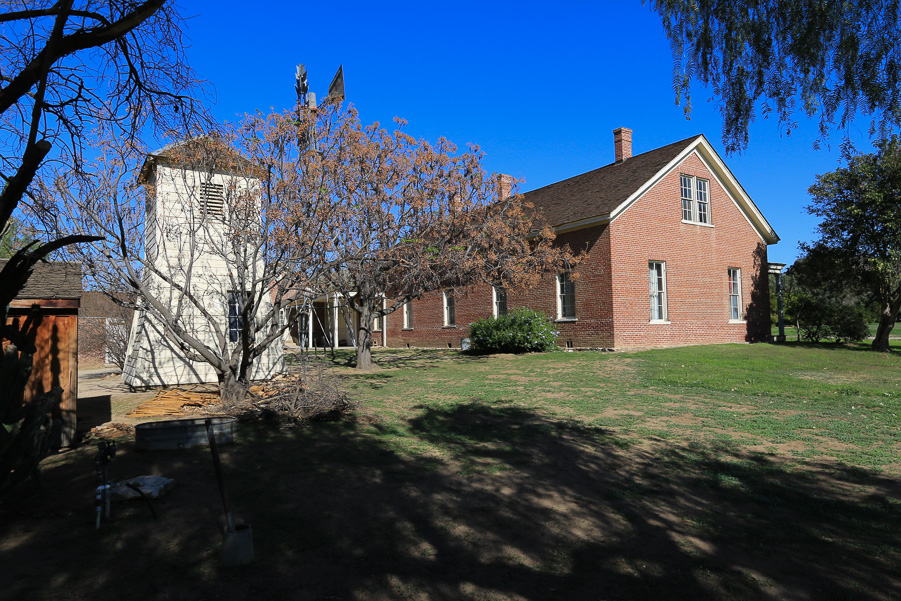 The home was continuously occupied by the Jensen-Alvarado family for over 100 years before it was sold to Riverside County. Because of this, the wallpapered walls and ceilings are original to when the house was finished in 1870 and many of the original furnishings are still here as well. The first story has 16 foot high ceilings and the second story is a huge attic running the length of the house.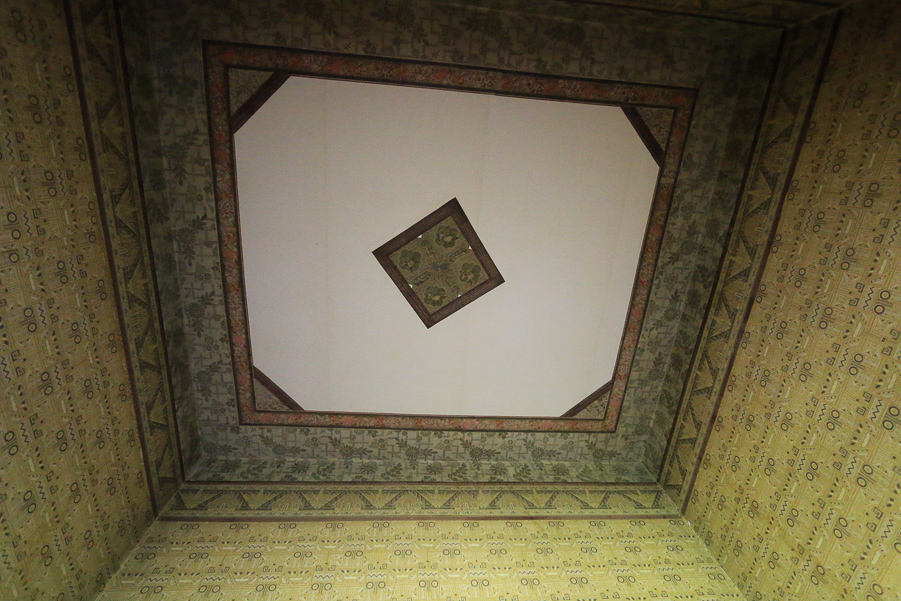 These 148 year old wallpaper designs blew us away.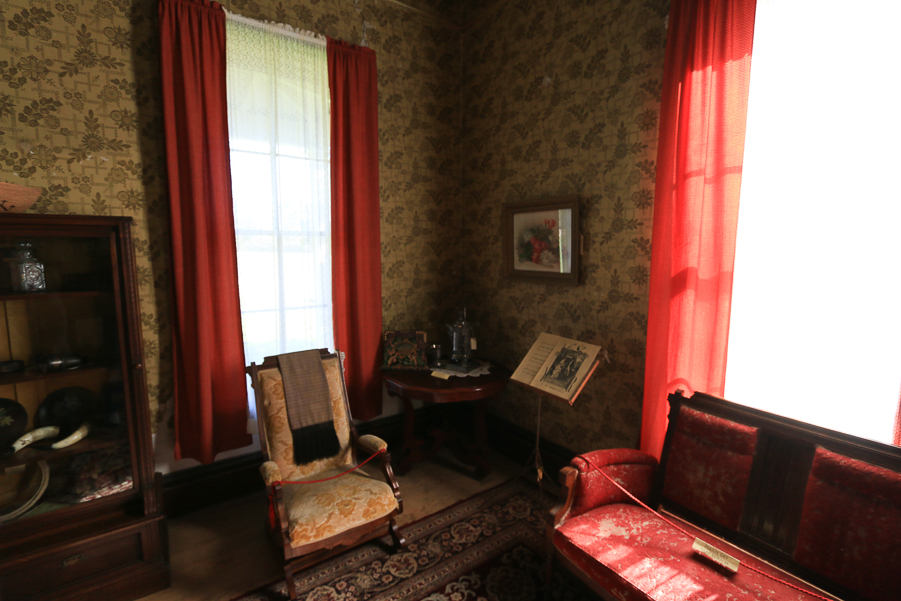 This is the guest room where William Tecumseh Sherman slept.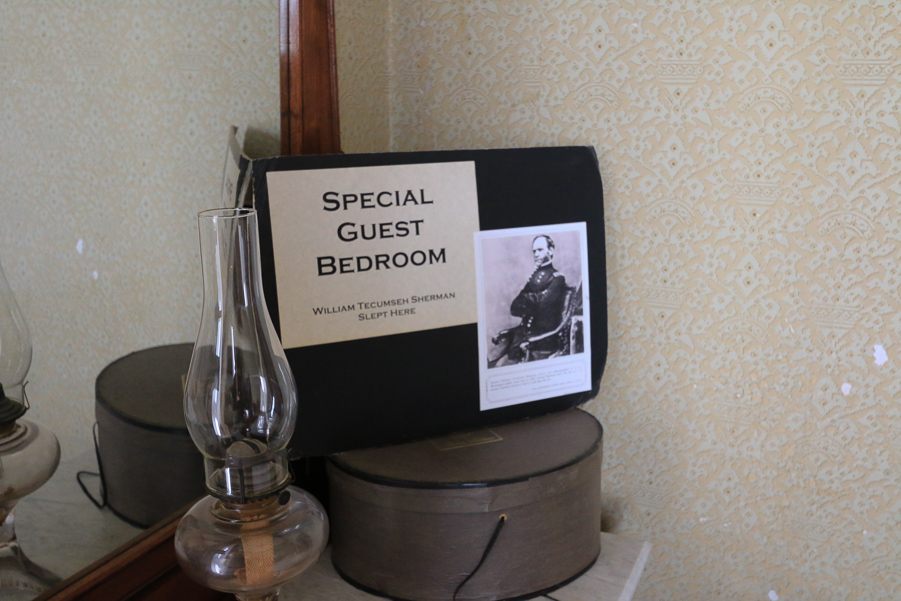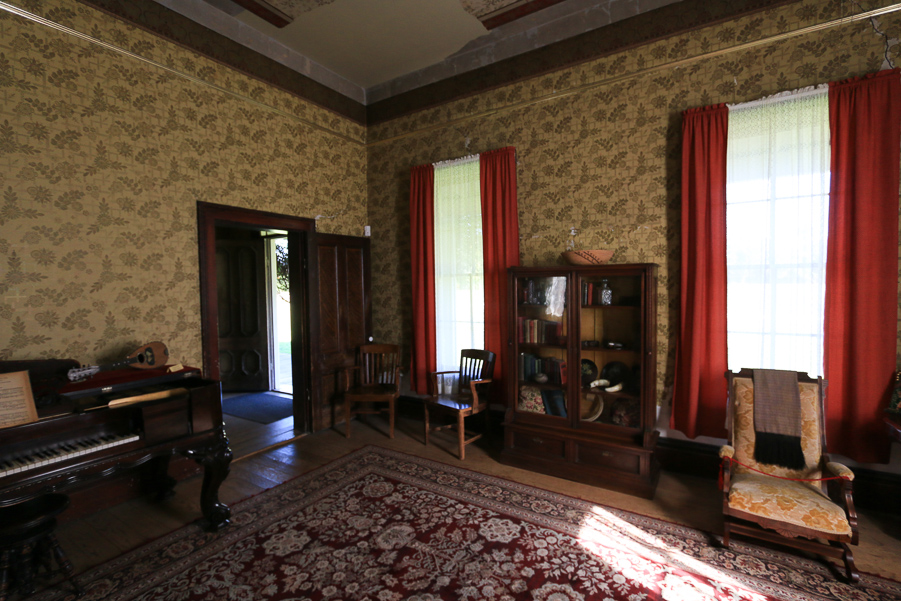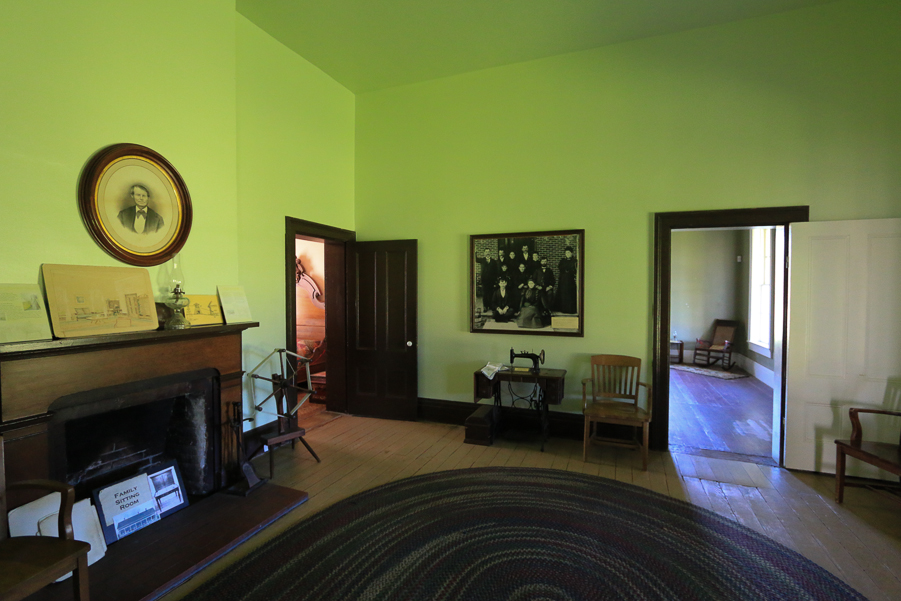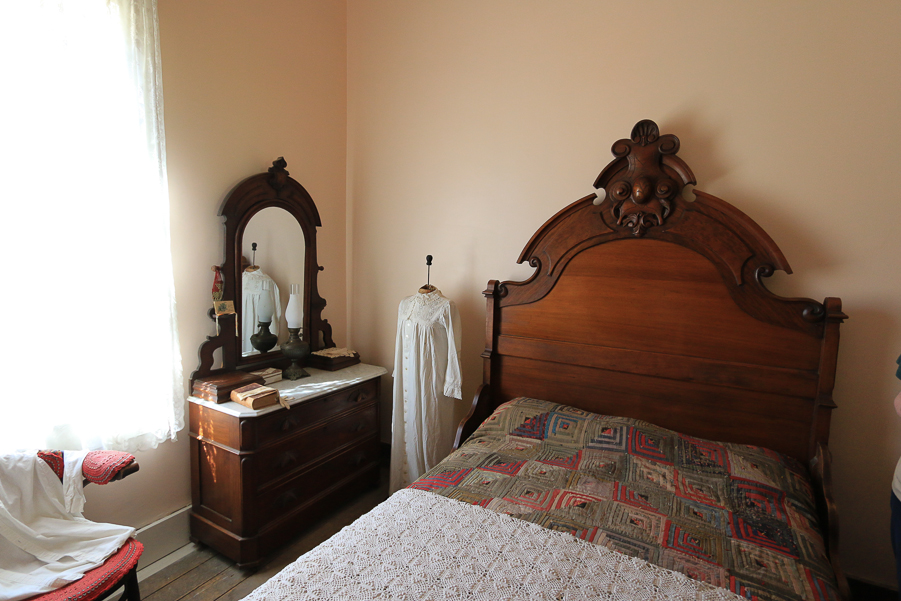 This is Cornelius Jensen's original desk.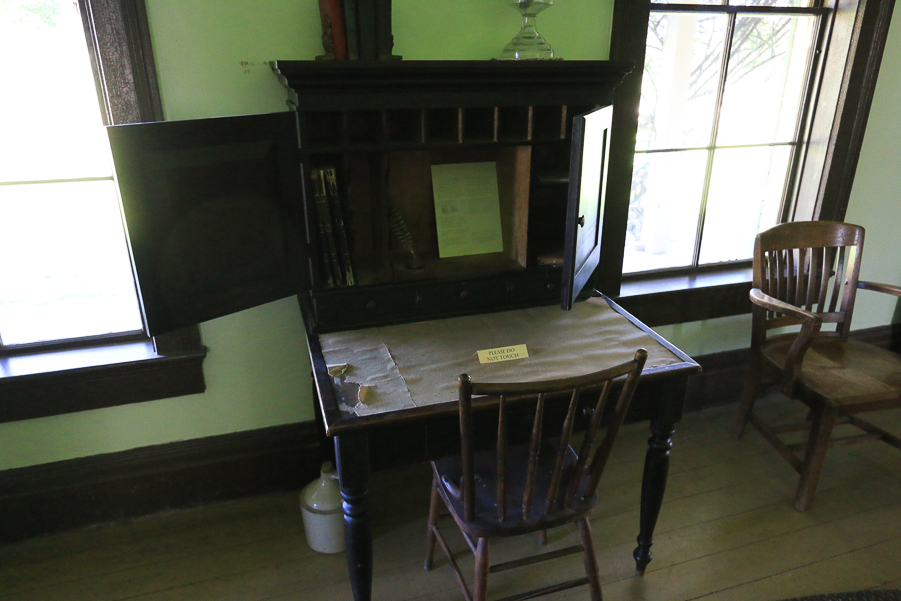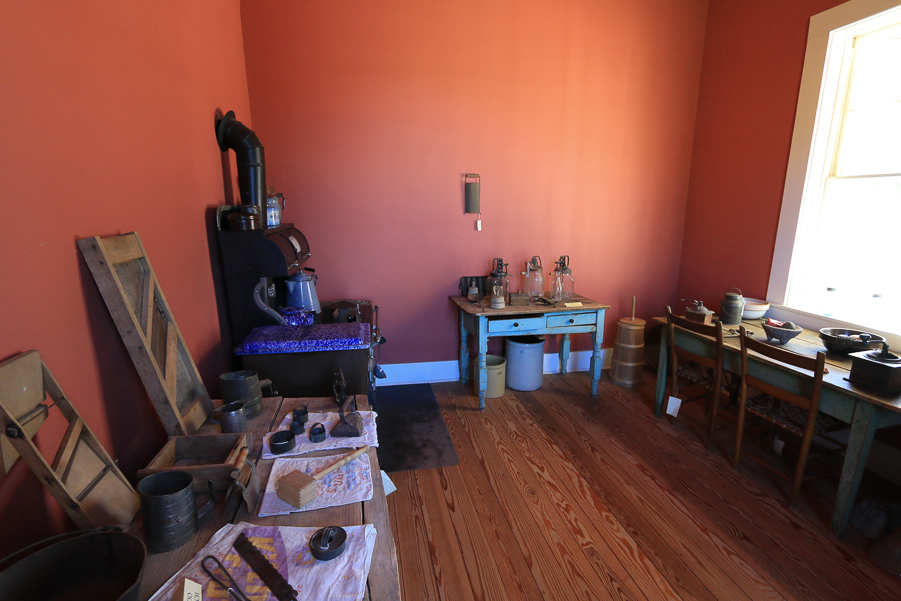 There is also a small museum on the property with additional artifacts from the family.
This portrait was taken after Jensen had died showing all ten surviving children with Mercedes Alvarado in the center.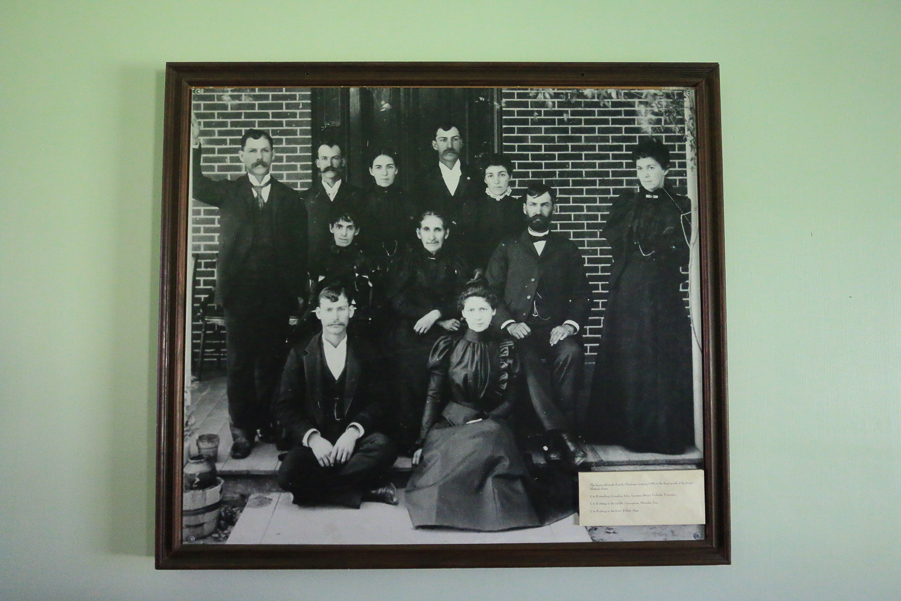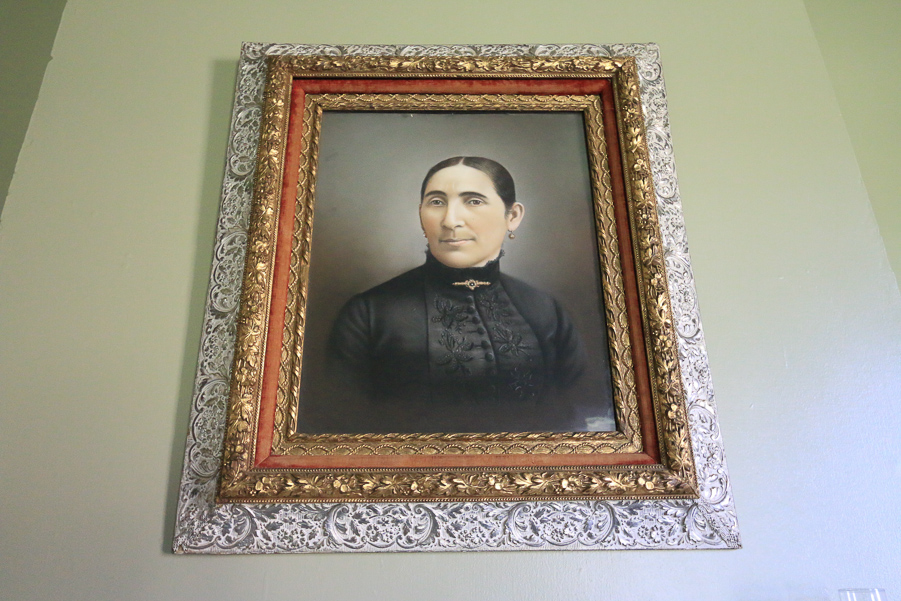 After the tour we had lunch at Tio's Tacos in downtown Riverside, which is always a treat. My dish on the left is "Camarones al Mojo de Ajo," Mexican garlic shrimp with beans and rice. Judy's dish is two enchiladas, one is carne asada (beef) and the other is al pastor (pork) with both covered with a mole (chili) sauce. What an adventure, what a meal!