May 1, 2019 - Wednesday - Time flies when you're having fun and we realized that it has been over five years since we last visited the Huntington Library in San Marino, CA. At that time, our dear friend Maxine Steele was with us on February 24, 2014. In addition to the library, the institution houses an extensive art collection with a focus on 18th- and 19th-century European art and 17th- to mid-20th-century American art. The property also includes approximately 120 acres of specialized botanical landscaped gardens, most notably the "Japanese Garden", the "Desert Garden", and the "Chinese Garden".
The Library's Facebook page said that the Desert Garden was in full bloom, so we headed there first.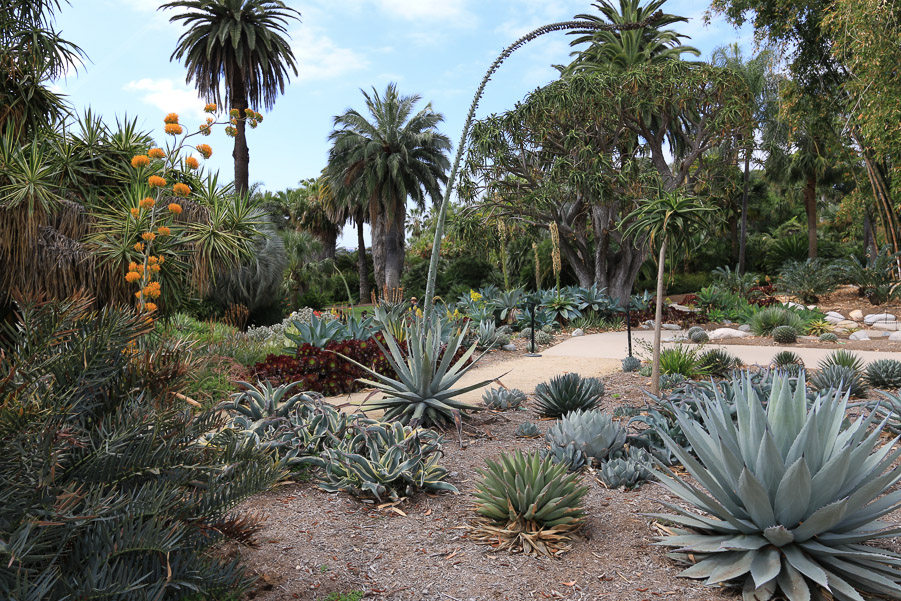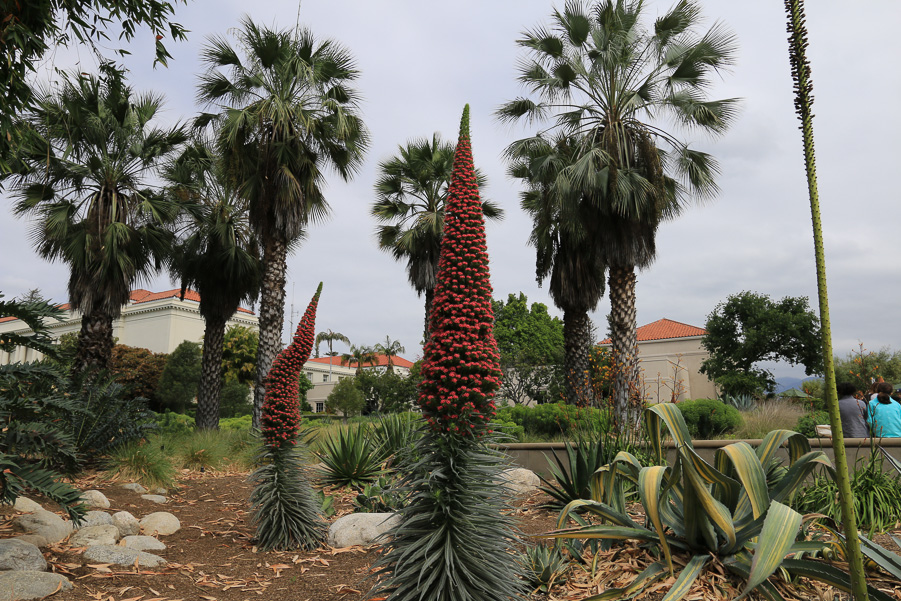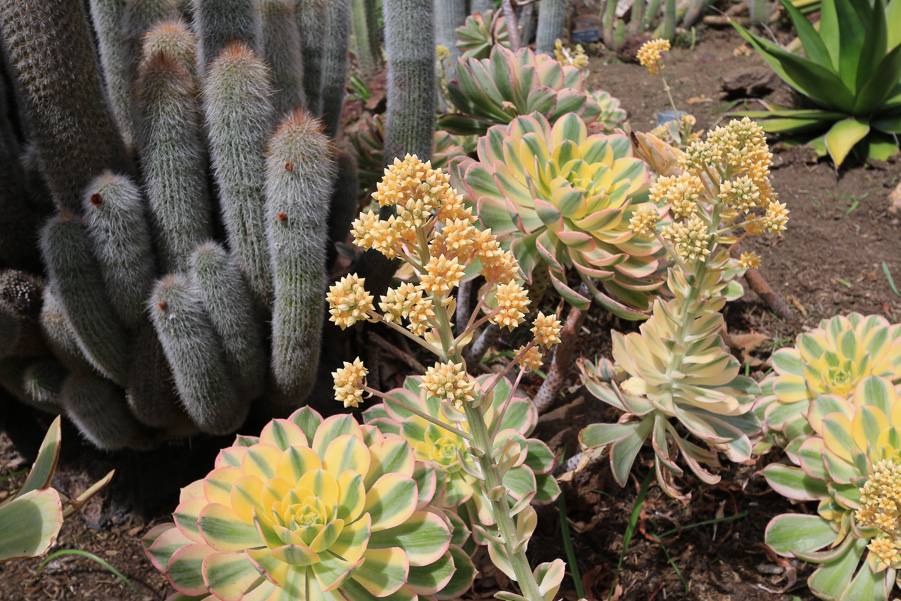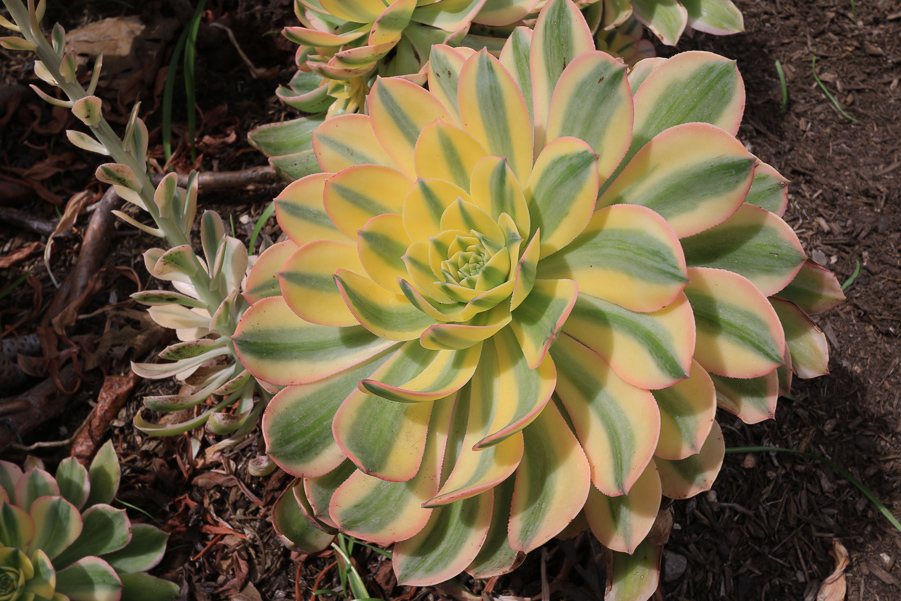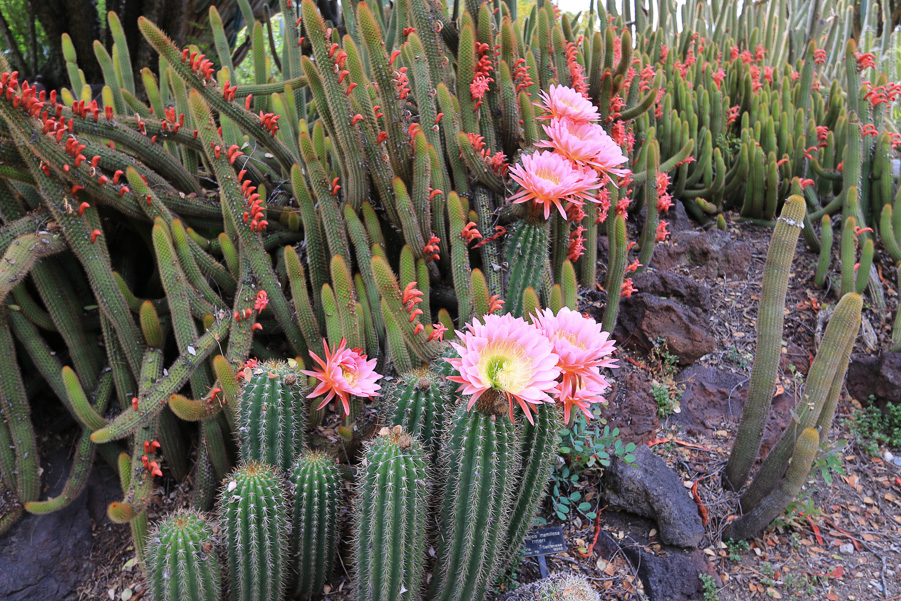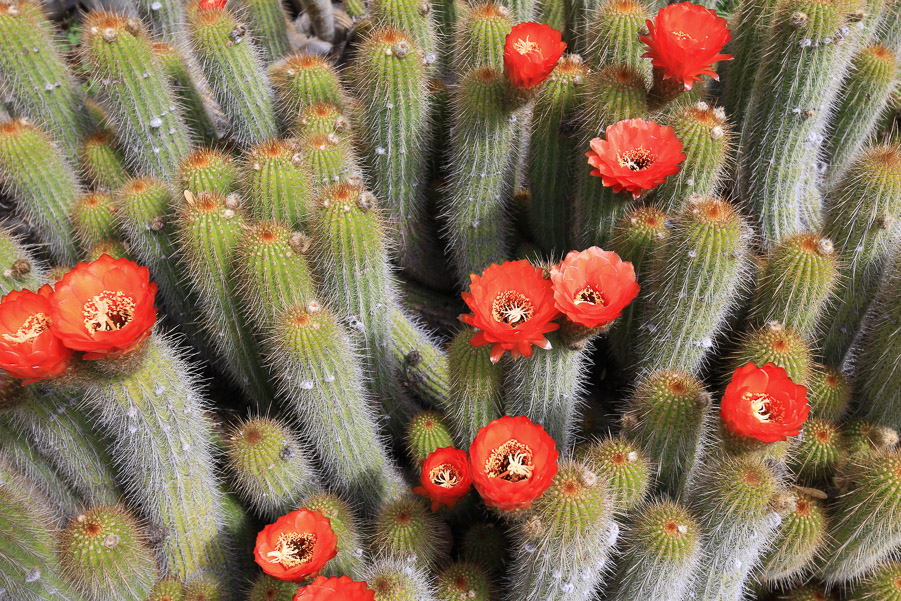 When we were last here with Max, the Chinese Garden had a lot of construction going on, so we decided to check out the final product. On the way to the Chinese Garden, we passed through the Rose Garden, which was also in full bloom.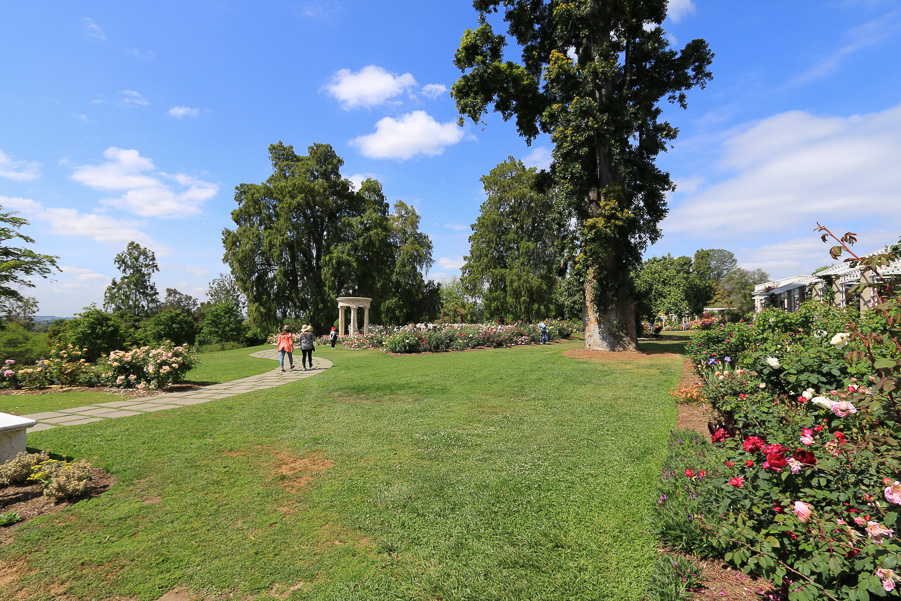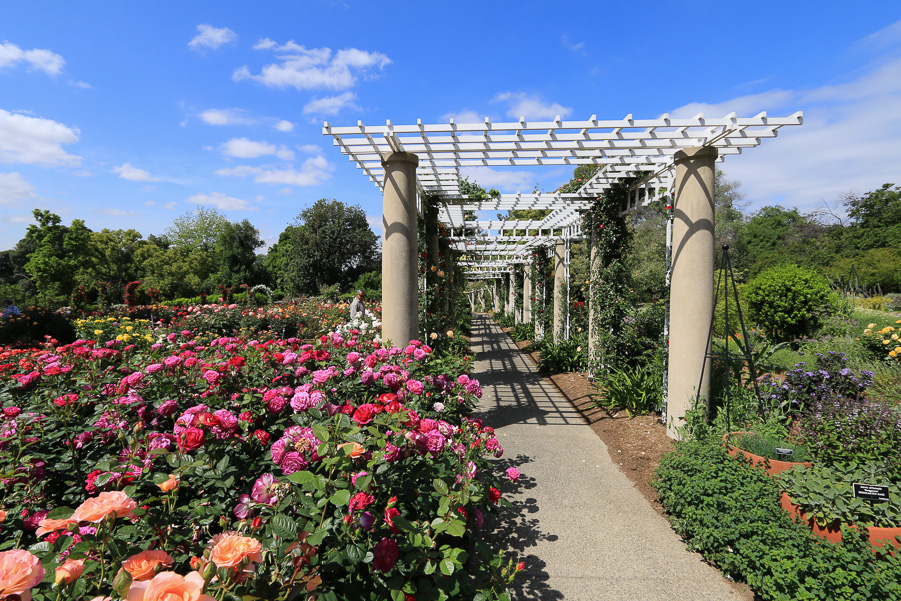 We were surprised to see ongoing construction again at the Chinese Garden. It appears that this garden will be very large when completed. However, many of the buildings we saw today weren't here five years ago.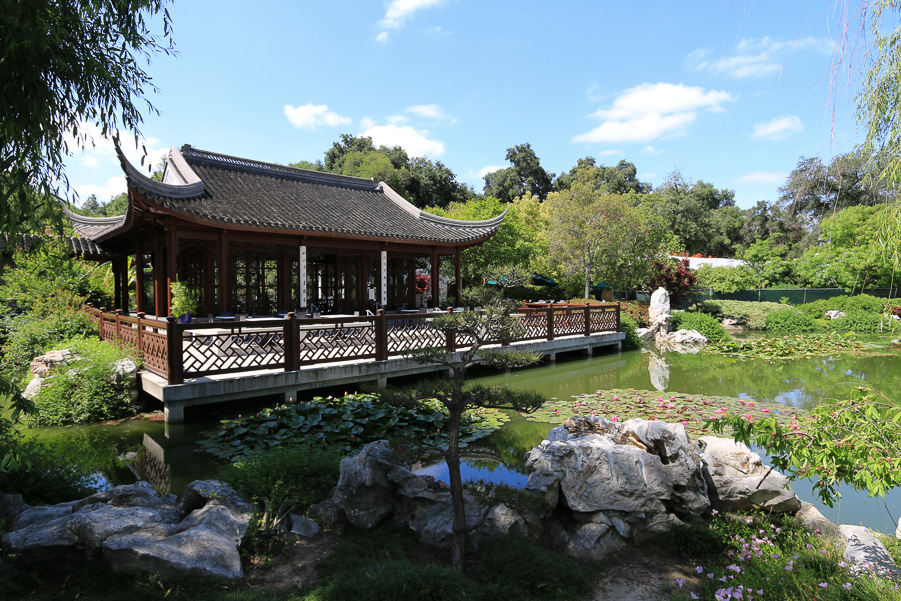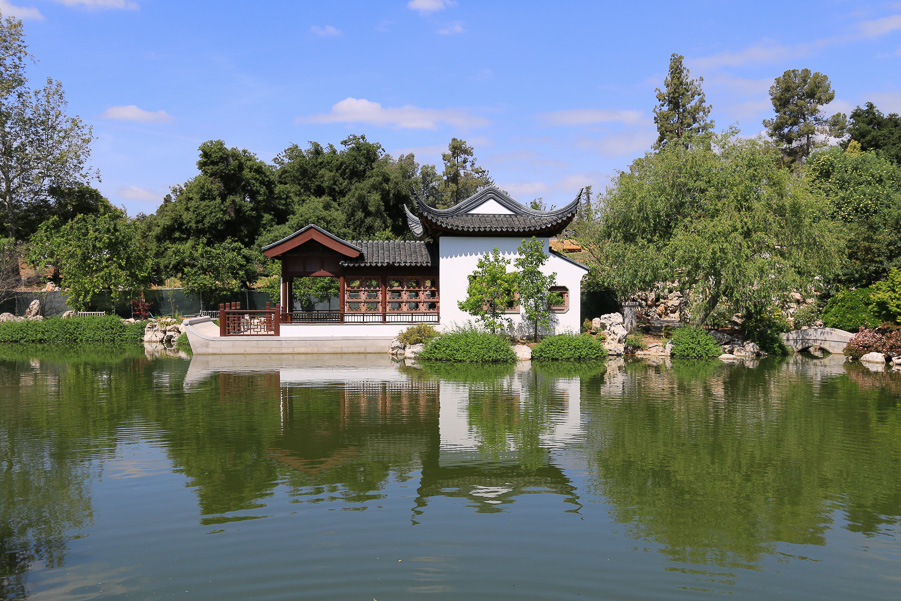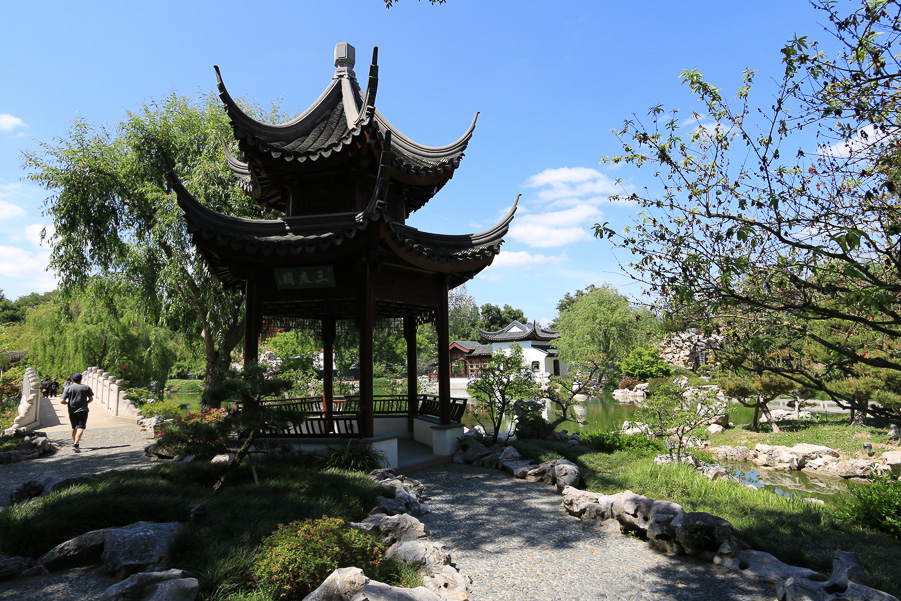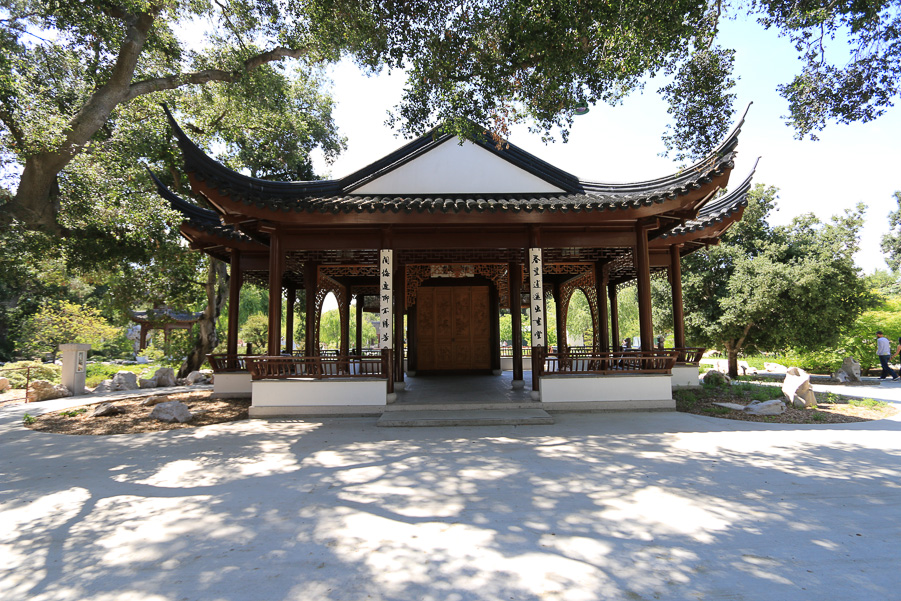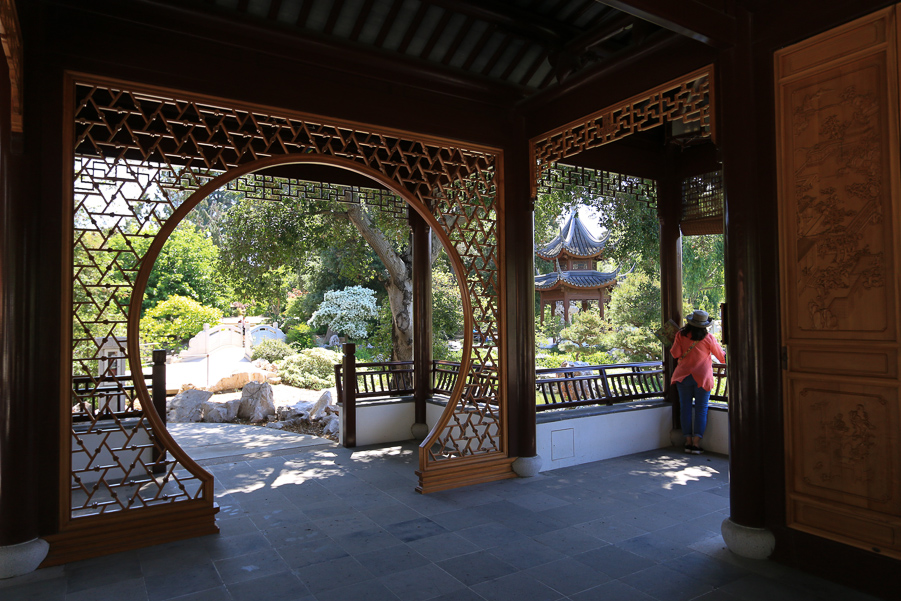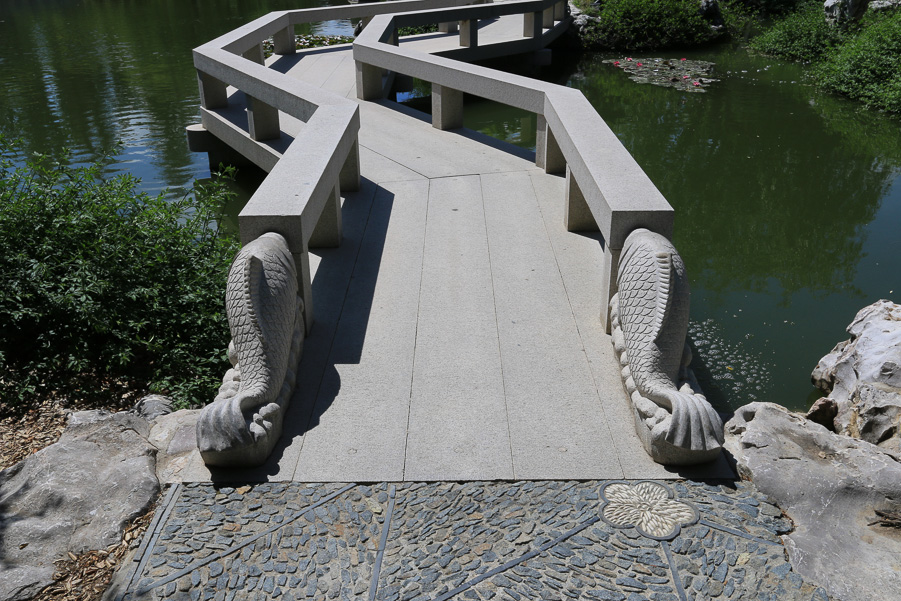 After the Huntington it was time for lunch at the wonderful Din Tai Fung Restaurant in nearby Arcadia, CA. With locations around the globe, Din Tai Fung gives people throughout the world the opportunity to experience a classic "taste of Taiwan." Their food is fabulous!
We split three dishes for our entrées, the first being pork and crab dumplings.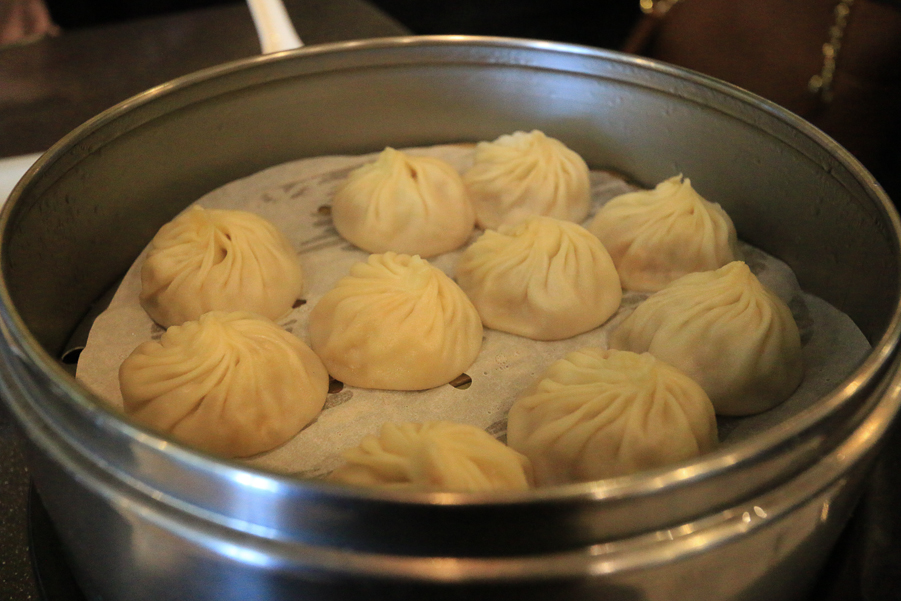 The second dish was their pork pot stickers.
The third was our favorite, sesame noodles.
For dessert, we had their steamed chocolate dumplings.
It was a great day all around.