October 26, 2017 - We've been going for lunch at the Grand Oak Restaurant for years, but we've never explored the rest of the 2,400 acres of the Highland Springs Ranch & Inn, formerly the Highland Springs Resort. In the early 1800s, the area surrounding the Highland Springs Ranch & Inn was known as the San Gorgonio Rancho, an outpost for the San Gabriel Mission. Dr. Isaac William Smith purchased 1,000 acres of the rancho in 1853 and established the Smith Ranch. In 1862, Smith's ranch was dubbed "Smith Station" and it was made a stagecoach stop. In 1865, a young Wyatt Earp drove the route from San Bernardino to La Paz, Arizona on which Smith Station was a popular stop. In 1927, Fred and William Hirsch bought the old Smith place, renamed it Highland Springs Resort, and developed it into a health resort. Many notable historical figures have been fans of the ranch including Albert Einstein, Bob Hope, Elizabeth Taylor, Ernest Hemingway and Roy Rogers.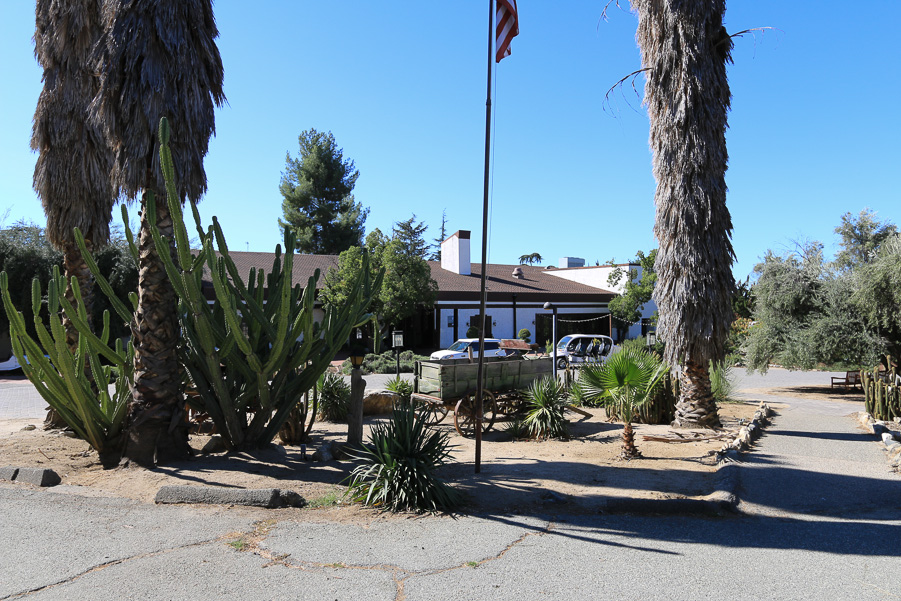 Even though we've been here a dozen times, today we left the main building to tour the grounds.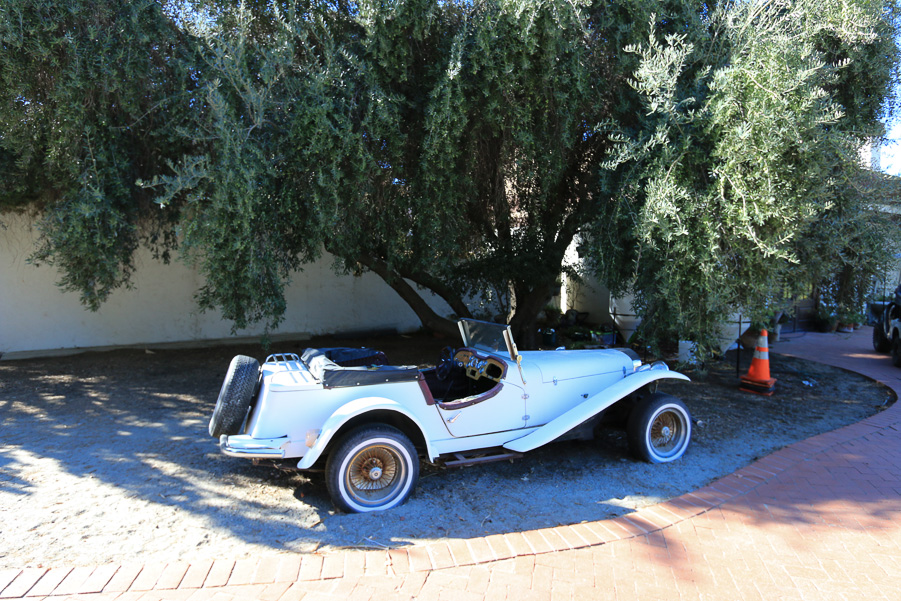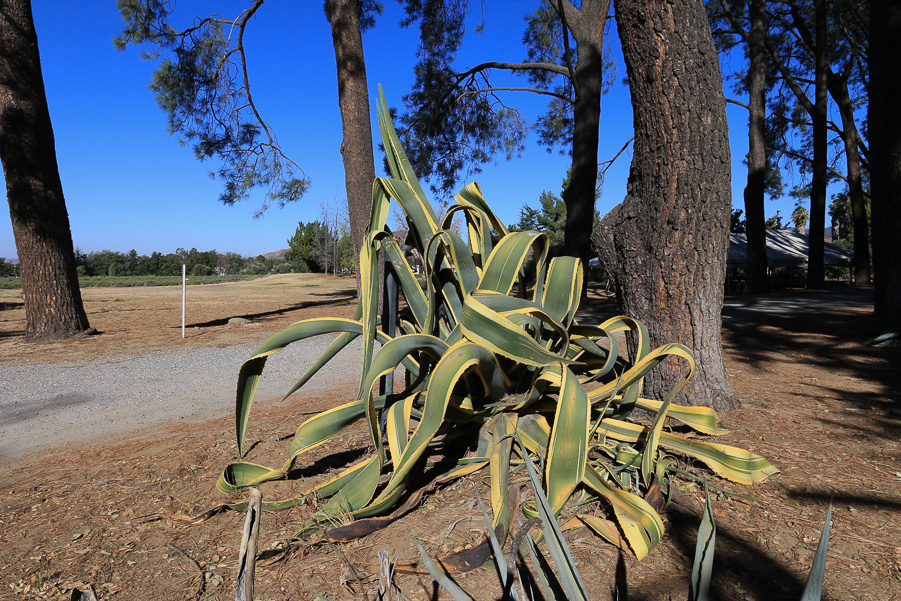 All of the ranch facilities are surrounded by lavender fields and the lavender is everywhere!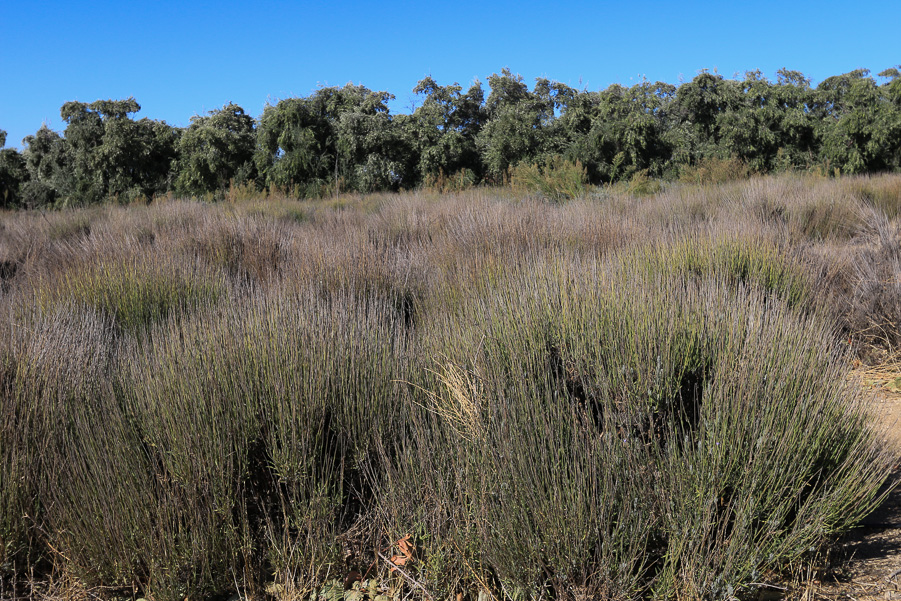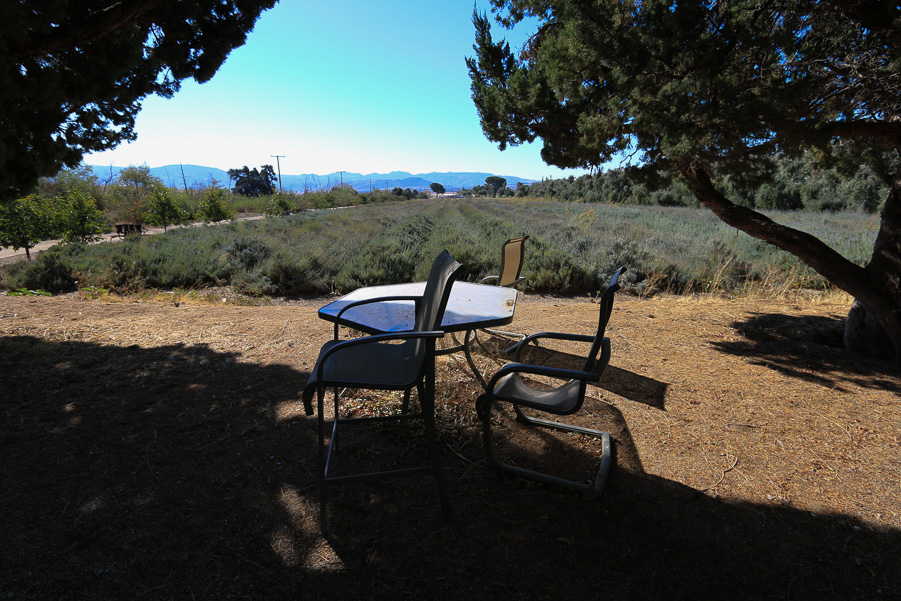 There are two old growth olive groves side by side. What a setting for an evening dinner.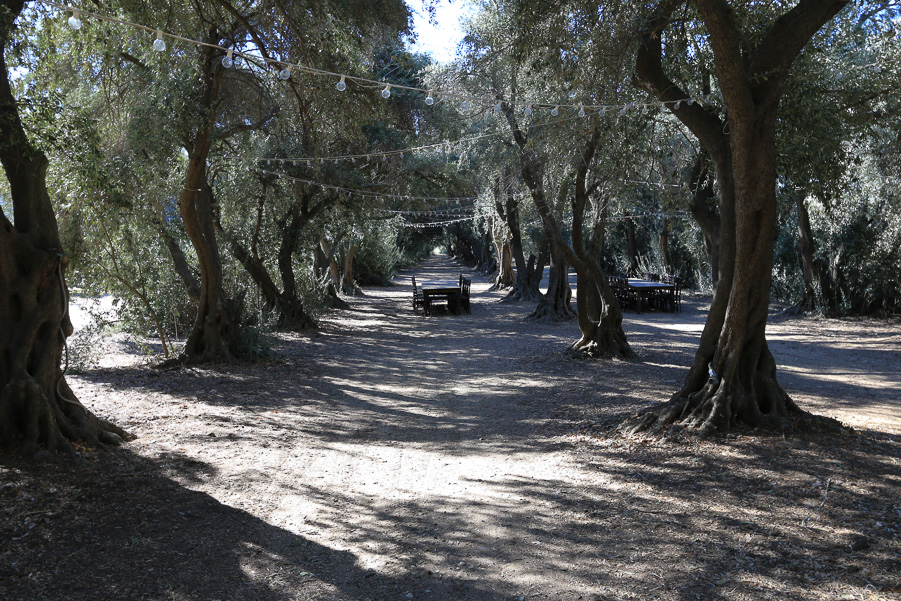 Judy always seems to find a kitty.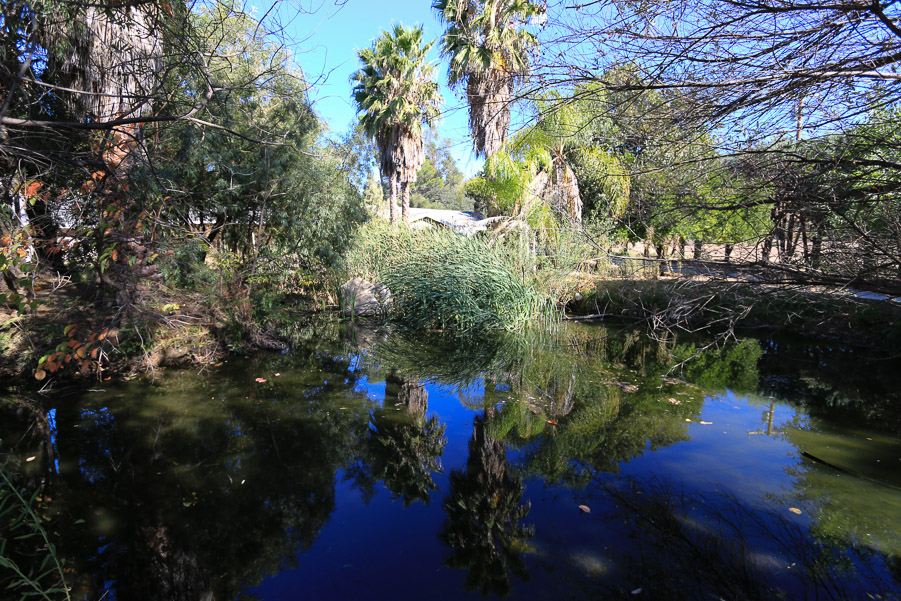 The accommodations vary from individual cottages to more conventional hotel space.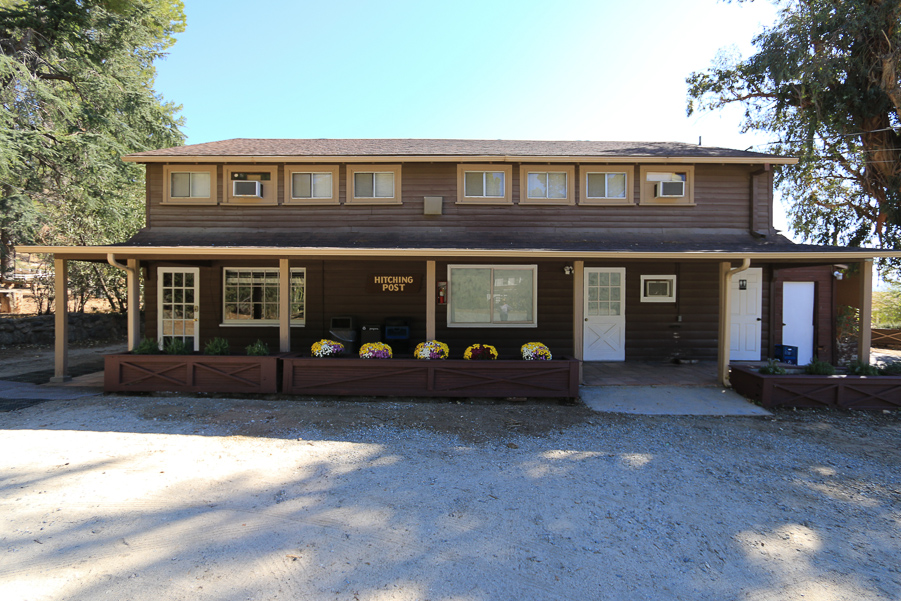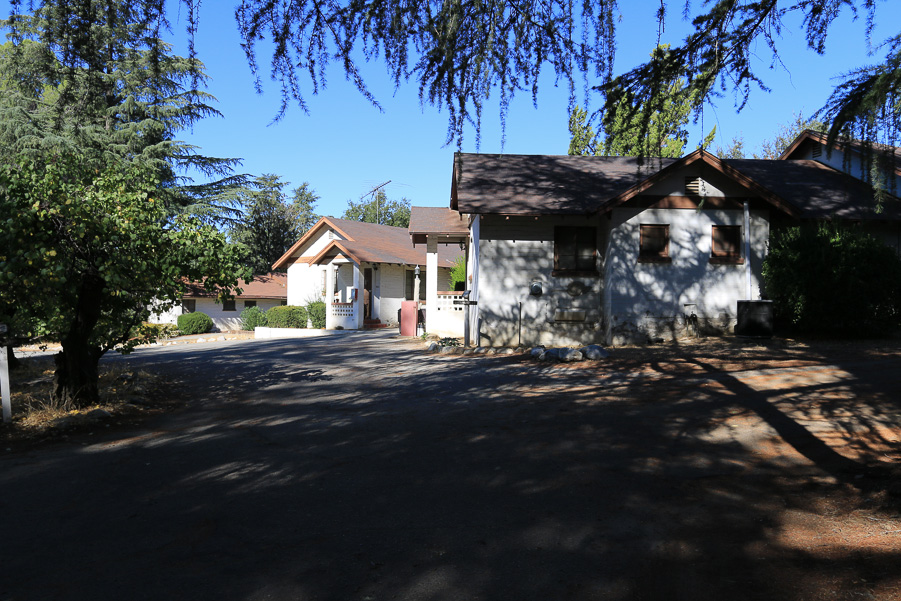 Our main reason for coming today was to see "The Grand Oak," which is a coastal oak tree that is over 1,000 years old.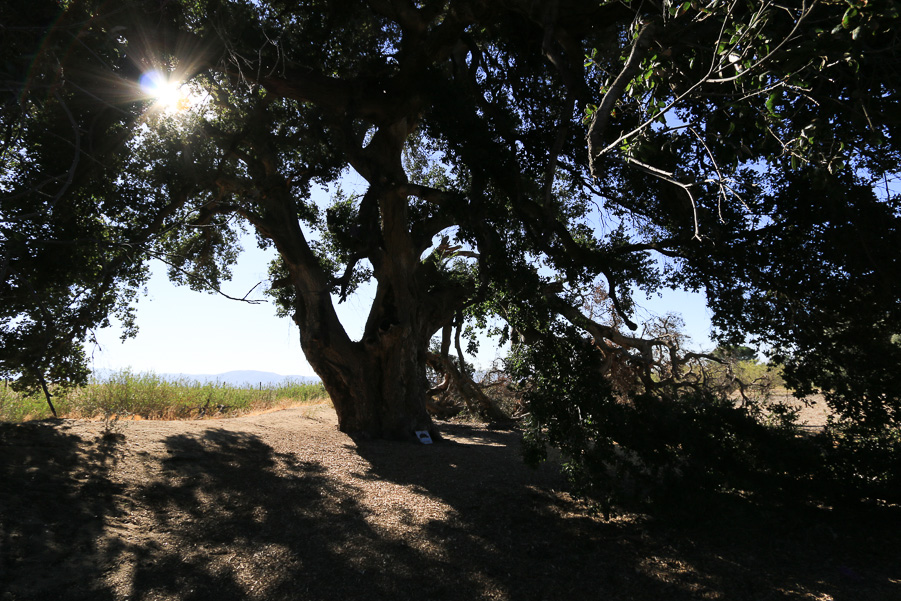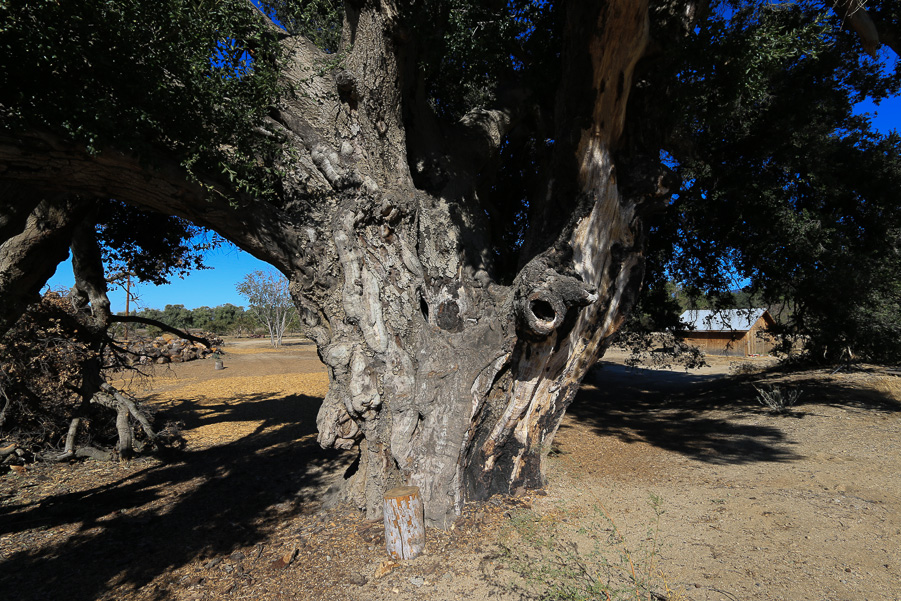 The Grand Oak Farm to Table Restaurant opened at 11:00 AM and we were hungry after walking around. Even though the inside is very comfortable, today we ate outside on their patio. I had their Pasta Bolognese and Judy had a cup of potato soup, with cheddar cheese, bacon and a little chili powder, and their Panini Toscano, which is a grilled sandwich of tomatoes, mozzarella and basil pesto on focaccia bread. The food was delicious and the atmosphere sublime. This is a very relaxing place to be.