October 21, 2018 - Today we were in Palm Desert to visit the museum operated by the Historical Society of Palm Desert. The museum is located within Palm Desert's first fire station. It was constructed in 1951 on land donated by Clifford W. Henderson, one of the founding fathers of the city of Palm Desert. The fire station is a one story structure built in two sections, one on each side of the fire truck garage. The east wing consisted of a living room, three bedrooms, one bath, a dining room and a kitchen. It was the home of the resident fireman and his family during the 1950ís and early 1960ís. The west wing had an office, bathroom and equipment storage area.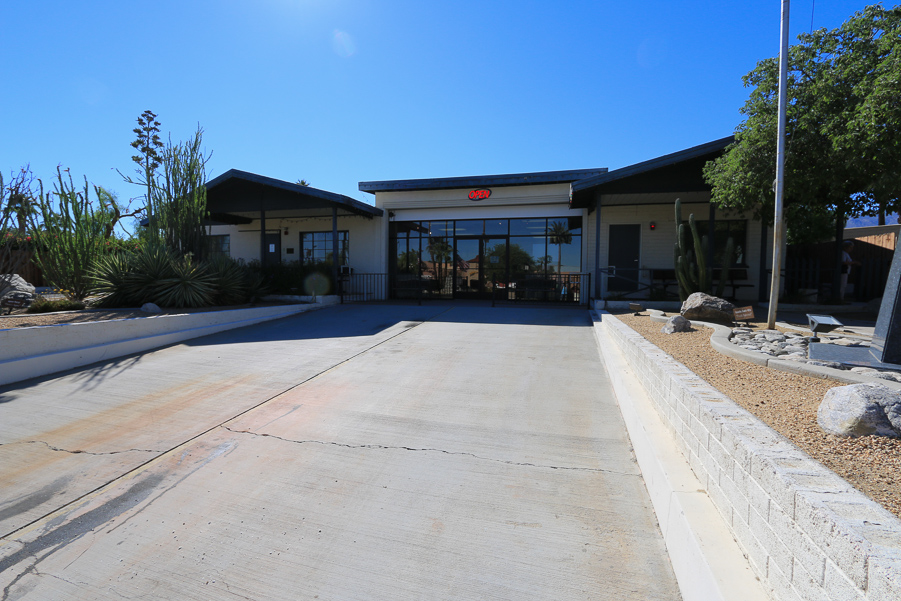 The big picture shown below is significant since it was taken in the 1940's.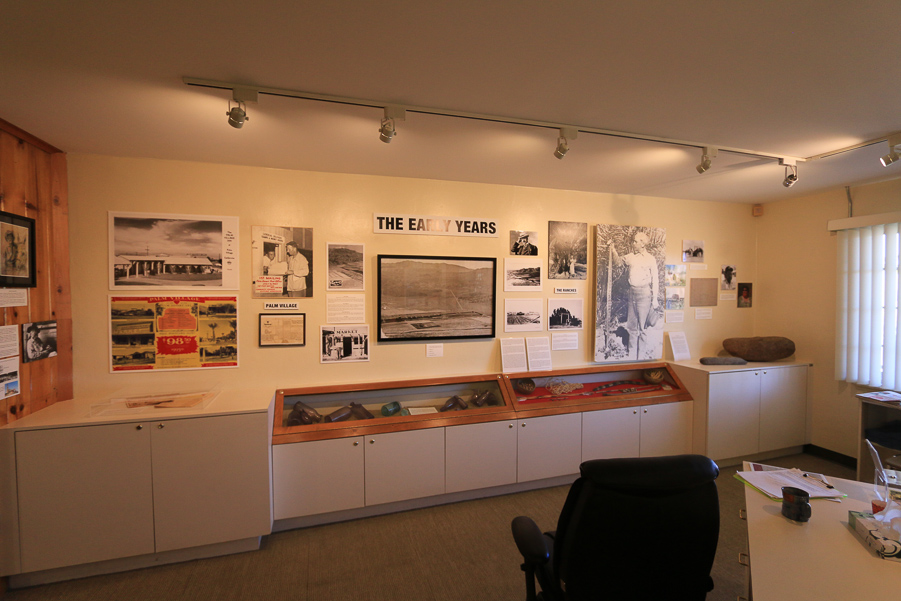 The dark area at the bottom of the picture is the ranch owned by Edgar Bergen, the ventriloquist. He grew alfalfa in the fields that show above his ranch. The alfalfa was for the polo ponies that were kept in both Palm Springs and Indio. Above the fields is a white stretch of ground that straddles Portola Avenue. That was the area that General Patton used for his tank training and maintenance.
Clifford Henderson and his brothers Randall, Phil and Carl (and brother-in-law Tommy Tomson) saw the opportunity of this place once labeled "Sand Hole" on early maps.
When the Hendersons started selling lots, they went for less than one thousand dollars.
Cliff was a Navy test pilot and the managing director of the National Air Races, seen here with Lindbergh and Doolittle.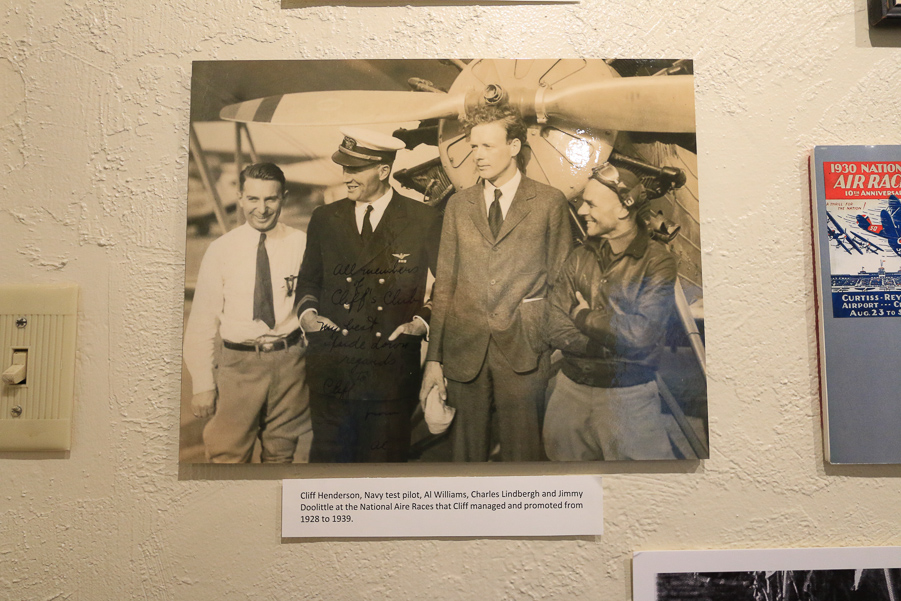 Back to Edgar Bergen who was both a friend and an investor with the Hendersons (as was Leonard Firestone and Harold Lloyd). Bergen is shown here at the Henderson resort, the Shadow Mountain Club.
Here's Candy (Candice) with her dad.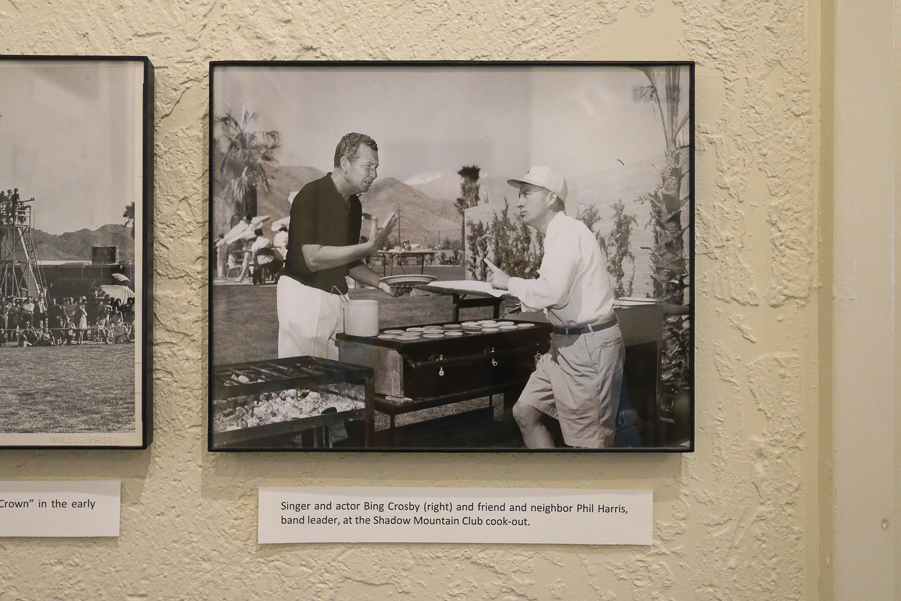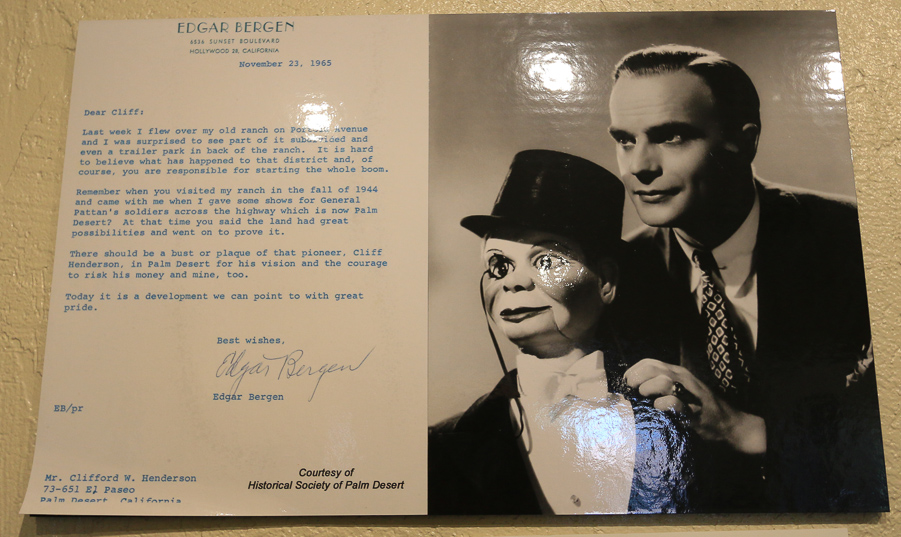 Now we're in the room where the fire truck used to sit.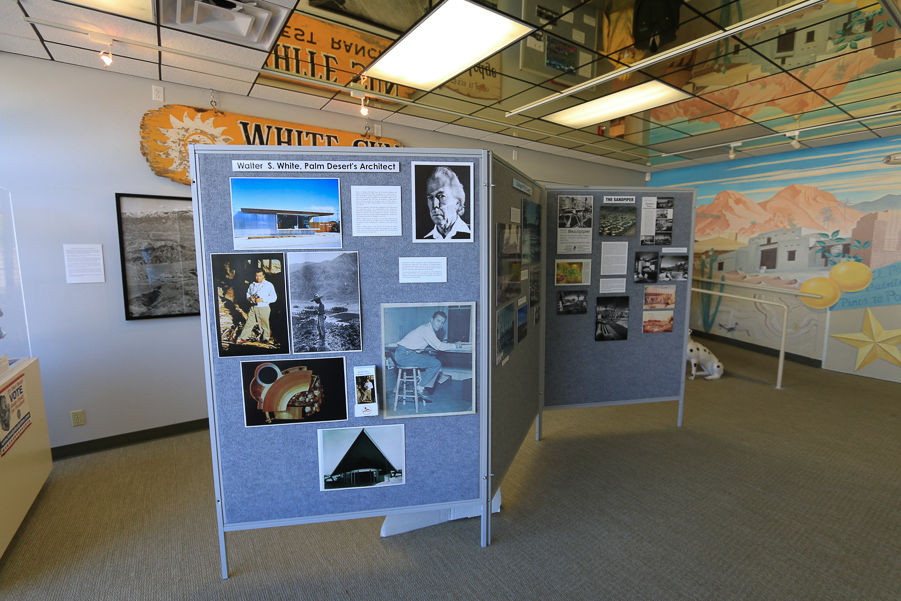 Howdy Doody was created by Velma Wayne Dawson of Palm Desert.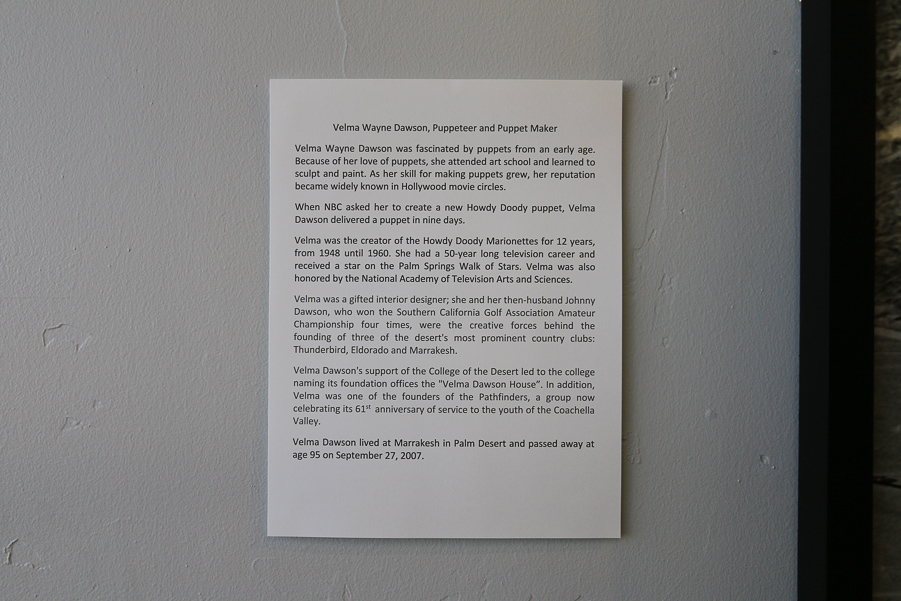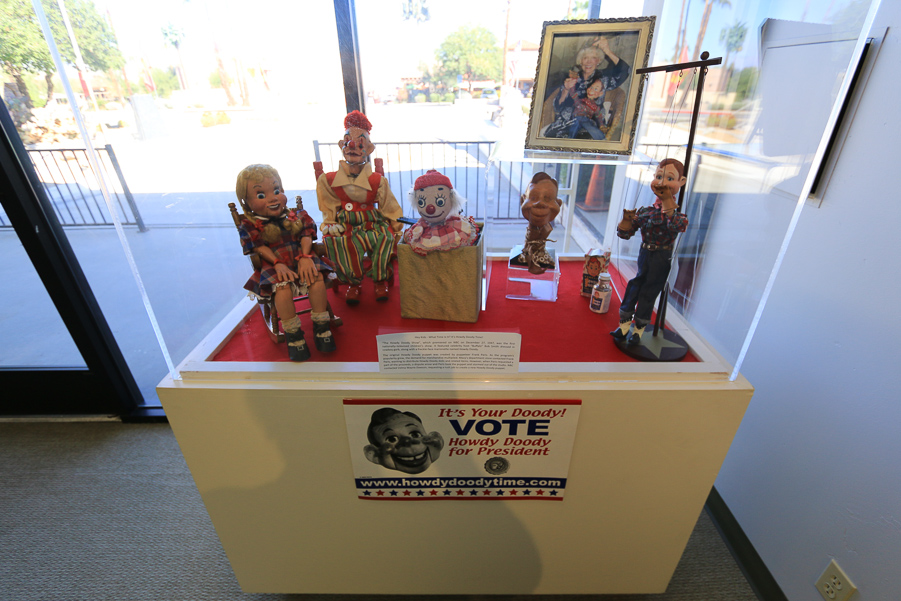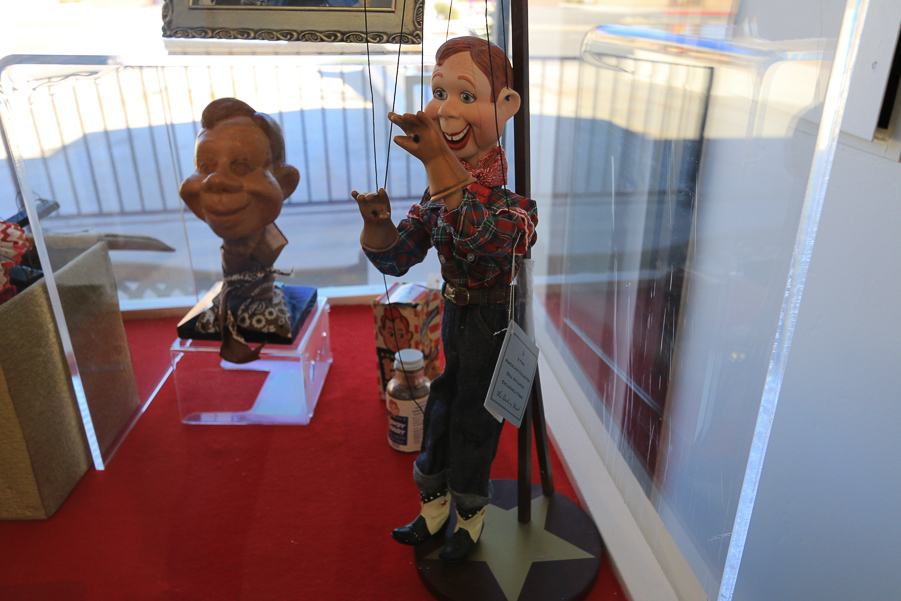 It's a fascinating museum showing how these men turned a sand hole into a sparkling jewel called Palm Desert.
After the museum we drove north to Palm Springs for lunch at Trio, where a "Frequent Eaters" reward card was waiting for me. It's Sunday and it was packed with a big brunch crowd.
Judy ordered their eggs benedict and loved it.
Back in the good old days (when Obama was in office), every time Barack was in Los Angeles, he always stopped to eat at Roscoe's House of Chicken and Waffles. I was always curious about the dish but I had never ordered it. Today I tried Trio's version with a Belgium waffle, fried chicken breast, maple butter and bacon.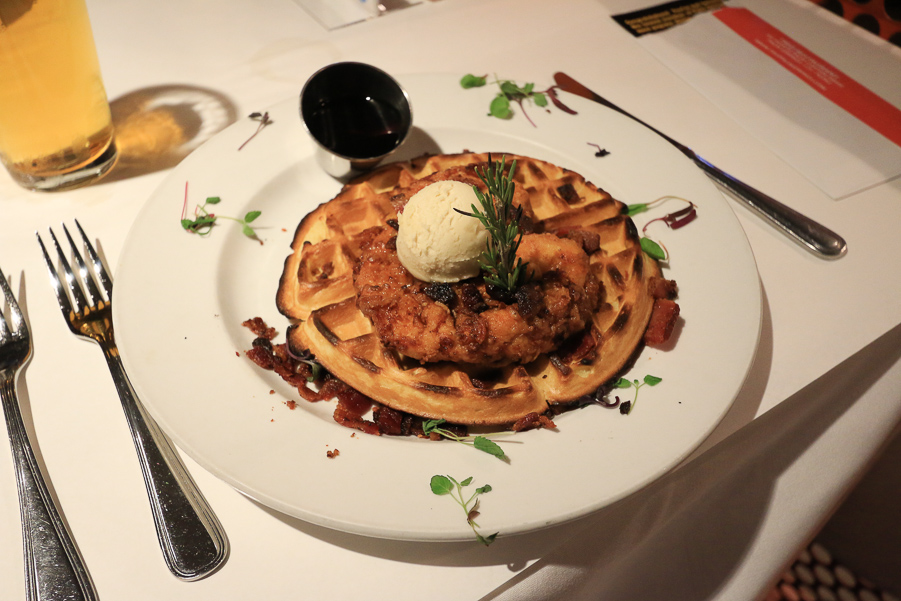 I think Barack is on to something really, really good!