December 10, 2014 - Today's adventure brought us to Hacienda Heights, CA to visit the Buddhist Hsi Lai Temple. The Temple encompasses 15 acres and has a floor area of 102,432 square feet. The temple's Ming (1368-1644 C. E.) and Qing (1644-1911 C.E.) dynasty architecture is faithful to the traditional style of buildings, gardens and statuary of traditional ancient Chinese monasteries. The ten-year planning and construction was completed in 1988. Hsi Lai means "coming to the West" and signifies the dedication of the Fo Guang Shan Buddhist Order to spread the teachings of the Buddha to those in the West.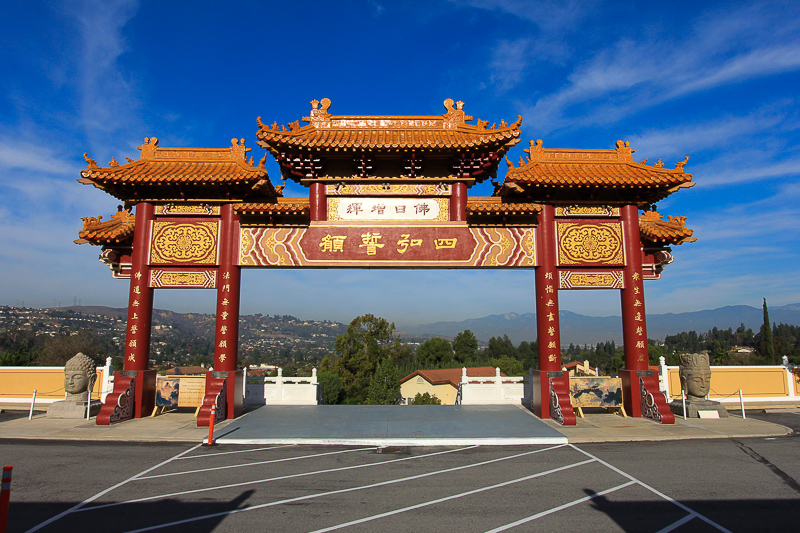 This is Bodhisattva Hall, which also serves as the main entrance to the monastery.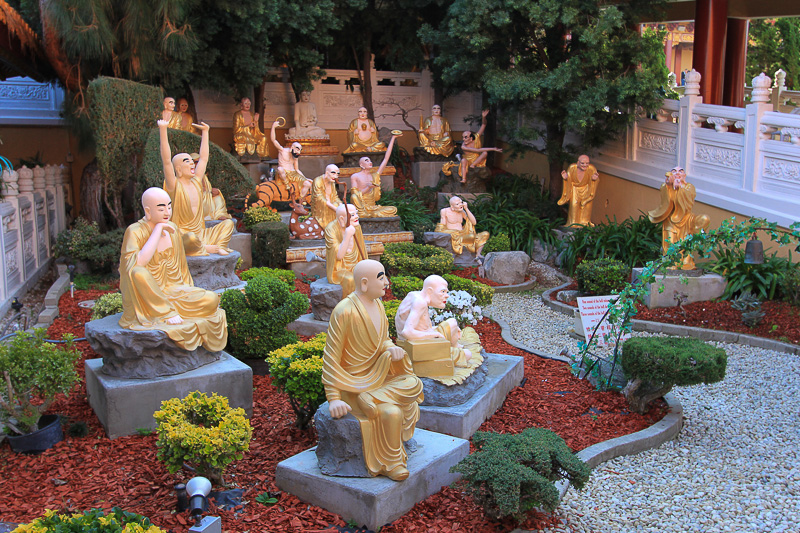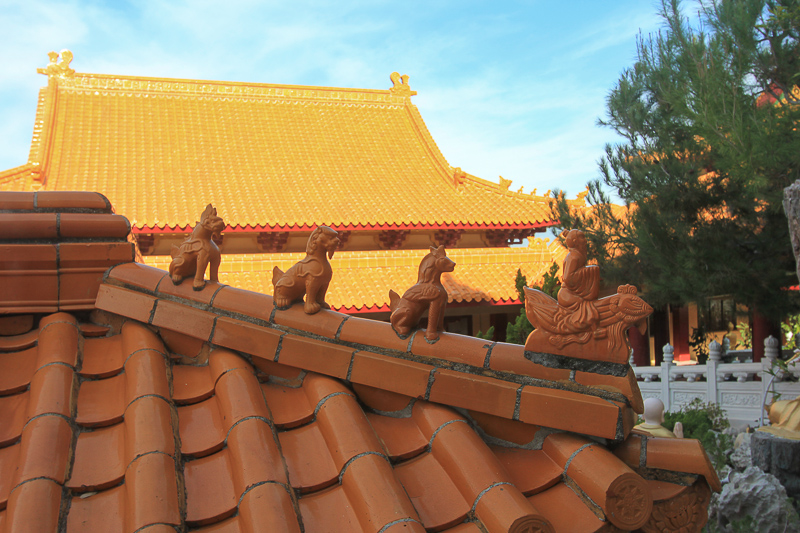 The building in the center below is the Main Shrine, which is the most important place in any Buddhist monastery.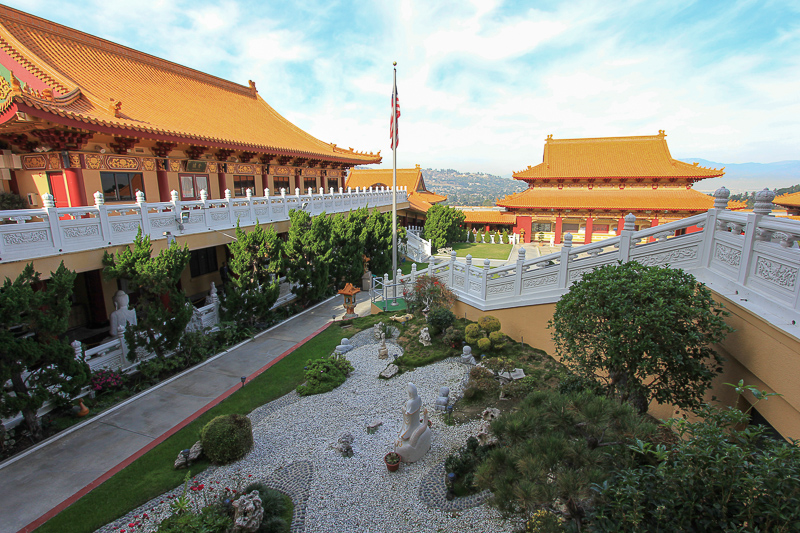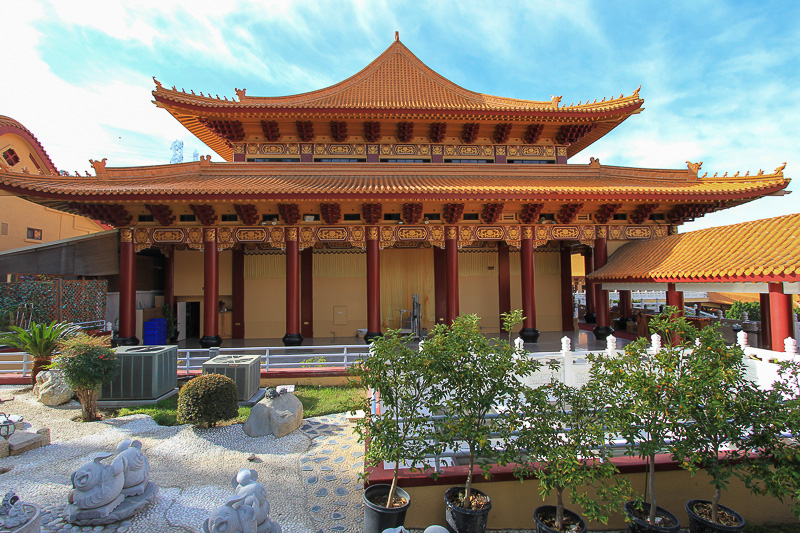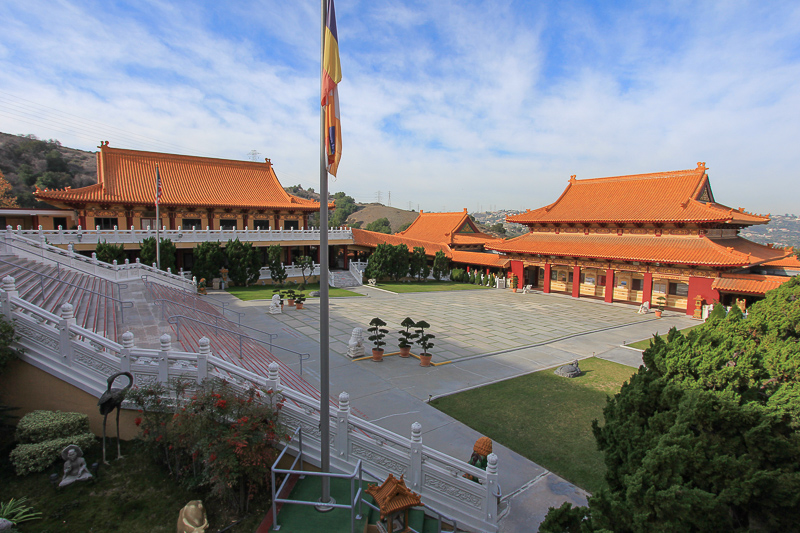 The working motto of the temple's members is to give others confidence, convenience, hope and joy.
It is as serene as it is beautiful and it was a wonderful experience to explore it all. Photography isn't allowed inside the shrines, which was unfortunate. We originally planned to eat here at their daily vegetarian buffet lunch, however, it wasn't going to open for another half hour. So we left the completely vegetarian Buddhist venue and drove over to Joe's Crab Shack, (which the Buddhists wouldn't have approved of). Judy had their "Jumbo Coconut Shrimp," which is hand-dipped shrimp in shredded coconut with a pineapple plum sauce for dipping and I had their "Fish and Clams," which is their crispy sole fillets and golden fried clams. It was deliciously sinful but very filling.