April 18, 2013 - Today's adventure brought us back to Hollywood and Beverly Hills, CA. Our first stop was to visit the Hollywood Museum, located on Highland Avenue at Hollywood Boulevard. The Hollywood Museum, which opened in 2003, has the most extensive collection of Hollywood memorabilia in the world. The museum, featuring four floors of exhibits, is home to more than 10,000 authentic showbiz treasures: one of a kind costumes, props, photographs, scripts, stars' car collections and personal artifacts, posters, and vintage memorabilia from both films and television shows. The Hollywood Museum is housed in the historic Max Factor Building where Max Factor, Hollywood's "Makeup King," created the looks of Hollywood's Golden Era stars.
This is the room where Marilyn Monroe became a blonde.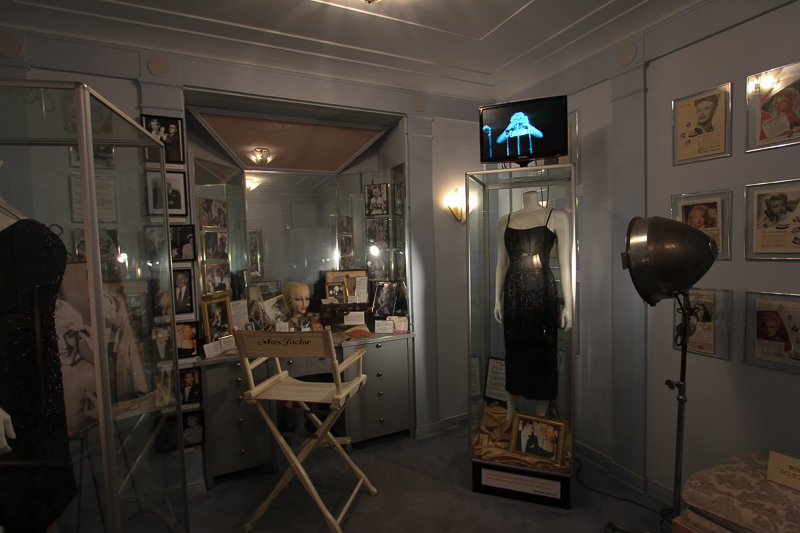 If we had to find fault with the museum, the only thing we could honestly say is that there is too much memorabilia here, it can be overwhelming!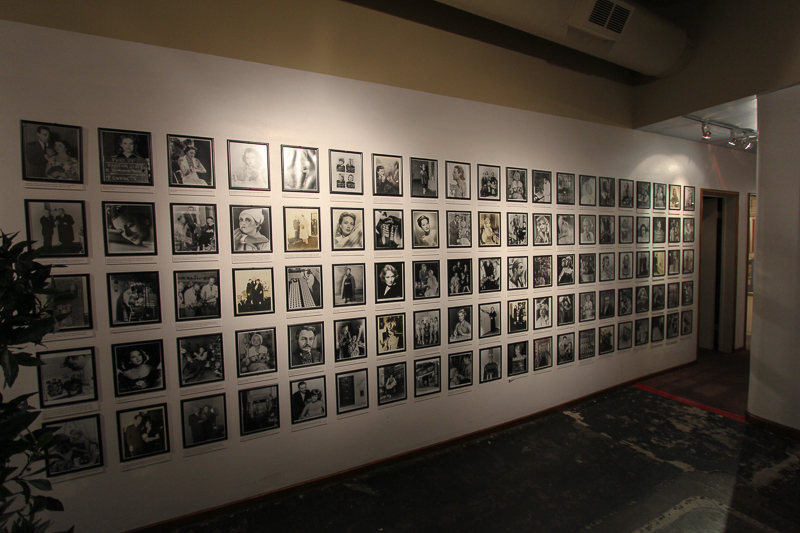 This room is where Lucy became a redhead.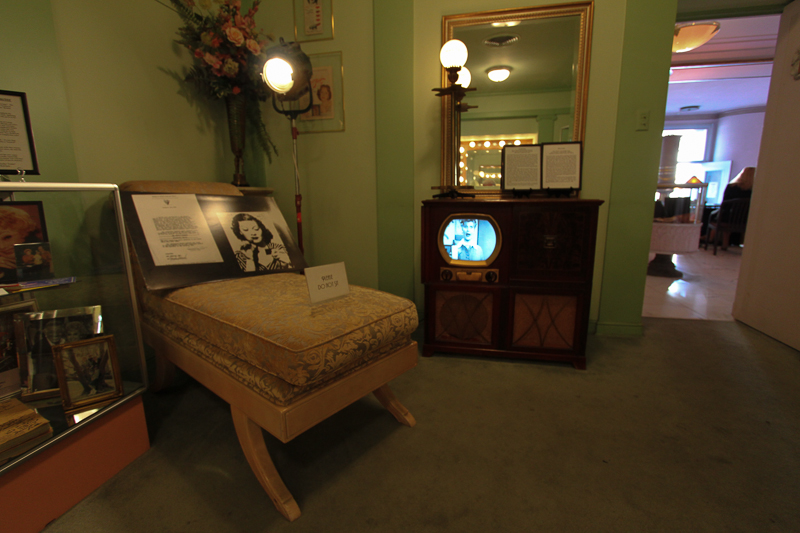 The entire second floor is devoted to their rotating exhibits and the current celebrity featured here is Loretta Young.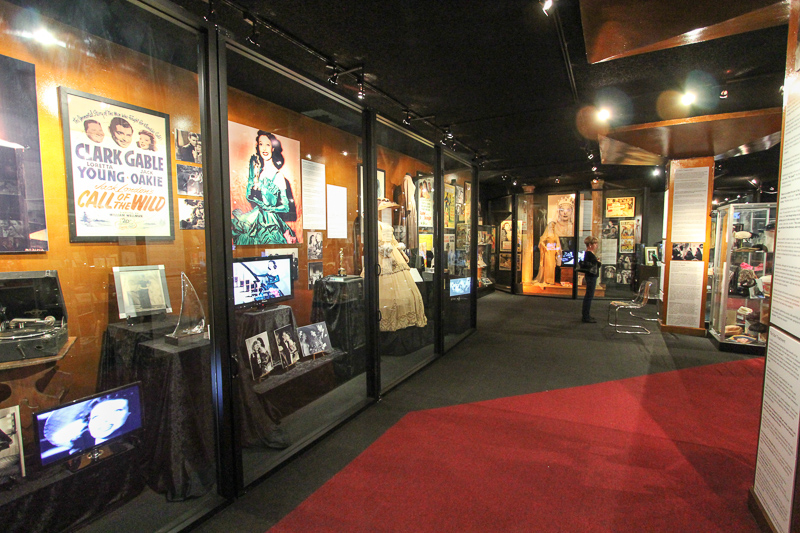 Loretta was beautiful!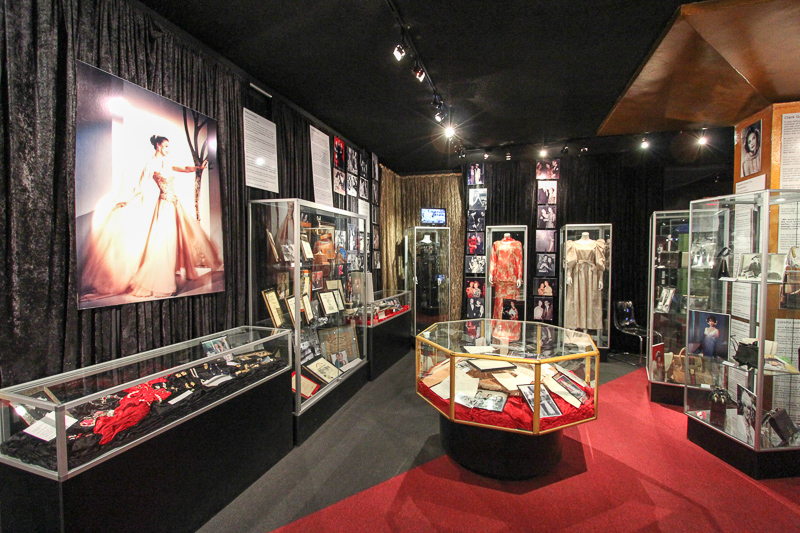 This is the gown Rita Hayworth wore in Gilda.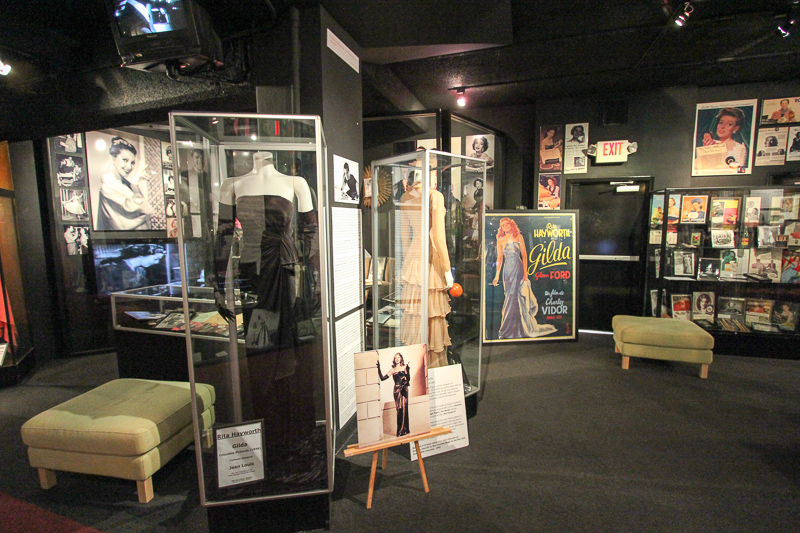 The museum is packed with motion picture (and television) memorabilia.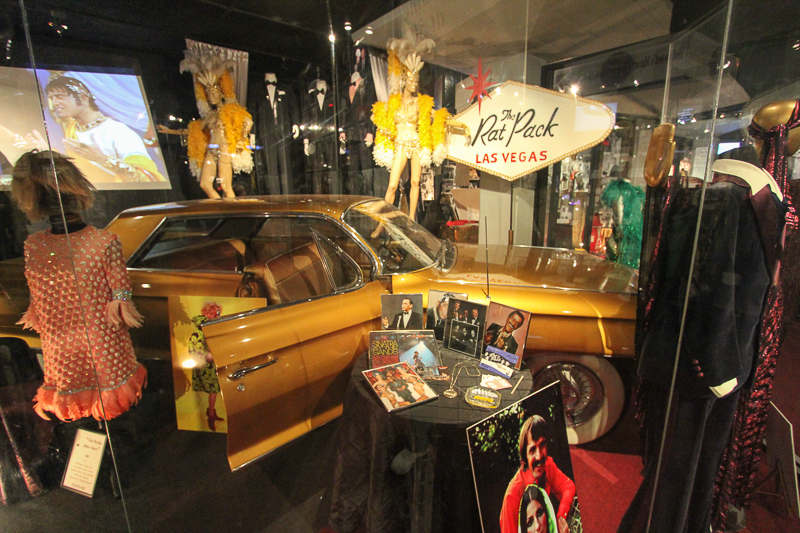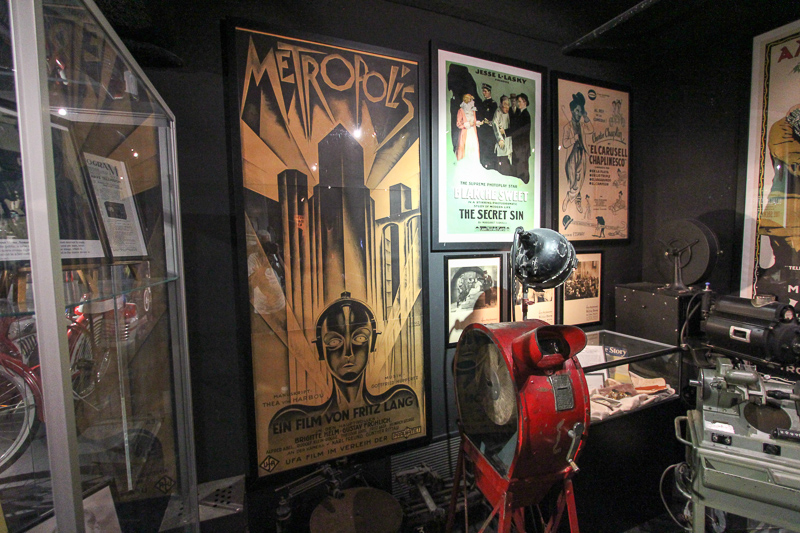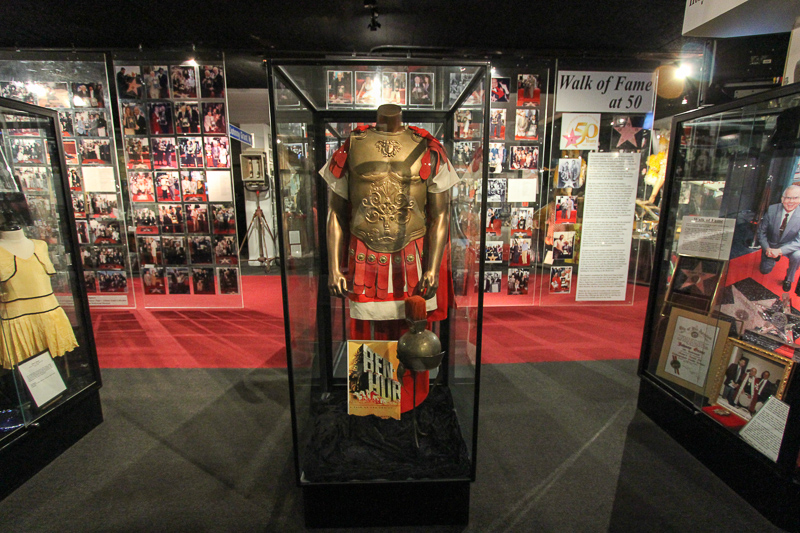 The basement of the museum is devoted to horror movies, everything from Frankenstein to Elvira. They have the entire set used in the prison sequences from The Silence of the Lambs. Judy is seen here "interviewing" Hannibal Lecter outside his cell, just like Jody Foster had done in the movie.
If you think you're going to visit the museum, you should know that it's pretty creepy in the basement.
After the museum it was time for lunch, so we headed over to Beverly Hills to dine at one of our favorite restaurants, the Il Forno Caldo. Their signature sauce is a pink vodka sauce and today we had it on Italian sausage raviolis. Judy keeps wanting to try one of their pizzas, but she always falls back to one of their pink vodka sauce dishes. With a little Chianti, a couple of lattes and an Italian ice cream dessert, we left supremely satisfied as usual.