June 18, 2014 - Today's adventure brought us back to Hollywood to see the Hollywood Forever Cemetery. The cemetery, the first in Hollywood, was founded in 1899 on 100 acres as the "Hollywood Memorial Park Cemetery." Unlike most modern cemeteries, this isn't a "lawn park," it boasts an admirable collection of old-fashioned standing headstones, monuments and statues.
The Hollywood sign is visible under the pan dripping water. This fountain is at the main north entrance of the cemetery and the purple flowers are lilies of the Nile.
There are dozens of peacocks roaming the park.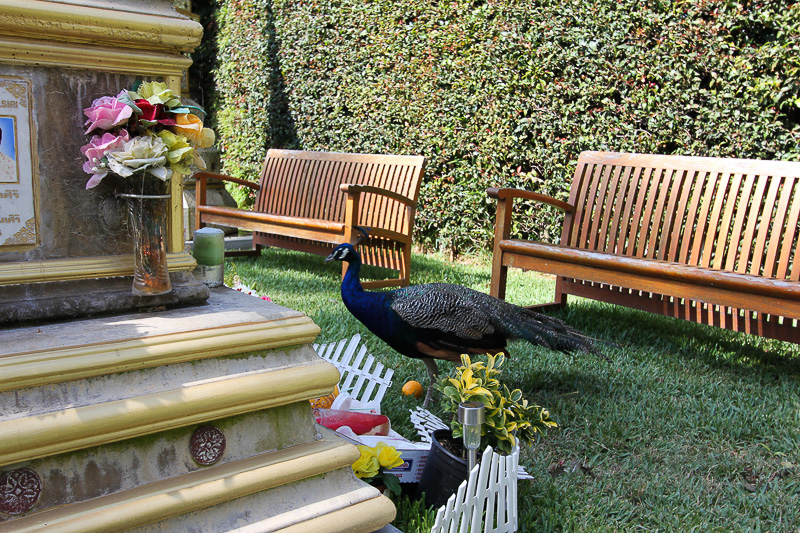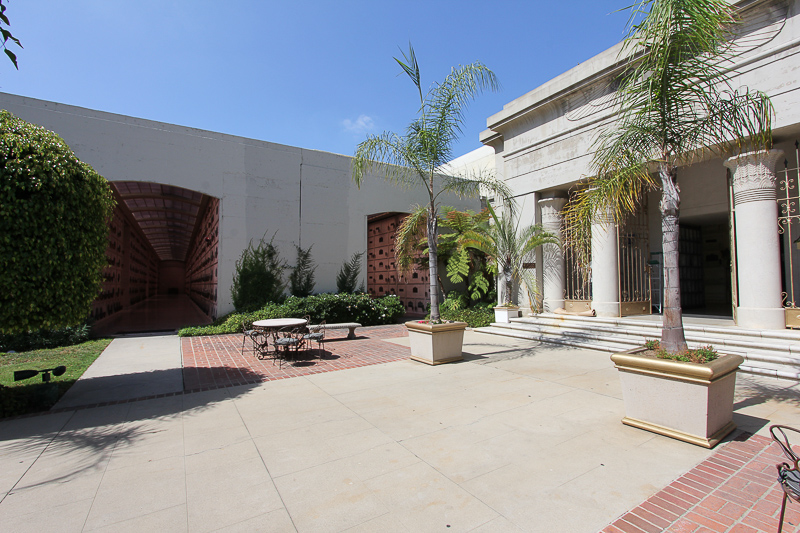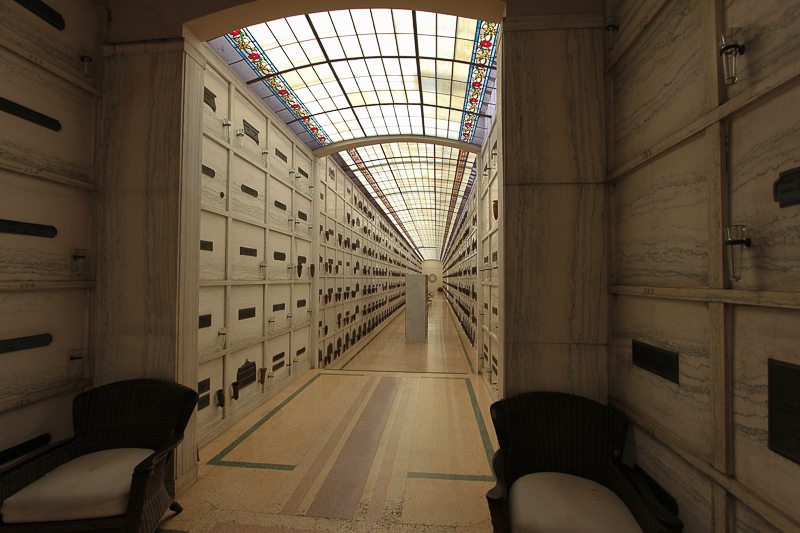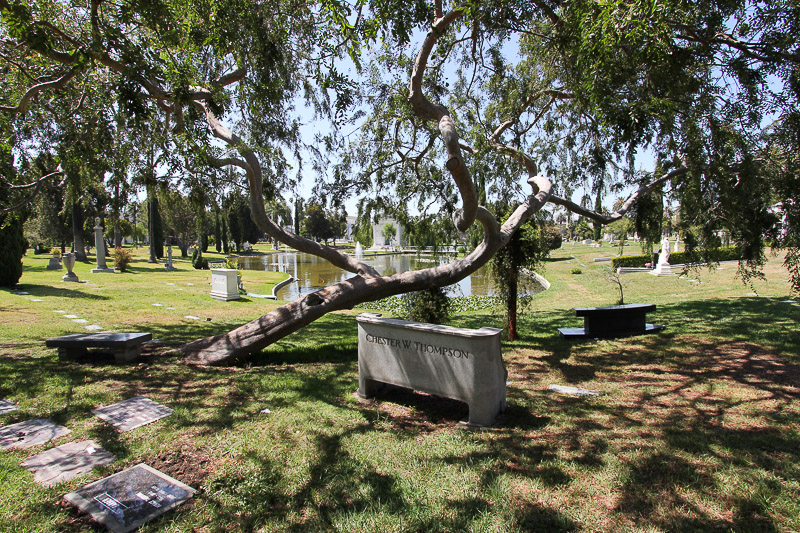 This is the tomb of William Andrews Clark, Jr. He founded the Los Angeles Philharmonic in 1919 and bequeathed his library of rare books and manuscripts, the William Andrews Clark Memorial Library, to the University of California, Los Angeles upon his death in 1934. He also helped to fund the construction of the Hollywood Bowl.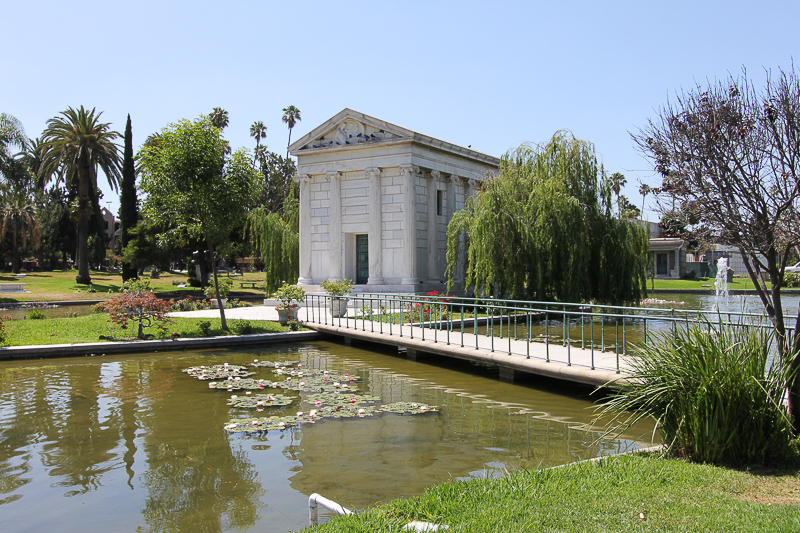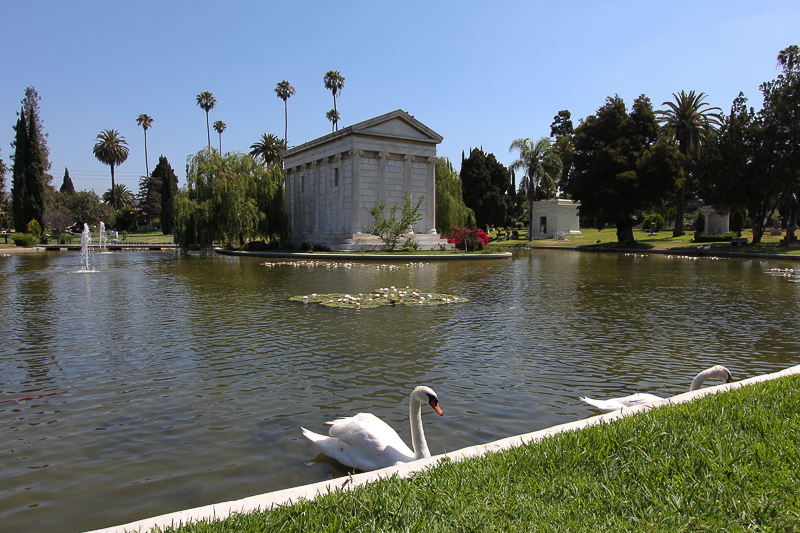 This momma swan was resting with her baby. Dad's in the background.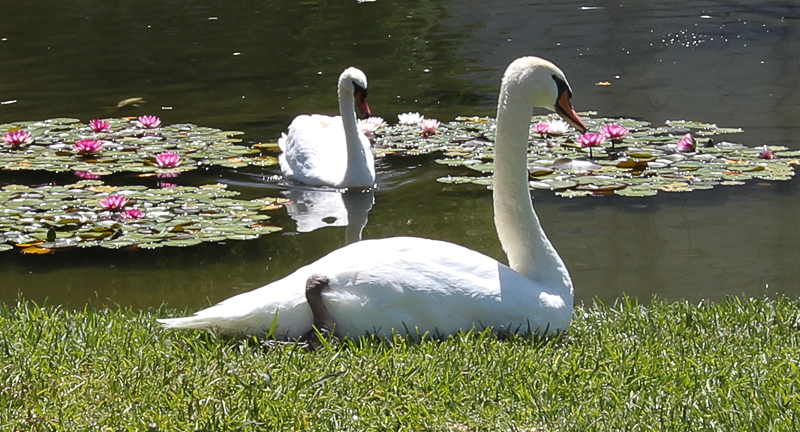 Leave it to Hollywood to have a graveyard that feels more V.I.P. than R.I.P. Hollywood Forever Cemetery is the final resting place to more of Hollywood's founders and stars than anywhere else on earth. Even if you're not looking for anyone in particular, it's quite a show. For a partial list of those entombed or interred here, click here.
This area is called the Fairbanks lawn and is the final resting place for both Douglas Fairbanks and his son, Douglas Fairbanks, Jr.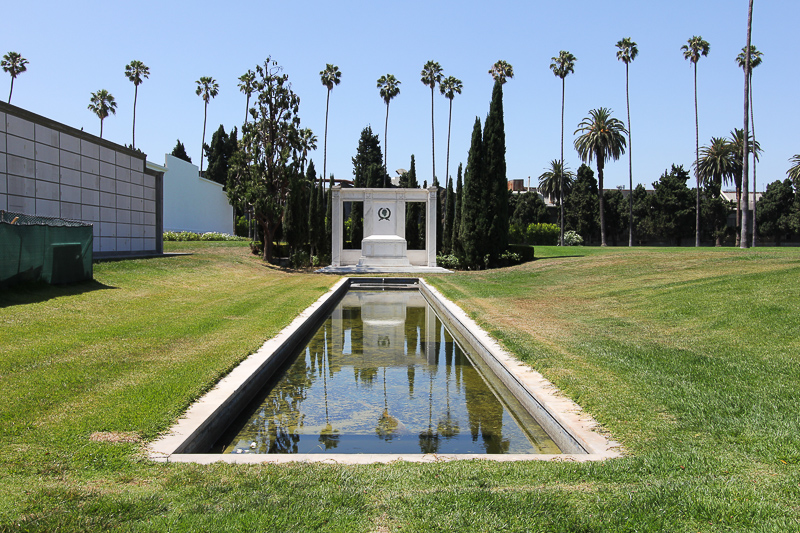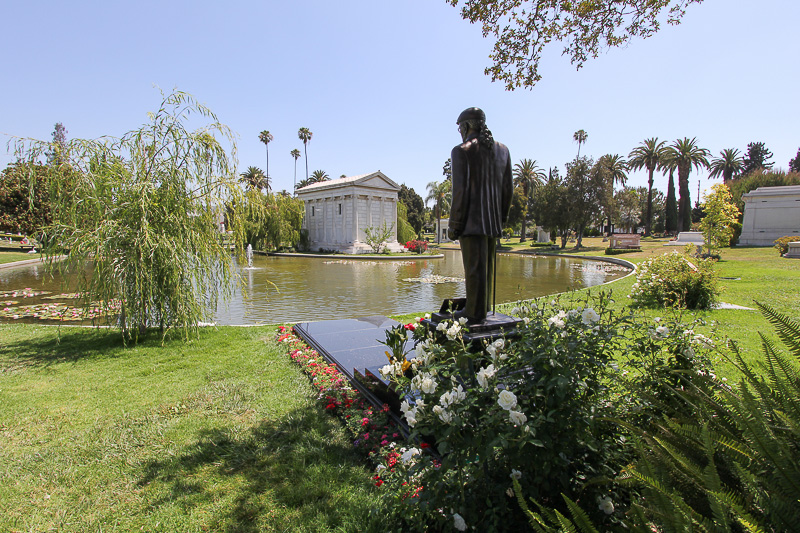 We'll let Mel Blanc have the last word.
After touring this beautiful cemetery it was time for lunch and we headed over to an iconic Hollywood restaurant that's been serving the stars since 1919, the Musso & Frank Grill. The atmosphere here is Old World with oak and leather furnishings and uniformed, attentive wait staff. We split a French onion soup for an appetizer and Judy had their Sauerbraten with Potato Pancakes for her entrée and I had their Linguini and Clams for mine. Fabulous!